Many foods today contain certain substances supposedly approved by the FDA. You also find lots of replacement sweeteners, such as glucose-fructose syrup/syrup (GFS) and flavor enhancers, such as Monosodium Glutamate (MSG). Both of these additives slow down the natural "I'm full" signal your stomach sends to your brain when you've eaten enough.
Because the "I am full" signal, which is already a bit slow by nature, becomes even much slower. It arrives in your brain far too late, causing you to overeat unfairly.
If that happens once in a while it is not a problem, but if it happens every day for years, it does pose a big problem.
Your stomach can be thought of as a kind of flexible pouch where food ends up once it has been swallowed.
A healthy stomach is about the size of your fist. But if your stomach keeps getting stretched, a little bit each day, year after year, this fist-sized "pouch" will become a big bag.
Your stomach is literally stretched because you systematically put too much in it.
It lubs out tremendously, so to speak and you need more and more food to feel satiated.
And yes, losing weight and eating too much at the same time is like mopping with the tap open. You will have to do something to reverse this process.
Lap band? Please don't!
Lap band surgery is a type of weight loss surgery that involves placing a band around the upper part of the stomach to create a small pouch. This reduces the amount of food the stomach can hold and can lead to weight loss.
While lap band surgery may seem like a quick fix for those struggling with obesity, it is important to consider the potential risks and downsides before going under the knife.
Complications
One of the biggest concerns with lap band surgery is the risk of complications.
Some of the potential complications include infection, bleeding, and band slippage. In addition, the band can become too tight, which can cause difficulty swallowing, nausea, and vomiting.
In some cases, the band may need to be removed or adjusted, which requires additional surgery.
Furthermore, weight loss is not guaranteed and you may not see the results you were hoping for.
It is also important to note that lap band surgery is not a permanent solution and you may need to have the band removed at some point in the future.
Overall, while lap band surgery may seem like a tempting option for weight loss, it is important to carefully weigh the risks and potential downsides before making a decision.
What doctors won't tell you
There is something that no doctor will tell you about the lap band surgery. It has to do with your subconscious programming and the so called 'hunger hormone' ghrelin.
The fact is that in many cases a lap band does NOT take away hunger feelings.
While the surgery restricts the amount of food the stomach can hold, it doesn't necessarily eliminate hunger altogether.
And now you have a new problem: You ARE still hungry, but now you CAN'T eat.
You may find yourself constantly craving food or feeling unsatisfied after meals. And it is not uncommon for patients to experience discomfort and nausea after meals. And some may even need to regurgitate their food in order to alleviate their symptoms.
This can be a very unpleasant and unsatisfying experience that can severely impact quality of life. After all, what good is weight loss if it comes at the hefty cost of being unable to enjoy your meals or even hold them down?
And over time, you start retaining fat anyway. Most people get fat again despite their physical gastric band. And then all the effort was for nothing.
A better alternative…
If you are seeking a weight loss solution without the risks and downsides of lap band surgery, there is good news.
Go Virtual!
A VIRTUAL gastric band (or lap band) may be just the answer you have been looking for. This method is completely safe and has been shown to produce the same results as gastric band surgery, but without the need for invasive procedures or negative side effects.
Plus… with a VIRTUAL gastric band, that feeling of hunger also disappears and you feel good! You tackle the problem from both sides!
So, what is a VIRTUAL gastric band?
Did you know that your subconscious mind cannot distinguish between something that is real and something that is fake? As powerful as it is, it doesn't work by logic!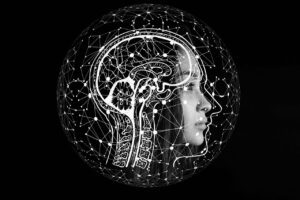 Logic is a function of your conscious mind and not your subconscious. For this reason, we can be frightened by a movie.
We consciously know it's not real (logic), but because your subconscious doesn't know the difference between real and fake, it therefore creates a feeling of fear or excitement when watching a scary scene.
And that characteristic (that it doesn't know the difference between real and fake) can be put to good use.
We can effectively trick your brain into thinking you have a real gastric band. This approach  uses specialized mind-techniques to create a sense of fullness and reduce cravings, similar to the effects of a physical gastric band.
This is a highly effective tool for weight loss and can help you achieve your goals without the risks and complications associated with surgery. And it works FAST without recovery.
One of the things you get with PrimaJust is a highly advanced VIRTUAL gastric power band.
Your subconscious mind does not know the difference between a physical gastric band and a virtual gastric band. And so it 'thinks' your stomach is a lot smaller. It will 'think' that your stomach is 'full' much faster and you will actually feel full very quickly.
This is a phenomenal way to quickly shake off your first pounds of fat permanently!
It works like this
You listen to the "Virtual Gastric Power Band," and after only a few times, you notice that you get full faster when you eat. The lesson is short and sweet, it takes only 3 minutes and 52 seconds!
Repeat this several times and you automatically feel full much faster than before. And this effect of being full faster is a permanent change. You will feel good and you will start losing weight.
Positive side-effect
A nice positive side effect is that your stomach automatically starts shrinking back. This is because you no longer stuff it every time.
The benefits you get from that are hugely positive:
You get slimmer
You get in better shape
You run less risk of diseases related to obesity, such as diabetes, heart disease and more
People who listened to the Virtual Gastric Power Band lost many pounds with this alone, because they were simply full much faster at every meal. All without feeling hungry and 100% safe, natural and healthy!
The full 'Virtual Gastric Power Band' reprogramming session takes less than 4 minutes (!) and is part of the PrimaJust program.
But, it's not for everyone… It depends on some factors.
I you want to know more and discover if the "Virtual Gastric Power Band" will work for you, instead of undergoing a physical operation, then please schedule your FREE Weight Loss Clarity Call.
Seeking effortless weight loss? Don't miss out on your chance to book a free Weight Loss Clarity Call.