In the journey of weight loss, the connection between the body and mind plays a crucial role. One approach that has gained significant attention is mindful eating, a practice that goes beyond traditional diets and emphasizes the importance of being present and aware during meals. By harnessing the power of mindful eating, individuals can transform their relationship with food and achieve sustainable weight loss. In our previous blog we discuss Weight Watchers Not Working: 9 Astonishing Reasons for Inefficacy.  In this blog, we will explore the impact of mindful eating on body and mind weight loss and provide practical strategies for implementing this powerful technique.
Exploring the Science Behind Body and Mind Weight Loss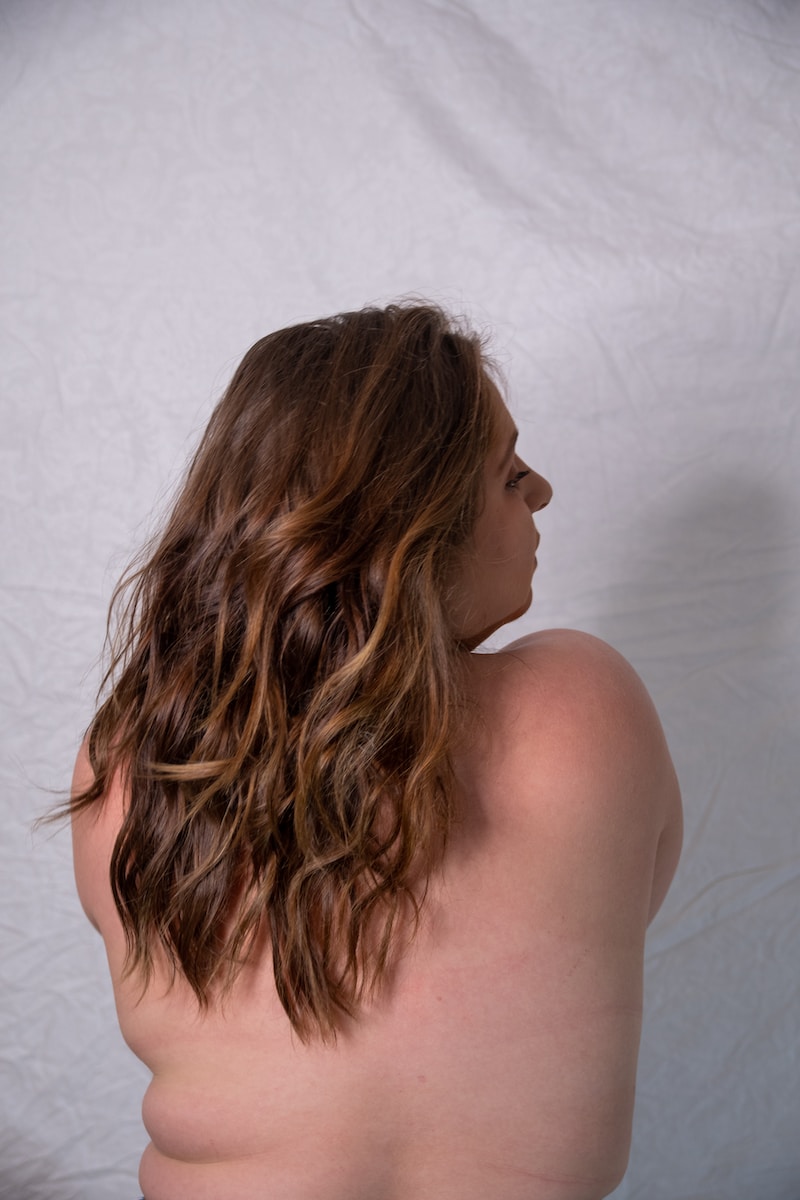 When it comes to weight loss, it's not just about what we eat, but also how our minds influence our bodies' response to food.
Numerous studies have shown that practicing mindful eating of mind and body weight loss, it can have a positive impact on weight management.
Mindful eating helps reduce emotional eating by encouraging individuals to become more aware of their emotions and find alternative ways to cope with them.
Additionally, stress, often accompanied by increased cortisol levels, can contribute to weight gain.
Mindful eating helps break the cycle by promoting relaxation and reducing stress levels.
Unveiling the Power of Mindful Eating for Weight Loss
1. Developing a healthy relationship with food
Mindful eating promotes a non-judgmental approach to food, encouraging individuals to develop a healthier relationship with what they eat.
By focusing on the sensory experience of eating and embracing a positive mindset, people can let go of guilt and enjoy their meals in a more balanced way.
2. Enhancing awareness of hunger and satiety cues
One common reason for overeating is losing touch with our body's signals of hunger and satiety.
Mindful eating teaches us to listen to our bodies, recognize when we are genuinely hungry, and stop eating when we are comfortably full.
This awareness helps prevent overeating and promotes a healthier relationship with food.
3. Building healthier eating habits and reducing overeating
Mindful eating for body and mind Weight Loss, encourages individuals to slow down, savor each bite, and pay attention to the taste, texture, and satisfaction derived from food.
By eating more mindfully, people can break the habit of mindless and excessive eating, leading to a reduction in calorie intake and weight loss.
4. The positive impact of mindful eating on metabolism
Studies suggest that mindful eating can positively influence metabolism.
By reducing stress levels and promoting relaxation, mindful eating helps regulate the body's metabolic processes, contributing to more efficient calorie burning and weight management.
5. Promoting sustainable weight loss through mindfulness
Unlike restrictive diets that often result in short-term weight loss followed by weight regain, mindful eating offers a sustainable approach.
By fostering a balanced and mindful relationship with food, individuals can make long-lasting changes to their eating habits and maintain a healthy weight in the long term.
Implementing Mindful Eating Techniques for Body and Mind Weight Loss
To start incorporating mindful eating techniques for body and mind weight Loss, it's essential to establish a solid foundation.
This involves practicing mindful awareness during meals, creating a supportive eating environment, and cultivating a mindful eating mindset.
By being present, eliminating distractions, and focusing on the experience of eating, individuals can develop a deeper connection with their food and their bodies.
Mindful Eating Strategies for Weight Loss Success
1. Mindful meal planning and preparation
Begin your weight loss journey by planning your meals mindfully.
Take time to select nutritious ingredients, prepare your meals with care, and create a peaceful and enjoyable environment for eating.
By investing time and effort into your meals, you're more likely to appreciate and savor them.
2. Engaging all senses while eating
Mindful eating involves engaging all your senses during meals. Notice the aroma, colors, textures, and flavors of your food.
Slow down and savor each bite, allowing yourself to fully experience the pleasure and nourishment provided by the food.
3. Mindful portion control and mindful snacking
Portion control is crucial for weight loss, but it doesn't mean depriving yourself.
Instead of mindlessly reaching for large portions, pay attention to your hunger and fullness cues.
Opt for smaller, balanced portions and listen to your body's signals when deciding whether to have a snack.
4. Mindful eating in social situations
Social gatherings can present challenges to mindful eating, as they often involve tempting food choices and distractions.
However, it's possible to navigate these situations mindfully.
Stay present, make conscious choices, and focus on enjoying the company and conversation rather than solely on the food.
5. Mindful eating as a tool for breaking unhealthy habits
Mindful eating can help break unhealthy habits by promoting awareness of triggers and providing alternative coping strategies.
Instead of turning to food for emotional comfort, individuals can explore other mindful activities such as meditation, journaling, or engaging in hobbies to manage their emotions.
Incorporating Mindfulness Beyond Meal Times
Mindful eating goes beyond the act of eating itself.
It extends to other aspects of our lives and can have a profound impact on overall well-being and weight management.
Mindful movement and exercise: Incorporate mindfulness into your physical activity routine by paying attention to your body's sensations, focusing on your breath, and staying present during exercise.
This can enhance the mind-body connection and promote a positive relationship with physical activity.
Stress management and mindfulness techniques: Stress can significantly impact weight loss efforts.
Practice mindfulness techniques such as meditation, deep breathing exercises, or yoga to manage stress and reduce emotional eating triggers.
Mindfulness in everyday life for overall well-being: Extend mindfulness to your daily activities by being fully present in each moment.
Whether it's taking a shower, walking in nature, or spending time with loved ones, embracing mindfulness can enhance your overall well-being and support your weight loss journey.
Tips for Overcoming Challenges in Mindful Eating for Body and Mind Weight Loss
Dealing with Emotional Triggers and Cravings
Recognizing emotional eating patterns is the first step in overcoming them.
Take note of situations or emotions that trigger overeating and explore healthier ways to address these emotions.
Engage in activities such as journaling, talking to a supportive friend, or practicing relaxation techniques to manage emotional triggers effectively.
Handling External Influences on Mindful Eating
Navigating social pressures and temptations can be challenging, but it's not impossible.
Communicate your intentions and goals to your social circle, and seek their support.
Choose restaurants with healthier options, plan ahead for parties or events, and practice mindful decision-making when faced with tempting food choices.
Maintaining Motivation and Consistency in Mindful Eating
Setting realistic goals and expectations is crucial for maintaining motivation.
Break your weight loss journey into smaller, achievable steps and celebrate each milestone.
Remember that progress is not always linear, and setbacks are a natural part of the process.
Cultivate self-compassion and approach each day with a renewed sense of mindfulness and commitment.
Conclusion
In conclusion, body and mind weight loss is a holistic approach that recognizes the interconnectedness of our thoughts, emotions, and eating behaviors.
Mindful eating provides a powerful tool for achieving sustainable weight loss by developing a healthy relationship with food, enhancing awareness of hunger and satiety cues, building healthier eating habits, and promoting long-term well-being.
By incorporating mindful eating techniques into your daily life, navigating challenges, and maintaining motivation, you can unlock the transformative power of mindful eating and achieve lasting weight loss success.
Ready to embark on a transformative journey towards sustainable weight loss?
As you've delved into the profound connection between mindful eating and achieving sustainable weight loss, you've gained valuable insights into how your thoughts, emotions, and eating behaviors intertwine.
Mindful eating has emerged as a powerful approach to reshape your relationship with food and foster overall well-being.
Now, imagine coupling this newfound understanding with an innovative method that takes your weight loss journey to the next level.
Introducing the PrimaJust weight loss method—the missing link between your mindful eating practice and automatic, all-natural weight loss.
By downloading our free report, you will unveil The Exact Method to Unlock Your Metabolism for All-Natural Weight Loss, enabling you to shed 1-3 pounds per week effortlessly, without the need for restrictive diets or rigorous exercises.
The PrimaJust method harmonizes seamlessly with your mindfulness journey, synergizing your efforts and delivering remarkable results.
Don't miss out on this opportunity to transform your weight loss approach.
Take action now and download the free report to embark on a path of holistic well-being and lasting weight loss success.
[Source]
Free Report
Ready to start your weight loss journey without the hassle? Schedule your free Weight Loss Clarity Call today.