In today's society, the concept of body positivity has gained significant attention and recognition. The notion of embracing one's body and promoting self-acceptance is not only important for mental well-being but also plays a vital role in achieving weight loss success. In our previous blog we wrote about Psychological Effects of Weight Loss Surgery: Mind-Body Balance. In this blog post will delve into the world of body positivity and weight loss and explore how adopting a positive mindset can be the key to attaining your weight loss goals. By understanding the core principles of body positivity and implementing strategies that nurture self-love, you can unlock the transformative power of body positivity and weight loss.
Understanding Body Positivity and Weight Loss
Before diving into the connection between body positivity and weight loss, it is crucial to grasp the essence of body positivity itself.
Body positivity is a movement centered around acceptance, inclusivity, and the celebration of all body types.
It challenges the conventional beauty standards and rejects the harmful stereotypes associated with weight loss and body image.
The pervasive diet culture often perpetuates unrealistic expectations, causing individuals to feel inadequate and frustrated in their weight loss journey.
However, by embracing a body positive mindset, we can break free from these societal constraints and create a healthier approach to weight loss.
Shifting Mindsets: Embracing Body Positivity and Weight Loss
The benefits of adopting a body positive approach to weight loss are far-reaching.
By shifting our mindset from self-criticism to self-acceptance, we can foster a sustainable and healthy relationship with our bodies.
Self-acceptance and self-love serve as the foundation for long-term weight loss success.
Rather than focusing solely on achieving a specific number on the scale, body positivity and weight loss emphasizes overall well-being and self-care.
Practices such as intuitive eating, which involves listening to your body's cues, and joyful movement, which promotes physical activity that brings you joy, are integral components of this approach.
The Connection Between Body Positivity and Weight Loss Success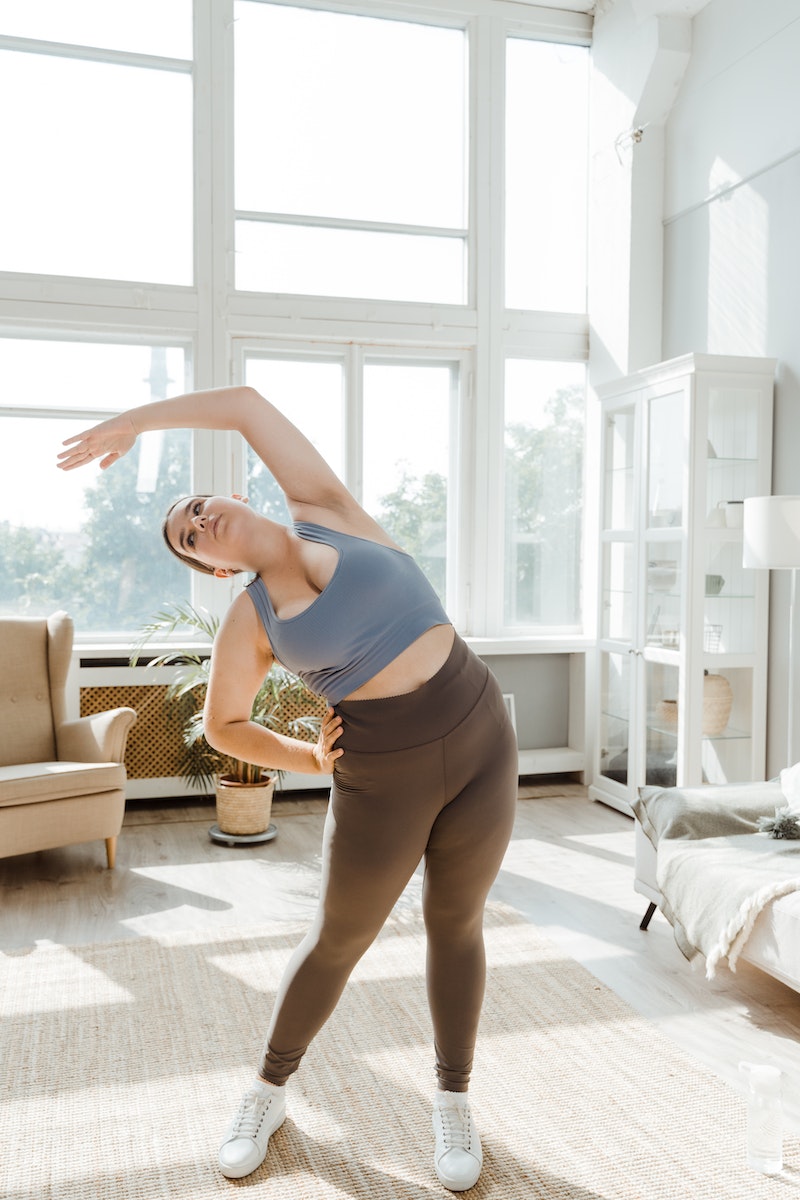 Numerous studies and research support the profound connection between body positivity and weight loss success.
When individuals cultivate a positive body image, they experience increased motivation, adherence to healthy habits, and enhanced overall well-being throughout their weight loss journey.
Moreover, success stories from individuals who embraced a body positive mindset and achieved their weight loss goals serve as a testament to the power of this approach.
By prioritizing self-acceptance and adopting a holistic view of health, individuals can attain sustainable weight loss results while nurturing their mental and emotional well-being.
Strategies for Practicing Body Positivity and Weight Loss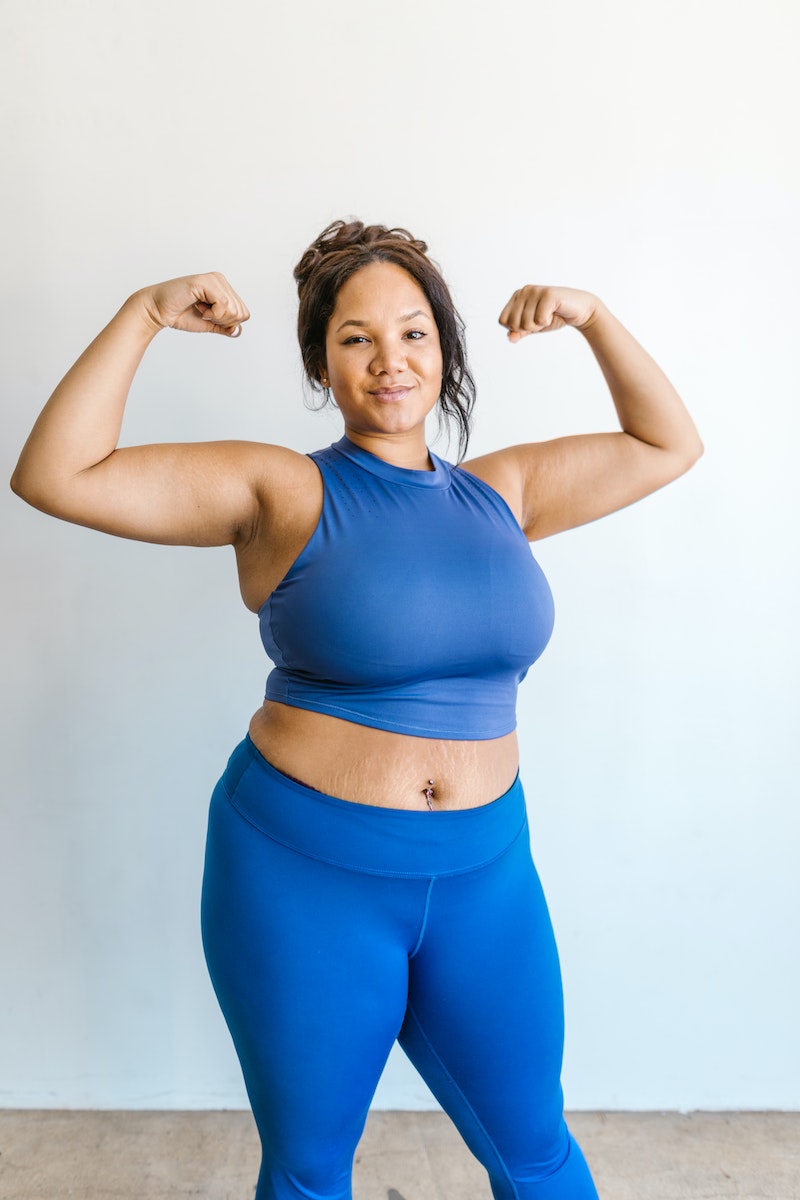 To incorporate body positivity into your weight loss journey, it is essential to implement practical strategies and techniques:
Embrace a Health-at-Every-Size Approach: Shift your focus from weight loss as the primary goal to prioritizing overall health and well-being.  Recognize that weight is not the sole determinant of health, and that bodies come in diverse shapes and sizes.
Practice Self-Compassion: Be kind and compassionate toward yourself throughout your weight loss journey.  Treat yourself with the same care and respect you would extend to a loved one. Acknowledge that your worth is not determined by your weight or appearance.
Set Realistic Goals: Instead of aiming for a specific number on the scale, set goals that are centered around healthy behaviors and habits. Focus on nourishing your body, engaging in regular physical activity, and adopting sustainable lifestyle changes.
Focus on Non-Scale Victories: Celebrate achievements that go beyond weight loss. Pay attention to improvements in strength, flexibility, energy levels, mood, and overall well-being.  Recognize that progress comes in many forms and that these victories are just as important as changes in weight.
Shift the Focus from External Validation: Instead of seeking validation and approval from others based on your appearance, work on building internal validation and self-acceptance. Cultivate a positive self-image that goes beyond societal beauty standards.
Surround Yourself with Supportive People: Seek out a community of individuals who promote body positivity and support your journey. Connect with like-minded individuals who understand the importance of self-acceptance and are committed to uplifting others.
Overcoming Challenges and Nurturing Body Positivity
Address Setbacks and Plateaus with Resilience: Weight loss journeys often come with challenges, setbacks, and plateaus. View these as normal parts of the process and opportunities for growth. Instead of letting them discourage you, reframe setbacks as learning experiences and keep moving forward.
Practice Mindful Eating: Develop a healthy relationship with food by practicing mindful eating. Listen to your body's hunger and fullness cues, savor each bite, and cultivate an awareness of how different foods make you feel. Focus on nourishing your body rather than restrictive dieting.
Challenge Negative Thoughts: Become aware of negative self-talk and challenge those thoughts with positive affirmations and self-compassion. Replace negative statements about your body with positive and empowering ones. Remember that your worth is not defined by your weight or appearance.
Engage in Self-Care: Prioritize self-care activities that nourish your body, mind, and soul. Engaging in activities like meditation, yoga, journaling, or spending time in nature can help you develop a deeper connection with yourself and foster body positivity.
Seek Professional Support: Consider seeking support from a therapist, counselor, or registered dietitian who specializes in body positivity and weight-inclusive care. They can provide guidance, tools, and strategies tailored to your specific needs and challenges.
Celebrate Your Body: Focus on the things you appreciate about your body rather than solely focusing on perceived flaws. Practice gratitude for your body's abilities and the experiences it allows you to have. Engage in activities that make you feel good in your own skin.
Conclusion
To conclude, unlocking the power of body positivity and weight loss is the key to achieving lasting success in your weight loss journey.
By embracing body positivity, you can foster a positive mindset, nurture self-acceptance, and cultivate a healthy relationship with your body.
This holistic approach to weight loss aligns with your overall well-being and promotes sustainable habits that extend beyond the number on the scale.
By celebrating your unique journey and embracing a body positive mindset, you can achieve weight loss success while nurturing your mental and emotional health.
Remember, you deserve to love your body every step of the way. Start your body positivity and weight loss journey today and witness the transformative power it holds.
Are you ready to take the first step towards a healthier, more positive you?
In our exploration of body positivity and weight loss, we've uncovered the profound impact a positive mindset can have on your journey to better health.
But what if we told you there's a method to supercharge your progress?
Introducing the PrimaJust weight loss method, a revolutionary approach that requires no dieting or exercise.
With PrimaJust, you'll discover The Exact Method to Unlock Your Metabolism for All-Natural Weight Loss, enabling you to shed 1-3 pounds per week effortlessly.
Take advantage of this opportunity to transform your life.
Download our still-free report today and start your journey towards a healthier, happier you.
Embrace body positivity and the PrimaJust method to unlock your full potential.
[Source]
Free Report
Seeking effortless weight loss? Don't miss out on your chance to schedule a free Weight Loss Clarity Call.