Addressing emotional eating is crucial on the journey to weight loss success. Emotional eating refers to the tendency to seek comfort, distraction, or stress relief through food rather than in response to physical hunger. It can become a significant barrier to achieving weight loss goals and can impact overall well-being. In our previous blog we wrote about Body Positivity and Weight Loss: Unveiling the Key to Success. In this blog post, we will explore effective strategies for overcoming emotional eating and conquering the emotional barriers that hinder progress on the weight loss journey.
Understanding Emotional Eating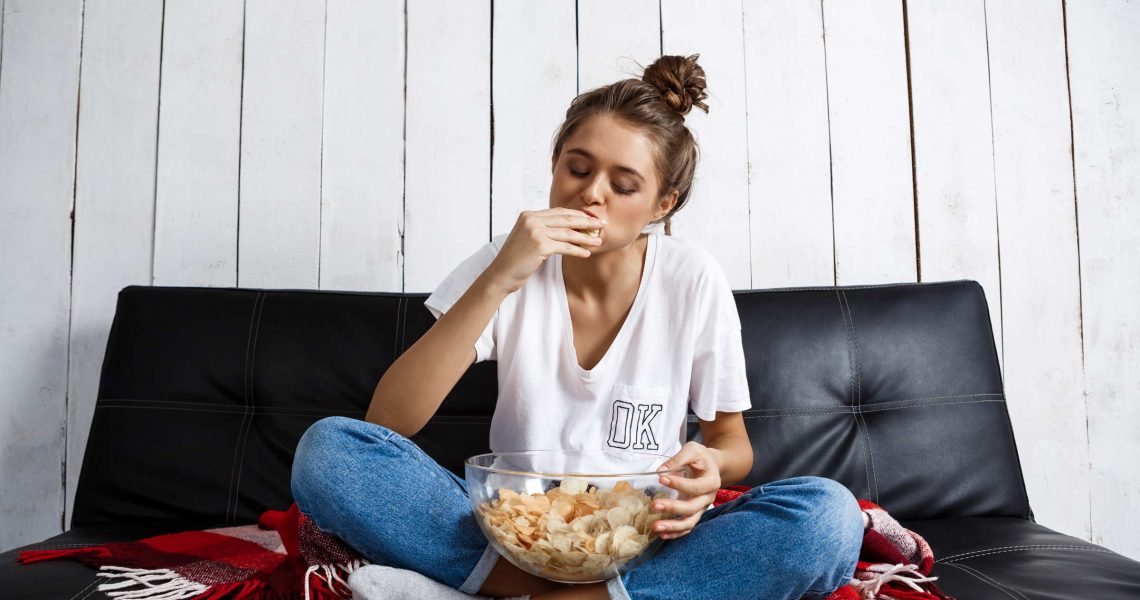 Emotional eating is rooted in the connection between our emotions and our relationship with food.
When we experience certain emotions such as stress, sadness, or boredom, we may turn to food as a source of solace.
Common triggers for emotional eating include relationship problems, work-related stress, financial concerns, and negative self-image.
Emotional eating often follows a cycle where emotions trigger overeating, leading to feelings of guilt or shame, which can further intensify emotional distress and perpetuate the cycle.
The Impact of Emotional Eating on Weight Loss
Emotional eating hampers weight loss progress in several ways.
Firstly, it often leads to consuming excess calories, particularly from high-calorie comfort foods, which contribute to weight gain.
Secondly, emotional eating is often accompanied by mindless eating, where we are disconnected from our body's hunger and fullness cues.
This makes it challenging to maintain a balanced and nourishing diet.
Moreover, emotional eating can have psychological effects, such as decreased self-esteem and increased feelings of guilt and shame related to food choices and body image.
Recognizing and Managing Emotional Triggers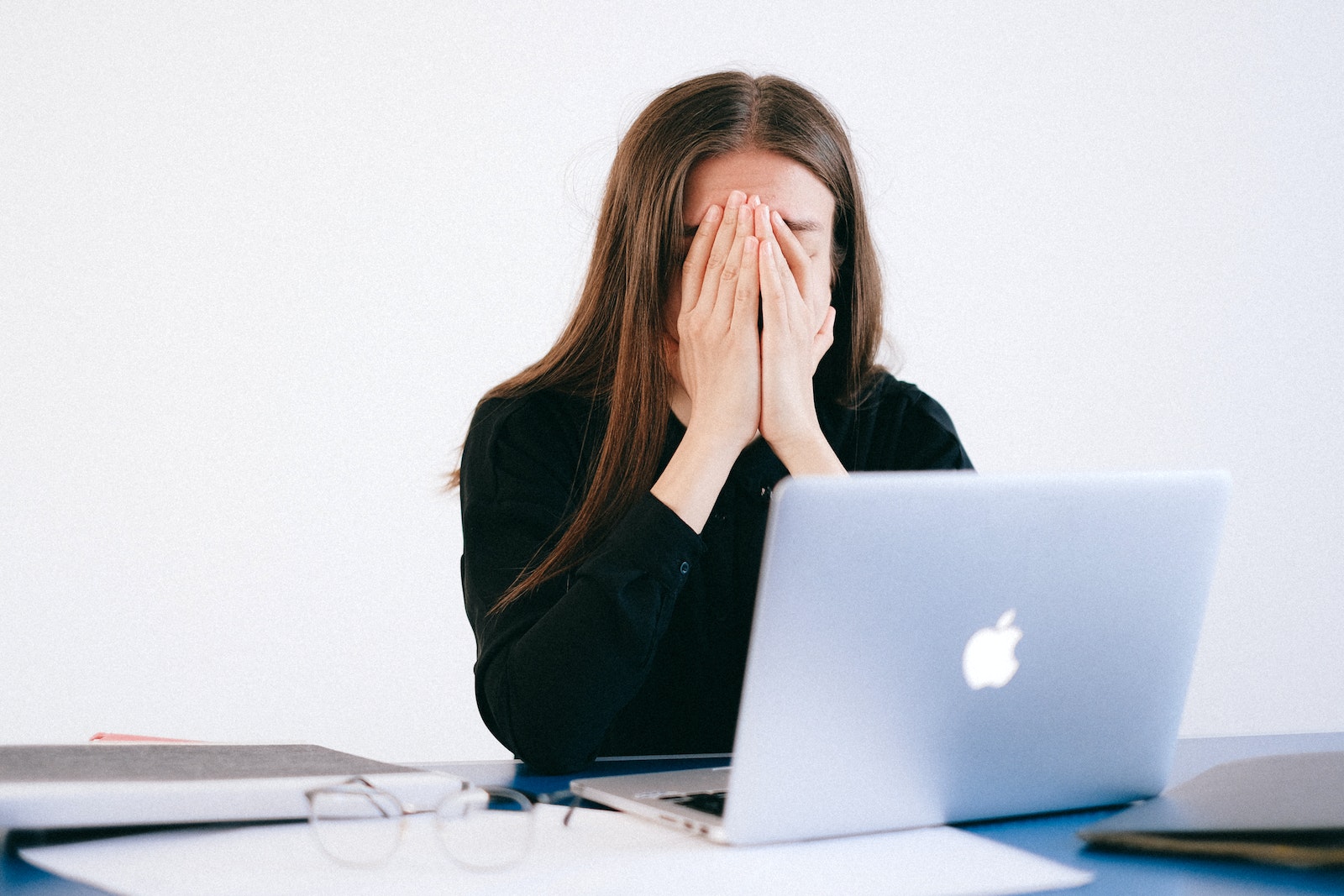 To overcome emotional eating, it is crucial to identify personal emotional triggers.
Take time to reflect on situations or emotions that tend to drive you toward overeating.
Keeping a journal can be a valuable tool for self-reflection and understanding your emotional patterns.
Additionally, seeking support from friends, family, or a therapist can provide guidance and help develop effective coping mechanisms.
Engaging in stress-reducing activities like exercise or mindfulness can also help manage emotional triggers and provide healthier outlets for emotional expression.
Developing Healthy Coping Mechanisms to Overcoming Emotional Eating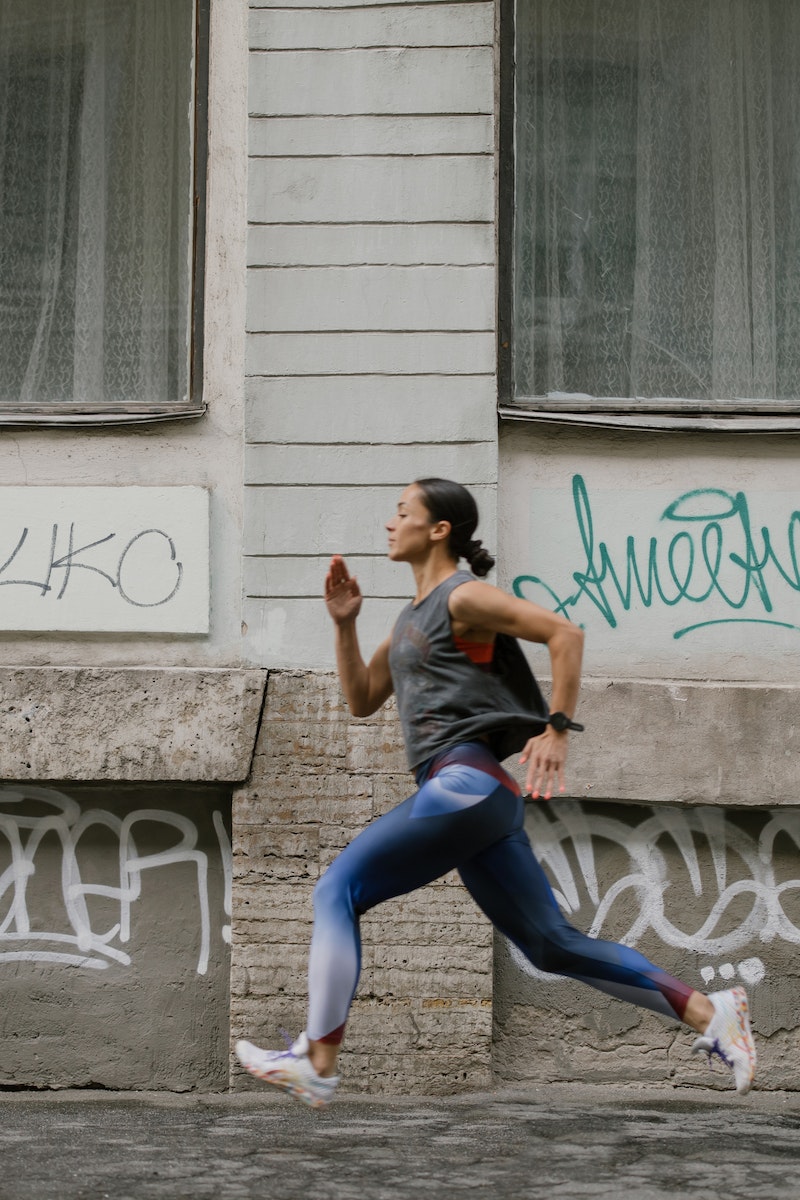 Developing healthy coping mechanisms is crucial for managing emotional eating and finding alternative ways to deal with emotions.
Here are some strategies that can help you develop healthier habits:
Mindfulness and meditation techniques
Practicing mindfulness and meditation can help you become more aware of your emotions without judgment or the need to suppress them with food.
It involves focusing your attention on the present moment, observing your thoughts and feelings, and letting them pass without reacting to them.
This can provide a sense of calm and reduce the urge to turn to food for emotional comfort.
Creative outlets
Engaging in creative activities such as art, music, or writing can be therapeutic and serve as an outlet for your emotions.
Expressing yourself creatively allows you to channel your feelings into a productive and positive medium.
It can be painting, playing a musical instrument, writing in a journal, or any other creative form that resonates with you.
Physical activities
Physical exercise is not only beneficial for your physical health but also for your emotional well-being.
Engaging in activities like aerobic exercises, strength training, yoga, or any form of physical movement can help release endorphins, which are natural mood boosters.
Regular exercise can help reduce stress, improve your mood, and provide an alternative way to cope with emotions.
Building a Supportive Environment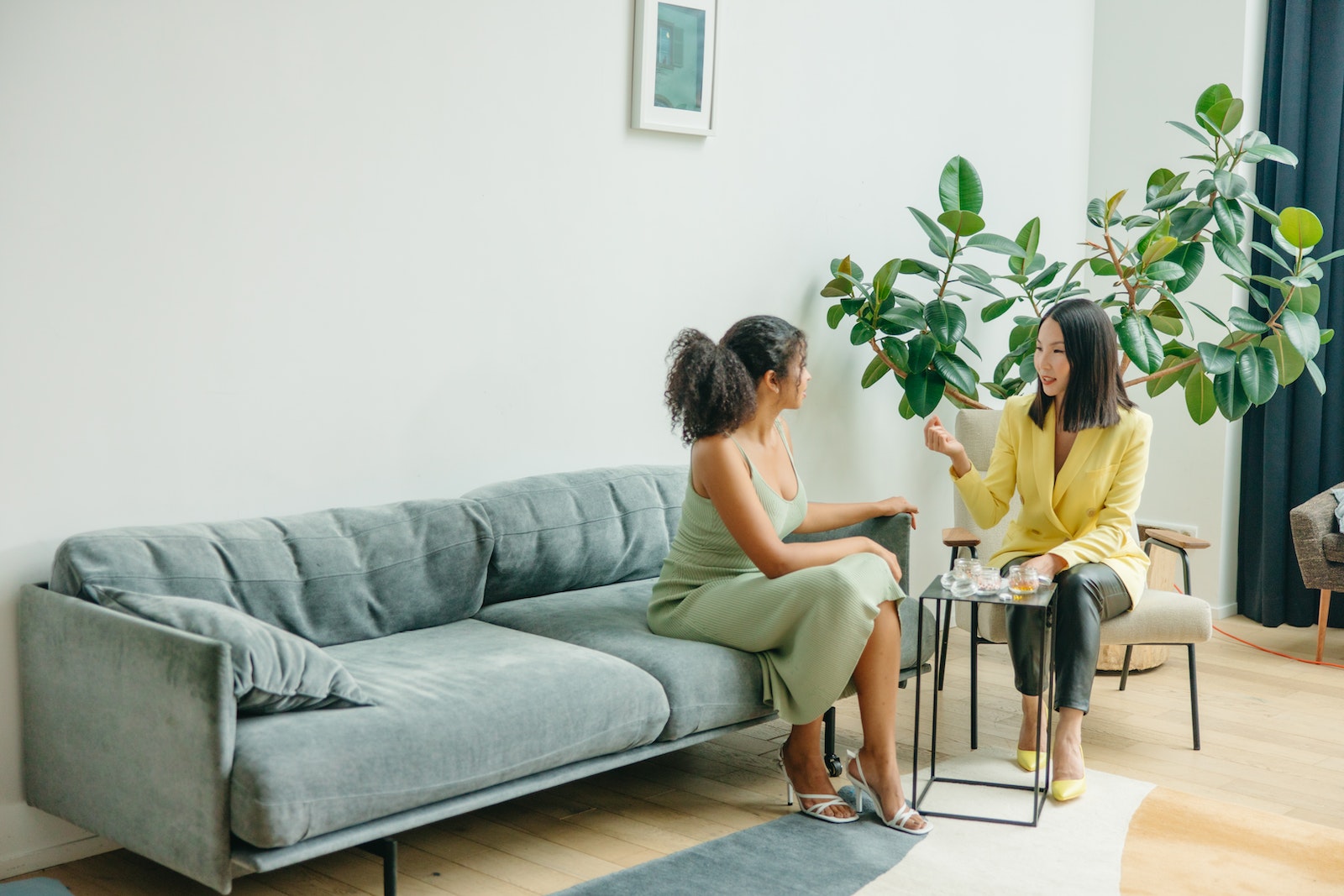 Having a supportive environment is crucial for overcoming emotional eating.
Communicate with your loved ones about your weight loss goals and the challenges you may face.
Their understanding and encouragement can provide the necessary motivation and accountability.
If needed, consider seeking professional help from a therapist or counselor specializing in emotional eating and weight management.
They can provide guidance, support, and tailored strategies to address your specific needs.
Practicing Mindful Eating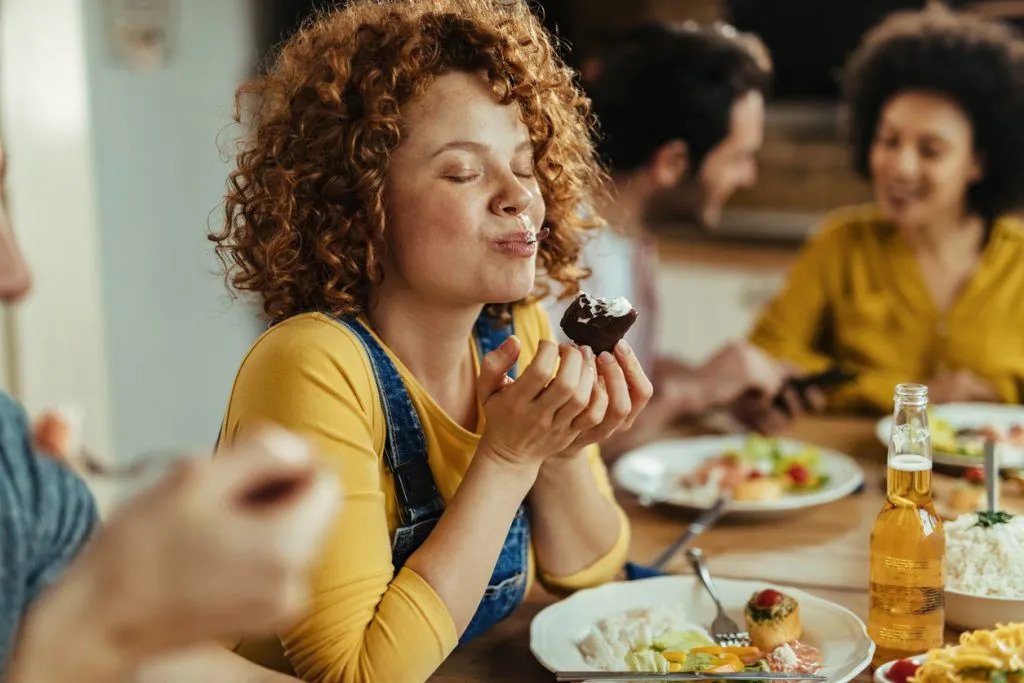 Mindful eating is an effective approach to break the cycle of emotional eating.
It involves being fully present and engaged during meals, paying attention to the sensory experience of eating.
Practicing mindful eating can help you develop a healthier relationship with food and make more conscious choices.
It involves bringing your full attention and awareness to the act of eating, without judgment or distractions.
Here are some techniques to promote mindful eating habits:
Eating slowly and savoring each bite: Take your time while eating and try to slow down the pace. Chew your food thoroughly and pay attention to the taste, texture, and flavors of each bite. This allows you to fully experience and enjoy your food while also giving your body time to recognize when it's satisfied.
Paying attention to hunger and fullness cues: Before eating, check in with your body to assess your level of hunger. Ask yourself if you are truly physically hungry or if there are other emotional triggers at play. During the meal, periodically pause and assess your level of fullness. Notice the subtle changes in your hunger and fullness levels, and aim to stop eating when you feel comfortably satisfied, rather than overly full.
Minimize distractions: Avoid eating in front of screens or engaging in other distracting activities while eating. Instead, create a calm and focused environment for your meals. This allows you to tune into your body's cues and enjoy the food without the interference of external stimuli.
Practice portion control: Mindful eating involves being aware of portion sizes and serving yourself appropriate amounts. Use visual cues or measuring tools to guide your portion sizes, and be mindful of the nutritional content of your meals. This helps you align your eating habits with your body's needs and promotes a balanced approach to nourishment.
Developing Healthy Eating Habits
Nutrition plays a crucial role in overcoming emotional eating.
Establishing healthy eating habits can support your weight loss goals and help manage emotions more effectively.
Plan your meals and snacks in advance to avoid impulsive and emotional food choices.
Incorporate a variety of nutritious foods, including fruits, vegetables, whole grains, lean proteins, and healthy fats.
Listen to your body's hunger and fullness signals, honoring its needs without judgment.
Breaking the Cycle of Emotional Eating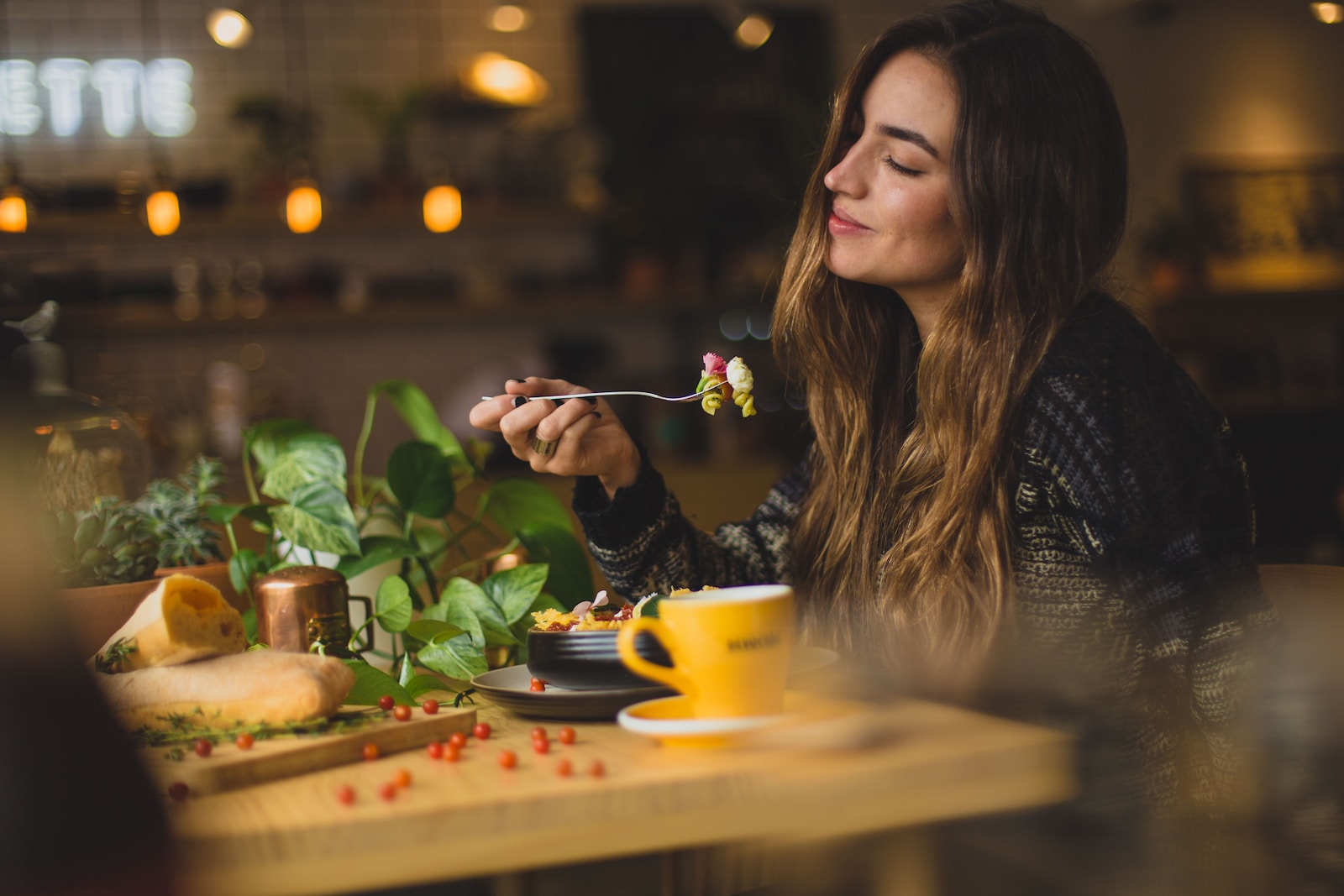 Overcoming emotional eating involves breaking free from the cycle and handling setbacks and relapses with resilience.
Cultivate a positive and non-judgmental mindset toward your journey.
Celebrate small victories and progress, regardless of the number on the scale.
Recognize that setbacks are part of the process and an opportunity for growth and learning.
Stay committed to your goals and maintain a sense of self-compassion throughout your weight loss journey.
Conclusion
Overcoming emotional eating is essential for successful weight loss and achieving a healthier relationship with food.
By understanding the connection between emotions and eating, recognizing emotional triggers, and developing healthy coping mechanisms, you can conquer emotional barriers and break free from the cycle of emotional eating.
Surround yourself with a supportive environment, practice mindful eating, and establish healthy eating habits to empower your journey.
Remember, progress takes time, and self-compassion is key. Take the necessary steps to overcome emotional eating and embrace a healthier and happier lifestyle.
Are you ready to take control of your weight loss journey and conquer emotional eating once and for all?
We've explored the crucial link between emotions and food, providing valuable insights into how emotional eating can hinder your progress.
But here's the exciting part: there's a proven solution to help you unlock your metabolism and shed those unwanted pounds effortlessly.
Allow us to introduce you to the PrimaJust weight loss method.
This revolutionary approach allows you to lose 1-3 pounds per week without diet or exercise.
Say goodbye to emotional barriers, mindless eating, and guilt over food choices.
Take action today by downloading our still-free report, where you'll discover The Exact Method to Unlock Your Metabolism for All-Natural Weight Loss.
It's time to embrace a healthier and happier lifestyle—click the link below to get started now!
[Source]
Free Report
Want to dive deeper into effortless weight loss? Click here to book your free Weight Loss Clarity Call now.