In today's fast-paced world, stress and weight management have become critical factors affecting our overall well-being. The good news is that there's a powerful tool that can help address both of these concerns: breathing exercise for weight loss. In our previous blog we wrote about Balance for Weight Loss: Embrace Sustainable Success. In this blog post, we will explore the profound impact of mindful breathing on stress reduction and weight management. By incorporating breathing exercises into your daily routine, you can embark on a transformative journey towards a healthier body and mind. So, let's delve into the world of breathing exercises for weight loss and unlock their potential for a better life.
Understanding the Link between Stress and Weight Gain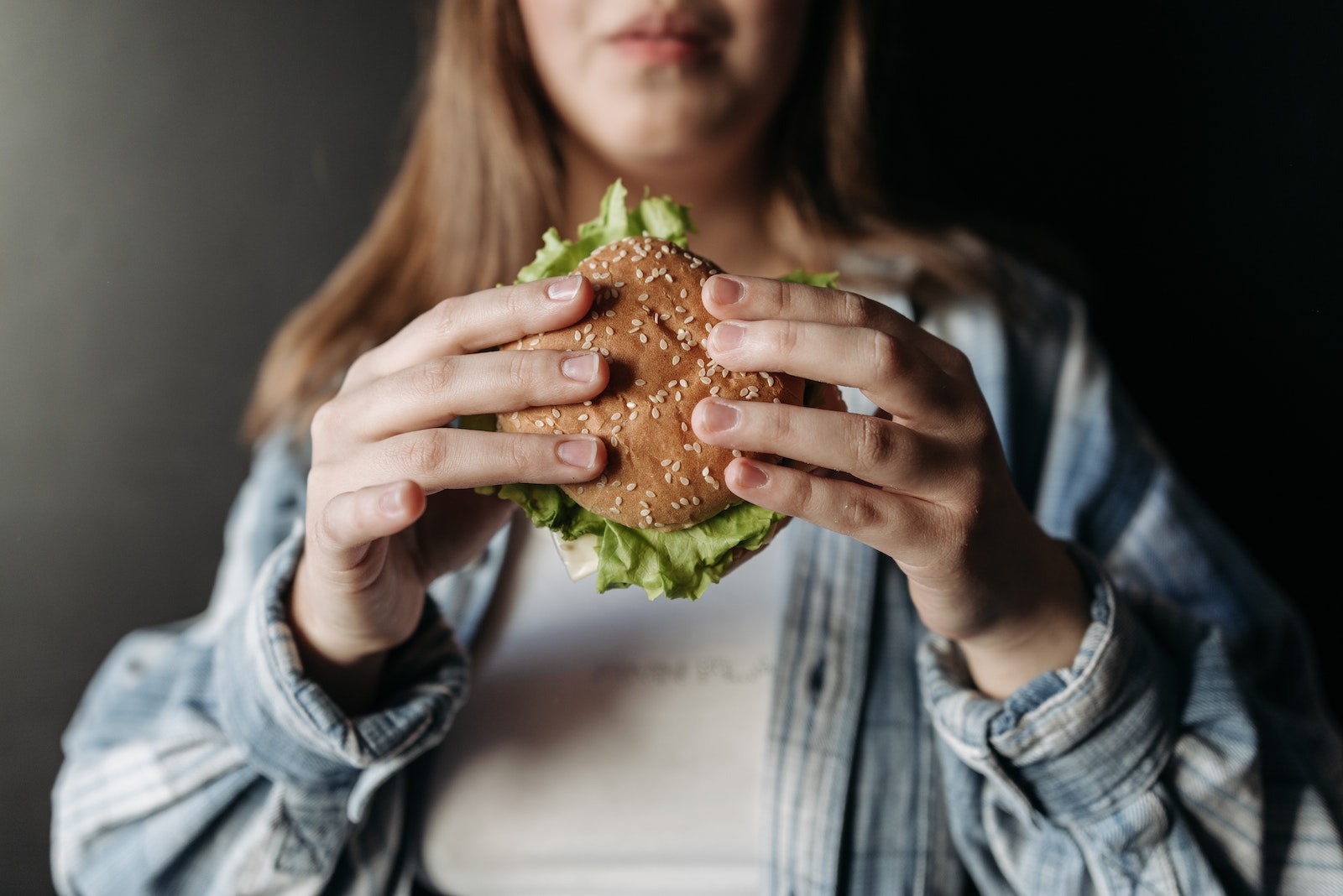 Chronic stress can have severe and lasting impacts on our overall well-being, particularly when it comes to weight management.
The detrimental effects of stress on our bodies extend beyond the emotional toll it takes, with tangible physical consequences becoming evident over time.
When we find ourselves in stressful situations, our bodies respond by releasing cortisol, a hormone notorious for its role in increasing appetite and promoting fat storage, particularly around the abdominal area.
Notably, stress significantly interferes with our metabolism, causing it to slow down, making it even more challenging to shed unwanted pounds.
Numerous research studies have consistently unveiled a compelling and strong connection between chronic stress and weight gain.
The implications of this connection underscore the urgency of prioritizing stress reduction strategies in our daily lives.
By effectively managing stress levels, we can better safeguard our physical and mental health while also supporting our weight management efforts.
The Science behind Mindful Breathing for Weight Loss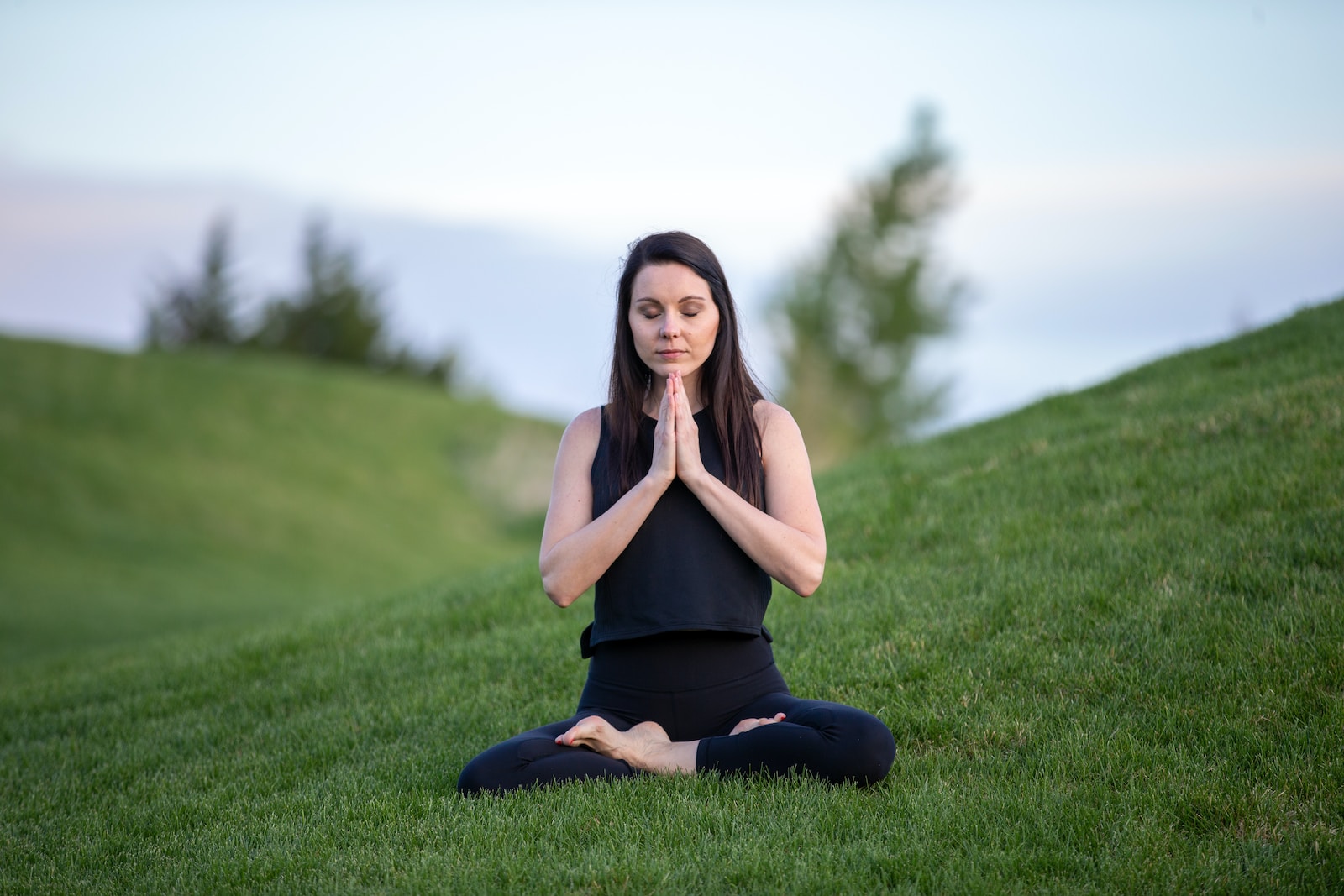 Mindful breathing involves being fully present in the moment and paying attention to our breath.
This practice activates the parasympathetic nervous system, which promotes relaxation and counters the effects of stress.
As we engage in mindful breathing, our bodies experience physiological changes that can aid in weight loss.
For instance, deep diaphragmatic breathing stimulates the vagus nerve, leading to improved digestion and metabolism.
Additionally, mindful breathing reduces the production of stress hormones, such as cortisol, helping to rebalance our body's natural systems and support weight management.
Effective Breathing Exercise for Weight Loss
Diaphragmatic Breathing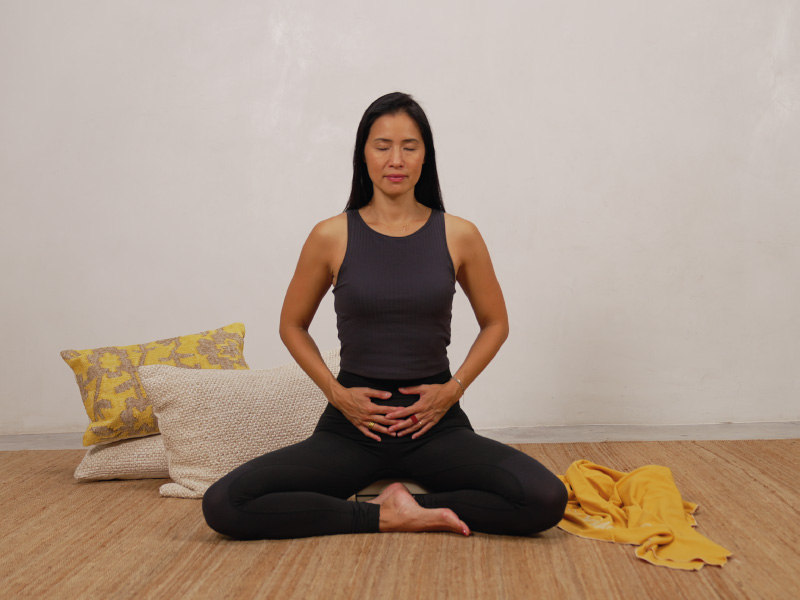 Diaphragmatic breathing, also known as belly breathing, is a fundamental technique for weight loss.
By consciously engaging the diaphragm, we promote deeper and more efficient breaths.
This technique helps activate the relaxation response, reduces stress, and improves oxygenation in the body.
To practice diaphragmatic breathing, follow these steps:
Find a comfortable and quiet space.
Sit or lie down in a relaxed position.
Place one hand on your chest and the other on your abdomen.
Breathe in deeply through your nose, allowing your abdomen to rise.
Exhale slowly through your mouth, feeling your abdomen fall.
Repeat this cycle for several minutes, focusing on the sensation of your breath.
Kapalabhati Breathing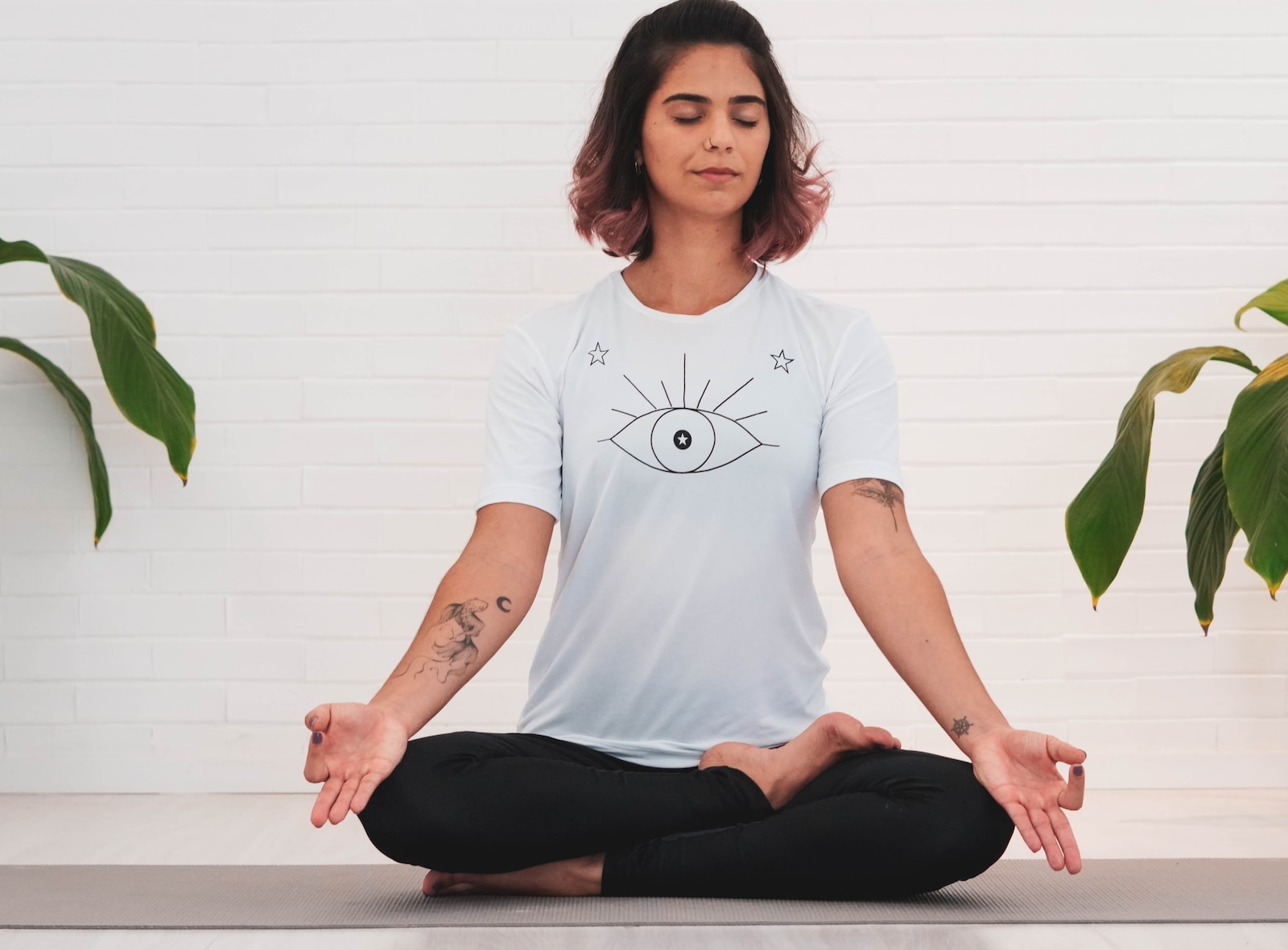 Kapalabhati breathing, a technique from yoga, can have a profound impact on weight loss.
It involves forceful exhalations through the nose while keeping the inhalation passive.
This rapid breathing technique helps cleanse the respiratory system, increase oxygen supply, and improve lung capacity.
To practice Kapalabhati breathing correctly:
Sit comfortably with an upright posture.
Take a deep breath in.
Exhale forcefully through your nose, pulling your abdomen in towards your spine.
Relax your abdomen, allowing the inhalation to occur naturally.
Repeat this cycle for several rounds, gradually increasing the speed of exhalations.
Alternate Nostril Breathing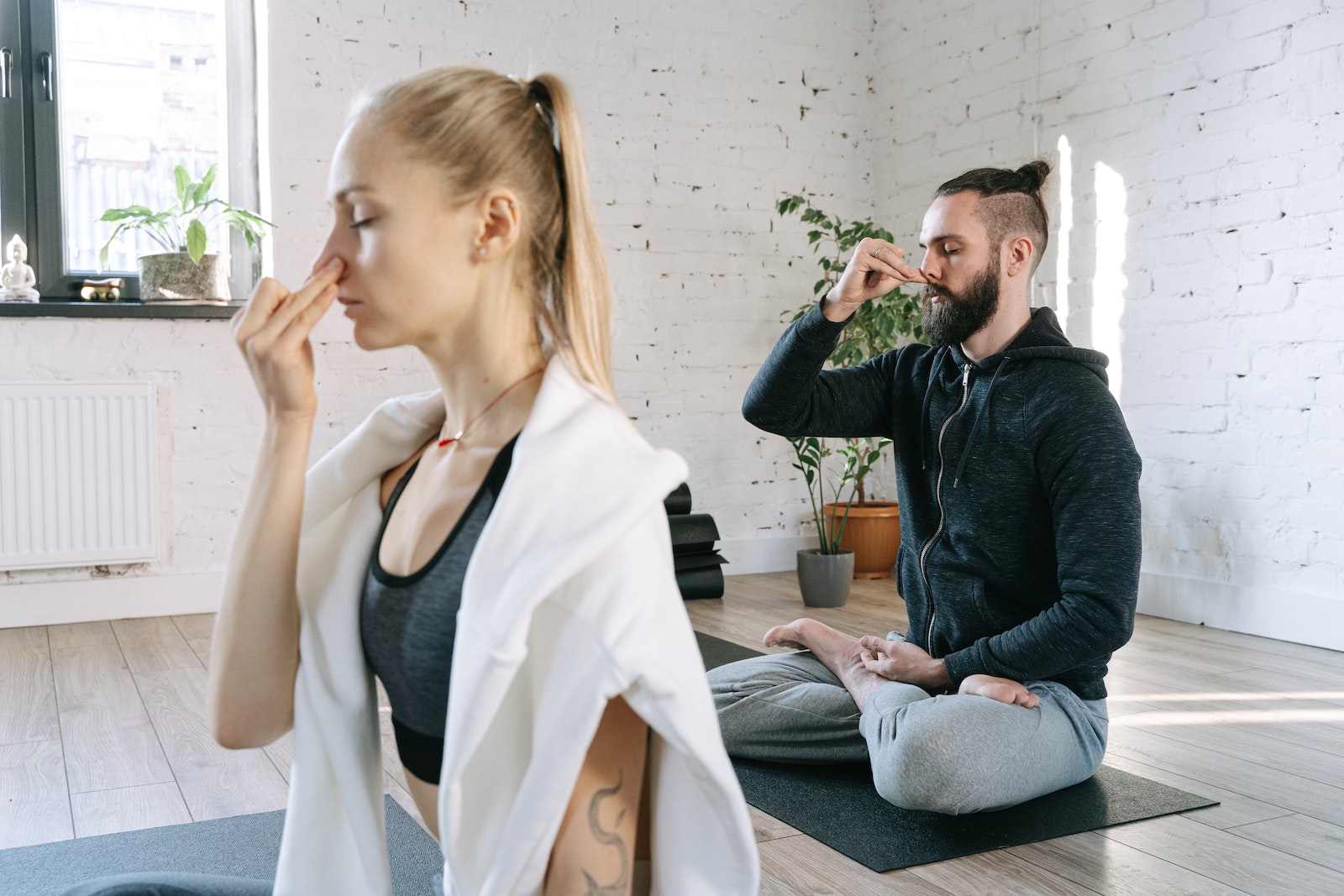 Alternate nostril breathing, or Nadi Shodhana, is a balancing and calming technique that can support weight management.
It helps harmonize the flow of energy in the body and balances the left and right hemispheres of the brain.
This breathing exercise promotes mental clarity, reduces stress, and creates a sense of overall well-being.
Follow these steps to practice alternate nostril breathing:
Sit comfortably in a cross-legged position or on a chair.
Place your left hand on your left knee, palm facing upward.
Lift your right hand and bring it close to your face.
Use your right thumb to close your right nostril.
Inhale slowly through your left nostril.
Close your left nostril with your ring finger.
Open your right nostril and exhale slowly.
Inhale through your right nostril.
Close your right nostril and open your left, exhaling slowly.
Repeat this cycle for several rounds, alternating between nostrils.
Integrating Mindful Breathing into a Weight Loss Routine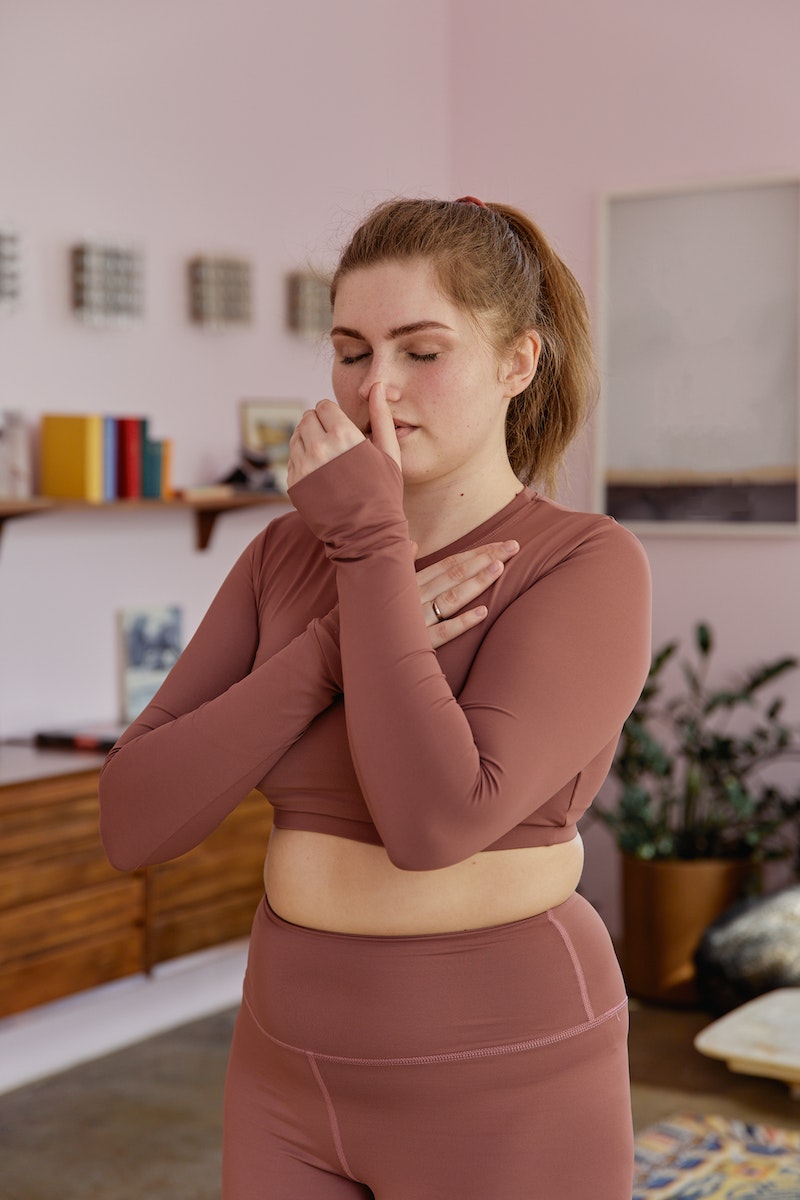 To maximize the benefits of breathing exercises for weight loss, consider integrating them into your daily life:
1. Set aside dedicated time each day for mindful breathing exercises.
2. Combine breathing exercises with other weight loss strategies, such as a healthy diet and regular exercise.
3. Practice mindful breathing during stressful moments or when experiencing food cravings.
4. Create reminders or cues to incorporate breathing exercises throughout your day, such as setting alarms or leaving sticky notes in visible locations.
5. Experiment with different breathing techniques to find the ones that resonate with you the most.
The Psychological Impact of Mindful Breathing on Stress Reduction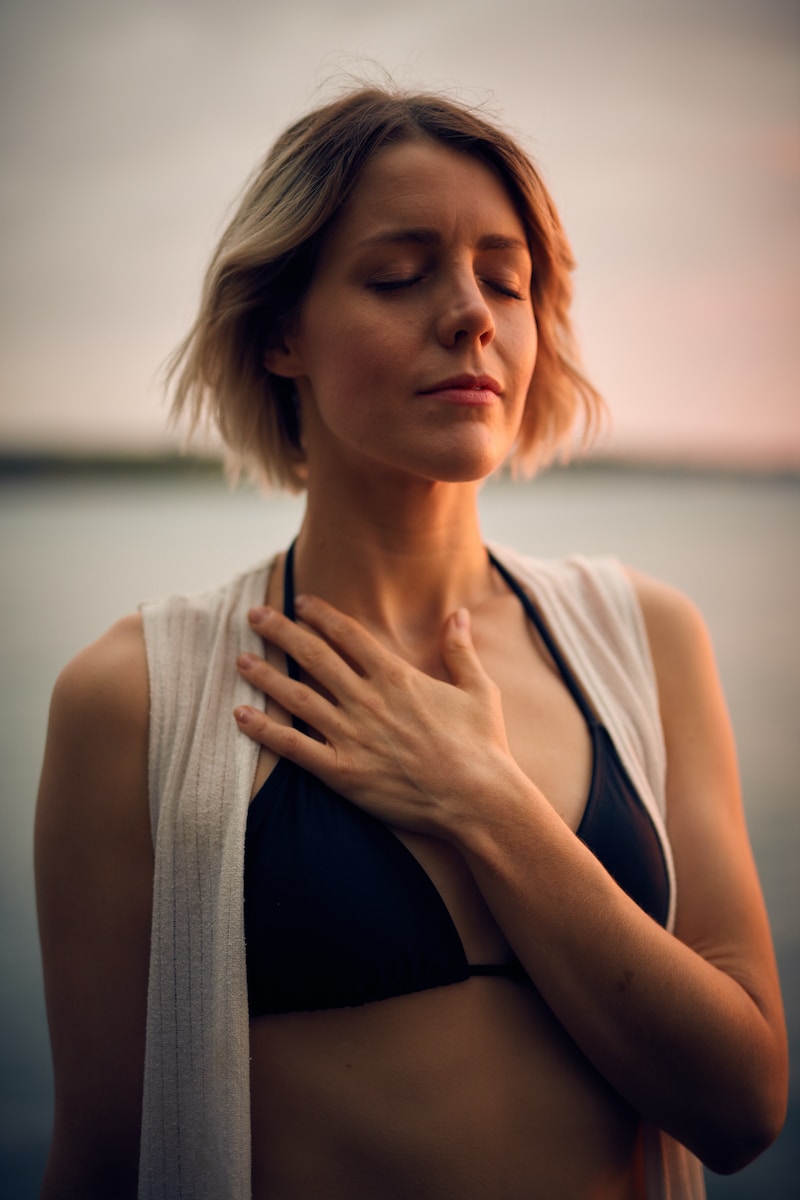 Mindful breathing not only affects our physical well-being but also has a profound psychological impact.
By making a deliberate effort to engage in conscious breathing, we activate the relaxation response, effectively reducing stress and anxiety levels.
This, in turn, plays a pivotal role in positively influencing our weight management journey.
The intricate connection between stress reduction and weight management is crucial to understand, as heightened stress levels can often lead to emotional eating or reliance on unhealthy coping mechanisms.
However, by incorporating mindful breathing techniques into our daily routine, we can break this cycle and cultivate healthier habits that promote overall well-being.
By committing to this practice, we empower ourselves to embrace a balanced and harmonious lifestyle.
Conclusion
Breathing exercises have emerged as a powerful tool for stress reduction and weight management.
By incorporating techniques like diaphragmatic breathing, Kapalabhati breathing, and alternate nostril breathing into your routine, you can tap into the transformative potential of mindful breathing.
Remember, mindful breathing not only helps in weight loss but also enhances your overall well-being.
So, take a deep breath, embrace the power of your breath, and embark on a journey towards a healthier and more balanced life.
Start integrating breathing exercises into your weight loss routine today, and experience the profound impact of mindful breathing for yourself.
Are you ready to take charge of your well-being and embark on a transformative journey towards a healthier body and mind?
Stress and weight management are more critical than ever in today's fast-paced world.
You've just discovered the profound impact of mindful breathing on reducing stress and supporting weight management.
Now, if you're looking for more sustainable and all-natural weight loss, the PrimaJust weight loss method is all you need!
By downloading our still free report, you'll uncover The Exact Method to Unlock Your Metabolism for All-Natural Weight Loss, automatically enabling you to lose 1-3 pounds per week—no diet or exercise needed!
Don't miss this opportunity - click the link below and start your journey today!
[Source]
Free Report
Sharing is caring! Share it with your friends.