The duodenal switch procedure has gained significant popularity as a weight loss surgery option. However, it is crucial to understand the potential dangers and drawbacks before making a decision. In our previous blog post we wrote about Lose Weight Without Dieting: 5 Liberating Methods for Success. In this blog post, we will delve into duodenal switch horror stories and present 10 compelling reasons why you should weigh your options carefully.
What is Duodenal Switch Surgery?
Duodenal switch surgery is a weight loss procedure that aims to reduce the size of the stomach and reroute the small intestine to promote weight loss.
While it promises certain benefits, it is essential to be aware of the associated risks and thoroughly research the procedure before considering it as an option.
Duodenal Switch Horror Stories: Why They Matter
Duodenal switch surgery, known for its potential to bring significant weight loss, can sometimes become a nightmare.
Emily, a hopeful patient seeking a permanent solution for her obesity, found herself entangled in a web of unforeseen complications.
Following the procedure, she experienced severe malnutrition, relentless diarrhea, and incessant abdominal pain that plagued her daily life.
The excessive weight loss brought about by the surgery left her weak and frail, further exacerbating her distress.
This ordeal serves as a stark reminder of the importance of thorough research, extensive consultation, and understanding the potential risks before embarking on any medical procedure.
Emily's harrowing journey stands as a cautionary tale for those considering the duodenal switch.
Now, let's explore the 10 compelling reasons why you should think twice before opting for this procedure.
Compelling Reason 1: Nutritional Deficiencies
The duodenal switch procedure combines restrictive and malabsorptive elements for weight loss.
Surgeons reduce stomach size and redirect the small intestine, limiting calorie and nutrient absorption.
Long-term effects include vitamin and mineral deficiencies due to reduced surface area for absorption.
Common deficiencies are in vitamins A, D, E, K, and B12, as well as iron and calcium.
The rerouted small intestine bypasses a crucial nutrient-absorbing section, leading to potential deficiencies in essential nutrients necessary for overall health.
Compelling Reason 2: Complications and Surgical Risks
Duodenal switch surgery, like any surgical procedure, entails risks and potential complications.
These include infection, bleeding, surgical site leaks, bowel obstruction, ulcers, and hernias.
Anesthesia-related adverse reactions and complications associated with intestines rerouting are also possible.
The procedure itself carries risks akin to major surgeries, such as bleeding, infection, and adverse reactions to anesthesia.
Post-surgery risks may involve surgical site leaks, infections, bowel obstruction, complications related to malabsorption, and the potential need for further surgeries.
Compelling Reason 3: Dumping Syndrome
Dumping syndrome is a potential side effect of duodenal switch surgery.
It happens when food, especially high-sugar or high-fat foods, moves rapidly from the stomach to the small intestine.
Symptoms include nausea, vomiting, abdominal cramps, diarrhea, dizziness, and sweating.
This condition can greatly affect a patient's quality of life, leading to dietary changes to prevent episodes. Avoiding certain foods or limiting food choices can impact social activities and enjoyment of eating.
Compelling Reason 4: Excess Weight Loss
One desired outcome of duodenal switch surgery is significant weight loss. However, excessive weight loss can be a concern.
The smaller stomach size and malabsorption can cause rapid weight loss exceeding the patient's goal or reaching unhealthy levels.
This poses physical and psychological challenges. Physically, nutrient deficiencies, muscle wasting, fatigue, and weakness may occur.
Psychologically, rapid weight loss can lead to body image issues, emotional distress, and difficulties adapting to the new body size.
It may necessitate further medical interventions to manage complications from excessive weight loss.
Compelling Reason 5: Potential Regain of Weight
Despite initial weight loss success from duodenal switch surgery, weight regain over time is possible due to factors like lifestyle changes, eating habits, and metabolic adaptations.
The surgery isn't a standalone solution; sustainable weight management demands long-term commitment to lifestyle modifications.
Weight regain after the surgery can be caused by factors such as stomach pouch expansion, small intestine stretching, altered eating behaviors, emotional influences, and metabolic adaptations.
Achieving long-term success necessitates adopting and sustaining healthy eating habits, regular exercise, and a supportive environment.
Compelling Reason 6: Emotional and Psychological Challenges
Duodenal switch surgery can profoundly impact individuals emotionally and psychologically.
The procedure's significant changes in weight and appearance can trigger a range of emotions, affecting body image, self-esteem, and relationships.
Disordered eating patterns and new psychological challenges may arise during the weight loss journey. Post-surgery, body image issues, including self-perception complexities, are common.
Some individuals may also develop disordered eating patterns, like restrictive eating or food preoccupation, necessitating professional intervention and support to address these challenges effectively.
Compelling Reason 7: Lifestyle Changes and Restrictions
Duodenal switch surgery necessitates significant lifestyle changes to support weight loss and maintain long-term health.
These changes typically include adopting a nutrient-dense, portion-controlled diet, regular physical activity, and adherence to recommended dietary guidelines.
Patients are also advised to avoid high-sugar and high-fat foods, as well as certain medications that may interfere with nutrient absorption.
Compelling Reason 8: Long-Term Follow-Up and Medical Care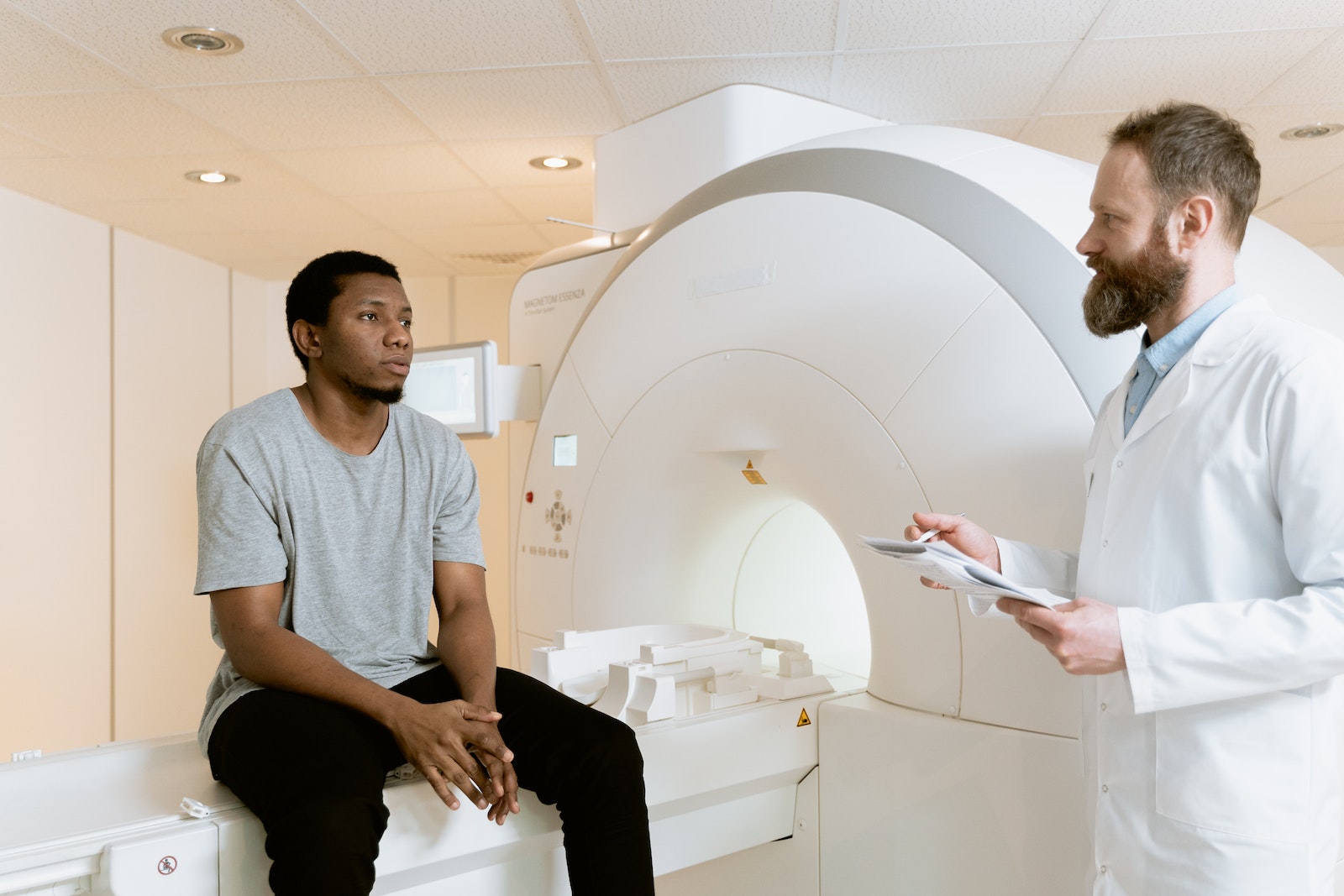 Long-term follow-up and medical care are crucial after duodenal switch surgery to monitor overall health, assess nutrient levels, and address any potential complications or concerns.
Regular follow-up visits allow healthcare professionals to evaluate weight loss progress, provide ongoing support, and make necessary adjustments to dietary and lifestyle recommendations.
Continuous monitoring is necessary to ensure the long-term success and well-being of patients who have undergone duodenal switch surgery.
Compelling Reason 9: Financial Costs and Insurance Coverage
Duodenal switch surgery can be associated with significant financial costs.
These costs may include surgeon fees, hospital charges, anesthesia costs, pre-operative evaluations, post-operative care, and follow-up visits.
Additionally, there may be expenses related to dietary and nutritional counseling, as well as potential costs associated with managing complications or addressing weight regain.
Compelling Reason 10: Alternative Options to Consider
While duodenal switch surgery is one option for weight loss, it's important to be aware of alternative methods and surgeries available.
These may include other bariatric procedures such as gastric bypass, gastric sleeve, and gastric banding, as well as non-surgical approaches like lifestyle modifications, diet and exercise programs, and pharmacological interventions.
The choice of weight loss method should be based on individual needs, health considerations, and discussions with healthcare professionals.
Conclusion: Weigh Your Options Carefully and Avoid the Dangers
In conclusion, the real-life horror stories surrounding duodenal switch surgery emphasize the need to carefully weigh the risks and benefits before making a decision.
The 10 compelling reasons discussed in this blog post shed light on the potential dangers and drawbacks of the procedure.
Thorough research and consultation with healthcare professionals are vital to making an informed choice.
Remember, your well-being is of utmost importance, so take the time to explore all available options and make the decision that best aligns with your needs and goals.
Are you concerned about the potential risks and drawbacks of weight loss surgery, especially the duodenal switch procedure?
Emily's harrowing journey through unforeseen complications serves as a stark reminder of the importance of thorough research and consultation before considering such a life-altering decision.
However, if you're eager to shed those excess pounds and unlock your metabolism for all-natural weight loss, we have a solution for you: introducing the PrimaJust Weight Loss Method.
Download our still-free report to discover The Exact Method to Unlock Your Metabolism for All-Natural Weight Loss, enabling you to lose 1-3 pounds per week automatically—no diet or exercise needed!
Don't let the dangers deter you—empower yourself with knowledge and explore alternative options while still taking control of your weight loss journey.
Your well-being is paramount, and this report can guide you toward a healthier, sustainable path to your weight loss goals.
Don't miss out—click the link and take the first step toward a healthier you!
[Source]
Free Report
Ready to start your weight loss journey without the hassle? Book your free Weight Loss Clarity Call today.