Smoothies have become increasingly popular as a convenient and nutritious option for individuals striving to achieve their health and fitness goals. These blended beverages offer a quick and easy way to pack in essential nutrients, vitamins, and minerals. However, there are common mistakes people make when preparing their daily smoothie blends that can actually sabotage their goals. In our previous blog we wrote about How Many Cheat Meals a Week? Dispelling 3 Common Myths. In this blog post, we will unveil three smoothie mistakes that may be hindering your progress. By understanding and rectifying these errors, you can optimize your smoothie routine to better support your health and fitness endeavors.
The Rise of Smoothies and Their Benefits
The consumption of smoothies has witnessed a significant rise in recent years, primarily due to their convenience and numerous health benefits.
Smoothies provide an efficient way to incorporate a wide array of fruits, vegetables, and other nutritious ingredients into your diet.
These blended concoctions are rich in vitamins, minerals, and antioxidants that promote overall well-being and help boost the immune system.
Additionally, smoothies can contribute to proper hydration, especially when made with hydrating ingredients such as watermelon or coconut water.
Smoothie Mistakes #1: Inadequate Nutrient Balance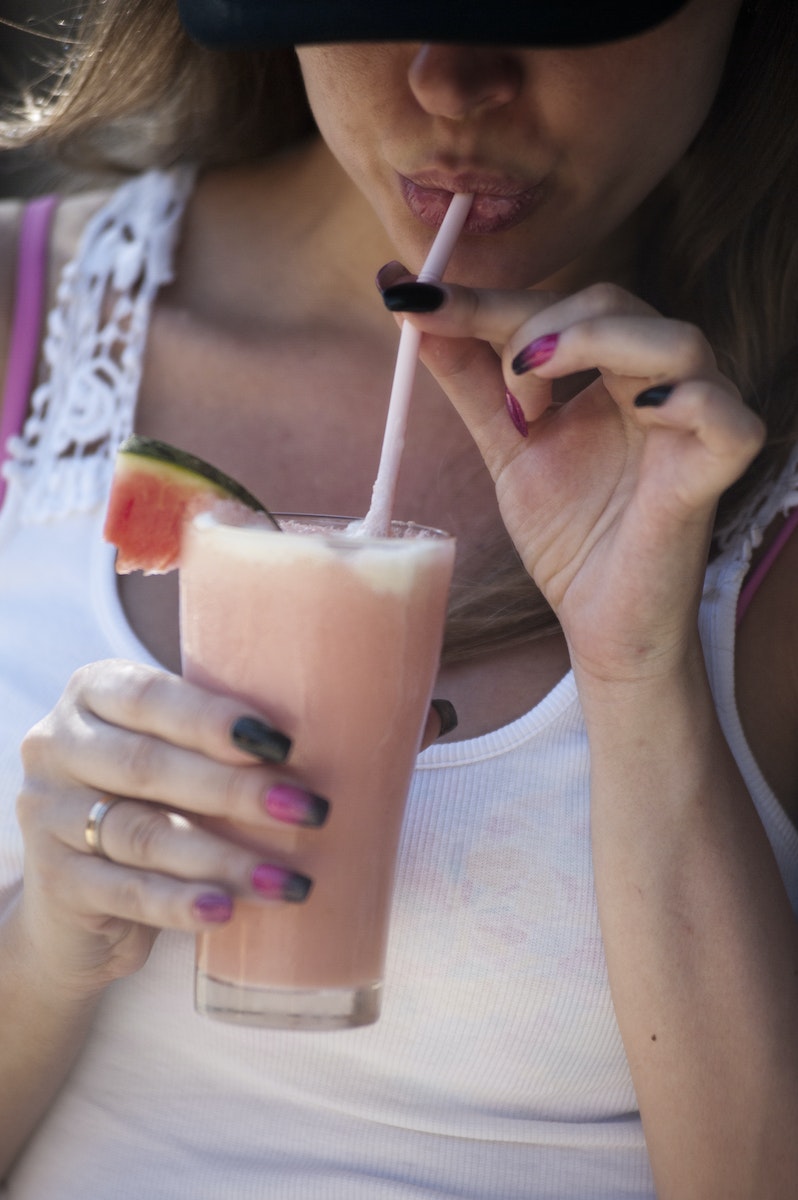 A well-balanced smoothie is essential for optimal health as it provides a wide range of essential nutrients in the right proportions.
It should contain vitamins, minerals, carbohydrates, proteins, and healthy fats. These nutrients have specific roles in maintaining good health and supporting bodily functions.
For instance, vitamins and minerals are important for metabolism and immune function, while carbohydrates provide energy and regulate blood sugar.
Proteins support tissue repair and muscle growth, and healthy fats are necessary for brain health and vitamin absorption.
By ensuring nutrient balance in smoothies, you can prevent deficiencies and promote overall health.
Using an excessive amount of fruit in smoothies can lead to a couple of issues:
Impact on blood sugar levels and weight management goals: Fruits are naturally rich in sugars, including fructose.
Consuming a large amount of fruit in a smoothie can cause a rapid increase in blood sugar levels, leading to a subsequent crash and potential cravings for more sugar.
This can be problematic for individuals with diabetes or those trying to manage their weight.
Lack of essential nutrients from other food groups: While fruits offer valuable vitamins and fiber, relying solely on fruits in a smoothie neglects other essential nutrients found in vegetables, protein, and healthy fats.
A balanced smoothie should incorporate a variety of ingredients from different food groups to ensure a broader nutrient profile.
To create a well-balanced smoothie, consider the following tips:
Incorporating a variety of fruits, vegetables, protein, and healthy fats: Aim to include a mix of fruits and vegetables to diversify the nutrient content.
Add a source of protein like Greek yogurt, protein powder, or nuts/seeds to enhance satiety and support muscle recovery.
Include healthy fats from ingredients like avocado, nut butter, or chia seeds for added nutrition and to help absorb fat-soluble vitamins.
Consider adding supplements like multivitamins, greens powder, or collagen powder to boost the nutrient density of your smoothie.
Superfoods like spirulina, cacao powder, or acai berries can also provide additional antioxidants and phytochemicals.
Smoothie Mistakes #2: Excessive Caloric Intake
Smoothies can easily become high in calories if excessive amounts of ingredients with high caloric density, like sweeteners, high-fat dairy products, fruits, and nuts, are used.
While these ingredients offer valuable nutrients, moderation is key to prevent excessive calorie intake.
Fruits are nutritious but contain natural sugars that can contribute to a high calorie count if consumed excessively.
Using large quantities of nuts, seeds, or high-fat dairy products such as yogurt or milk can significantly increase the calorie content.
Several factors can contribute to excess calories in smoothies:
Large portion sizes: Using oversized cups or adding extra servings can significantly increase the calorie content of a smoothie.
Added sweeteners (e.g., honey, agave syrup): While natural sweeteners can enhance the taste, they add additional calories without offering significant nutritional benefits.
It's important to use them sparingly.
High-calorie toppings and mix-ins: Ingredients like granola, chocolate chips, or sweetened coconut flakes can quickly increase the calorie count of your smoothie.
Be mindful of portion sizes and opt for lower-calorie alternatives when possible.
To reduce caloric intake in your smoothies, try the following tips:
Controlling portion sizes: Use smaller cups or glasses to manage portion sizes and prevent excessive calorie consumption.
Using natural sweeteners in moderation: Instead of relying on added sweeteners, try using naturally sweet ingredients like ripe bananas, dates, or berries. They provide sweetness along with additional nutrients and fiber.
Opting for lower-calorie toppings and mix-ins: Choose toppings and mix-ins that are lower in calories but still offer flavor and texture. Examples include unsweetened coconut flakes, sliced almonds, or a sprinkle of cinnamon.
Smoothie Mistakes #3: Lack of Protein and Satiety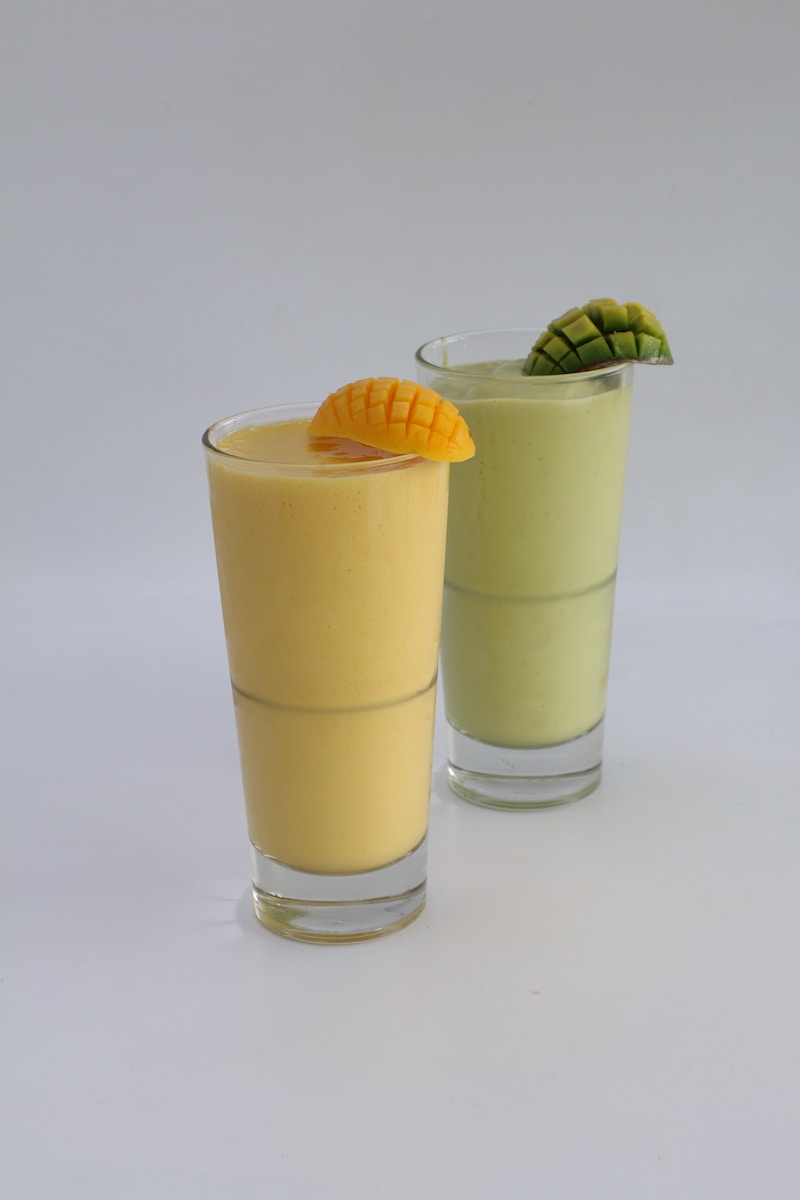 Protein is an essential macronutrient that plays vital roles in the body.
Adding enough protein to your smoothies is crucial for promoting satiety, supporting muscle health, and aiding post-workout recovery.
Protein keeps you full for longer, helping manage hunger and prevent overeating. It also provides the building blocks for muscle growth and repair.
If you exercise regularly, including protein in your smoothies can assist with muscle recovery and adaptation.
Insufficient protein in smoothies can lead to several issues:
Decreased satiety and increased hunger: Protein helps keep you feeling full and satisfied for longer periods.
Without enough protein in your smoothie, you may feel hungry sooner, leading to overeating or snacking on less nutritious options.
Reduced muscle recovery and growth: Protein is essential for muscle repair and growth.
If your smoothie lacks sufficient protein, especially after a workout, it may hinder your body's ability to recover and build muscle effectively.
To ensure you're getting enough protein in your smoothies, consider the following tips:
Adding protein-rich ingredients: Include protein-rich ingredients like Greek yogurt, cottage cheese, silken tofu, or protein powder in your smoothie. These ingredients not only boost the protein content but also add creaminess and flavor.
Including other sources of protein: Consider incorporating nuts, seeds, or nut butter into your smoothie for an added protein boost. These ingredients also provide healthy fats, fiber, and other beneficial nutrients.
Remember to adjust the protein content of your smoothie based on your individual needs and dietary preferences.
Conclusion
In conclusion, it's essential to be aware of the common smoothie mistakes that can sabotage your health and fitness goals.
Excessive sugar content, lack of protein and healthy fats, and overloading on calories are three prevalent errors that many individuals make when preparing their daily smoothie blends.
By making simple adjustments, such as reducing added sugars, including protein and healthy fats, and practicing portion control, you can optimize your smoothie routine and ensure it aligns with your goals.
Remember, a well-balanced and mindful approach to smoothie preparation is key to reaping their benefits and achieving your desired outcomes.
Are you tired of making common smoothie mistakes that might be hindering your health and fitness goals?
Smoothies, while convenient and packed with nutrients, can sometimes lead you astray if not prepared correctly.
But fear not, because just as we've uncovered the pitfalls of smoothie preparation in this blog, the PrimaJust weight loss method is here to help you take charge of your health journey.
By unlocking the secrets of your metabolism, you can achieve all-natural weight loss, shedding 1-3 pounds per week without the need for restrictive diets or grueling exercise routines.
Ready to make a change?
Download our still free report now and discover The Exact Method to Unlock Your Metabolism for All-Natural Weight Loss.
Don't miss out on this opportunity to transform your life – it's time to take the first step toward a healthier, happier you!
[Source]
Free Report
Discover the secret to losing weight effortlessly without dieting or exercising by booking your free Weight Loss Clarity Call.