Cravings are powerful urges that drive us to seek out specific foods or experiences. They can be intense and difficult to resist, often leading to indulgence in unhealthy choices. Understanding the psychology behind cravings is essential for gaining control over our desires and making healthier decisions. In our previous blog we wrote about Social Influences on Eating: Master Weight Management. In this blog post, we will explore the various aspects of the psychology behind cravings and learn how to decode our body's signals for a deeper understanding.
What are Cravings?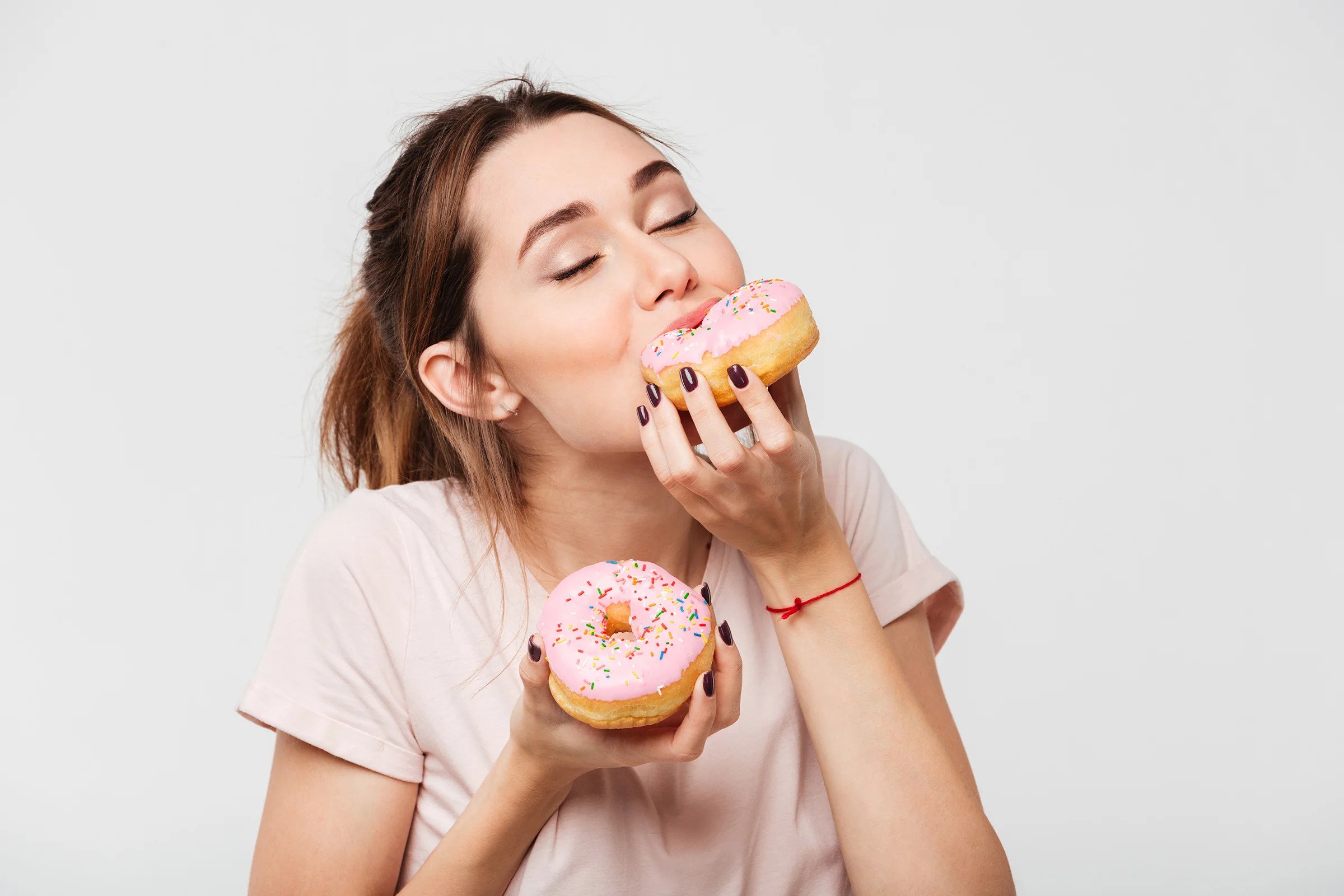 Cravings refer to strong desires for specific foods or experiences, distinguished from normal hunger by their association with intense pleasure and reward.
These cravings can differ among individuals and are influenced by emotions, memories, and cultural factors.
While some cravings may stem from physiological needs, such as lacking certain nutrients, they are not solely determined by physical factors but also by psychological and environmental cues.
Understanding cravings is vital for making informed choices about eating habits.
By unraveling the messages underlying our cravings, we can address their root causes, discover healthier alternatives, and develop a healthier relationship with food, fostering overall well-being.
The Science of Cravings
Neurotransmitters and Cravings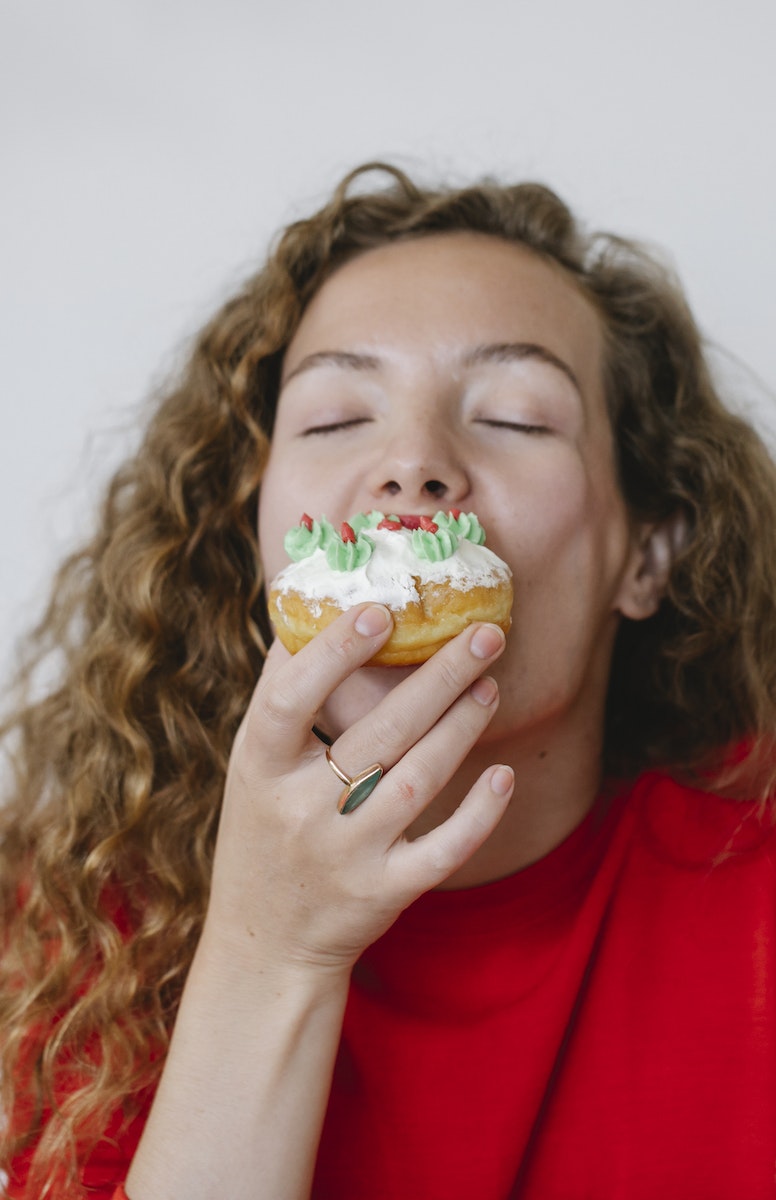 Neurotransmitters, such as dopamine, serotonin, and endorphins, play a crucial role in cravings.
Dopamine, often referred to as the "feel-good" neurotransmitter, is closely linked to the brain's reward system.
It contributes to feelings of pleasure and motivation, making certain foods or experiences highly desirable.
Serotonin, another important neurotransmitter, helps regulate mood and can influence food choices.
Low levels of serotonin have been associated with cravings for carbohydrates, as these foods can temporarily boost serotonin levels.
Endorphins, the body's natural painkillers, provide a sense of pleasure and well-being.
Certain foods, such as chocolate, can stimulate the release of endorphins, leading to cravings.
The Brain's Reward System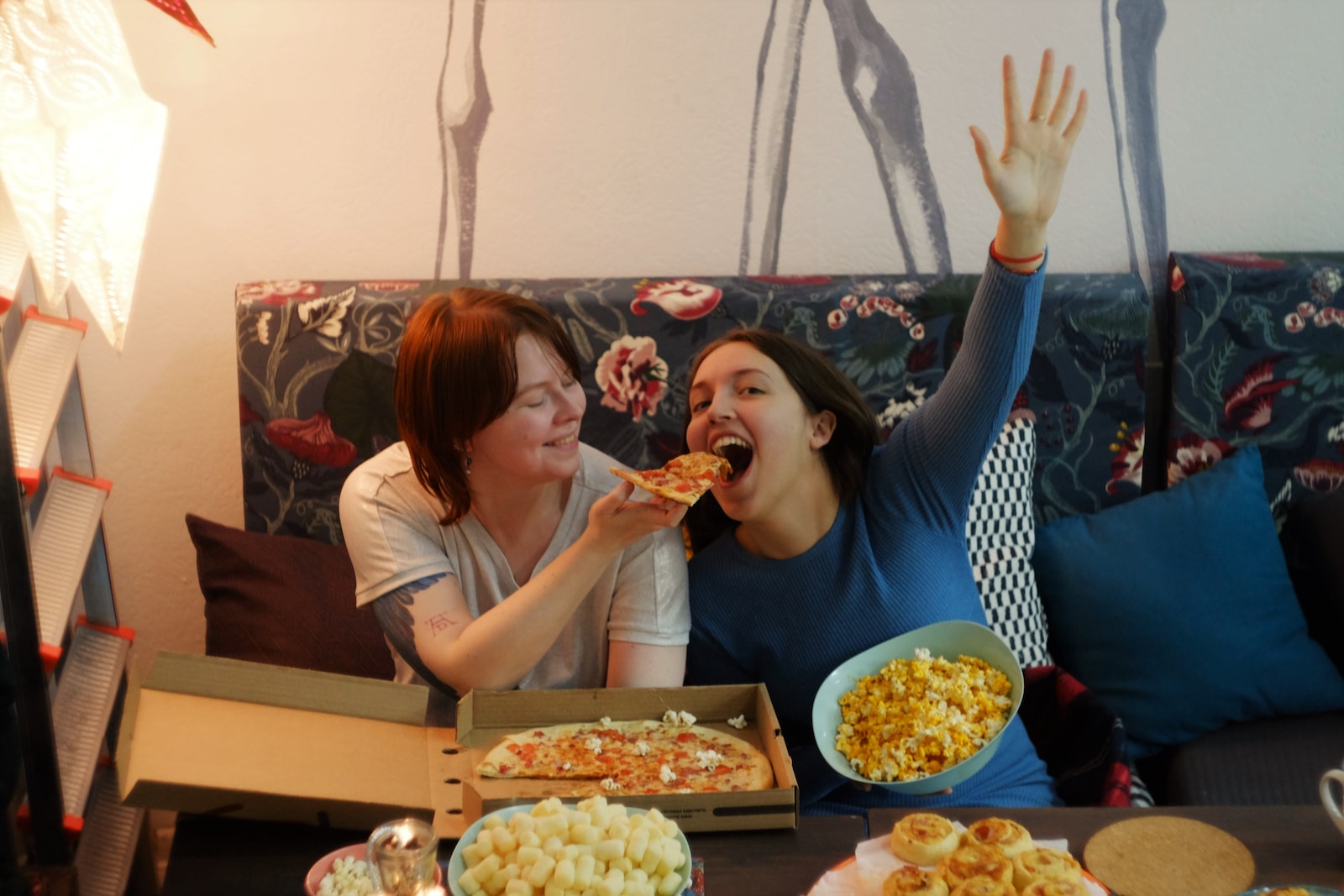 Cravings are intricately connected to the brain's reward system, which evolved to reinforce behaviors necessary for survival, such as eating.
When we experience something pleasurable, the reward system releases dopamine, reinforcing the behavior and making us crave it more.
The nucleus accumbens, a key region in the brain, is responsible for processing rewards and reinforcing cravings.
It creates a feedback loop that drives us to seek out the source of pleasure, whether it is a particular food or a certain experience.
Additionally, repeated behaviors can create neural pathways in the brain, making the cravings more automatic and difficult to resist.
Emotional Triggers and Cravings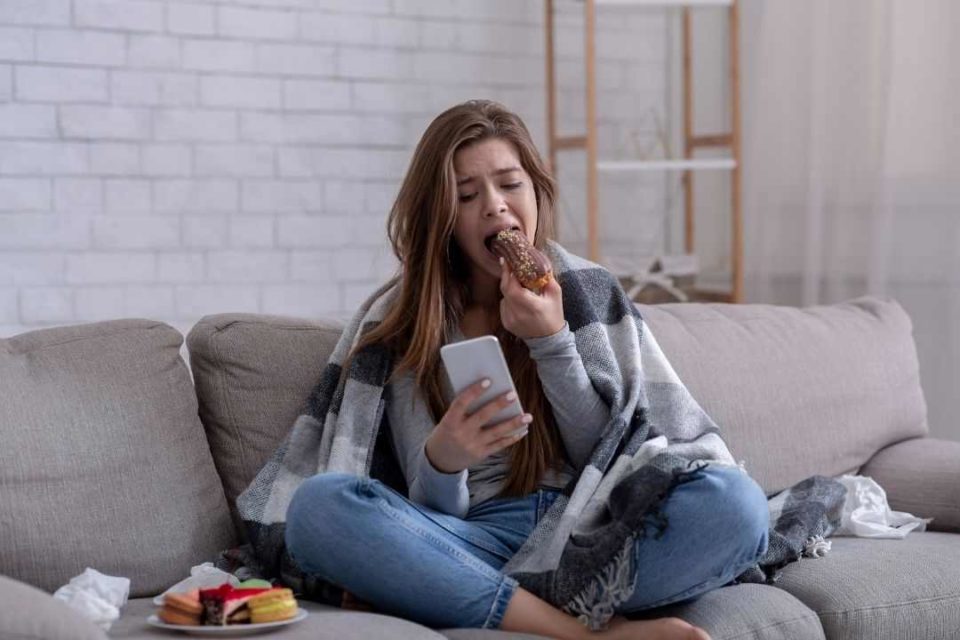 Emotions play a significant role in cravings.
Stress, anxiety, sadness, or boredom can trigger cravings as we seek comfort or distraction from negative emotions.
Emotional eating, a common response to these triggers, involves using food as a coping mechanism.
The temporary relief or distraction provided by indulging in cravings can reinforce the association between certain emotions and specific foods.
The Psychology Behind Cravings
Cultural and Social Influences on Cravings
Our food preferences and cravings are strongly influenced by cultural and social factors.
The foods we grow up with, the customs of our society, and the cultural meanings assigned to different foods shape our cravings.
For example, in some cultures, certain foods may be associated with celebrations or rituals, leading to cravings for those specific foods.
Social bonding and food choices often go hand in hand, as shared meals and experiences create emotional connections.
Additionally, media and marketing play a significant role in shaping our cravings by promoting certain foods as desirable or associating them with positive emotions.
Childhood Experiences and Cravings
Childhood experiences and memories can have a lasting impact on our cravings.
Positive or negative emotional associations with specific foods can influence our desires later in life.
For example, if we received ice cream as a reward or comfort during childhood, we may develop a craving for ice cream as adults when seeking emotional relief.
Understanding these associations can help us address and modify our cravings.
Learned Cravings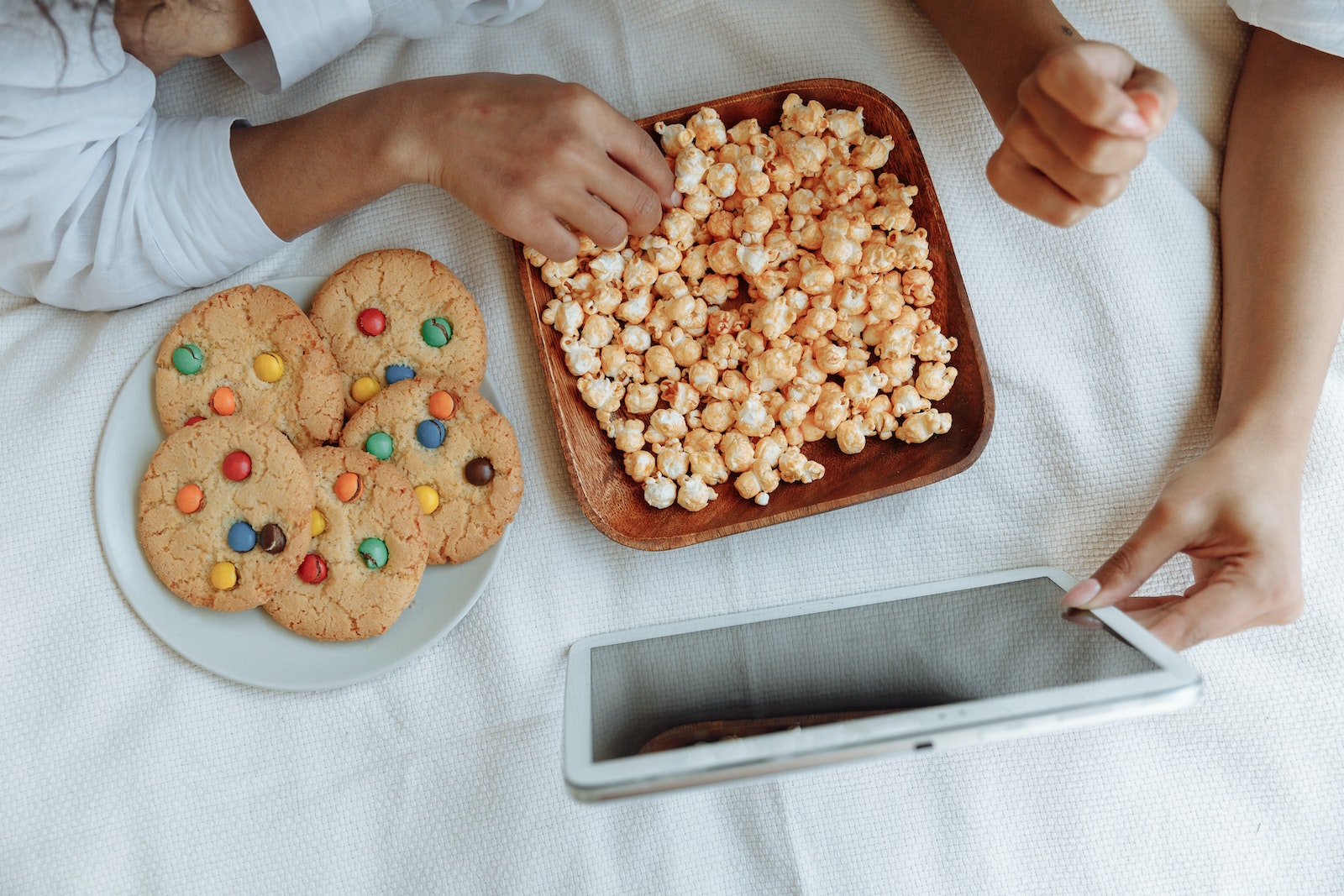 Cravings can be learned through classical conditioning and environmental cues.
Classical conditioning occurs when a neutral stimulus becomes associated with a pleasurable or rewarding experience, leading to a conditioned response.
For example, if we consistently pair the smell of freshly baked cookies with the pleasure of eating them, the smell alone may trigger cravings.
Environmental cues, such as the sight or smell of food, can also trigger cravings.
Breaking learned cravings involves reconditioning our responses to these cues by replacing them with healthier alternatives or engaging in different behaviors.
Psychological Disorders and Cravings
Understanding Binge Eating Disorder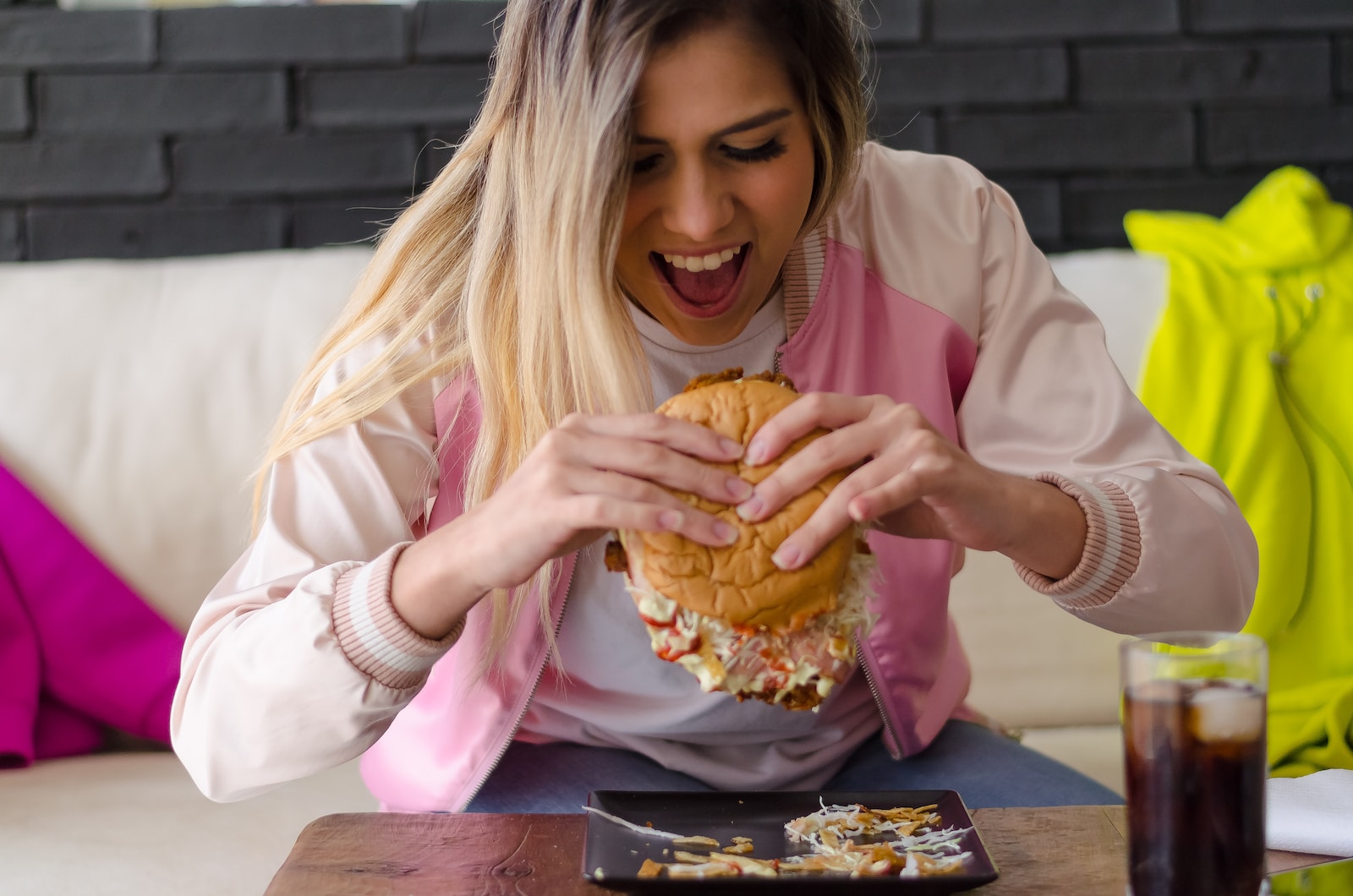 Binge eating disorder is a psychological disorder characterized by recurring episodes of excessive food consumption.
Individuals with this disorder often experience intense cravings and struggle with feelings of guilt and loss of control.
Psychological factors, such as emotional distress, low self-esteem, and body image issues, contribute to binge eating.
Treating binge eating through psychology involves addressing these underlying factors, developing healthier coping mechanisms, and challenging distorted thoughts and beliefs.
The Connection Between Depression and Cravings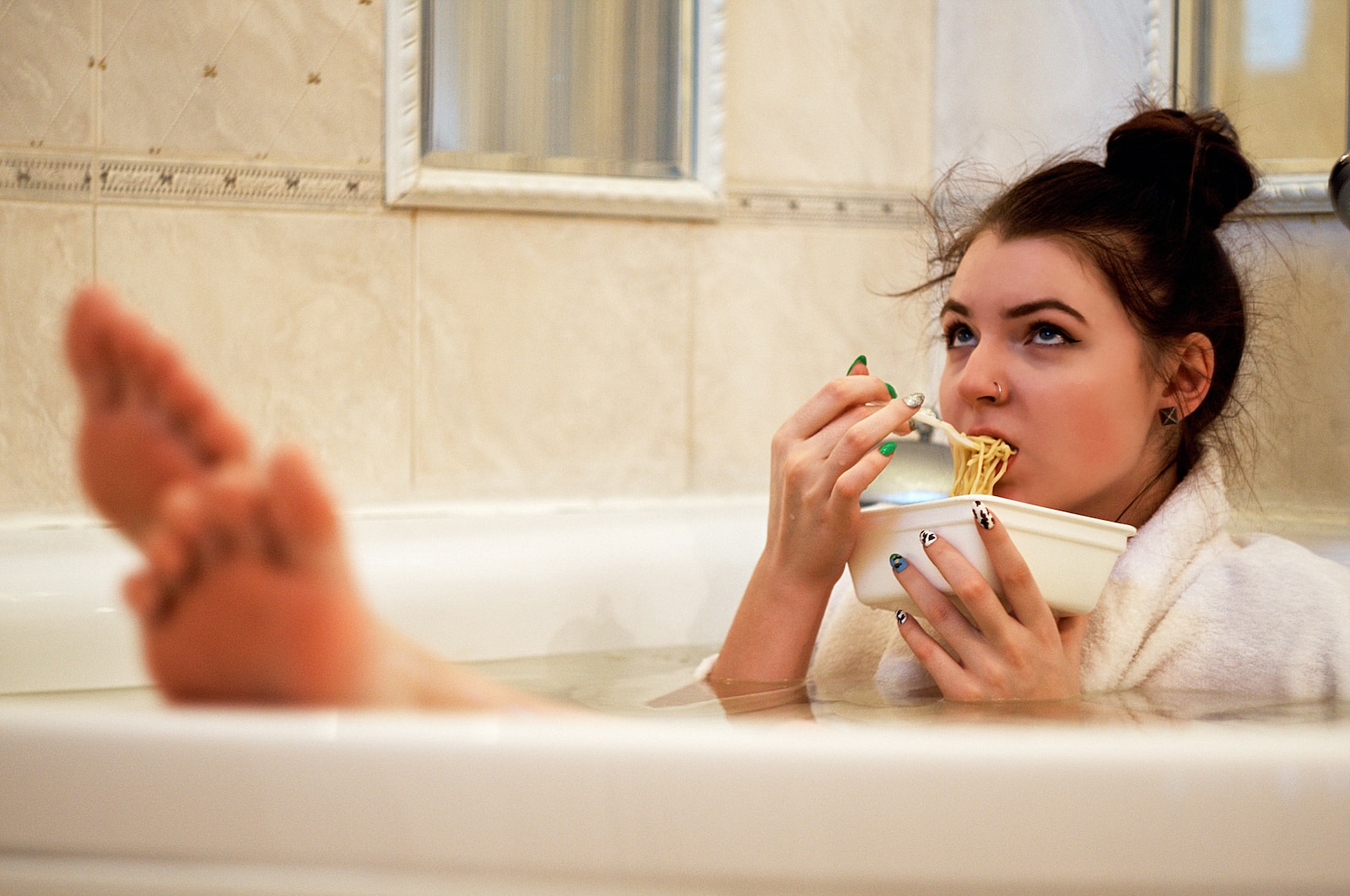 Depression and cravings often coexist.
Emotional eating, driven by feelings of sadness, emptiness, or loneliness, can lead to cravings for comfort foods.
Food temporarily provides pleasure and distraction from negative emotions.
Cognitive-behavioral techniques can be effective in managing cravings associated with depression.
Identifying triggers, challenging negative thoughts, and developing alternative coping strategies can help individuals reduce emotional eating and make healthier choices.
Cravings and Addiction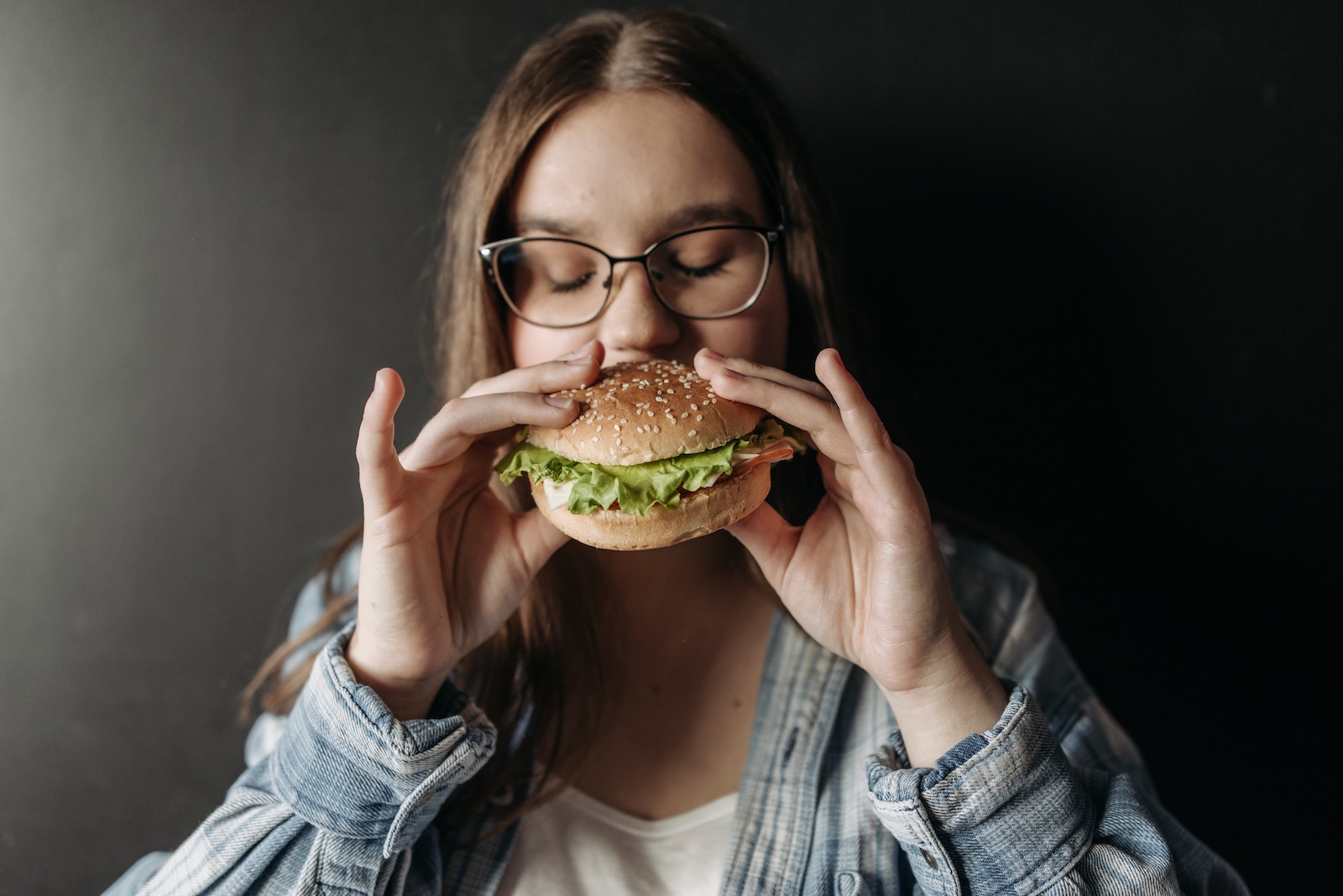 There are similarities between cravings and addictive behaviors.
Both involve an intense desire for something that provides pleasure or relief.
The brain's reward system is activated in both cases, reinforcing the behavior and driving the craving.
Therapy plays a crucial role in addressing addictive cravings, helping individuals develop healthier coping mechanisms and breaking the cycle of addiction.
Strategies for Managing Cravings
Mindful Eating Techniques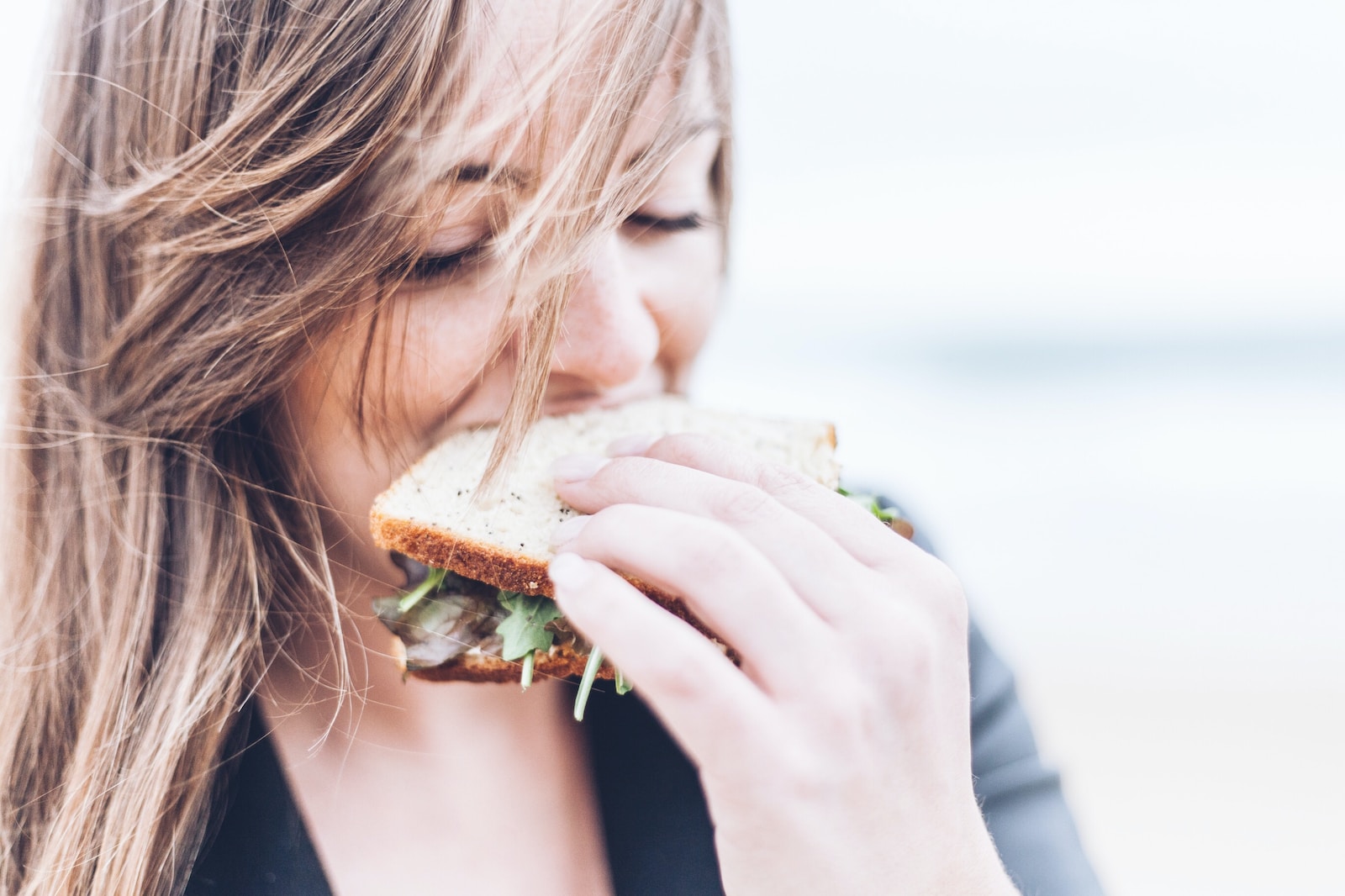 Practicing mindfulness during meals can help us become more aware of our cravings and make conscious choices.
Identifying true hunger versus cravings is essential for satisfying our body's needs without overindulging.
Mindful eating can also serve as a tool for emotional regulation, reducing the reliance on food for comfort.
Cognitive Behavioral Strategies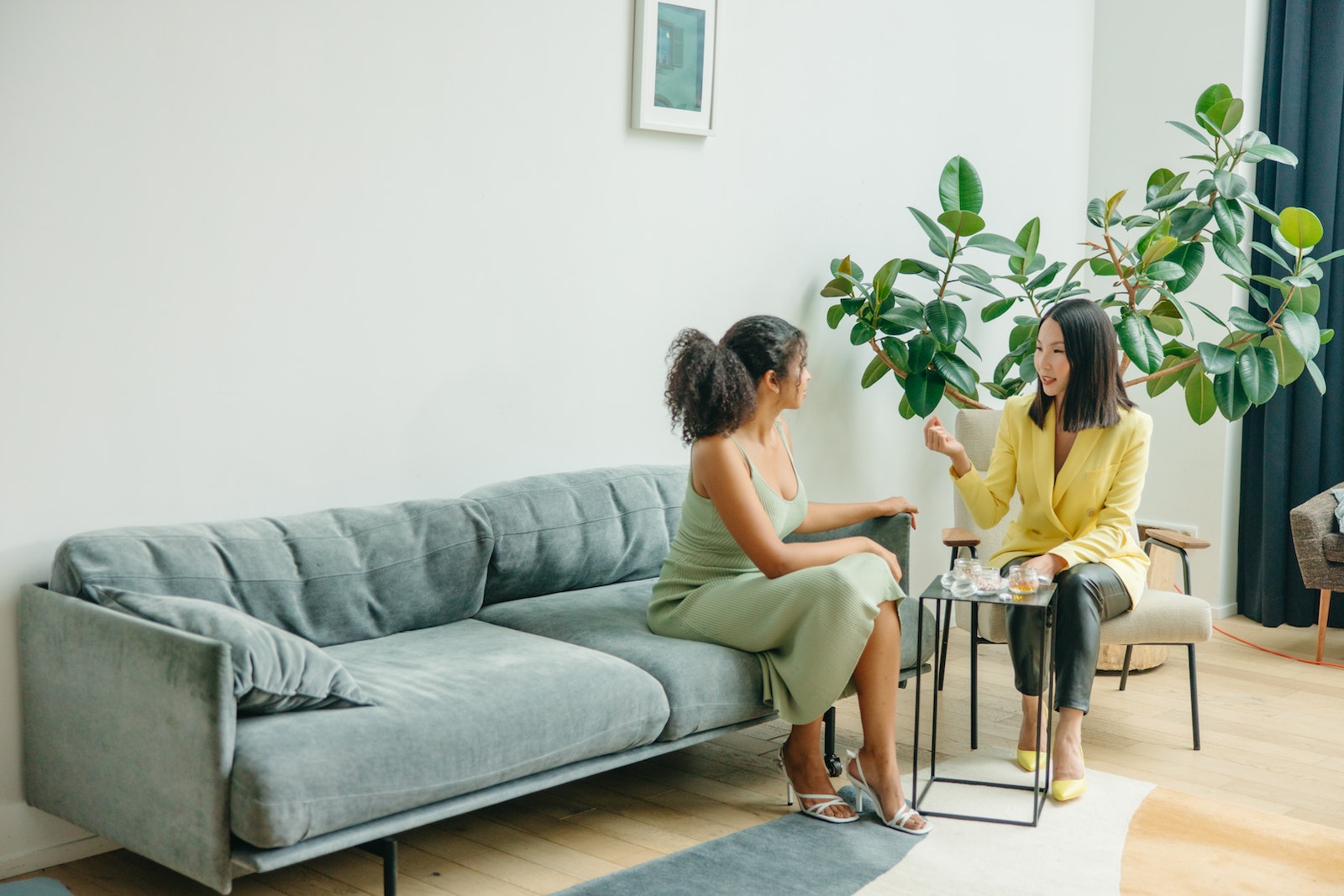 Cognitive reframing involves challenging and changing the thoughts that drive our cravings.
By replacing negative or irrational thoughts with positive ones, we can reshape our relationship with cravings.
Positive self-talk during craving situations can provide encouragement and motivation.
Behavioral replacement techniques involve finding alternative activities to distract from cravings.
Building Healthy Habits
Developing healthy habits can significantly impact cravings.
Habit-forming techniques, such as setting specific goals and creating a routine, can help reduce impulsive cravings.
Incorporating balanced nutrition into our daily lives ensures that our body's nutritional needs are met, reducing cravings for specific nutrients.
Regular exercise also plays a vital role in managing cravings by improving mood and reducing stress.
Conclusion
In conclusion, understanding the psychology behind cravings is essential for gaining control over our desires and making healthier choices.
By exploring the science of cravings, the psychology behind food preferences, and strategies for managing cravings, we can develop a deeper understanding of our body's signals.
Empowering ourselves with knowledge and seeking professional help when needed allows us to tackle persistent cravings effectively.
By embracing a healthier relationship with food and cravings, we can live a balanced and fulfilling life.
Are you intrigued by the intricate world of cravings and their psychological underpinnings?
Understanding these powerful urges can be the first step towards a healthier relationship with food and a more balanced life.
But what if I told you there's a method to take your journey to the next level?
Introducing the PrimaJust weight loss method, a revolutionary approach that unlocks your metabolism for all-natural weight loss, allowing you to shed 1-3 pounds per week without the need for strict diets or exercise.
It's time to take charge of your cravings and embark on a path to a healthier you.
Don't miss out—download our still free report today and discover The Exact Method to Unlock Your Metabolism for All-Natural Weight Loss.
Say goodbye to unhealthy cravings and hello to a healthier, happier you. Your journey to a better you starts now!
[Source]
Free Report
Discover the secret to losing weight effortlessly without dieting or exercising by booking your free Weight Loss Clarity Call.