In the quest for weight loss, healthy snacks play a crucial role. They not only keep hunger at bay but also provide essential nutrients to fuel your body. If you're looking to shed those extra pounds, incorporating nutritious snacks into your diet can be a game-changer. In our previous blog we wrote about Mental Health and Weight: The Key to Holistic Well-being. In this blog post we will present 10 delectable and wholesome healthy snacks for weight loss that will support your weight loss journey. From energizing fruit-based options to satisfying protein-packed treats, these snacks will not only satisfy your cravings but also help you achieve your health goals.
Understanding Weight Loss and Nutrition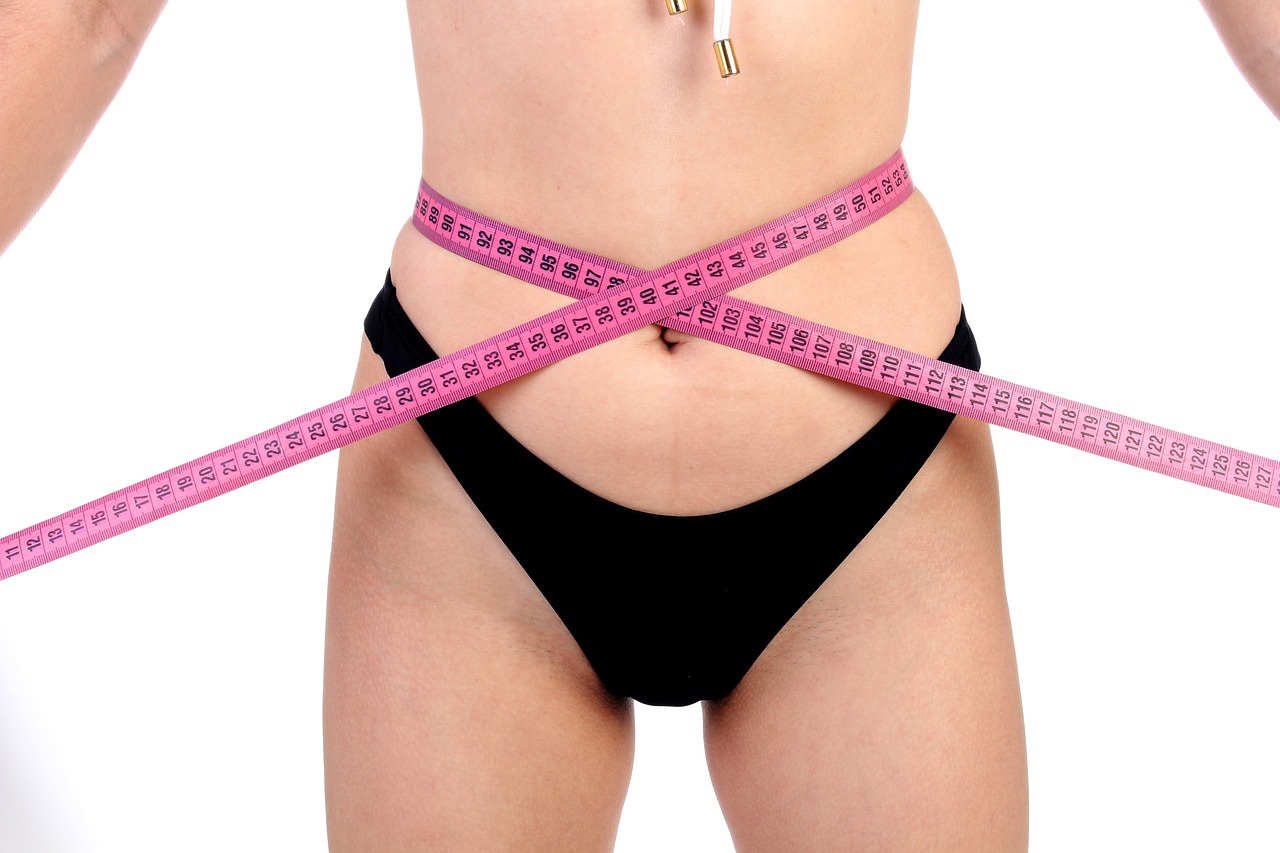 Before diving into the world of healthy snacks, it's essential to understand the basics of weight loss.
Weight loss occurs when you create a caloric deficit by consuming fewer calories than your body needs.
However, it's equally important to focus on balanced nutrition to ensure your body receives the necessary vitamins, minerals, and macronutrients for optimal health.
Choosing the right snacks for weight loss involves making informed choices.
Opt for nutrient-dense snacks that provide a wealth of essential nutrients while keeping calories in check.
Additionally, aim to incorporate a variety of food groups, including fruits, vegetables, whole grains, lean proteins, and healthy fats, to ensure a well-rounded and satisfying snack selection.
Healthy Snacks for Weight Loss
1. Greek Yogurt Parfait
A Greek yogurt parfait can be made by layering Greek yogurt, fresh berries or sliced fruits, and granola or nuts in a glass or bowl.
Add honey or maple syrup for sweetness.
This snack is beneficial for weight loss and nutrition as Greek yogurt is high in protein, promoting satiety and reducing cravings.
Fresh fruits are low in calories but rich in vitamins, minerals, and fiber. Granola or nuts offer crunch, healthy fats, and extra protein.
Overall, it's a balanced option with a good combination of nutrients that keep you satisfied and energized.
2. Veggie Sticks with Hummus
Crunchy and colorful, veggie sticks with hummus make a delightful snack.
Carrot sticks, cucumber slices, bell pepper strips, celery sticks, and cherry tomatoes are delicious and nutritious raw vegetables.
Pairing them with hummus as a dip offers numerous benefits. Hummus, made from fiber and protein-rich chickpeas, promotes satiety.
Its inclusion of healthy fats from olive oil or tahini contributes to a feeling of fullness.
Moreover, hummus enhances the flavor of the veggies, making them more enjoyable, while also providing essential nutrients like iron, vitamin C, and vitamin B6.
3. Homemade Trail Mix
To ensure effective weight loss, it's crucial to exercise portion control when consuming calorie-dense trail mix consisting of almonds, walnuts, pumpkin seeds, sunflower seeds, dried cranberries, dried apricots, and raisins.
Convenient snacking can be achieved by measuring out single servings and storing them in small bags or containers.
Opt for unsalted nuts and dried fruits without added sugars. Additionally, it's important to be mindful of the calorie content of dried fruits and consume them in moderation.
4. Apple Slices with Almond Butter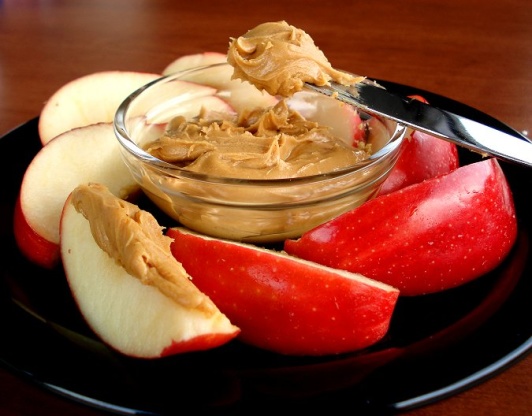 Apples are a fiber-rich and hydrating fruit that induces satiety. They are low in calories and packed with vitamins and antioxidants.
Almond butter, derived from almonds, is a nourishing spread that offers beneficial fats and protein. It enhances the flavor and smoothness of apple slices.
By adding cinnamon, the sweetness is heightened without any additional calories or sugar.
Cinnamon has been proven to regulate blood sugar levels and boost insulin sensitivity.
5. Avocado Toast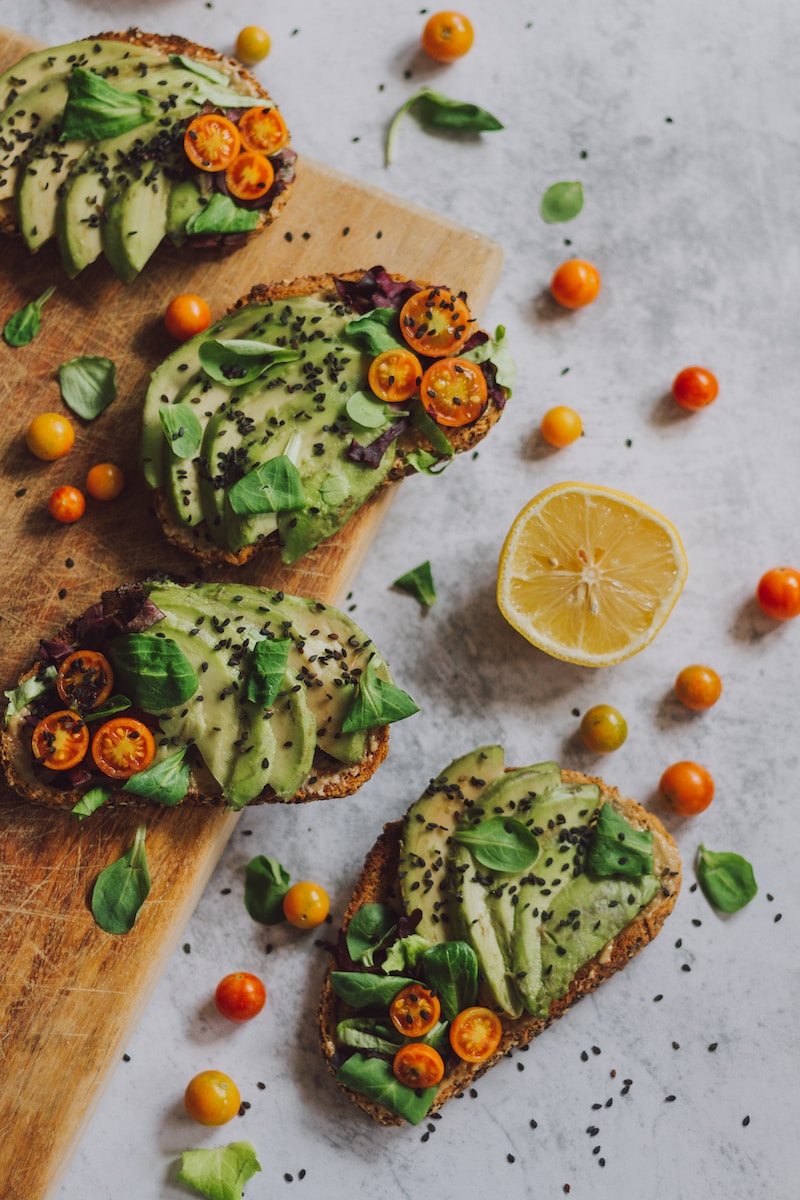 To enhance the nutritional value of your avocado toast, opt for whole grain bread, which provides extra fiber and nutrients.
Choose ripe avocados that are slightly soft but not overly mushy.
For added crunch and freshness, consider topping your avocado toast with sliced tomatoes, cucumbers, or radishes.
Enhance the flavor with a sprinkle of salt, pepper, and a squeeze of lemon or lime juice.
If you desire more protein and taste, you can also add poached eggs, feta cheese, or smoked salmon to your avocado toast.
These healthy toppings and variations create a delicious and nutritious meal option.
6. Protein Smoothie
To boost your protein intake, choose a high-quality protein powder like whey, soy, or pea protein.
Combine the powder with a liquid base such as almond milk, coconut water, or Greek yogurt.
Enhance the flavor and nutritional value by adding fruits like bananas, berries, or mangoes.
For extra fiber and vitamins, consider incorporating leafy greens like spinach or kale.
By including fruits and vegetables in your smoothies, you can increase your nutrient intake.
Smoothies provide essential vitamins, minerals, and antioxidants while helping you stay full between meals.
Remember to watch your portion sizes and be cautious of added sugars from fruits or sweetened protein powders.
7. Hard-Boiled Eggs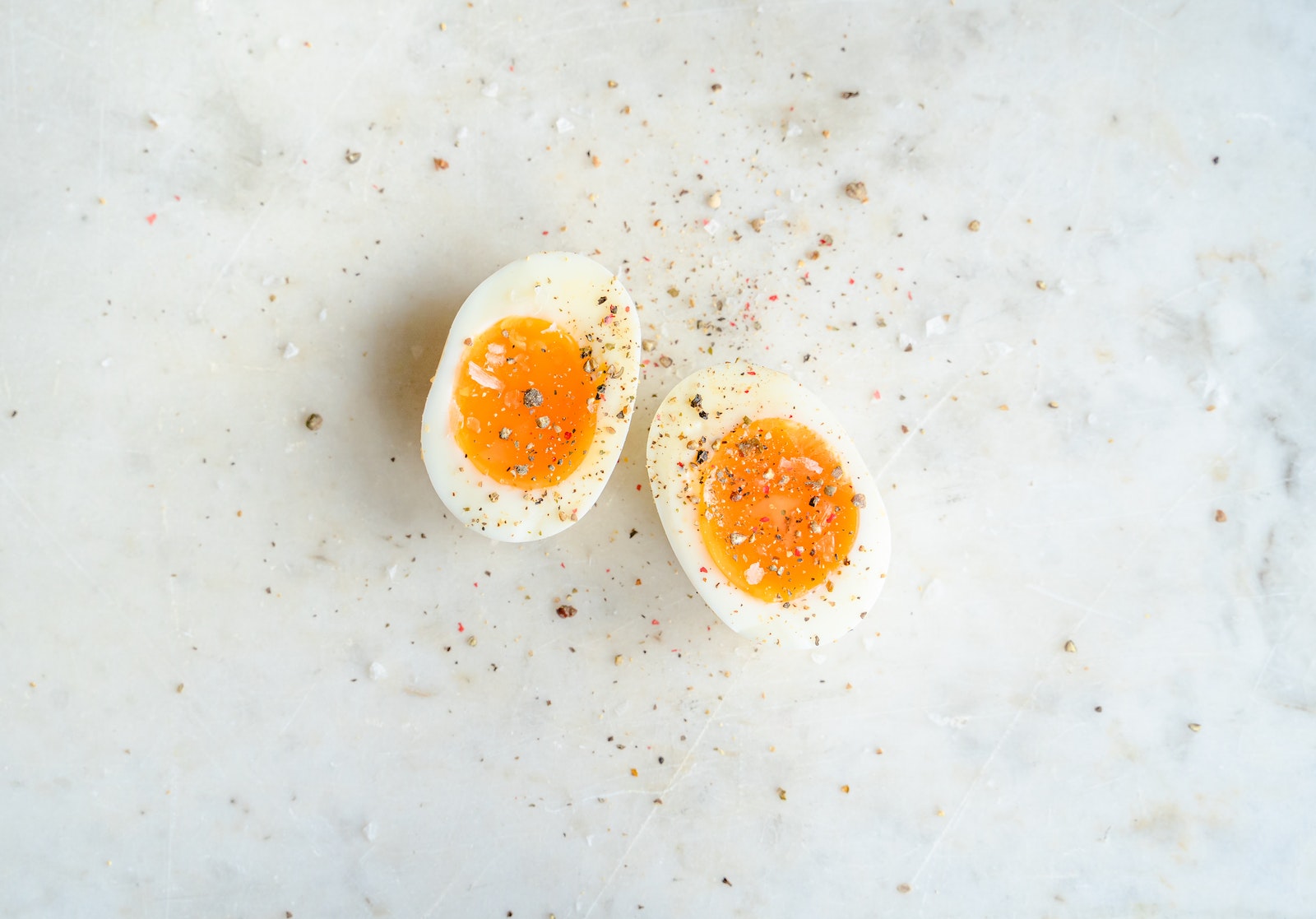 Hard-boiled eggs are a convenient and protein-packed snack option.
Prepare a batch ahead of time and season them with a pinch of salt, pepper, or paprika for added flavor.
Eggs are not only rich in high-quality protein but also contain essential vitamins and minerals that support weight loss.
8. Baked Kale Chips
Swap out traditional potato chips for baked kale chips.
Toss fresh kale leaves in olive oil, sprinkle with your favorite seasonings, and bake until crispy.
Kale chips are low in calories and packed with nutrients such as vitamins A, C, and K.
Indulge in this guilt-free snack that satisfies your cravings for something crunchy.
9. Cottage Cheese with Berries
Combine creamy cottage cheese with antioxidant-rich berries for a delightful and protein-packed snack.
Cottage cheese is a great source of protein and calcium, while berries provide a burst of flavor and essential vitamins.
Enjoy this snack to keep hunger at bay while nourishing your body.
10. Dark Chocolate and Nuts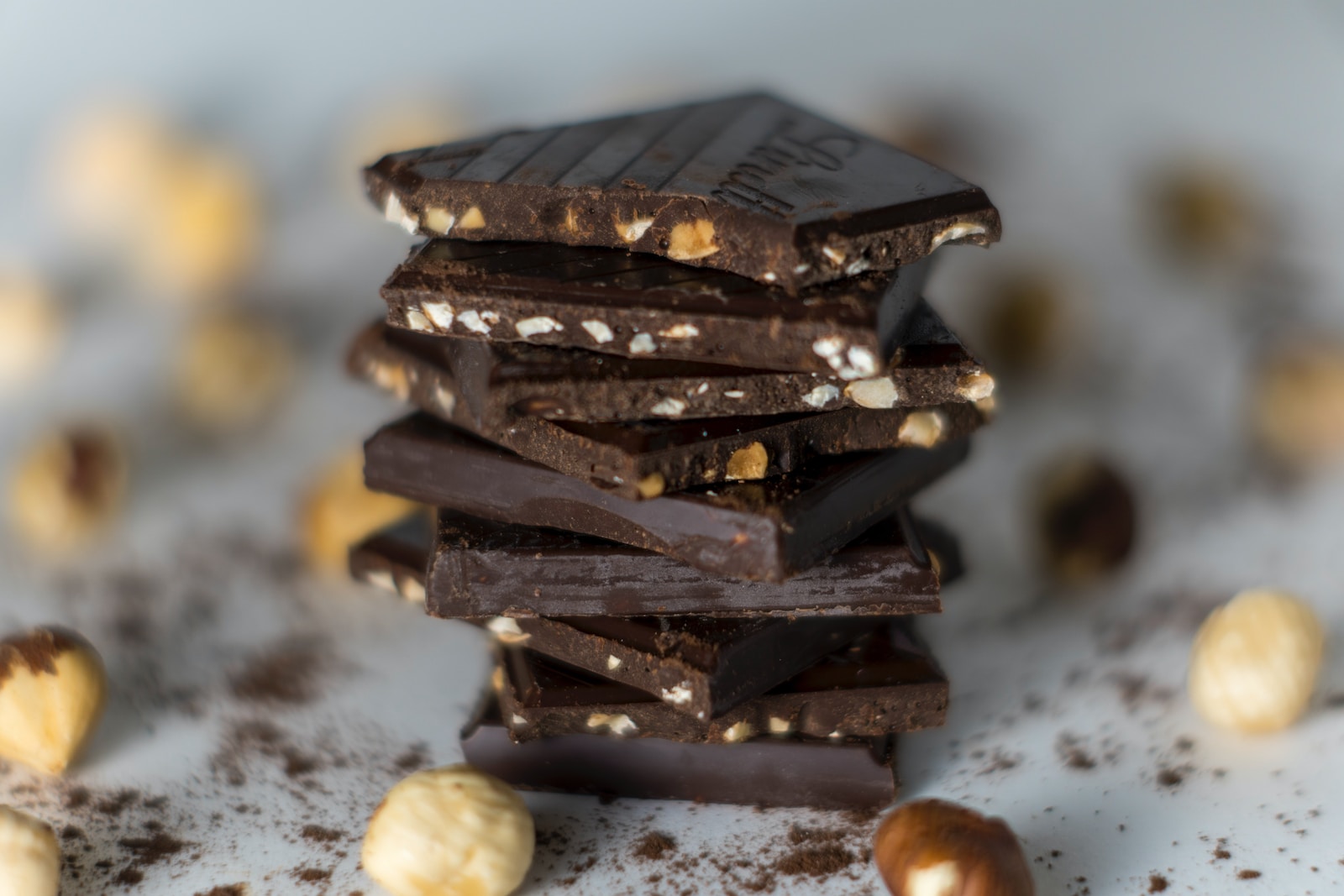 Indulge in the richness of high-quality dark chocolate paired with a handful of nuts.
Dark chocolate contains antioxidants and may help reduce cravings for sweets.
Nuts provide healthy fats and protein, making this snack both satisfying and beneficial for weight loss when enjoyed in moderation.
Conclusion
Incorporating healthy snacks for weight loss into your daily routine can have a profound impact on your journey to a healthier you.
By making mindful choices and enjoying these delicious and nutritious snacks, you can satisfy your cravings while nourishing your body with essential nutrients. Remember, balance and portion control are key.
Take the first step towards your weight loss goals by embracing these tasty snacks and relishing in their benefits.
Healthy snacks for weight loss are not only a means to shed pounds but also an enjoyable way to boost your overall well-being.
Are you ready to take the first step towards your weight loss goals and boost your overall well-being?
In the quest for weight loss, choosing the right snacks is crucial, and our blog has presented you with ten delectable and wholesome options.
But now, let's bridge the gap between healthy snacks and a revolutionary weight loss method.
We have an exciting solution if you're tired of traditional diets and strenuous exercise routines.
Allow us to introduce you to the PrimaJust weight loss method.—a proven approach that unlocks your metabolism for all-natural weight loss.
You can automatically lose 1-3 pounds per week without dieting or exercising.
The secret lies in understanding your body's metabolic rhythms and optimizing them to work in your favor. Ready to learn more?
Download our still-free report to discover The Exact Method to Unlock Your Metabolism for All-Natural Weight Loss and embark on a journey to a healthier, slimmer you.
Don't miss this opportunity to transform your life; take action now!
[Source]
Free Report
Want to dive deeper into effortless weight loss? Click here to book your free Weight Loss Clarity Call today.