Weight loss surgery has become a popular option for individuals struggling with obesity. Many people see it as a potential shortcut to achieving their desired weight and improving their overall health. However, behind the facade of these surgeries lies a dark truth—the prevalence of weight loss surgery scams. In our previous blog we wrote about Misleading Food Label Dilemma: Debunking Fat-Free Folly. In this blog post, we will delve into the deceptive practices used by scammers in the weight loss surgery industry and the consequences of falling for these scams.
Understanding Weight Loss Surgery
Weight loss surgery, also known as bariatric surgery, encompasses various procedures designed to help individuals lose weight by altering their digestive system.
Common types of weight loss surgeries include gastric bypass, gastric sleeve, and gastric banding.
These procedures aim to restrict food intake, reduce the absorption of nutrients, or both.
While weight loss surgeries can be effective for certain individuals, they come with risks and require significant lifestyle changes.
The Rise of Weight Loss Surgery Scams
Weight loss surgery scams have been on the rise due to the increasing demand for quick and effortless weight loss solutions.
Scammers prey on vulnerable individuals who are desperate to shed excess weight and may be willing to try anything.
These scammers employ various tactics to deceive their victims.
One common tactic used by weight loss surgery scammers is making false promises of quick and effortless weight loss.
They exploit the desires and vulnerabilities of individuals by offering unrealistic expectations.
They claim that their procedures will magically melt away the pounds without the need for dieting or exercise.
However, the truth is that sustainable weight loss requires a combination of healthy habits and lifestyle changes.
Manipulative marketing strategies are another tool employed by scammers.
They create persuasive advertisements that appeal to people's emotions and insecurities.
These ads often showcase before-and-after photos that may be digitally altered or even completely fabricated.
By using misleading visuals and persuasive language, scammers manipulate individuals into believing that their surgery is the ultimate shortcut to a slimmer body.
Additionally, weight loss surgery scammers often rely on celebrity endorsements and testimonials to gain credibility and lure potential victims. Seeing a well-known figure endorsing a particular surgery can create a false sense of trust.
However, it's crucial to remember that celebrities may have access to resources and support that the average person does not.
The impact of social media cannot be overlooked when discussing the promotion of weight loss surgery scams.
Platforms like Instagram and Facebook have become breeding grounds for scammers who exploit individuals' insecurities and offer them false hope.
Influencers may promote weight loss surgeries without proper disclosure or understanding of the risks involved, further perpetuating the deception.
Identifying Red Flags: How to Spot a Weight Loss Surgery Scam
Recognizing the red flags associated with weight loss surgery scams is essential to protect yourself from falling victim.
Here are some indicators to watch out for:
Unrealistic claims and guarantees: If a weight loss surgery promises extraordinary results within an unrealistic timeframe, it is likely a scam. Sustainable weight loss requires time, effort, and a comprehensive approach.
Lack of transparency and disclosure: Legitimate weight loss surgery providers should be transparent about the procedure, risks, and potential outcomes. If key information is withheld or not adequately explained, it is a cause for concern.
High-pressure sales tactics and hidden costs: Scammers often employ aggressive sales tactics to push individuals into making hasty decisions. They may also hide additional costs, such as post-surgery medications or follow-up consultations, to make their offer seem more attractive.
Fake before-and-after photos and testimonials: Be cautious of weight loss surgery providers who showcase before-and-after pictures or testimonials that appear too good to be true. Look for inconsistencies or signs of digital manipulation.
Absence of professional accreditation and certifications: Reputable weight loss surgery providers should have appropriate accreditations and certifications from recognized medical bodies. Verify their credentials before considering any procedure.
The Consequences of Falling for a Weight Loss Surgery Scam
Falling for a weight loss surgery scam can have severe consequences.
Firstly, there are physical risks and complications associated with undergoing surgery performed by unqualified or inexperienced individuals.
These risks include infection, internal bleeding, malnutrition, and even death.
Additionally, the financial loss resulting from a scam can be substantial, leaving individuals with wasted investments and a sense of betrayal.
The emotional and psychological impact of falling for a weight loss surgery scam should not be underestimated.
Individuals may experience feelings of disappointment, shame, and decreased self-esteem.
Furthermore, the damage to their overall health and well-being may be significant, both physically and mentally.
Legal Actions Against Weight Loss Surgery Scammers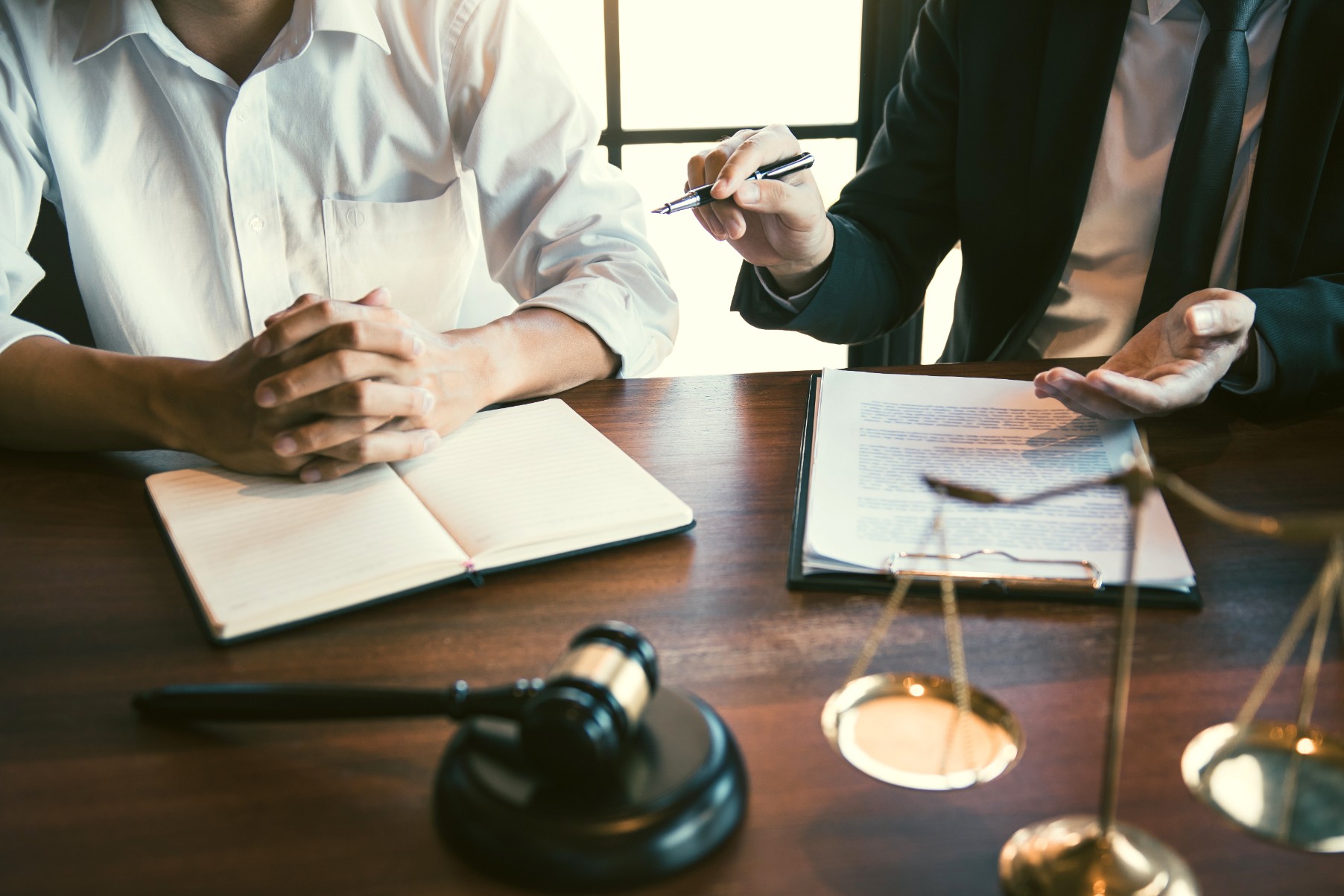 Fortunately, legal actions are being taken against weight loss surgery scammers.
Regulatory bodies and authorities are actively working to protect consumers and shut down fraudulent practices.
Notable legal cases have led to penalties, fines, and even imprisonment for those involved in weight loss surgery scams.
It is crucial to report scams and seek justice to prevent others from falling into the same trap.
Promoting Genuine Weight Loss Solutions
Instead of resorting to weight loss surgery scams, it is essential to promote genuine and sustainable weight loss solutions.
Taking a holistic approach to weight loss involves embracing healthy habits and making lifestyle changes.
This includes adopting a balanced and nutritious diet, engaging in regular physical activity, managing stress, and getting adequate sleep.
Consulting with qualified healthcare professionals, such as registered dietitians or nutritionists, can provide valuable guidance and support.
Furthermore, alternative options to weight loss surgery exist.
Non-surgical weight loss programs, such as medically supervised diets or behavioral therapy, can be effective for many individuals. These programs prioritize long-term success and overall well-being.
Conclusion
Weight loss surgery scams are a dark reality in the quest for quick and effortless weight loss.
By understanding the tactics used by scammers and identifying the red flags, individuals can protect themselves from falling victim to these deceptive practices.
It is crucial to seek legitimate and safe weight loss solutions that prioritize long-term health and well-being.
Remember, there are no shortcuts to sustainable weight loss—personal responsibility, self-care, and informed decision-making are key.
Stay informed, be vigilant, and choose genuine paths to a healthier lifestyle.
Are you tired of the deceptive practices and false promises in the weight loss industry?
It's clear that weight loss surgery scams prey on vulnerability and desperation, offering quick fixes that often lead to disappointment and even physical harm.
But here's the bridge to a better solution: the PrimaJust weight loss method.
Instead of falling for these scams, you can download our still free report and discover The Exact Method to Unlock Your Metabolism for All-Natural Weight Loss.
This method enables you to shed 1-3 pounds per week automatically, with no need for extreme diets or strenuous exercise.
Don't be fooled by shortcuts that lead to dead ends; choose the path to genuine, sustainable weight loss.
Download our report now and take the first step towards a healthier, happier you.
Your journey to lasting wellness begins here.
[Source]
Free Report
Ready to start your weight loss journey without the hassle? Schedule your free Weight Loss Clarity Call today.