Gastric sleeve surgery has gained immense popularity in recent years as an effective weight-loss solution for those struggling with obesity. This surgical procedure involves reducing the stomach size to restrict food intake and promote weight loss. While many individuals have experienced successful outcomes and improved health through gastric sleeve surgery, there are instances where unforeseen complications have led to unimaginable pain and suffering. In our previous blog, we discussed Risks of Ozempic: 7 Reasons It's Dangerous for Weight Loss. In this blog post, we will delve into three harrowing accounts of gastric sleeve horror stories that highlight the potential risks and challenges associated with the procedure.
Understanding Gastric Sleeve Surgery
Before exploring the horror stories, it is crucial to understand the basics of gastric sleeve surgery.
This surgical procedure involves the removal of a large portion of the stomach, leaving behind a sleeve-like structure.
The reduced stomach size restricts food intake, resulting in weight loss over time.
Gastric sleeve surgery is known to provide numerous benefits, including significant weight loss, improved metabolic health, and increased quality of life.
However, as with any surgical procedure, there are potential risks involved, such as infection, bleeding, gastric leaks, and digestive complications.
It is essential to weigh these risks against the potential benefits before deciding to undergo gastric sleeve surgery.
Gastric Sleeve Horror Stories: Unveiling the Painful Experiences
"From Hope to Despair: John's Gastric Sleeve Nightmare"
John's decision to undergo gastric sleeve surgery stemmed from his desire to reclaim his health and transform his life.
Initially, John experienced positive outcomes, witnessing gradual weight loss and improved well-being.
However, his hopes were shattered when he encountered unforeseen complications.
Severe pain, frequent vomiting, and difficulty in consuming even small amounts of food plagued his daily life.
These complications took a toll on his physical and emotional well-being, leaving him feeling helpless and depressed.
John's journey emphasizes the importance of thorough research, realistic expectations, and comprehensive pre-surgery evaluations to mitigate the risk of such harrowing experiences.
"A Roller Coaster of Pain: Sarah's Gastric Sleeve Nightmare"
Sarah's decision to undergo gastric sleeve surgery was driven by her desire for a healthier life and improved self-confidence.
Unfortunately, her experience turned into a painful roller coaster ride due to unexpected complications.
She faced episodes of severe pain, digestive issues, and nutritional deficiencies, requiring multiple medical interventions and treatments.
The emotional toll was equally devastating as Sarah struggled to cope with the physical pain and the challenges of adapting to a new lifestyle.
Sarah's story emphasizes the need for strong support systems, close monitoring, and proactive management of potential complications to ensure a smoother recovery.
"When Dreams Turned into Nightmares: Mark's Gastric Sleeve Experience"
Mark's journey began with success as he witnessed significant weight loss and regained control over his health.
However, his dreams quickly turned into nightmares when he encountered severe complications.
Mark faced multiple hospital visits, misdiagnoses, and a lack of adequate medical support.
The impact on his personal and professional life was profound, leaving him physically and emotionally drained.
Mark's story highlights the importance of seeking experienced healthcare professionals, thorough post-surgery follow-ups, and open communication to address any concerns promptly.
Common Themes and Causes of Gastric Sleeve Horror Stories
Inadequate pre-operative screening and evaluation: One common theme in gastric sleeve horror stories is the lack of thorough pre-operative screening and evaluation.
This can result in patients undergoing the procedure without fully understanding the potential risks, complications, and long-term implications.
Proper screening is essential to identify any underlying health issues that may increase the risks associated with the surgery.
Surgical errors and complications during the procedure: Some horror stories stem from surgical errors and complications that occur during the gastric sleeve procedure.
These can include issues such as improper surgical technique, organ perforation, excessive bleeding, or infections.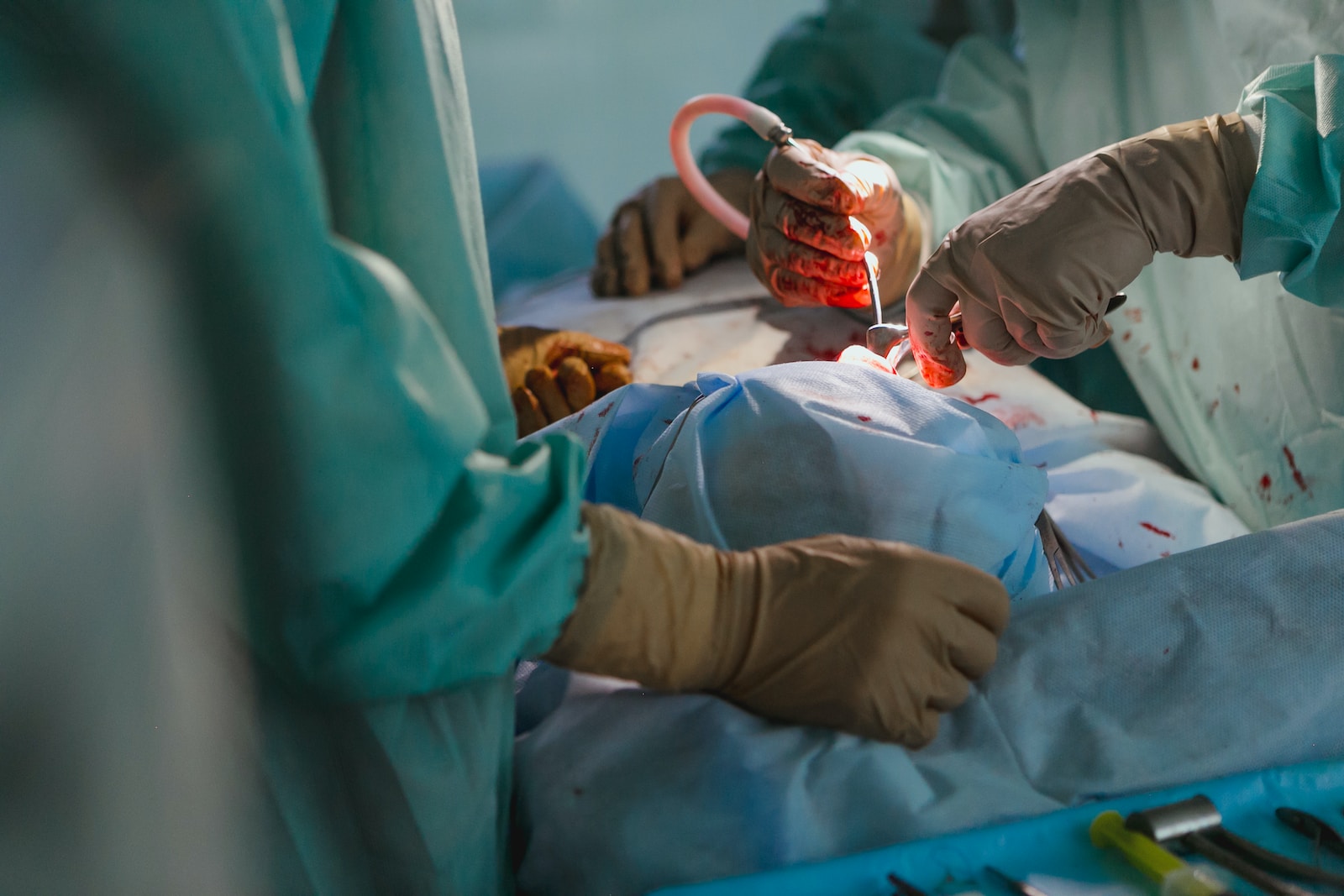 Surgeons must have the necessary skills and experience to perform the surgery safely.
Post-operative care and management shortcomings: Insufficient post-operative care and management can contribute to negative experiences.
Proper monitoring, follow-up appointments, and guidance regarding dietary changes, exercise, and lifestyle adjustments are crucial for successful recovery and weight loss after gastric sleeve surgery.
Inadequate support and guidance during this critical phase can lead to complications or weight regain.
Psychological and emotional challenges faced by patients: Many gastric sleeve horror stories involve psychological and emotional challenges experienced by patients after the surgery.
Significant weight loss can lead to body image issues, changes in self-esteem, and emotional struggles.
It is important for patients to receive psychological support and counseling throughout their weight loss journey.
Importance of patient education and realistic expectations: Lack of patient education and unrealistic expectations can contribute to negative experiences.
Patients need to be well-informed about the procedure, potential risks, expected outcomes, and necessary lifestyle changes.
Establishing realistic expectations can help patients better cope with challenges and achieve successful long-term weight loss.
Coping and Recovery: Supporting Gastric Sleeve Surgery Patients
Recognizing the signs of complications and seeking timely help
It is crucial for patients and their support system to be aware of the signs and symptoms of potential complications after gastric sleeve surgery.
Promptly seeking medical help in case of complications such as severe pain, excessive vomiting, fever, or signs of infection can prevent further health risks.
Importance of a strong support system during the recovery process
Building a strong support system is essential for gastric sleeve surgery patients. This can include family, friends, support groups, or online communities.
Having people who understand and can provide emotional support, encouragement, and accountability can significantly aid in the recovery process.
Psychological counseling and mental health support for patients: Given the psychological and emotional challenges that gastric sleeve patients may face, psychological counseling and mental health support should be an integral part of their recovery process.
Professional therapists or counselors can help patients address body image issues, develop coping strategies, and navigate any emotional hurdles.
Conclusion
The three accounts of gastric sleeve horror stories shared in this blog post serve as powerful reminders of the potential risks and complications associated with weight loss surgery.
While gastric sleeve surgery has helped countless individuals achieve their weight loss goals, it is imperative to approach this procedure with caution and awareness.
By sharing experiences of gastric sleeve horror stories and creating a supportive community, we can foster informed decision-making and prioritize patient safety.
Striking the right balance between potential benefits and risks is vital when considering any weight loss intervention.
Are you one of the many individuals who have faced gut-wrenching horror stories and unimaginable pain after undergoing gastric sleeve surgery, hoping for a solution to your weight struggles?
The journey to weight loss can be filled with challenges and uncertainties, especially when extreme measures like surgical interventions are involved.
But fear not, for there is a safer and more effective way to achieve natural weight loss without resorting to such drastic measures.
Introducing the PrimaJust weight loss method, a breakthrough approach that focuses on unlocking your metabolism for all-natural weight loss.
Say goodbye to the risks and complications of surgeries and embrace a healthier, more sustainable path to shedding those pounds.
By downloading our still free report, you will discover The Exact Method to Unlock Your Metabolism, enabling you to lose 1-3 pounds per week automatically—no diet or exercise needed!
Take control of your weight loss journey today with PrimaJust and discover the key to a happier, pain-free future.
Act now and grab your free report!
[Source]
Free Report
Discover the secret to losing weight effortlessly without dieting or exercising by booking your free Weight Loss Clarity Call.