In today's fast-paced world, finding joy and happiness in our daily lives has become increasingly important. One area where happiness can be truly cultivated is through fitness. Happy fitness, also known as mindful movement, is a powerful approach that combines physical activity with mindfulness techniques to create a joyful and fulfilling fitness experience. In our previous blog we wrote about Weight Loss Maintenance: Keys to Lasting Success. In this blog post we will explore how happy fitness can contribute to weight management goals while promoting overall well-being.
Understanding Mindful Movement
Mindful movement is the practice of engaging in physical activities with full awareness and presence in the present moment.
It involves consciously connecting the mind and body, allowing individuals to experience the joy of movement and experience the benefits of being fully engaged in the activity.
By incorporating mindfulness into fitness, individuals can enhance their overall experience and deepen their connection to their bodies.
The Role of Mindful Movement in Weight Management
Happy fitness offers a unique approach to weight management.
By focusing on joyful movement rather than solely on weight loss, individuals can develop a positive relationship with their bodies and fitness routines.
Stress and emotional eating are common contributors to weight gain, and happy fitness can help address these issues.
Mindful eating, a component of happy fitness, encourages individuals to listen to their body's hunger and fullness cues, leading to healthier eating habits and ultimately contributing to weight loss.
Finding Joy in Physical Activities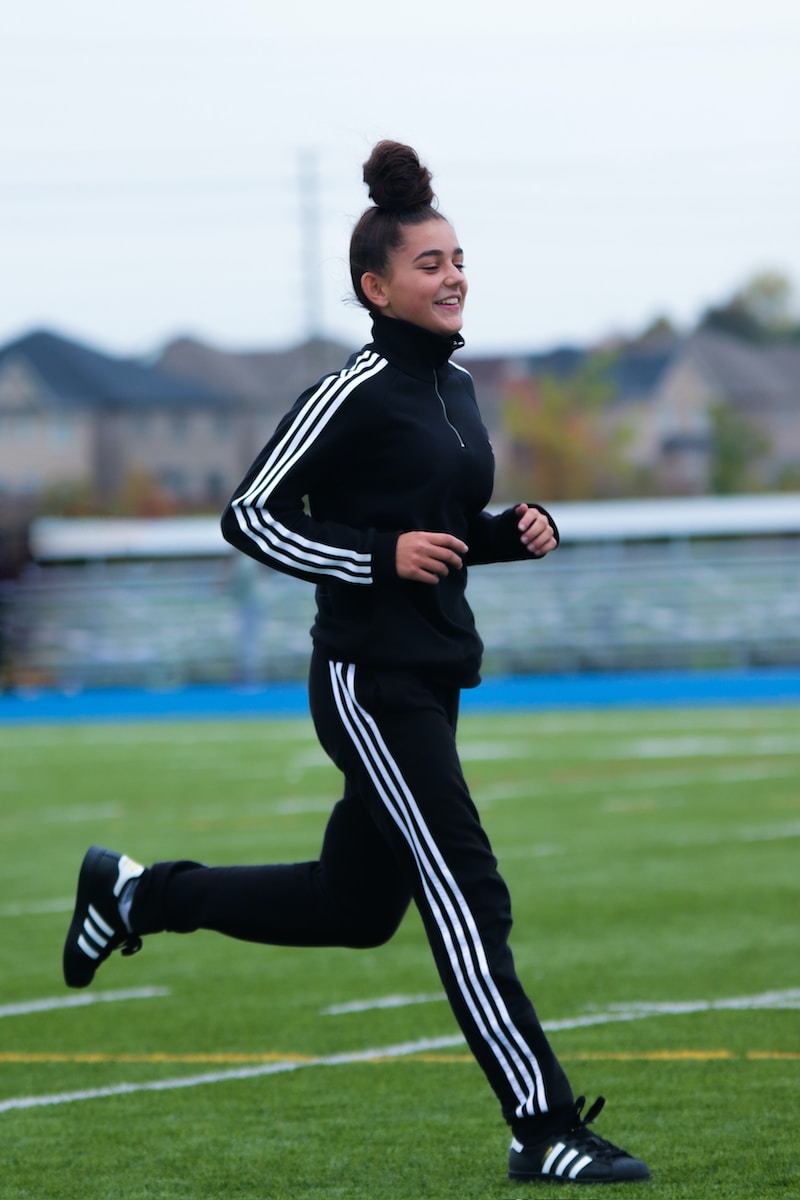 Incorporating physical activities into your routine can be a wonderful way to find joy and happiness while staying fit.
Here are some different types of physical activities that can bring you happiness and contribute to your overall well-being:
Yoga: Yoga combines physical postures, breathing exercises, and meditation to promote strength, flexibility, and inner peace. It not only helps you improve your physical fitness but also cultivates a sense of calm and tranquility. Whether you prefer gentle yoga or more vigorous styles like power yoga, practicing yoga regularly can bring you joy and a sense of balance.
Dance: Dancing is a fantastic way to express your creativity and joy through movement. Whether you join a dance class or dance at home, moving your body to the rhythm of music can uplift your spirits and boost your mood. Dance styles like ballet, hip-hop, salsa, or even freestyle dancing can bring a sense of liberation and enjoyment.
Outdoor activities: Engaging in physical activities outdoors allows you to connect with nature while staying active. Activities like hiking, cycling, swimming, or jogging in the park not only provide a great workout but also allow you to soak in the beauty of the natural environment. Being outdoors can improve your mood, reduce stress, and give you a sense of adventure and exploration.
Group exercise classes: Joining group exercise classes can be a fantastic way to find joy in physical activities. Classes like Zumba, aerobics, kickboxing, or spinning offer a supportive and energetic environment where you can work out alongside others. The group dynamic and camaraderie can boost your motivation, provide social connections, and make your fitness journey more enjoyable.
Sports and games: Engaging in sports or games is an excellent way to make fitness fun and competitive. Whether it's team sports like soccer, basketball, or volleyball, or individual activities like tennis, golf, or swimming, participating in sports can bring joy through friendly competition and the thrill of achieving personal goals. You can join local leagues or organize casual games with friends to enjoy the benefits of physical activity while having fun.
Remember, the key is to find physical activities that resonate with your interests and preferences.
Experiment with different types of activities and find what brings you joy and fulfillment.
By incorporating enjoyable physical activities into your routine, you can cultivate a positive relationship with fitness and enhance your overall well-being.
Incorporating Mindfulness Techniques in Workouts
To enhance the mindful movement experience, incorporating mindfulness techniques into workouts is essential. Some techniques to consider include:
1. Breathing exercises: Utilizing deep breathing techniques to center the mind and body, promoting a sense of calm and focus during workouts.
2. Body scans: Tuning into physical sensations throughout the body, promoting awareness and mindfulness of movements and their impact.
3. Visualization: Harnessing the power of the mind by visualizing successful and enjoyable workouts, enhancing performance and motivation.
4. Setting intentions and goals: Starting each workout with a clear intention and realistic goals, providing a sense of purpose and direction.
Creating a Mindful Fitness Routine
Developing a personalized fitness routine that incorporates mindful movement is key to long-term success. Consider the following tips:
1. Set realistic goals and expectations: Focus on progress rather than perfection, and gradually increase the intensity or duration of workouts.
2. Incorporate variety and flexibility: Engage in a diverse range of activities to keep workouts interesting and prevent boredom. Allow for flexibility in the routine to adapt to changing circumstances and preferences.
3. Balance cardio, strength training, and flexibility exercises: Include a mix of cardiovascular exercises, strength training, and flexibility workouts to ensure a well-rounded and balanced fitness routine.
Cultivating a Positive Mindset
A positive mindset is crucial for embracing happy fitness.
Overcoming self-limiting beliefs and negative self-talk is essential.
Practice self-compassion and acceptance, recognizing that fitness is a journey, and each step forward is progress.
Surround yourself with positive influences and supportive individuals who encourage and motivate you on your fitness journey.
Happy Fitness and Sustainable Weight Management
Unlike conventional weight loss programs that often focus solely on the number on the scale, happy fitness takes a holistic approach to sustainable weight management.
By incorporating joyful movement and mindfulness techniques, individuals are more likely to maintain their fitness routines in the long run.
Happy fitness fosters a lifelong commitment to overall well-being, ensuring that weight loss results are sustainable and enjoyable.
Conclusion
Happy fitness, also known as mindful movement, offers a refreshing approach to weight management.
By incorporating mindfulness techniques and finding joy in physical activities, individuals can transform their fitness routines into fulfilling experiences.
Embrace the power of happy fitness and discover the joy of mindful movement, not only for weight management but also for overall happiness and well-being.
Start your journey today and unlock the transformative potential of happy fitness.
Are you ready for the journey towards a happier, healthier you?
In today's fast-paced world, where happiness is a treasure we all seek, we've explored the concept of happy fitness.
This mindful movement brings joy to your physical activities while promoting overall well-being.
Now, imagine combining this philosophy with a revolutionary approach to weight loss.
Introducing the PrimaJust weight loss method, the answer to unlocking your metabolism's full potential for all-natural weight loss, enabling you to shed 1-3 pounds per week without needing diets or strenuous exercise.
Download our free report today to learn The Exact Method to Unlock Your Metabolism and start your path to a happier, healthier you.
Don't miss this opportunity to transform your life—take the first step now!
[Source]
Free Report
If you found this article helpful, don't forget to share it with others.