In today's fitness world, there is a workout method that has gained immense popularity due to its effectiveness in achieving weight loss goals: high-intensity interval training (HIIT). HIIT involves alternating short bursts of intense exercise with brief recovery periods. In our previous blog we wrote about 8 Tips on How to Set Up Your Environment to Help You Lose Weight. In this blog, we will explore the incredible power of HIIT weight loss workouts and uncover the numerous benefits they offer.
Understanding Weight Loss
Before diving into the benefits of HIIT for weight loss, it's important to understand the basics of weight loss.
Weight loss occurs when the number of calories burned exceeds the number of calories consumed.
While a healthy diet plays a significant role, exercise also plays a vital part in the weight loss journey.
HIIT presents itself as an effective strategy to help individuals shed those extra pounds.
How HIIT Works for Weight Loss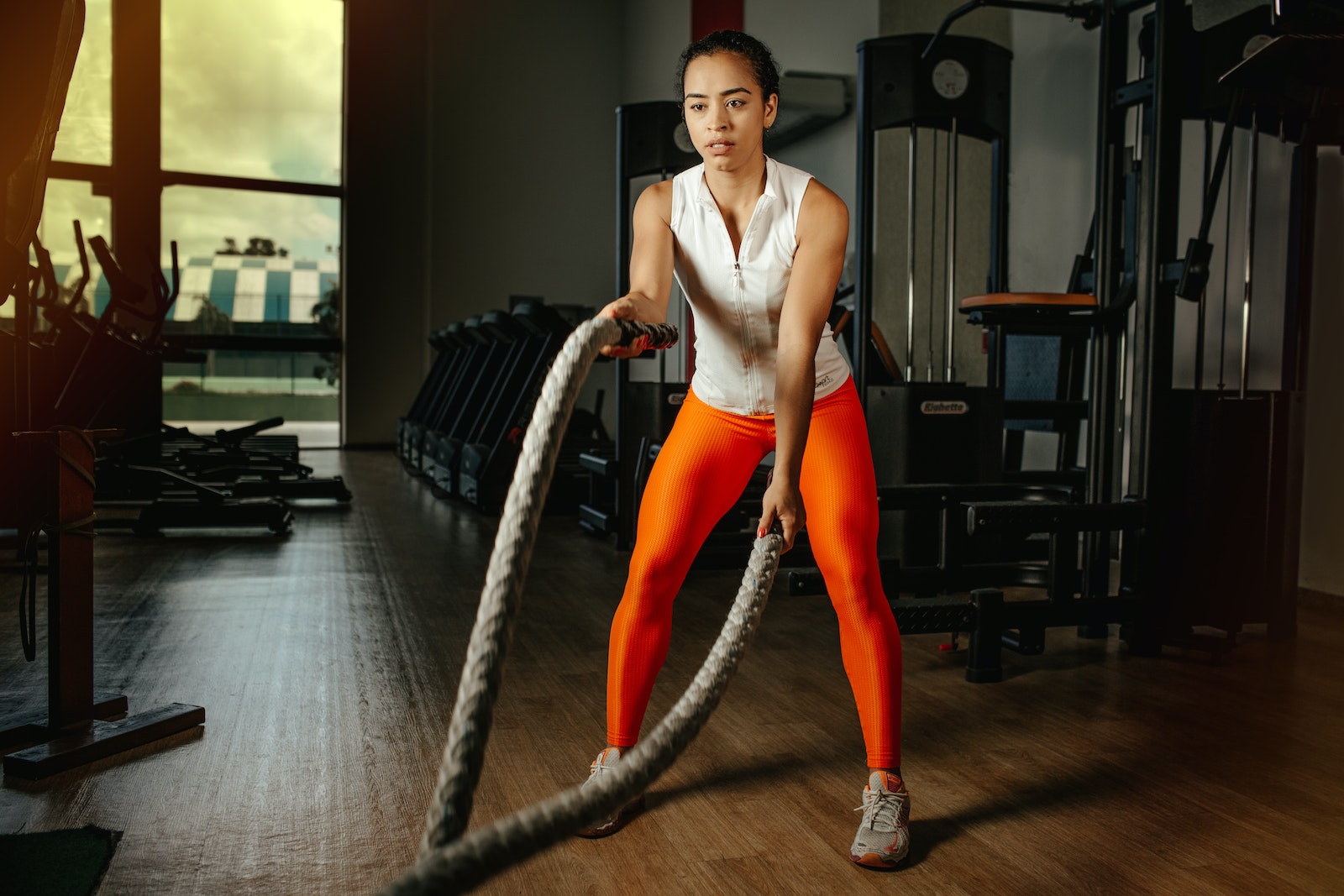 The science behind HIIT is fascinating.
HIIT workouts involve intense bursts of exercise that push your body to its limits, followed by short recovery periods.
This alternating pattern stimulates your metabolism, causing it to remain elevated even after the workout is complete.
This phenomenon is known as excess post-exercise oxygen consumption (EPOC).
EPOC helps burn more calories and fat even during rest, making HIIT an efficient weight loss tool.
Benefits of HIIT Weight Loss Workouts
Increased Metabolism and Fat Burning: HIIT elevates your metabolism, leading to a higher calorie burn throughout the day.
It specifically targets stubborn body fat, promoting fat loss and a leaner physique.
Time Efficiency and Effectiveness: HIIT workouts are designed to be intense and efficient.
With shorter workout durations compared to traditional cardio exercises, HIIT allows you to maximize your calorie burn and achieve significant results in less time.
Preservation of Muscle Mass: During weight loss, it's crucial to preserve muscle mass.
Traditional cardio exercises can lead to muscle loss, but HIIT helps maintain muscle while burning fat, resulting in a toned and defined physique.
Improved Cardiovascular Health and Endurance: HIIT workouts challenge your cardiovascular system, leading to improved heart health, increased lung capacity, and enhanced endurance.
Regular HIIT sessions can boost your overall fitness levels.
Adaptability and Variety: HIIT workouts offer endless possibilities for customization.
You can incorporate various exercises, such as bodyweight movements, plyometrics, or even equipment-based routines, ensuring you never get bored and continuously challenge yourself.
Designing an Effective HIIT Weight Loss Workout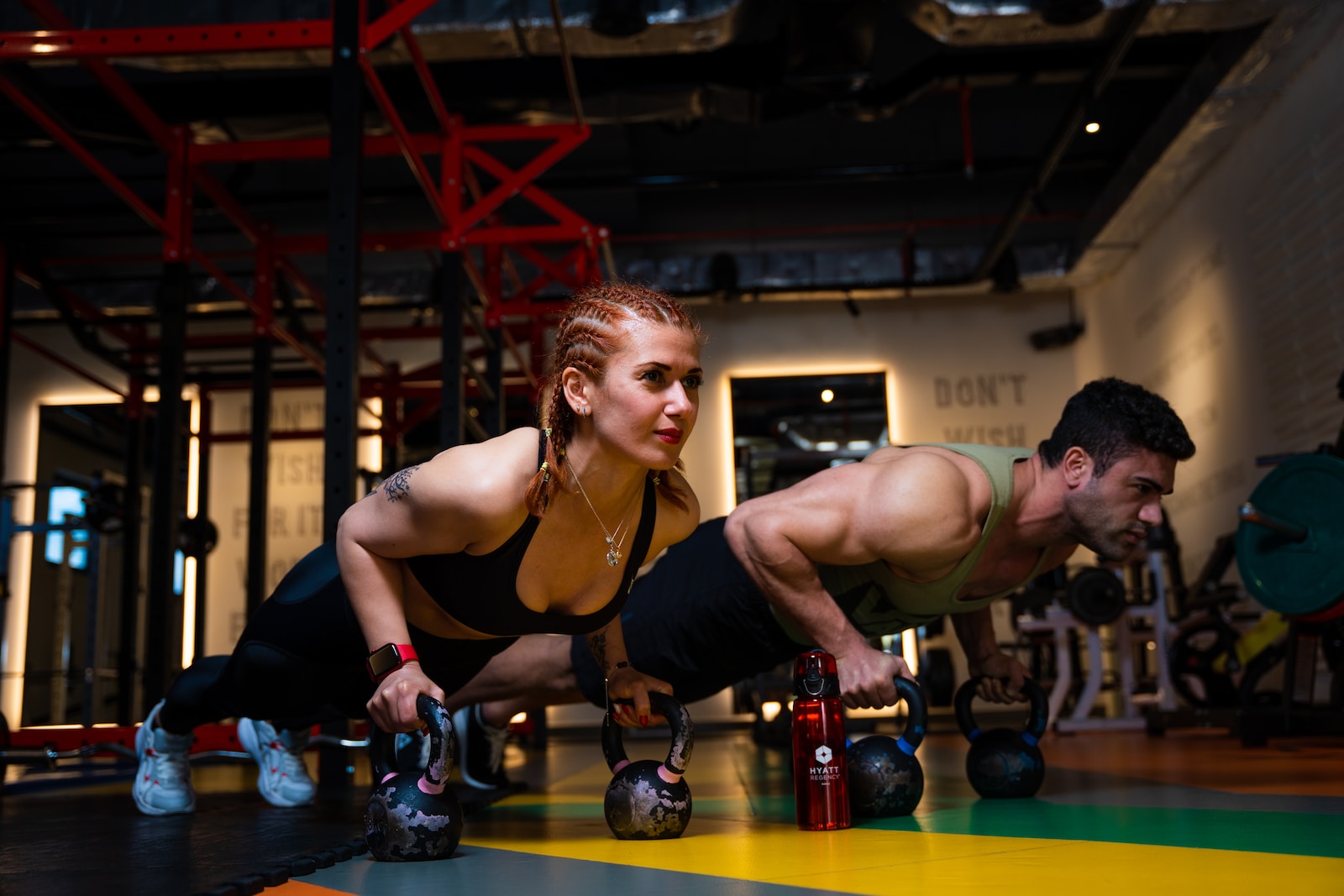 To create an effective HIIT weight loss workout, it's essential to follow certain principles:
Warm-up Exercises and Proper Preparation: Prior to starting any HIIT session, warm-up exercises are crucial to prevent injuries and prepare your body for the intense workout ahead.
Include dynamic stretches and light aerobic movements to get your muscles warmed up.
Structuring Intervals: Work and Rest Ratios: The key to an effective HIIT workout is finding the right balance between work and rest intervals.
Start with a 1:2 or 1:3 ratio (e.g., 30 seconds of work followed by 60-90 seconds of rest) and gradually increase the intensity and duration as you progress.
Incorporating Different Exercises and Intensity Levels: Keep your workouts exciting by incorporating a variety of exercises, targeting different muscle groups.
Vary the intensity levels to challenge your body and prevent plateaus.
Progression and Adaptation Over Time: As you build strength and endurance, it's crucial to progress your workouts gradually.
Increase the duration of your work intervals, decrease rest periods, or incorporate advanced variations of exercises to keep pushing your limits.
Safety Considerations for HIIT Weight Loss Workouts
While HIIT is highly effective, it's important to consider safety:
Consult with a Healthcare Professional: If you have any underlying health conditions or concerns, it's recommended to consult with a healthcare professional before starting HIIT workouts.
Proper Form and Technique: Maintaining proper form during exercises is crucial to prevent injuries.
Focus on mastering the correct technique before increasing the intensity or adding weights.
Gradual Progression and Listening to Your Body: Gradually increase the intensity and duration of your HIIT workouts to avoid overexertion.
Listen to your body, and if you experience pain or excessive fatigue, take a step back and modify the exercises if needed.
Understanding Individual Limitations and Modifications: HIIT workouts can be modified to suit different fitness levels and abilities.
If you're a beginner or have certain physical limitations, opt for low-impact exercises or reduce the intensity until you feel comfortable.
Real-Life Success Stories with HIIT Weight Loss Workouts
Numerous individuals have experienced remarkable weight loss results through HIIT. Here are the one of them:
"My name is Elena Green (@elenagreen_fitness), and I'm 34. I live in South Carolina, and I am a mom and personal trainer. After my doctor let me know that I was considered medically obese, I researched calorie counting, adopted the 80-20 rule for weight loss, started doing HIIT workouts, and shed the weight that was holding me back." – Women's Health
Their personal stories and testimonials serve as inspiration for those embarking on their own weight loss journey.
Everyone's experience may differ, but the transformative power of HIIT is evident in the success stories shared.
Tips for Incorporating HIIT Weight Loss Workouts into Your Routine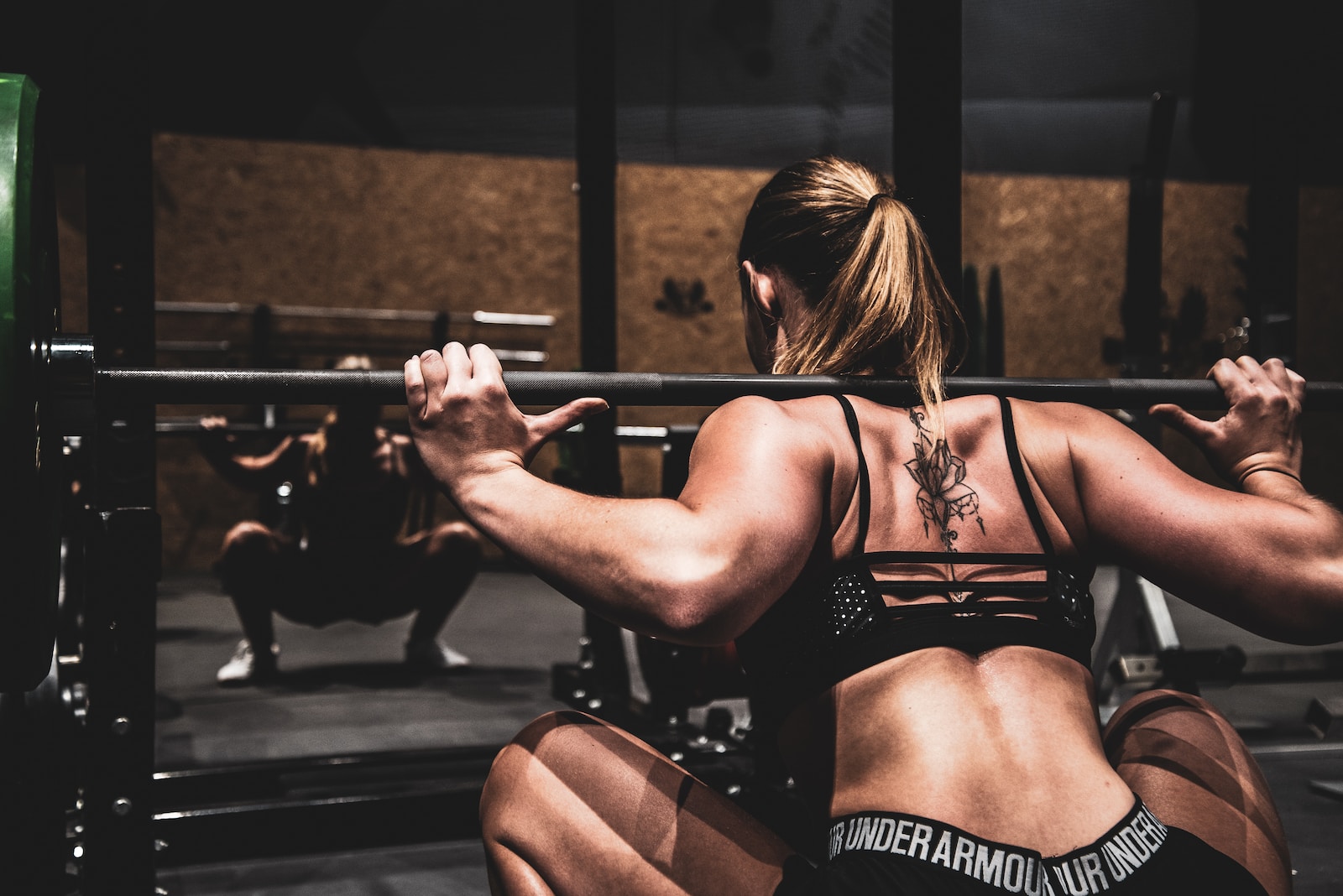 To make HIIT a sustainable part of your fitness routine, consider the following tips:
Scheduling Workouts and Setting Realistic Goals: Plan your HIIT sessions ahead of time and incorporate them into your weekly schedule.
Set realistic goals and gradually increase the frequency and intensity as you progress.
Combining HIIT with Other Forms of Exercise: HIIT workouts can be complemented with strength training, yoga, or other forms of exercise to create a well-rounded fitness regimen.
Incorporating HIIT into Daily Activities: Incorporate small bursts of HIIT throughout your day, such as taking the stairs instead of the elevator, performing quick bodyweight exercises during breaks, or adding intensity to household chores.
Staying Motivated and Accountable: Find a workout buddy or join fitness communities to stay motivated and accountable.
Celebrate milestones and track your progress to stay committed to your weight loss goals.
Conclusion
HIIT weight loss workouts offer an incredible power to transform your body and fitness level.
With its ability to boost metabolism, burn fat, and improve cardiovascular health, HIIT stands as a highly effective strategy.
By designing well-structured workouts, prioritizing safety, and drawing inspiration from real-life success stories, you can embark on a HIIT weight loss journey that unlocks your body's full potential.
Incorporate HIIT into your routine, stay consistent, and experience the amazing benefits it offers.
Start your HIIT weight loss workout today and witness the remarkable changes it can bring to your life.
Are you ready to take your weight loss journey to the next level?
While this blog has shed light on the incredible benefits of high-intensity interval training (HIIT) for shedding those extra pounds, an even more exciting revelation awaits you.
With the PrimaJust weight loss method, you'll discover The Exact Method to Unlock Your Metabolism for All-Natural Weight Loss, Enabling You to Lose 1-3 Pounds Per Week Automatically—No Diet or Exercise Needed!
Don't miss out on this opportunity to transform your life effortlessly.
Download the free report now and embark on a journey towards a healthier, happier you.
Click the link below to get started!
[Source]
Free Report
Drop a comment below if you're interested in learning more about effortless weight loss.