Indulging in delectable desserts without feeling guilty is a true delight. Imagine savoring each bite of a sweet treat, fully immersed in the experience and free from any negative emotions. This is where mindful eating comes into play. Mindful eating is a practice that allows us to fully enjoy our food, including desserts, while being present in the moment. In our previous blog we wrote about Obesity and Sleep Deprivation: 5 Surprising Cause of Weight Gain. In this blog post, we will explore seven tips on how to mindfully enjoy sweets and make guilt-free dessert choices. Let's delve into the world of mindful eating and discover the secrets to guilt-free dessert indulgence.
Understanding Mindful Eating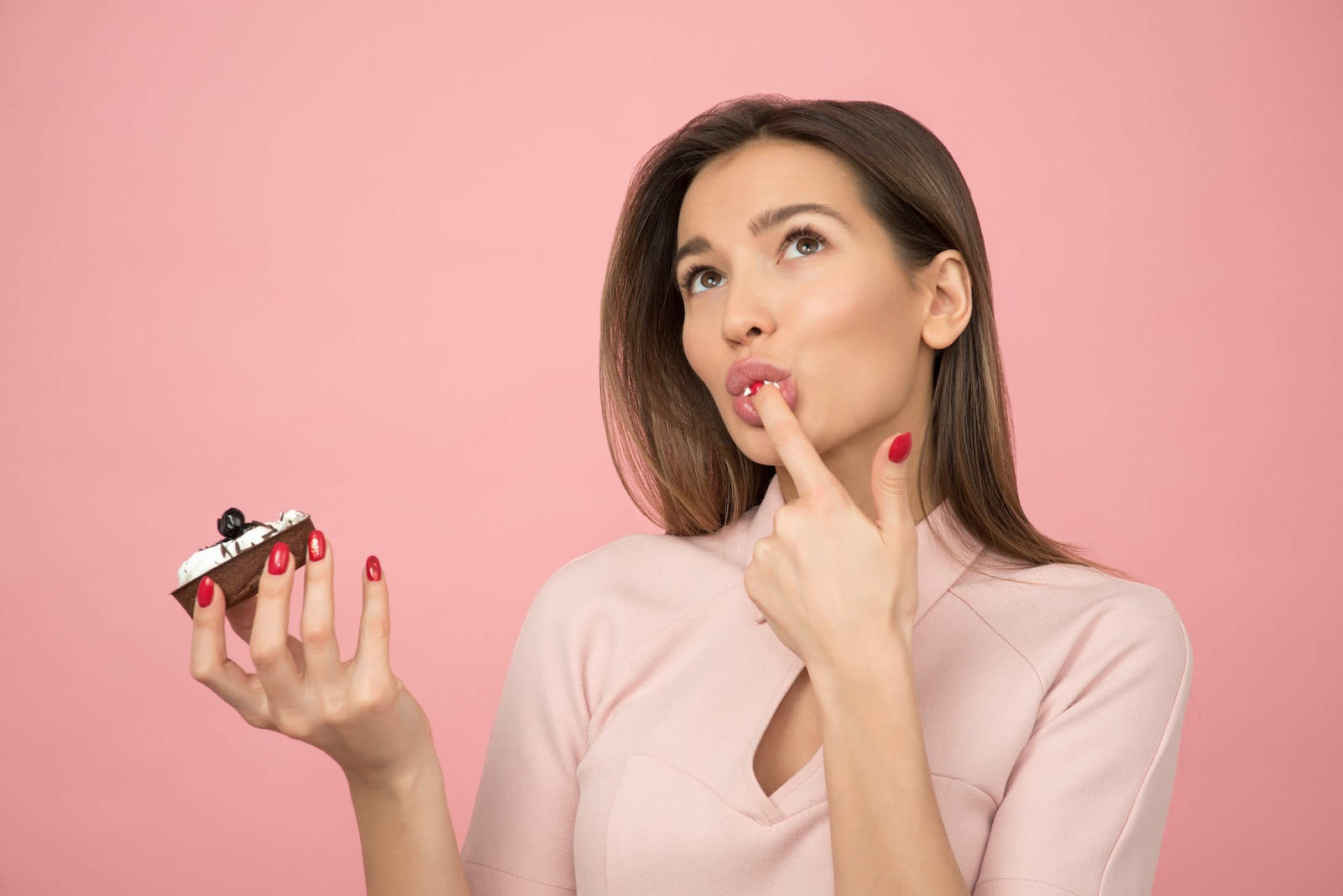 Before we delve into tips, let's understand mindful eating. Mindful eating involves being fully present, engaging our senses, and being aware of our food choices and eating habits.
Mindful eating applies to enjoying sweets too, enabling us to relish flavors, textures, and aromas, enhancing the overall experience.
Additionally, it offers various benefits, including improved digestion, increased satisfaction, and a healthier relationship with food.
By practicing mindful eating, we cultivate a deeper connection with our meals, fostering a more enjoyable and balanced approach to satisfying our sweet cravings.
Let's now explore the tips to embrace this mindful eating practice.
7 Tips on How to Mindfully Enjoy Sweets
Tip 1: Slow Down and Savor Each Bite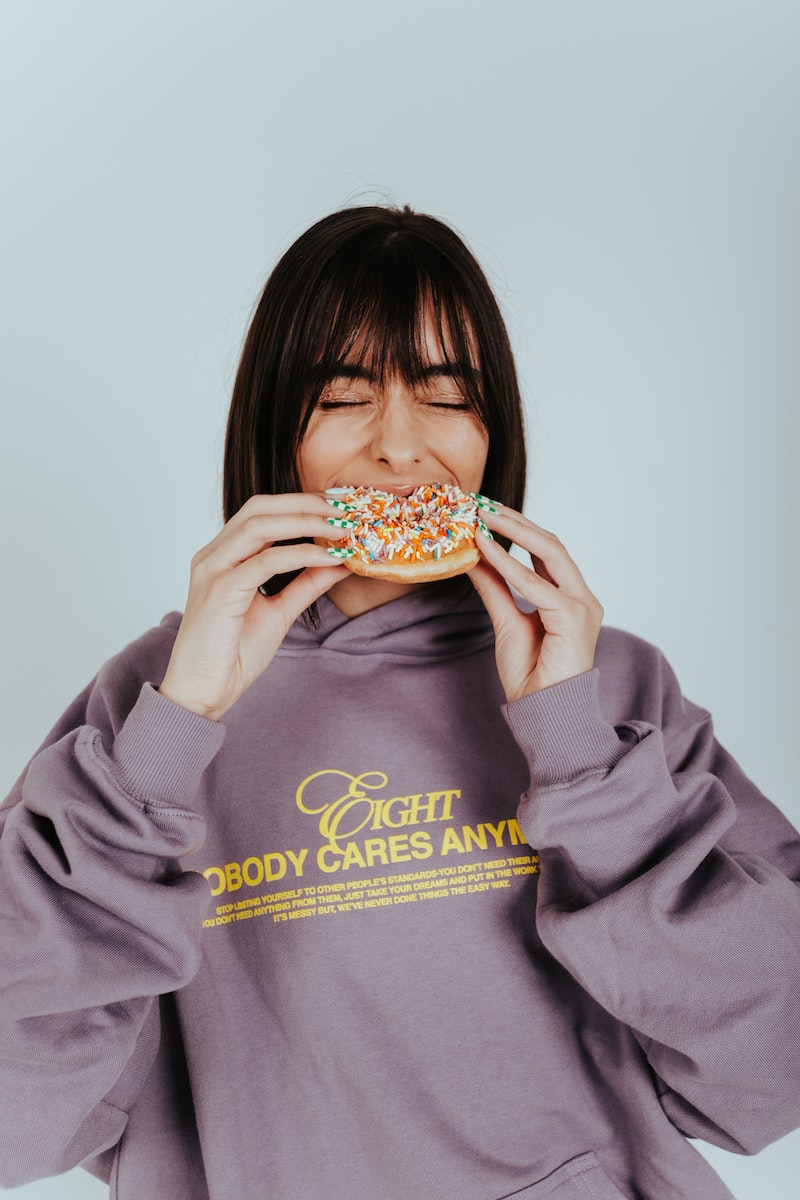 One of the fundamental aspects of mindful eating involves slowing down and savoring every single bite.
When it comes to desserts, this tip becomes even more crucial. Instead of rushing through your treat, take the time to appreciate its taste and texture.
Engage your senses by observing the vibrant colors, relishing the delightful aromas, and savoring the varied textures as they melt in your mouth.
By mindfully savoring each bite, you have the opportunity to completely immerse yourself in the exquisite pleasure that this sweet treat brings.
Embracing mindful eating allows for a deeper connection with your food and a more gratifying dining experience.
Tip 2: Choose Quality Over Quantity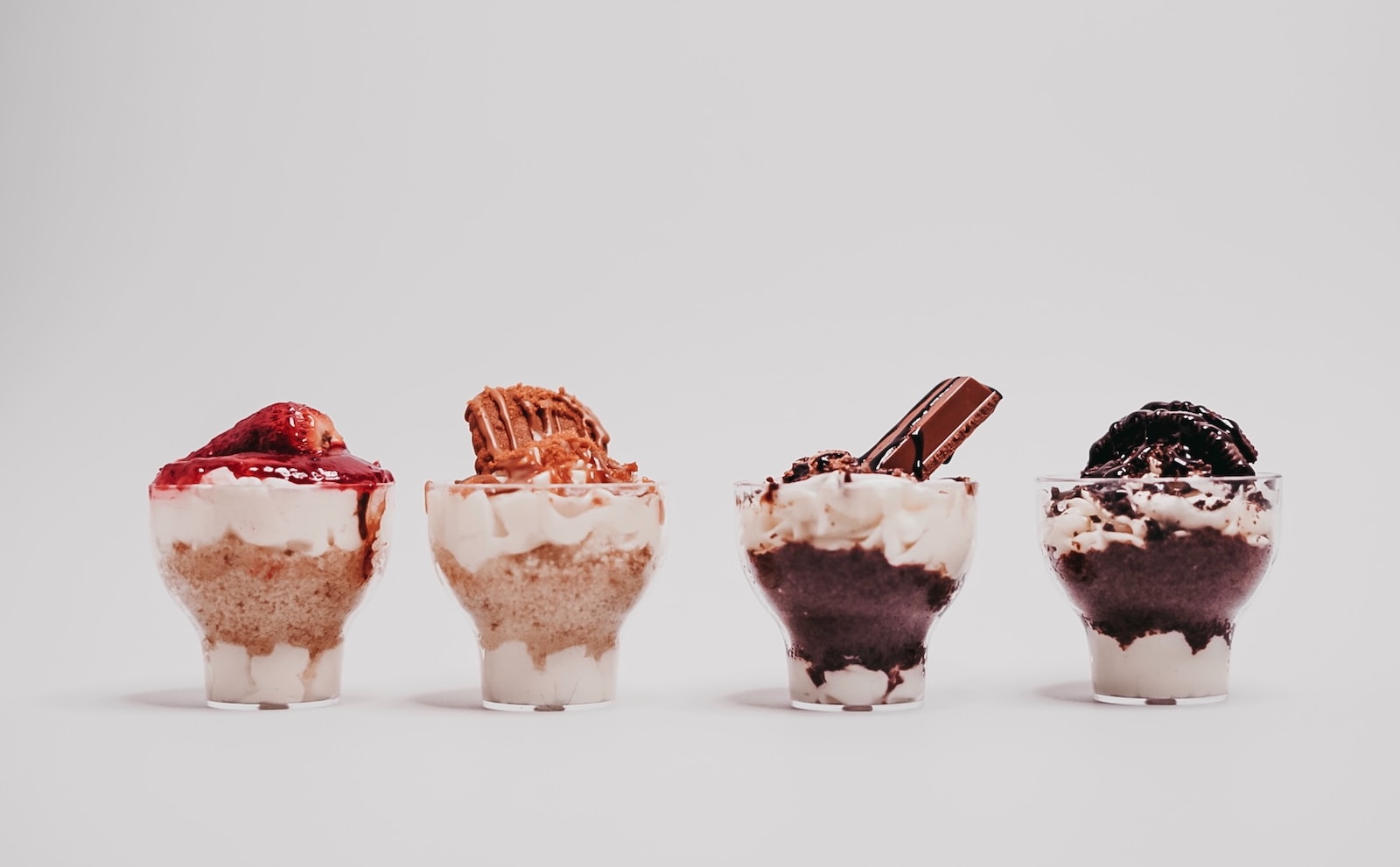 When it comes to indulging in sweets, prioritizing quality over quantity is key.
Opting for high-quality desserts ensures that each bite is truly worth it.
Look for desserts that are made with fresh ingredients and carefully crafted.
By choosing quality over quantity, you can relish in a smaller portion of a premium dessert without feeling the need to overindulge.
Remember, it's about the enjoyment derived from the experience, not just the quantity consumed.
So, seek out desserts made with care and savor the satisfaction that comes from indulging in treats that are of the highest quality.
Tip 3: Engage Your Senses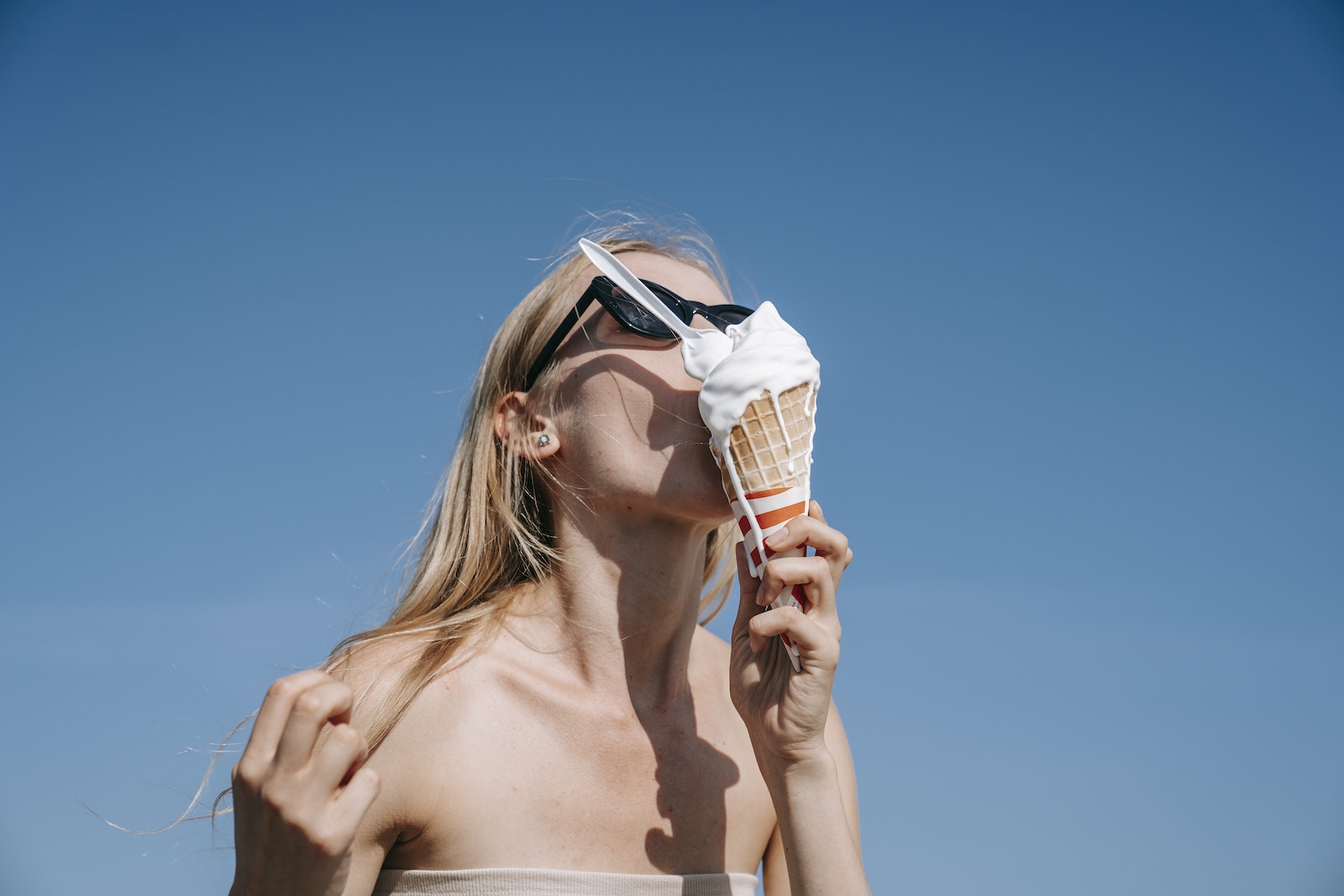 Engaging your senses is crucial for experiencing the true delight of desserts.
When you savor a bite, be attentive to the flavors that gracefully dance on your tongue.
Observe the textures, whether it be the velvety smoothness of chocolate or the satisfying crunchiness of a cookie.
Take a moment to appreciate the enticing aromas that waft from the dessert, tempting you to indulge even more.
By engaging your senses, you elevate the pleasure of eating and enable yourself to completely immerse in the present moment.
This sensory involvement is the key to fully relishing and enjoying your dessert experience.
Tip 4: Practice Portion Control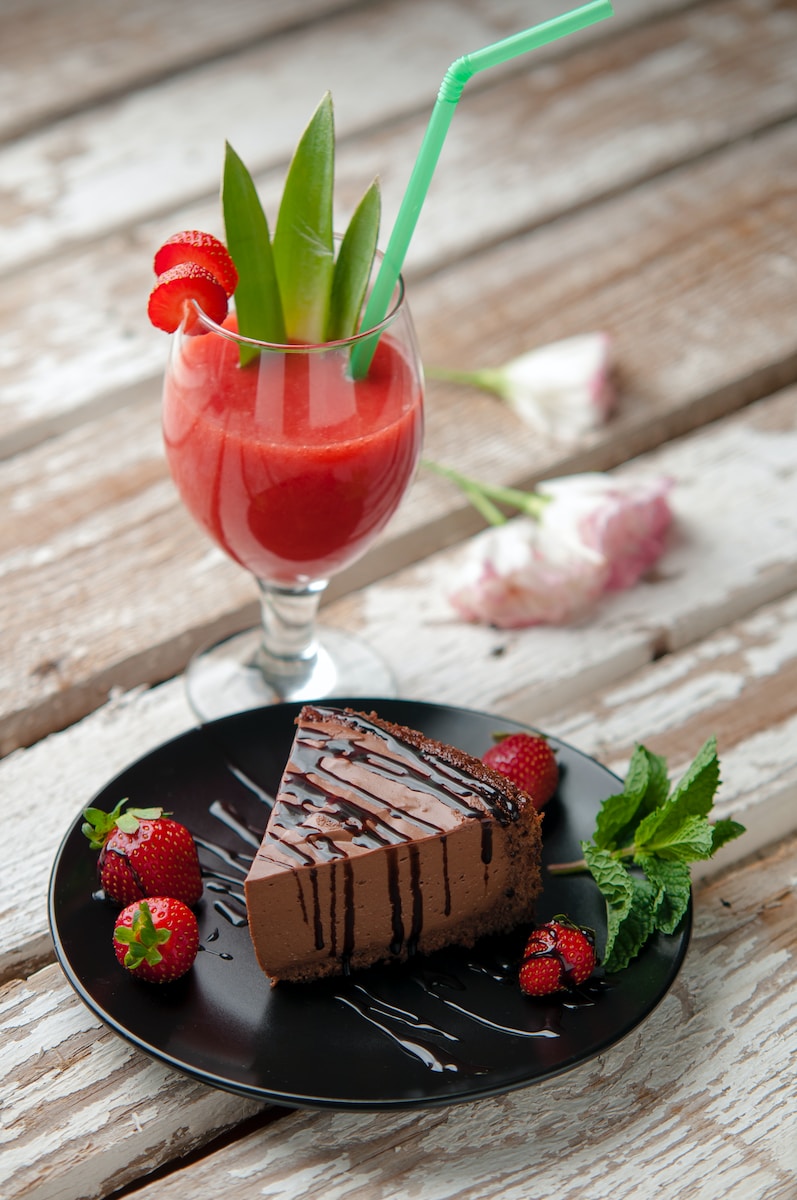 Portion control plays a vital role in guilt-free dessert enjoyment.
Mindfully managing your portions helps you strike a balance between satisfaction and excess.
Using smaller plates or bowls can trick your mind into perceiving a larger portion, contributing to mindful eating.
Employing techniques like taking small bites and chewing slowly enhances the feeling of satisfaction with smaller amounts.
Additionally, opting for pre-portioned treats provides a convenient way to indulge without overindulging.
By practicing portion control and incorporating mindful eating habits, you can savor your desserts guilt-free and maintain a healthy balance in your overall diet.
Tip 5: Be Present and Eliminate Distractions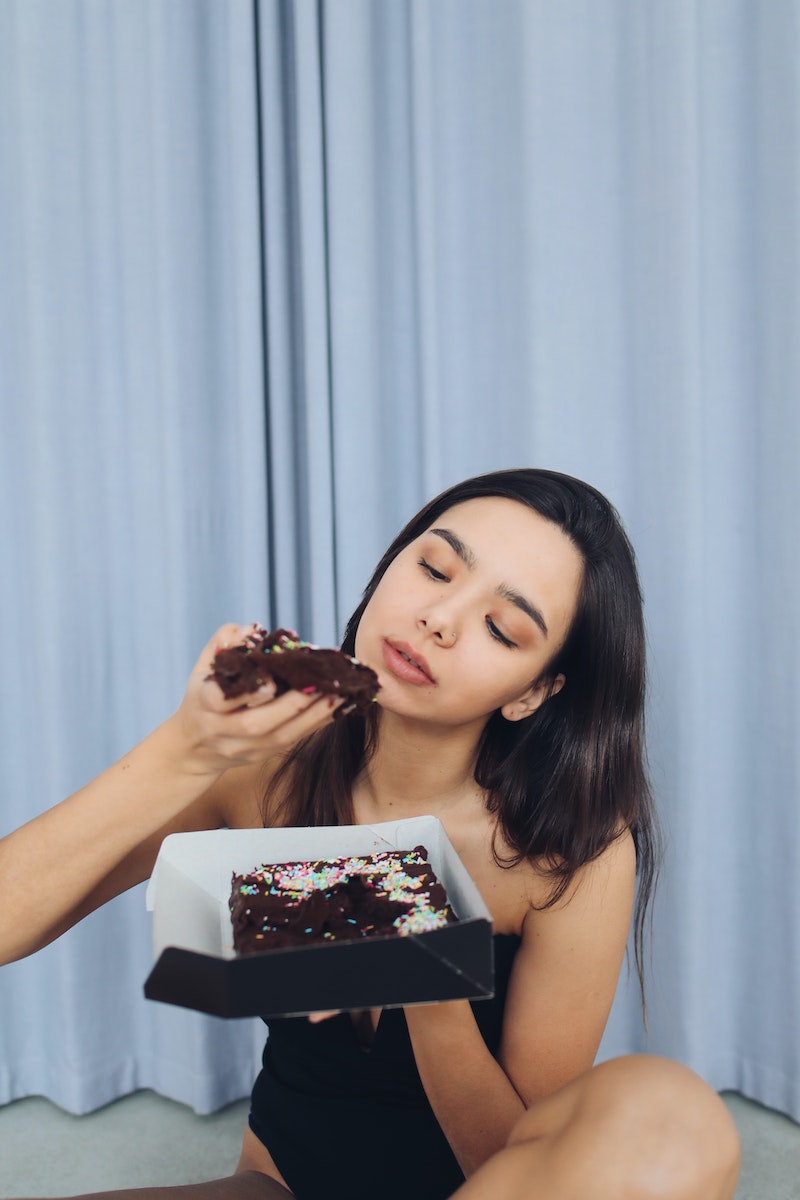 To fully enjoy your sweet treats, it is important to be fully present and eliminate any distractions.
Avoid multitasking while indulging in desserts, as it diminishes the overall experience.
Establish a mindful eating environment by turning off the TV, setting aside your phone, and seeking out a calm and quiet space.
By minimizing distractions and devoting your attention solely to the dessert, you can fully appreciate the intricate flavors and textures that it offers.
Embracing this approach will enhance your enjoyment and allow you to savor the delightful experience of your sweet treats.
Tip 6: Honor Your Cravings Mindfully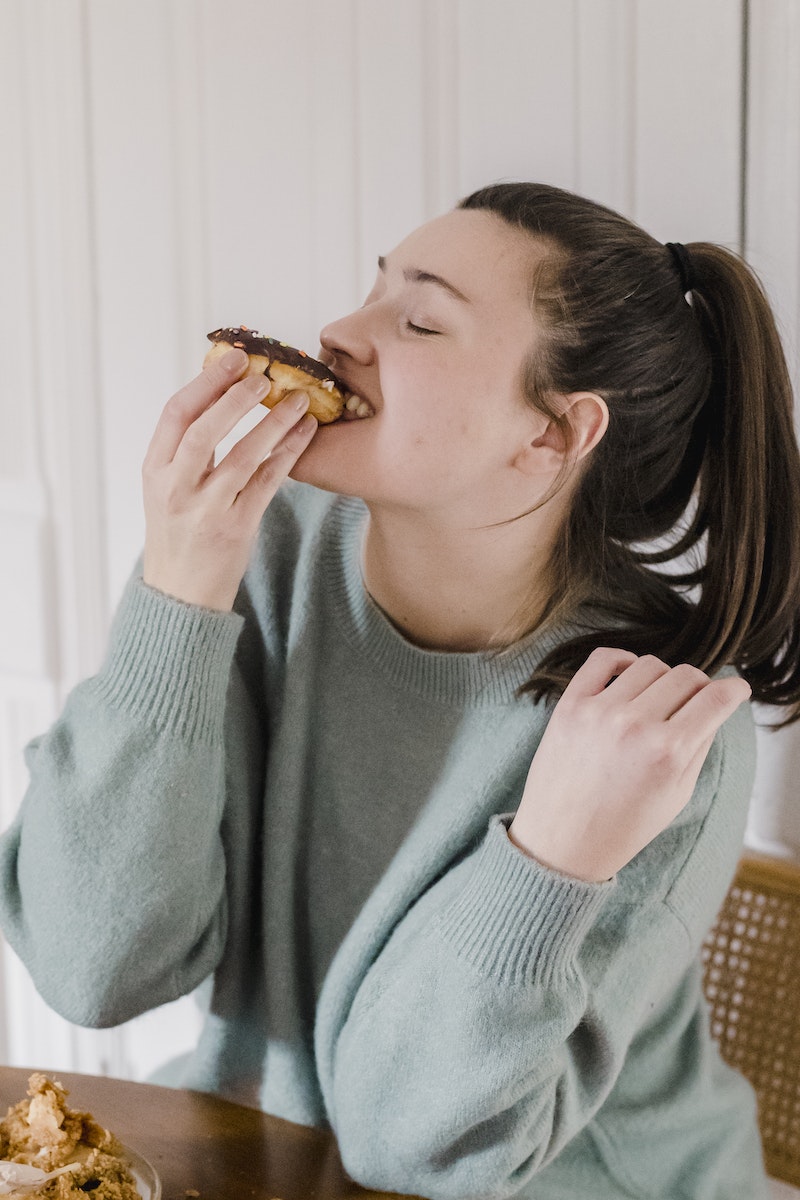 Cravings are inherent to our relationship with food and should be acknowledged and honored mindfully.
Recognize the importance of embracing your sweet cravings and find mindful ways to satisfy them.
Instead of suppressing them, allow yourself moderate indulgence.
For example, if you crave chocolate, savor a small piece of high-quality dark chocolate slowly.
By mindfully indulging in cravings, you can achieve balance and avoid guilt from overindulgence.
Remember, cravings are natural, and by honoring them in moderation, you can enjoy the pleasures of food without feeling overwhelmed by guilt.
Tip 7: Experiment with Healthier Dessert Options
G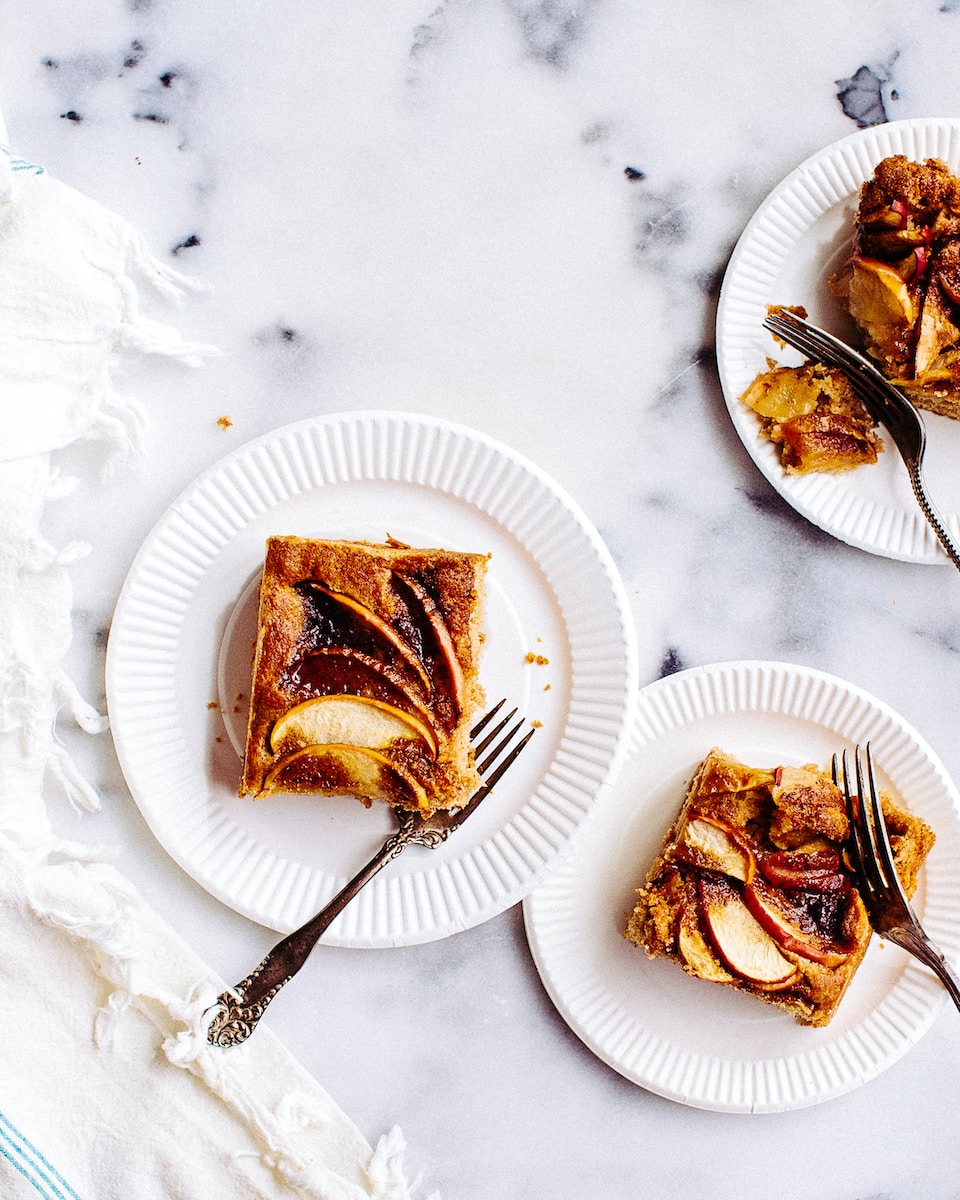 uilt-free dessert choices aren't limited to unsatisfying options.
You have numerous healthier alternatives to satisfy your sweet tooth without compromising your well-being.
Explore recipes using wholesome ingredients like fresh fruits, whole grains, and natural sweeteners.
Try making baked apples with cinnamon or frozen banana "nice" cream. These options are not only delicious but also nourishing for your body.
With these choices, you can indulge in a satisfying dessert experience without the guilt.
Don't settle for tasteless alternatives when you can enjoy wholesome and delightful treats that prioritize both flavor and your health.
Conclusion
Mindfully enjoying sweets and making guilt-free dessert choices is within your reach.
By incorporating these seven tips into your dessert-eating routine, you can transform your experience from mindless indulgence to mindful pleasure.
Slow down, savor each bite, choose quality over quantity, engage your senses, practice portion control, be present, honor your cravings mindfully, and experiment with healthier options.
By applying these tips, you can develop a healthier relationship with desserts, finding joy and satisfaction while nourishing your body.
So, go ahead and indulge in your favorite sweets mindfully, guilt-free!
Remember, it's not about depriving yourself of treats but about enjoying them with awareness and moderation.
Are you ready to take your journey to guilt-free dessert indulgence to the next level?
While mindful eating has the power to transform your relationship with sweets, there's an even more potent method that can help you effortlessly achieve your weight loss goals.
Introducing the PrimaJust weight loss method—a revolutionary approach that doesn't require diets or exercise. This method unlocks your metabolism, enabling you to automatically shed 1-3 pounds per week.
Say goodbye to guilt and restrictions, and say hello to a healthier, happier you.
To discover The Exact Method to Unlock Your Metabolism for All-Natural Weight Loss, simply click the link below to download our still-free report.
Don't miss this opportunity to transform your life and enjoy guilt-free desserts with confidence!
Download the report now and embark on your journey to a better you.
[Source]
Free Report
Enjoyed reading? Share it with your friends!