Maintaining a positive mindset throughout your weight loss journey is essential. It can be the driving force behind your motivation, resilience, and ultimate success. One powerful tool you can harness to cultivate this positive mindset is positive self talk. By using affirming and empowering words and thoughts, you can transform your approach to challenges and unlock the potential for weight loss. In our previous blog we wrote about Astonishing Benefits of Strength Training for Women & Weight Loss.  In this blog post, we will explore the benefits of combining positive self talk and weight loss efforts, providing you with the tools to overcome challenges along the way.
Understanding Positive Self Talk and Weight Loss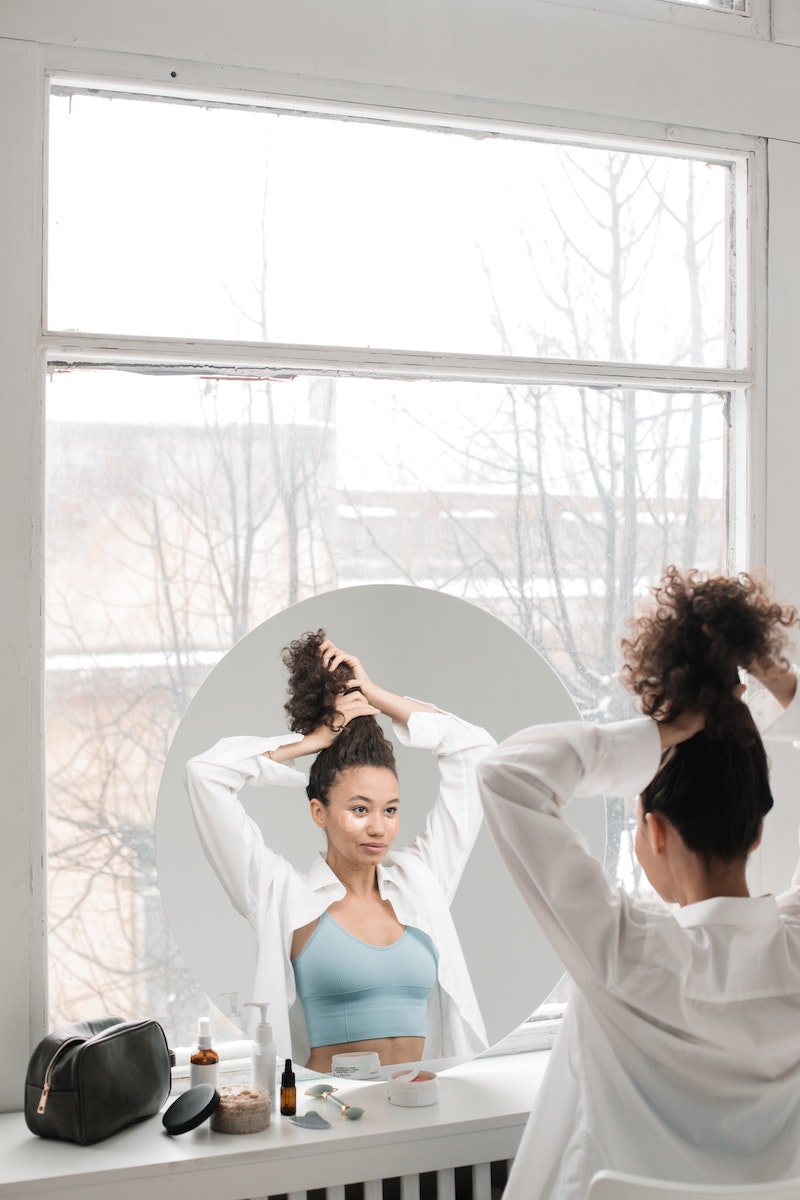 Positive self-talk involves consciously replacing negative thoughts with positive and supportive ones.
It's a powerful technique that can boost your motivation, enhance your self-belief, and foster a healthier mindset.
The science behind positive affirmations shows that they can rewire your brain, influencing your behavior and actions in a positive way.
On the flip side, negative self-talk can sabotage your weight loss progress by undermining your confidence and resolve.
Real-life success stories from individuals who have used positive self-talk for weight loss serve as inspiration and motivation, showing you the potential power of this technique.
Creating a Positive Self-Talk Routine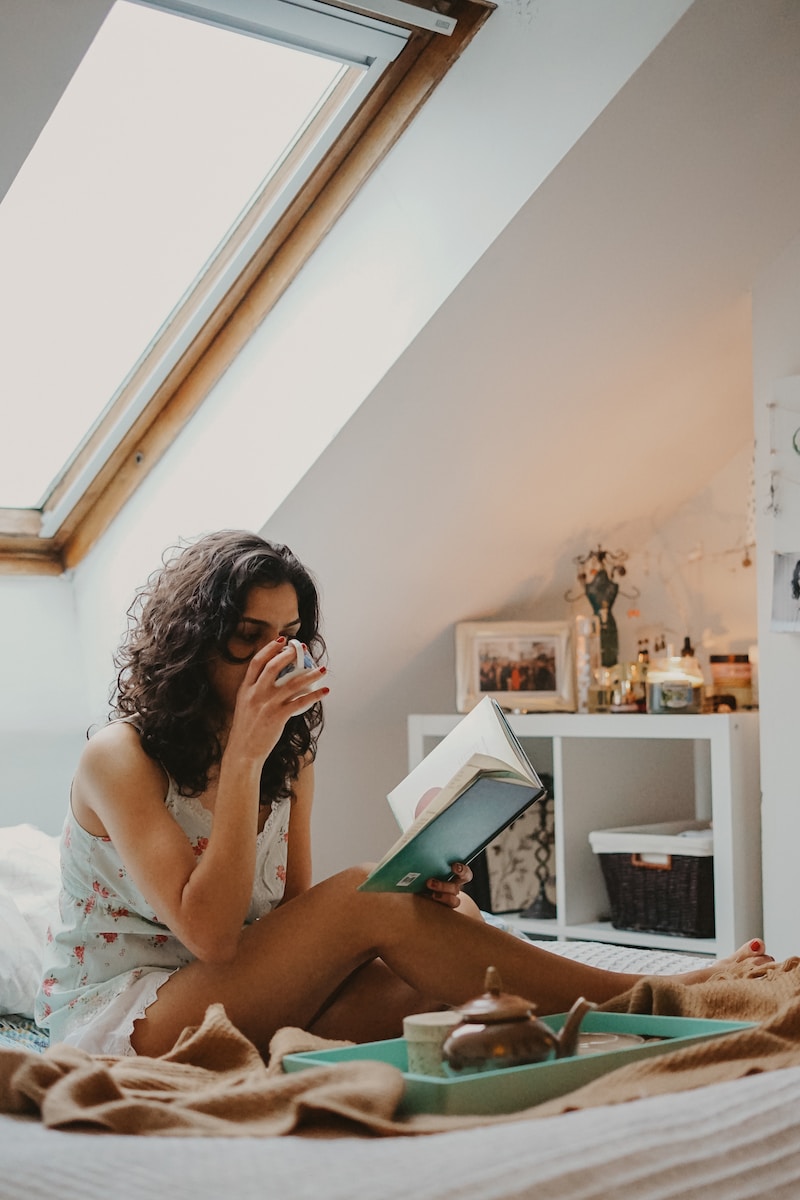 To develop a positive self-talk routine, start by identifying and challenging negative thought patterns.
Become aware of the self-limiting beliefs that hold you back and actively replace them with positive affirmations.
These personalized and empowering statements can become your daily mantras, guiding your actions and choices.
It's important to incorporate self-talk into your daily routines and activities, reminding yourself of your worth and capabilities.
The power of visualization is another effective technique to amplify the effects of positive self-talk.
By vividly imagining yourself achieving your weight loss goals, you can strengthen your motivation and increase the likelihood of success.
Overcoming Weight Loss Challenges with Positive Self-Talk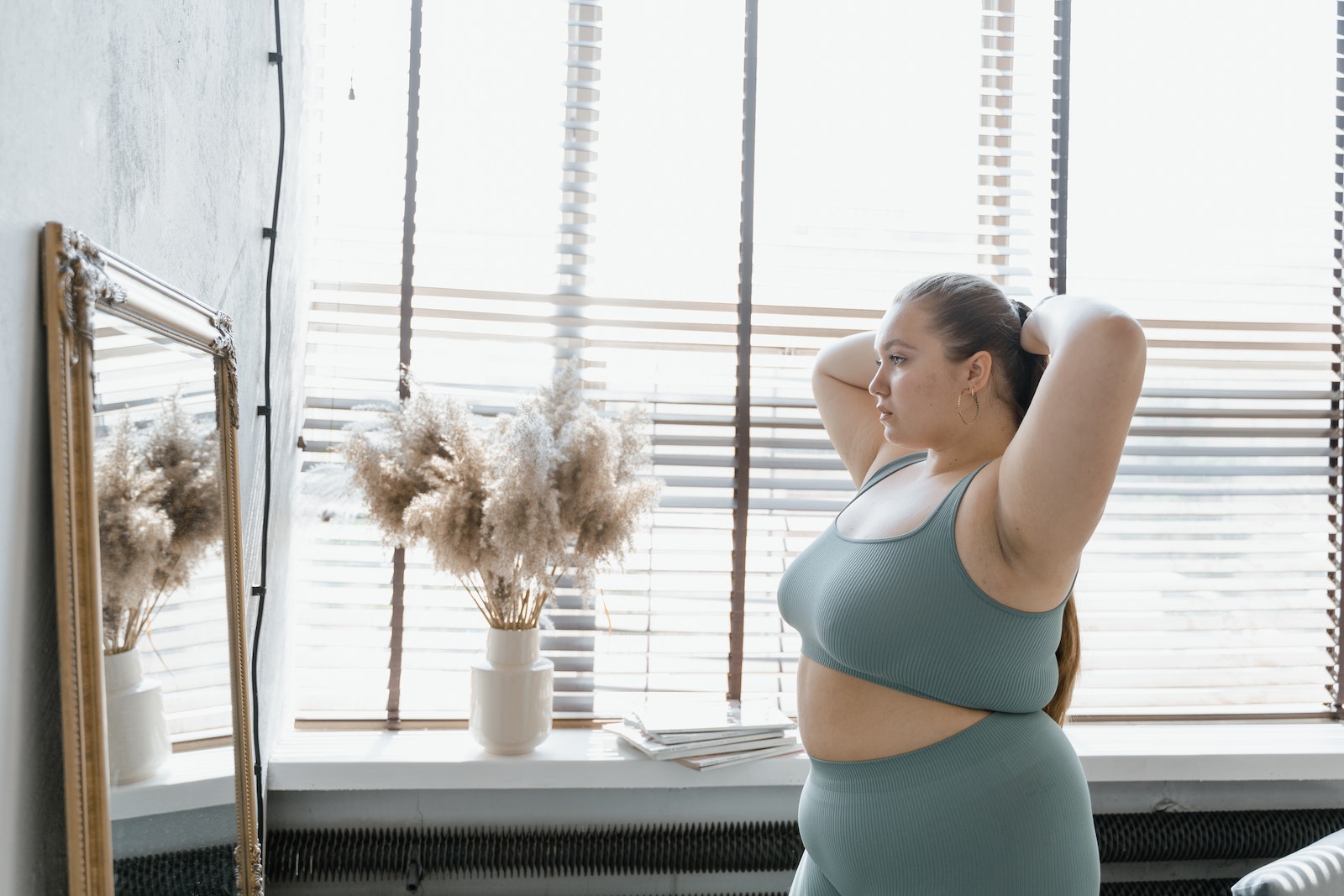 Self-doubt is a common challenge on the weight loss journey.
By using positive self-talk, you can build self-confidence and silence the critical voice within.
When faced with setbacks, self-talk becomes an essential tool for resilience.
Instead of dwelling on failures, use positive self-talk to reframe challenges as opportunities for growth.
It's also important to use self-talk to combat emotional eating and cravings.
By reminding yourself of your goals, visualizing the benefits of healthy choices, and reinforcing positive self-talk, you can resist temptations and make healthier choices.
Keeping your motivation high and staying focused on your weight loss goals is easier with the constant support and encouragement of positive self-talk.
Positive Self-Talk Techniques for a Healthy Lifestyle
Incorporating positive self-talk into your daily routine extends beyond weight loss.
It can positively impact various aspects of your life, including meal planning and food choices.
By using self-talk to reinforce healthy habits and create positive associations with nutritious foods, you can make more mindful decisions and maintain a balanced diet.
Consistency in exercise and physical activity is crucial for weight loss, and positive self-talk can be a powerful tool in overcoming resistance and staying committed.
Additionally, self-talk can help manage stress and anxiety, reducing emotional triggers that may lead to unhealthy behaviors.
Cultivating a positive body image through self-acceptance and self-love is another important aspect of a healthy lifestyle.
Positive self-talk can foster a sense of appreciation for your body, allowing you to focus on your progress and embrace your journey.
The Role of Support and Accountability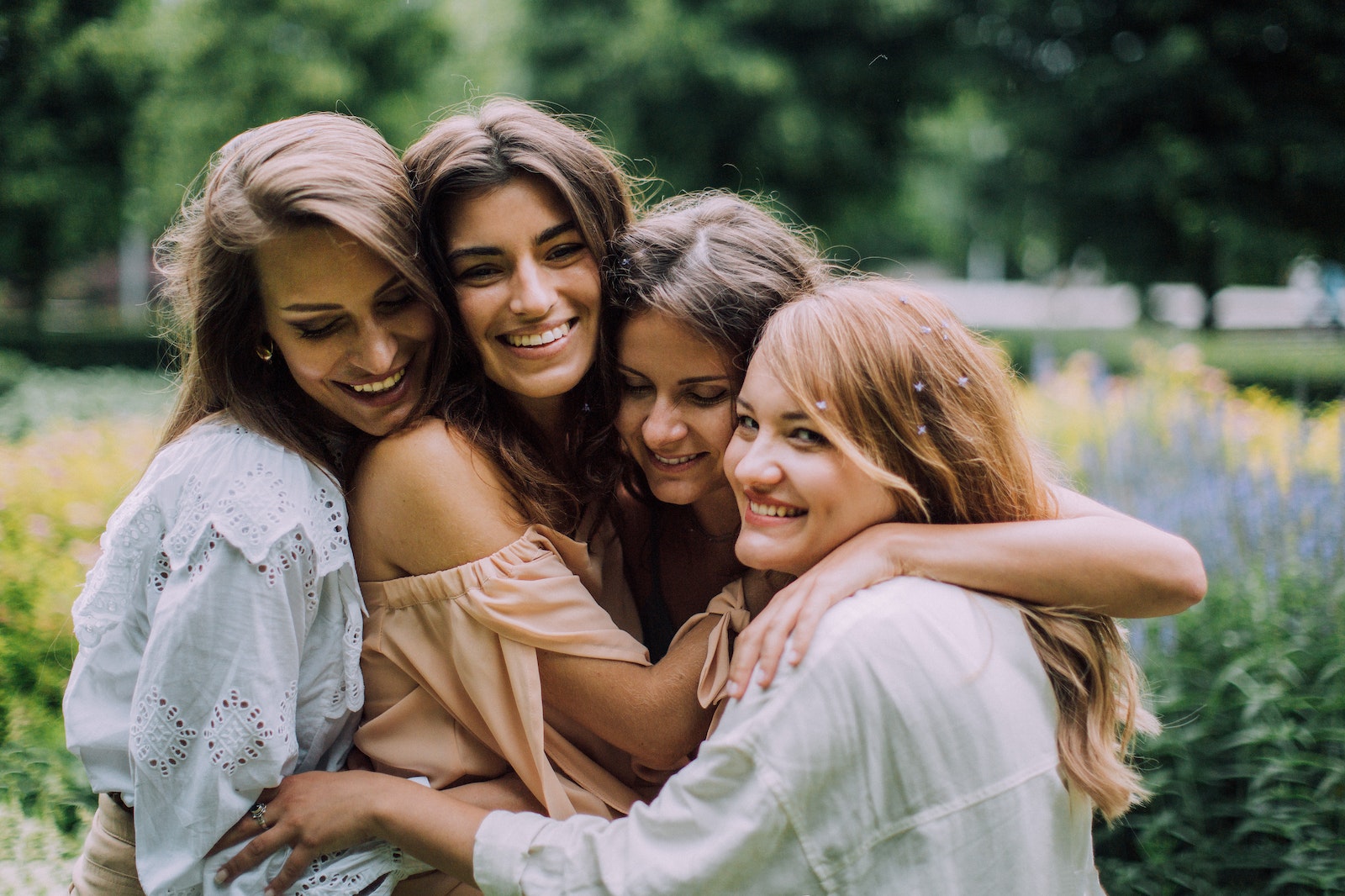 Reaching out to friends, family, or weight loss groups for support is vital in boosting your journey.
Sharing your positive self-talk methods with others can motivate and inspire them in their own weight loss pursuits.
Surrounding yourself with individuals who grasp the influence of self-talk and can offer motivation and reinforcement is crucial.
Having an accountability partner who also values positive self-talk can be immensely advantageous.
By working together, you can celebrate achievements, tackle obstacles, and remain dedicated to achieving your weight loss objectives.
Together with support, encouragement, and commitment, you can transform your weight loss journey into a remarkable success story.
Challenges and Pitfalls of Positive Self-Talk for Weight Loss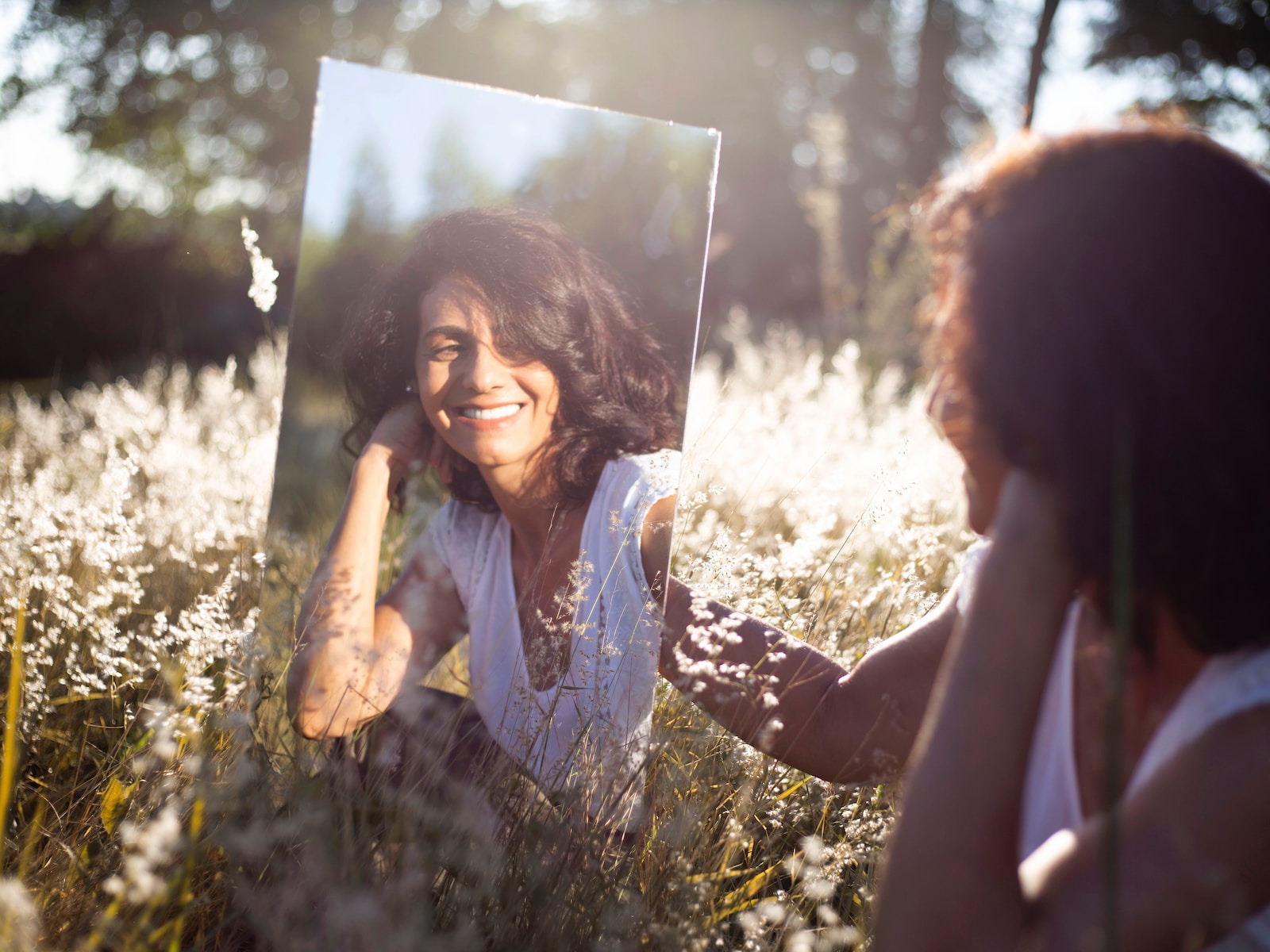 While self-talk offers numerous benefits, it still faces misconceptions and skepticism.
Addressing these challenges and understanding its scientific basis is crucial.
Educating oneself and others about its effectiveness can help overcome resistance and fully embrace this powerful technique.
Maintaining commitment to self-talk practices may be difficult, but consistency is essential.
Recognizing negative self-talk relapses and avoiding discouragement will help sustain a positive mindset during your weight loss journey.
By recognizing negative self-talk relapses and avoiding discouragement, you can sustain your positive mindset throughout your weight loss journey.
Tracking Progress and Celebrating Success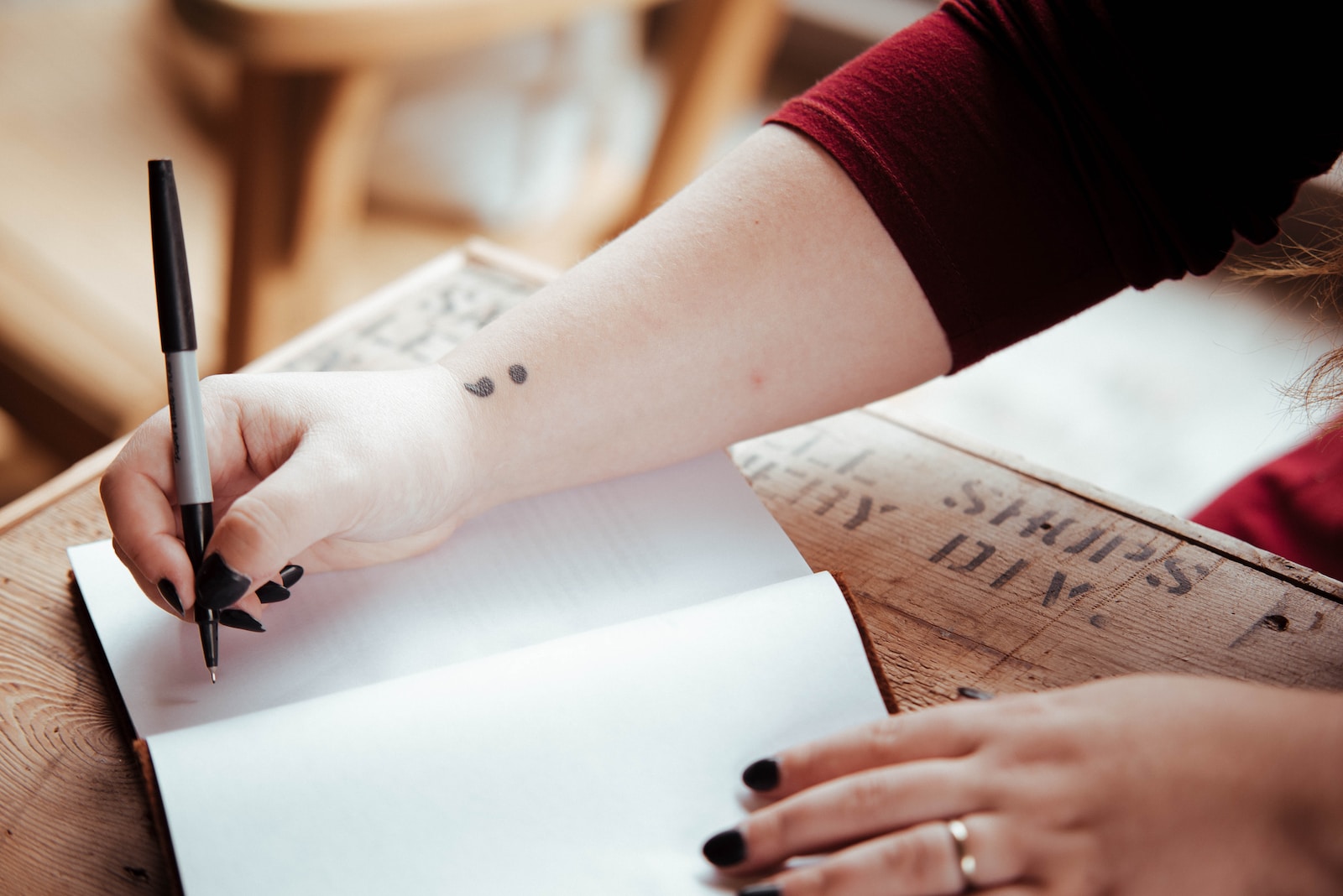 Journaling is an invaluable tool for monitoring your progress in self-talk and reflecting upon it.
Consistently documenting your thoughts, affirmations, and milestones enables you to track your personal growth and pinpoint areas that need improvement.
By establishing milestones throughout your journey and celebrating even the smallest accomplishments, you enhance your motivation and reinforce positive self-talk as an effective strategy for sustaining long-term weight management.
Recognizing your progress keeps you motivated and ensures that you continue to enjoy the advantages of positive self-talk.
Regular journaling, therefore, is crucial in maintaining your motivation and reaping the rewards of fostering a positive mindset.
Incorporating Self-Talk into Various Weight Loss Programs
Positive self-talk can be seamlessly integrated into various weight loss programs and approaches.
Whether you follow a specific diet plan or exercise regimen, self-talk enhances the effectiveness of these strategies.
By aligning your thoughts and beliefs with your chosen program, you create a harmonious and empowering weight loss experience.
Additionally, seeking professional guidance while incorporating self-talk can provide expert support and ensure you make the most of this powerful technique.
Conclusion
Positive self-talk is a game-changer on your weight loss journey.
It unlocks the potential within you by transforming your mindset and approach to challenges.
By embracing positive affirmations, challenging negative thought patterns, and harnessing the power of visualization, you can overcome obstacles and achieve your weight loss goals.
Remember, self-talk is not only for weight loss but also for fostering a healthier and more fulfilling lifestyle.
Start incorporating positive self-talk today and empower yourself on your weight loss journey.
Are you ready to take control of your weight loss journey and achieve the results you've always dreamed of?
In this blog post, we've explored the incredible benefits of positive self-talk in the context of weight loss.
But what if we told you there's a method that can supercharge your efforts, making it easier to shed those unwanted pounds easier than ever?
Introducing the PrimaJust weight loss method—the exact method to unlock your metabolism for all-natural weight loss, enabling you to lose 1-3 pounds per week automatically, with no need for restrictive diets or exercise.
It's time to take action and transform your life.
Download our free report now and discover The Exact Method to Unlock Your Metabolism for All-Natural Weight Loss.
Don't wait any longer; click the link below and get your report!
[Source]
Free Report
If you have any questions or comments, please leave them below.