Strength training for women is a vital aspect of achieving optimal fitness levels and overall well-being. By incorporating strength training exercises into their fitness routines, women can experience a wide range of physical and mental benefits. In our previous blog we wrote about The Role Relationships Can Play in Weight Loss. In this blog post, we will explore the importance of strength training for women's fitness and delve into the various advantages it offers, enabling women to embrace a stronger and healthier lifestyle.
Understanding
Strength Training for Women's Fitness
Strength training can be defined as a form of physical exercise that employs resistance to improve muscular strength, endurance, and body composition.
While there exists a common misconception that strength training is primarily reserved for men, the truth is that it is equally essential for women.
Engaging in regular strength training exercises allows women to enjoy a multitude of benefits, including increased muscle tone, improved metabolism, enhanced bone density, and enhanced physical performance.
One of the misconceptions that often deter women from embarking on their strength training journey is the fear of developing bulky muscles.
However, it is crucial to dispel this myth.
Due to differences in hormones and genetics, women are less likely to develop bulky muscles and more likely to achieve a toned and sculpted physique through strength training.
The Science Behind Strength Training for Women's Fitness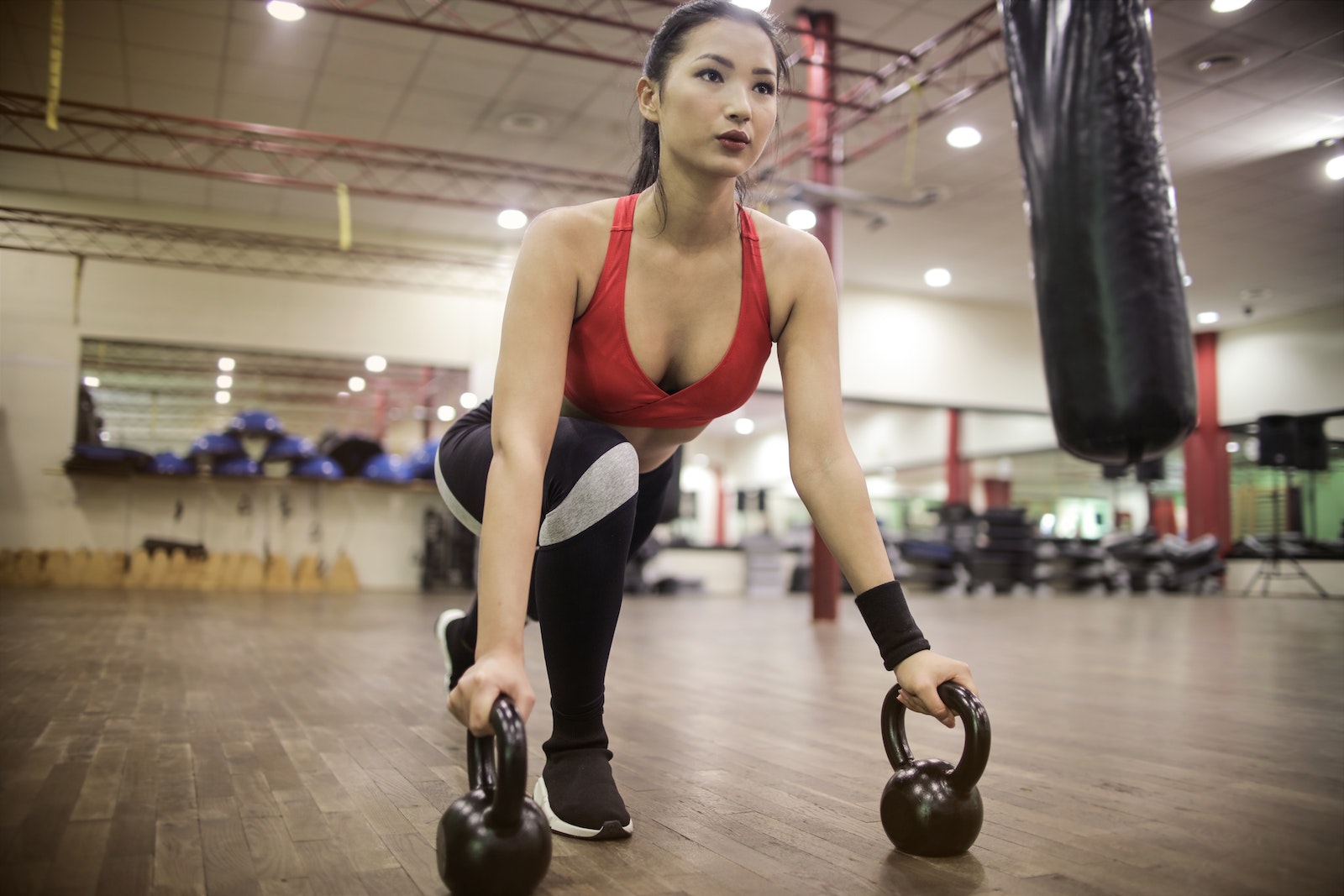 Strength training has unique effects on women's bodies when compared to men.
Women naturally possess lower testosterone levels, resulting in a slower rate of muscle growth.
However, this does not diminish the effectiveness of strength training for women's fitness.
The increase in muscle mass contributes to improved metabolism, enabling more efficient calorie burning and weight management.
Hormonal factors, such as estrogen and progesterone, also play a significant role in women's strength training.
These hormones influence how women respond to training stimuli, impacting muscle recovery, strength gains, and overall performance.
Understanding these factors empowers women to tailor their training programs and maximize their results.
Exploring Different Types of Strength Training for Women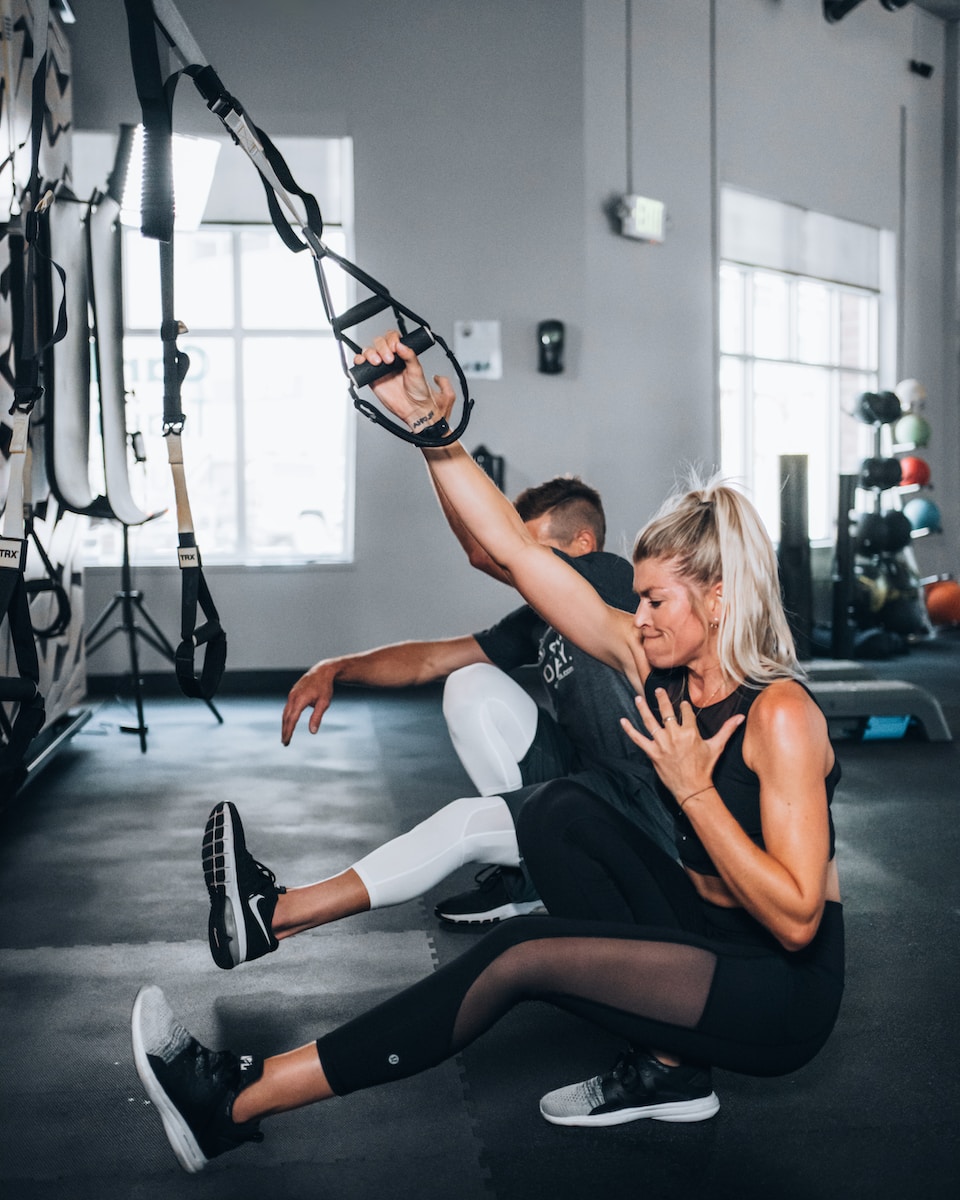 Free weights and resistance training: Incorporating dumbbells, barbells, or weight machines into a workout routine provides a diverse array of exercises that target specific muscle groups.
Free weights and resistance training allow for progressive overload, gradually increasing resistance to challenge muscles and promote strength gains.
Bodyweight exercises for strength and toning: Bodyweight exercises, such as push-ups, squats, and lunges, are highly effective in building strength and improving muscle tone.
The best part is that they can be performed anywhere and require minimal equipment.
Incorporating resistance bands for added resistance: Resistance bands offer variable resistance throughout the range of motion, making them a versatile and efficient tool for strength training.
They can effectively target various muscle groups and are highly portable.
Functional training and its benefits for women: Functional training involves exercises that mimic real-life movements, enhancing overall strength, stability, and flexibility.
This type of training is particularly beneficial for women aiming to improve functional fitness for daily activities and sports.
High-intensity interval training (HIIT) for strength and cardiovascular fitness: HIIT combines short bursts of intense exercises with brief recovery periods.
This form of training not only improves strength but also boosts cardiovascular fitness, making it a time-efficient and highly effective method for women.
Designing an Effective Strength Training Program for Women's Fitness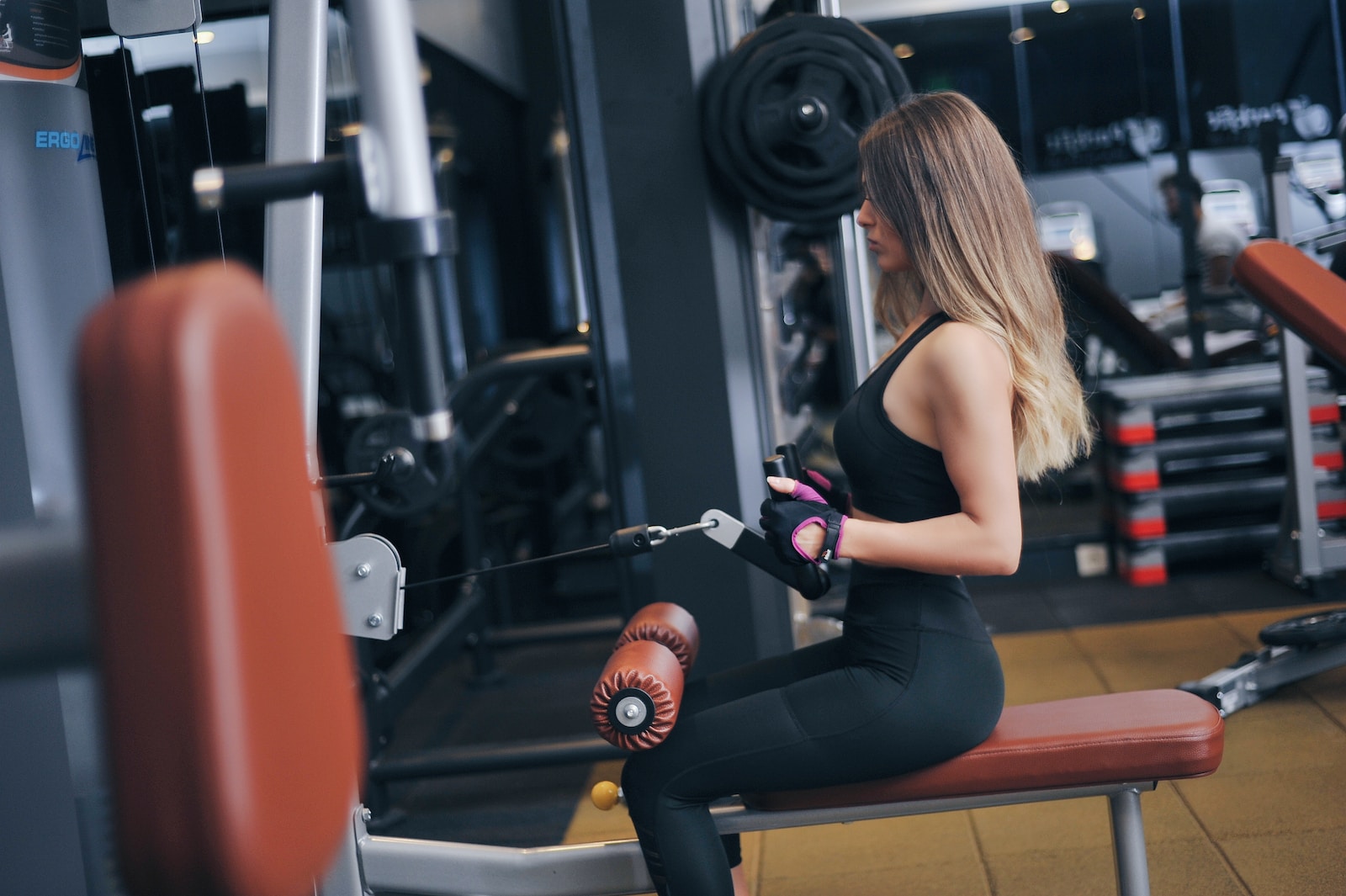 To create an effective strength training program, it is essential to set specific goals and objectives.
By determining the intensity and frequency of workouts based on current fitness levels and desired outcomes, women can tailor their programs to suit their individual needs.
A balanced workout routine should target different muscle groups to ensure overall strength and symmetry.
Gradual progression and periodization are crucial for achieving long-term results.
Starting with lighter weights or bodyweight exercises and gradually increasing resistance or difficulty level as strength improves is key.
It is also essential to prioritize proper form and technique during exercises to prevent injuries and maximize the benefits of each movement.
Tips and Techniques for Maximizing Results
Understanding the mind-muscle connection: Focus on engaging the target muscles during exercises, emphasizing quality over quantity.
Developing a strong mind-muscle connection maximizes muscle activation and overall effectiveness.
Incorporating proper nutrition and hydration: Providing the body with adequate fuel through a balanced diet rich in protein, healthy fats, and carbohydrates is essential for optimal strength training.
Staying well-hydrated supports muscle function and recovery.
The significance of rest and recovery: Allowing the body time to rest and recover between strength training sessions is crucial.
Adequate sleep and rest days are essential for muscle repair and growth.
Adding variety to prevent plateaus and maintain motivation: Incorporating a variety of exercises, rep ranges, and training techniques keeps workouts challenging and interesting.
This approach helps prevent plateaus and ensures continuous progress.
Tracking progress and making adjustments as needed: Keeping a training journal to monitor progress, including weights lifted, repetitions performed, and overall improvements, is highly beneficial.
Based on progress, adjustments to the training program can be made to continually challenge the body.
Overcoming Challenges and Roadblocks in Strength Training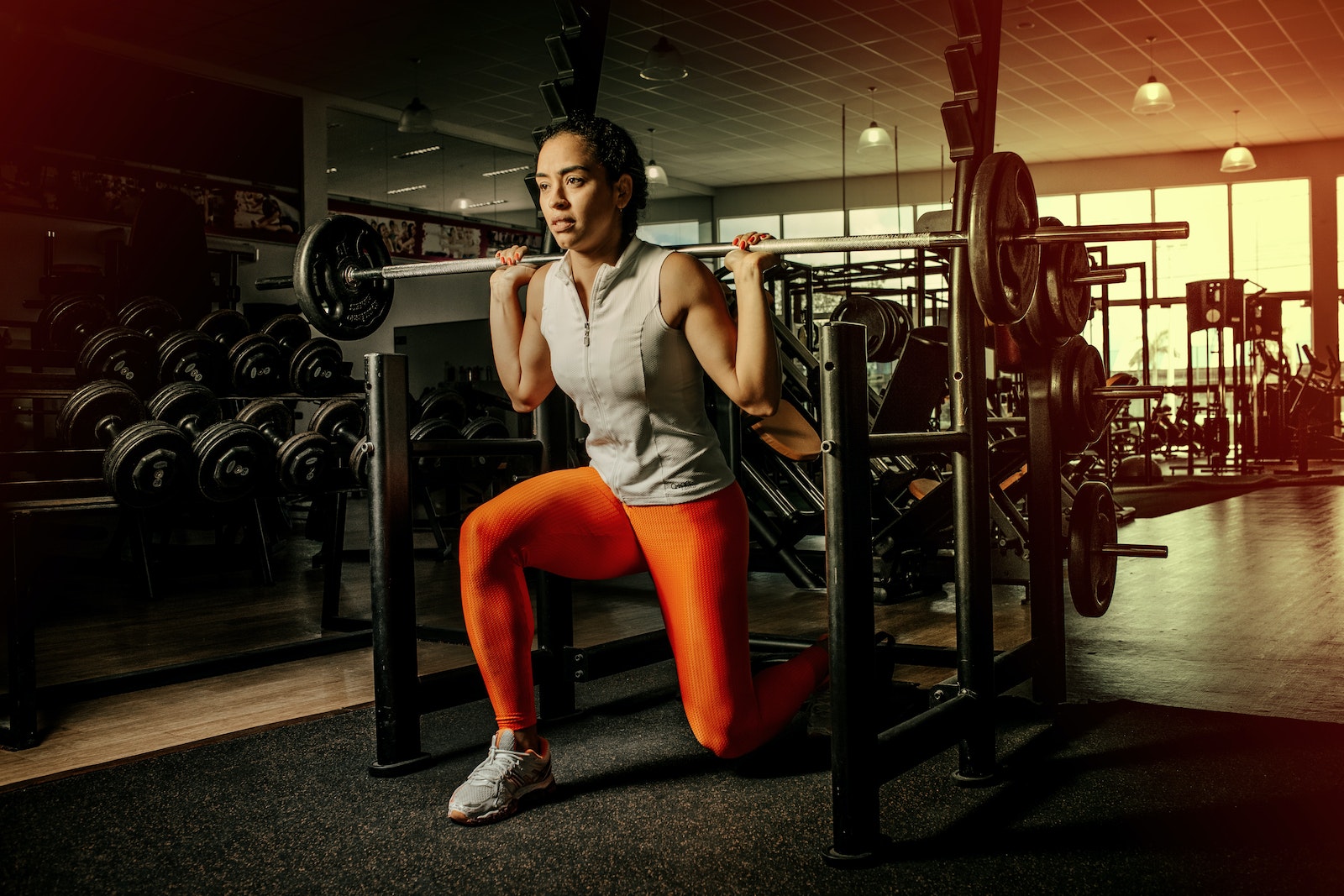 Strength training may come with its fair share of challenges, such as time constraints, busy schedules, or self-doubt.
To overcome these roadblocks, it is essential to prioritize workouts by scheduling them as you would any other important appointment.
Find strategies to stay motivated, such as setting achievable goals, rewarding yourself for milestones achieved, or finding a workout buddy or support group.
Addressing common injuries involves focusing on proper form, incorporating warm-up and cool-down exercises, and listening to the body's signals.
The Long-Term Benefits of Strength Training for Women's Fitness
Committing to regular strength training provides numerous long-term benefits for women's overall health and well-being.
Improved fitness levels, increased functional strength, and enhanced metabolism contribute to better overall physical performance.
Strength training also promotes increased bone density, reducing the risk of osteoporosis.
Additionally, it boosts confidence, improves body image, and supports healthy aging.
Conclusion
In conclusion, strength training is a vital component of women's fitness routines.
By understanding the importance and benefits of strength training, women can embrace its empowering effects on their physical and mental well-being.
Through a well-designed training program, incorporating various types of strength training exercises, and following tips for maximizing results, women can unlock their full potential, achieve their fitness goals, and lead a stronger, healthier life.
Remember, strength training for women's fitness is a journey that requires commitment, consistency, and patience.
Start today and empower yourself with strength training for a lifetime of fitness and well-being.
Are you ready to elevate your journey toward a stronger and healthier life to the next level?
While strength training for women's fitness offers a multitude of benefits, including improved metabolism and enhanced physical performance, unlocking your full potential depends on understanding the right approach.
That's where the PrimaJust weight loss method comes in.
By downloading our still-free report, you'll discover the exact method to unlock your metabolism for all-natural weight loss, enabling you to lose 1-3 pounds per week automatically—no diet or exercise needed!
Don't miss out on this opportunity to supercharge your fitness journey.
Click the link below to access your free report and start transforming your life today!
[Source]
Free Report
If you like this article, please share it.