Sustainable eating is a concept that goes beyond short-term dieting trends and focuses on nourishing your body while also considering the long-term health and well-being of both yourself and the planet. In our previous blog we wrote about Hormone Balance for Weight Loss: Discover its Crucial Role. In this blog post, we will explore the limitations of restrictive diets, the pitfalls they may present, and how embracing sustainable eating can provide a liberating and healthy approach to food.
Whta is Restrictive Diets?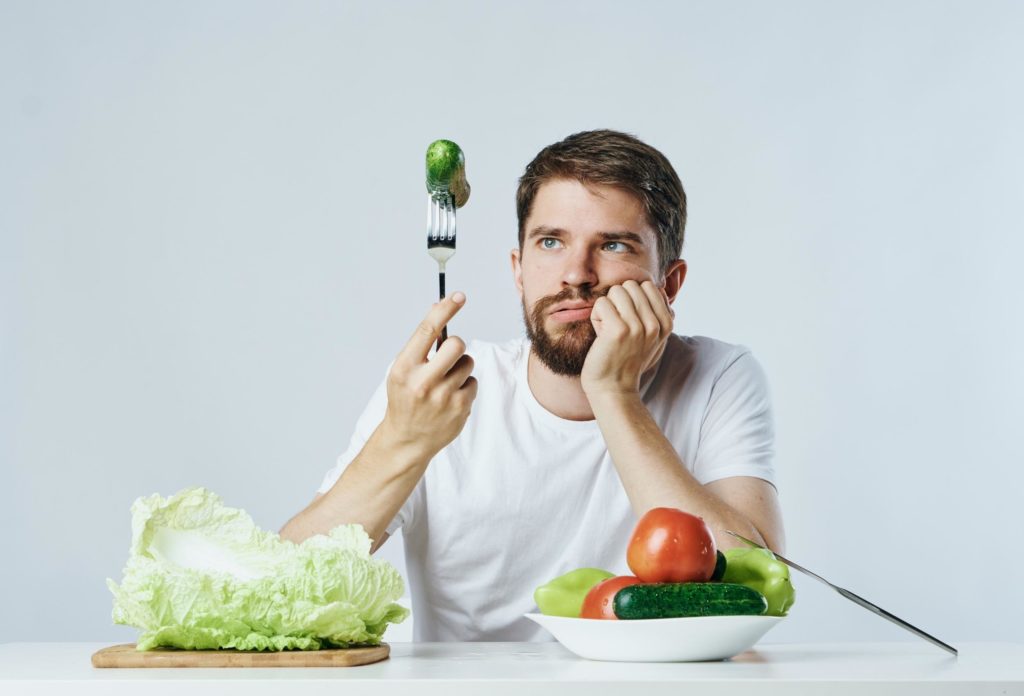 Restrictive diets are characterized by strict rules and limitations regarding food choices.
While they may offer short-term benefits such as rapid weight loss or specific health improvements, they often fail to provide long-term sustainability.
The problem with restrictive diets lies in their one-size-fits-all approach, which disregards individual differences and preferences.
Keto, paleo, and other similar diets are examples of restrictive eating patterns that restrict certain food groups or macronutrients.
The Pitfalls of Restrictive Diets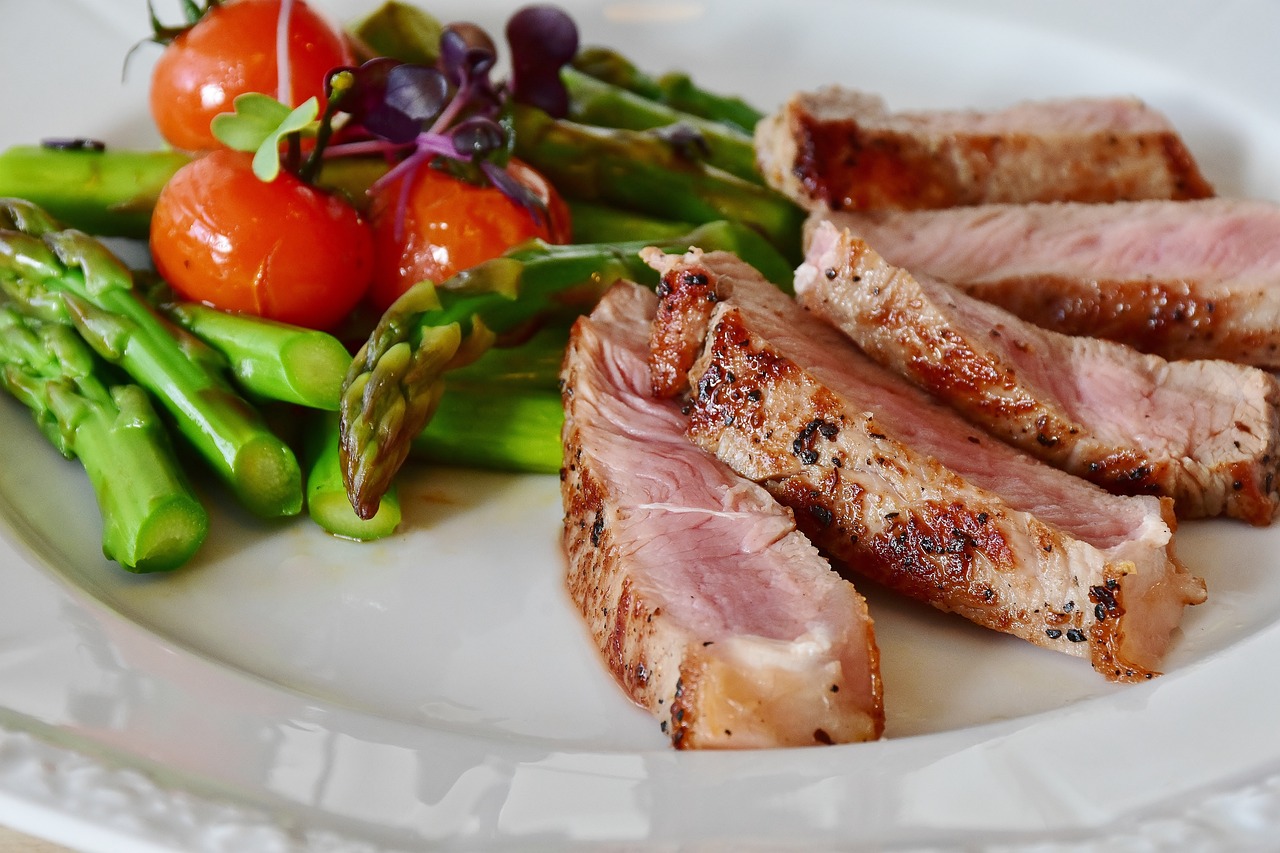 These diets can lead to nutritional deficiencies and imbalances.
By eliminating entire food groups or severely restricting calories, you may miss out on essential vitamins, minerals, and macronutrients necessary for optimal health.
For example, eliminating carbohydrates from your diet may result in low energy levels and difficulties in meeting your fiber needs.
Furthermore, the restrictive nature of these diets can have negative psychological and emotional impacts, creating a constant battle with food and feelings of deprivation.
This can lead to an unhealthy relationship with food, potentially resulting in disordered eating patterns.
They can also hinder your social life and strain relationships when dining out or attending events, as the strict dietary rules may make it challenging to find suitable options or participate fully in social gatherings.
What Is Sustainable Eating?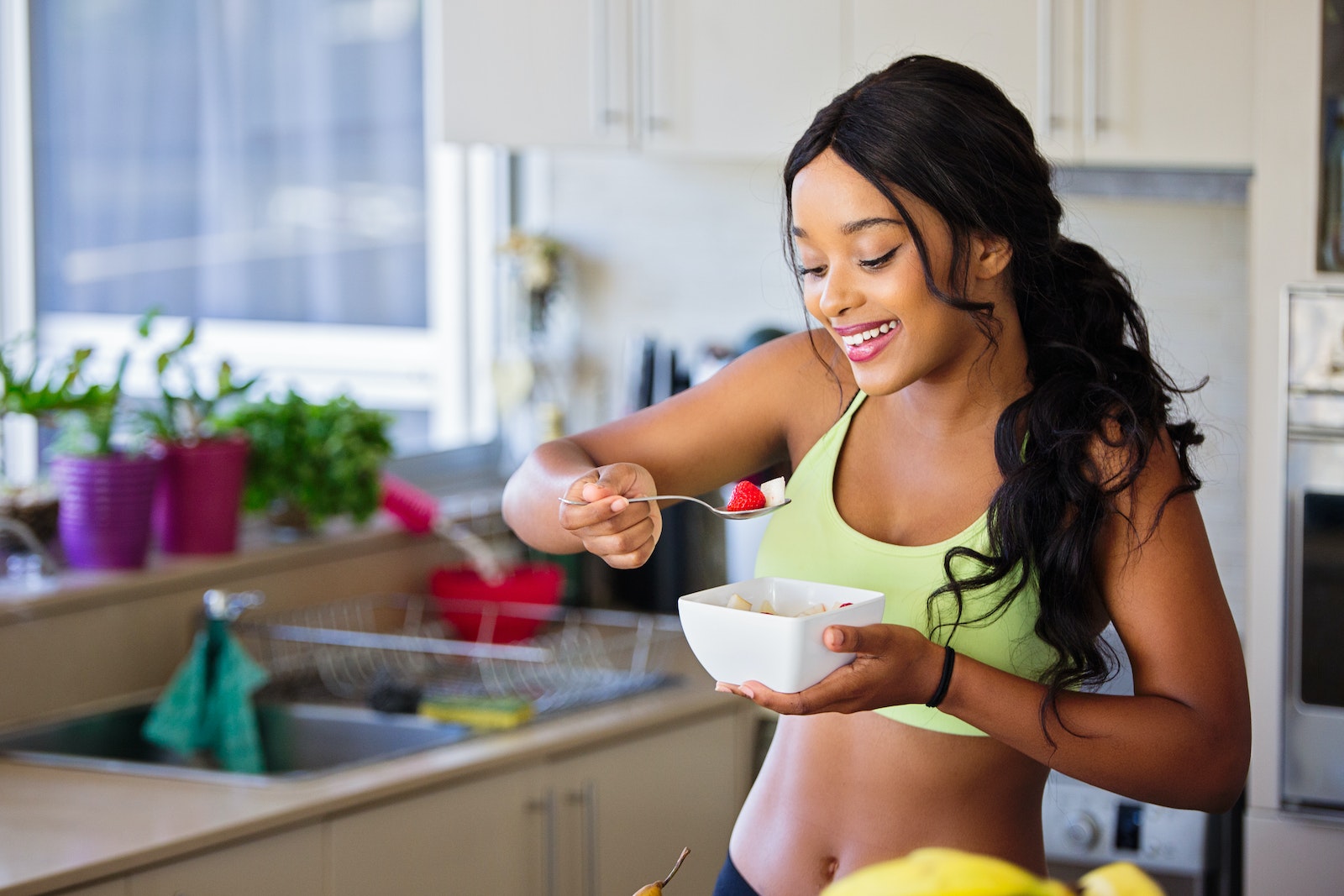 Sustainable eating is a holistic approach that aims to strike a balance between personal health, environmental impact, and ethical considerations.
It emphasizes long-term benefits and focuses on making conscious food choices that support both your well-being and the planet.
By embracing sustainable eating, you can liberate yourself from the rigid restrictions of traditional diets and develop a positive relationship with food.
Key Components of Sustainable Eating
1. Whole Foods and Plant-Based Diet
Incorporating whole foods into your diet is vital for sustainable eating.
These minimally processed foods, including fruits, vegetables, whole grains, nuts, seeds, and legumes, retain their natural nutritional value.
They provide essential vitamins, minerals, and fiber for overall health.
A plant-based diet is crucial for sustainability, emphasizing plant-based proteins like legumes, tofu, tempeh, and seitan while reducing animal product consumption.
Shifting to a plant-based diet can be a gradual process. Start by adding more plant-based meals, trying new recipes, and flavors.
Gradually decrease reliance on animal products while ensuring nutritional needs are met.
2. Mindful Eating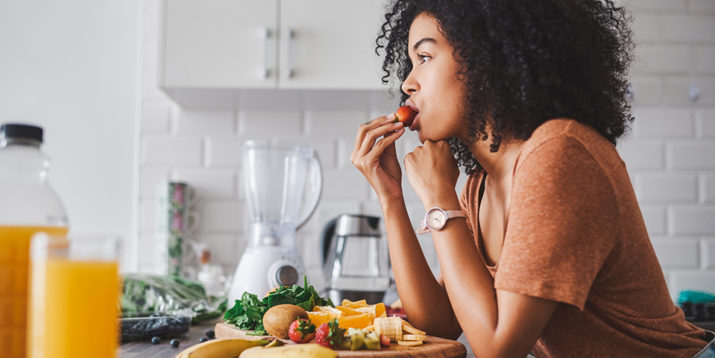 Mindful eating is essential for sustainable eating. It entails being mindful of your body's hunger and fullness signals and actively engaging with the eating experience.
By slowing down and relishing each bite, you can fully appreciate the flavors, textures, and aromas of your food.
This practice helps you better recognize your body's cues of hunger and fullness, preventing overeating and improving digestion.
To implement mindful eating, create a peaceful and undistracted atmosphere during meals.
Chew your food thoroughly and involve your senses by observing colors, smells, and tastes.
By adopting mindful eating, you can enjoy meals more and foster a healthier relationship with food.
3. Local and Seasonal Food
Supporting local farmers and businesses is another important aspect of sustainable eating.
Buying locally grown produce reduces the carbon footprint associated with long-distance transportation.
It also supports the local economy and fosters a sense of community.
Choosing seasonal fruits and vegetables is also key to sustainable eating.
Seasonal produce is fresher, tastier, and more nutritious since it is harvested at its peak.
Additionally, consuming seasonal foods reduces the demand for out-of-season produce that is often transported from far away, contributing to environmental degradation.
To incorporate local and seasonal food into your diet, explore farmers markets in your area, join community-supported agriculture (CSA) programs, or consider growing your own produce if space permits.
By doing so, you support sustainable farming practices and enjoy the benefits of fresh, seasonal ingredients.
4. Reducing Food Waste
Understanding the impact of food waste on the environment is crucial when it comes to sustainable eating.
Food waste contributes to greenhouse gas emissions and depletes natural resources.
Minimizing food waste at home is an effective way to reduce your environmental footprint.
Plan your meals and make a shopping list to avoid overbuying.
Properly store leftovers and prioritize consuming them before they spoil.
Get creative with repurposing ingredients by using vegetable scraps for homemade broth or transforming stale bread into croutons or breadcrumbs.
These small actions can significantly reduce the amount of food that goes to waste.
5. Sustainable Food Choices
Making sustainable food choices involves considering the environmental and ethical aspects of your food.
Opt for sustainably sourced seafood by looking for certifications such as the Marine Stewardship Council (MSC) or the Aquaculture Stewardship Council (ASC).
For fruits and vegetables, choose organic produce to minimize exposure to harmful pesticides and support sustainable farming methods.
While organic options may not always be accessible or affordable, prioritize purchasing organic varieties of the "Dirty Dozen" – a list of produce with higher pesticide residues.
Reading labels with certifications like Fair Trade, Rainforest Alliance, or USDA Organic helps make informed decisions regarding sustainability and ethics.
Overcoming Challenges and Obstacles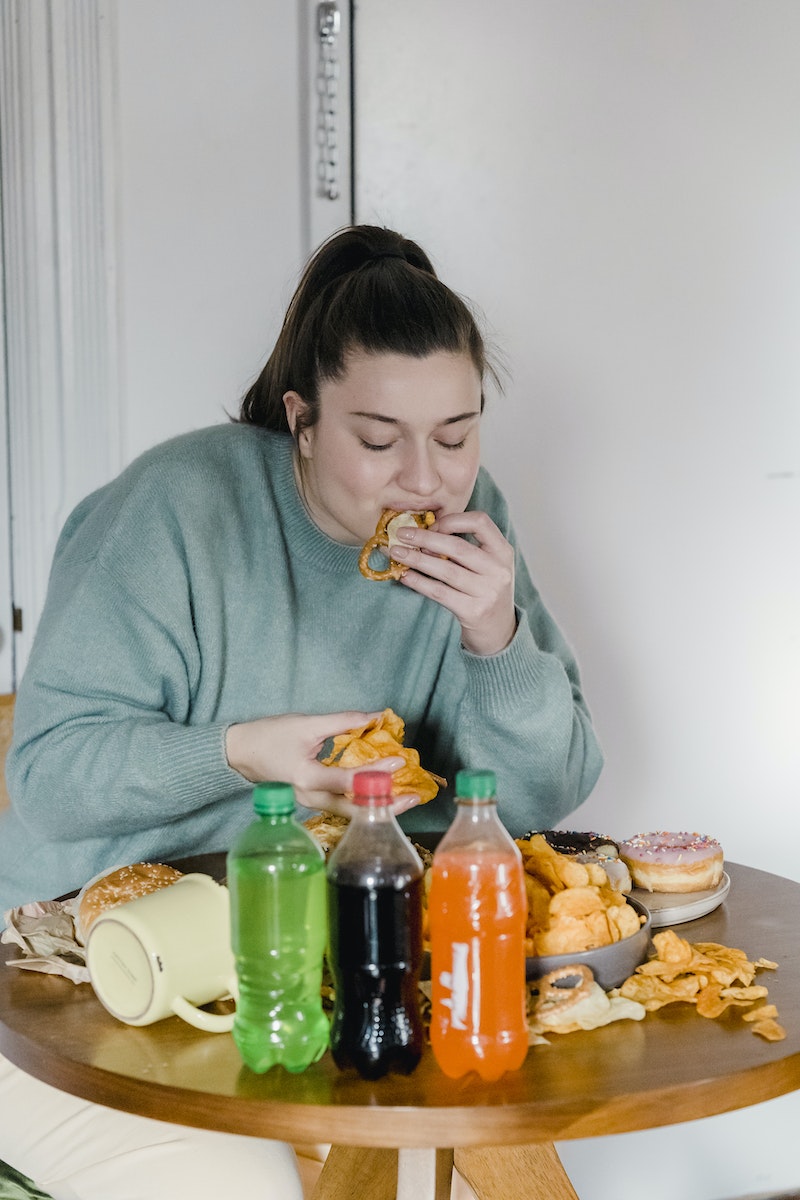 Transitioning from restrictive diets to sustainable eating may present challenges.
Dealing with cravings and temptations is a common hurdle, but reminding yourself of the long-term benefits and finding healthier alternatives can help overcome these obstacles.
When navigating social situations and dining out, communicate your dietary preferences and seek out restaurants that offer sustainable options.
Overcoming the fear of missing out (FOMO) involves embracing the freedom and flexibility that sustainable eating offers.
The Benefits of Sustainable Eating
Embracing sustainable eating brings numerous benefits.
By prioritizing whole foods and plant-based options, you nourish your body with essential nutrients while reducing the risk of chronic diseases.
Sustainable eating also has a positive impact on the environment by conserving natural resources, reducing greenhouse gas emissions, and supporting sustainable agricultural practices.
Additionally, ethical considerations, such as supporting fair trade and animal welfare, are an inherent part of sustainable eating.
Conclusion
In conclusion, sustainable eating liberates you from the constraints of restrictive diets and offers a holistic approach to long-term health and well-being.
By embracing the principles of sustainable eating, you can nourish your body, protect the environment, and make conscious choices that align with your values.
Remember, sustainable eating is a journey, and each step you take towards it empowers you to create a healthier and more sustainable future.
Are you tired of the endless cycle of restrictive diets that promise quick results but leave you feeling deprived and unsatisfied?
In our exploration of sustainable eating, we've uncovered the limitations and pitfalls of these one-size-fits-all approaches.
Now, it's time to introduce you to a life-changing method that will transform your thoughts about weight loss.
Introducing the PrimaJust weight loss method, a revolutionary approach that requires no dieting or strenuous exercise.
In our still-free report, you'll discover The Exact Method to Unlock Your Metabolism for All-Natural Weight Loss, Enabling You to Lose 1-3 Pounds Per Week Automatically.
Say goodbye to restrictive diets and hello to a sustainable, liberating, and healthy way of achieving your weight loss goals.
Download the report now and start your journey toward a healthier, happier you!
[Source]
Free Report
Comment below if you're interested in learning more about effortless weight loss.