In today's fast-paced world, it's easy to fall into the trap of mindless eating, leading to unhealthy eating habits and weight gain. However, there is a solution: mindful eating. Mindful eating is a practice that promotes self-awareness, helping individuals make conscious choices about what and how they eat. In our previous blog we wrote about Body Positivity: Embrace Self-Love for Lasting Wellness. In this blog post we will reveal the ultimate guide to mindful eating and explore its concept, understand its principles, and delve into the powerful benefits it offers for effective weight management.
What is Mindful Eating?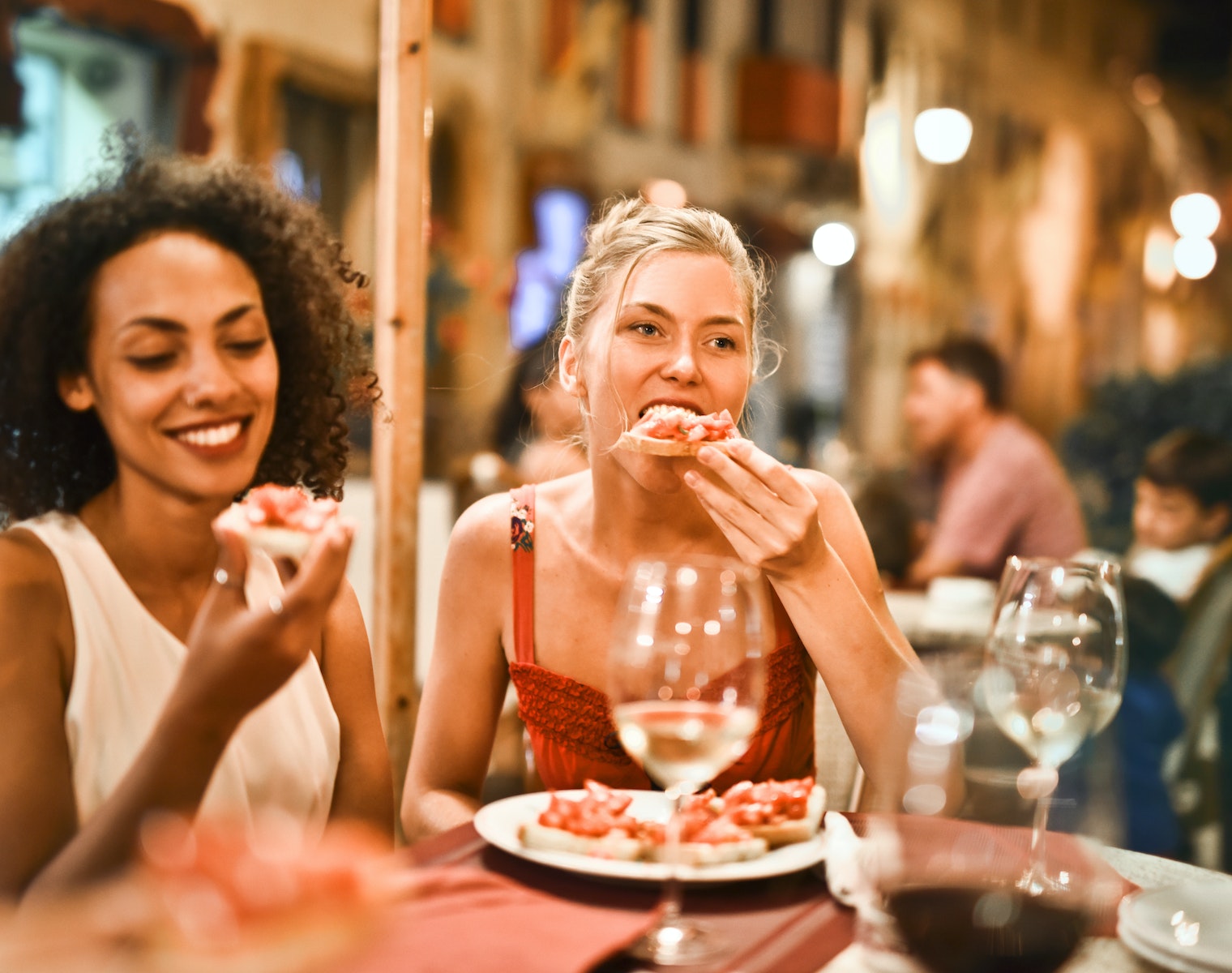 Mindful eating is more than just paying attention to what's on your plate.
It involves being fully present and engaged in the eating experience, focusing on the taste, texture, and enjoyment of each bite.
By doing so, we can develop a healthier relationship with food and reshape our eating habits.
Mindful Eating vs. Traditional Eating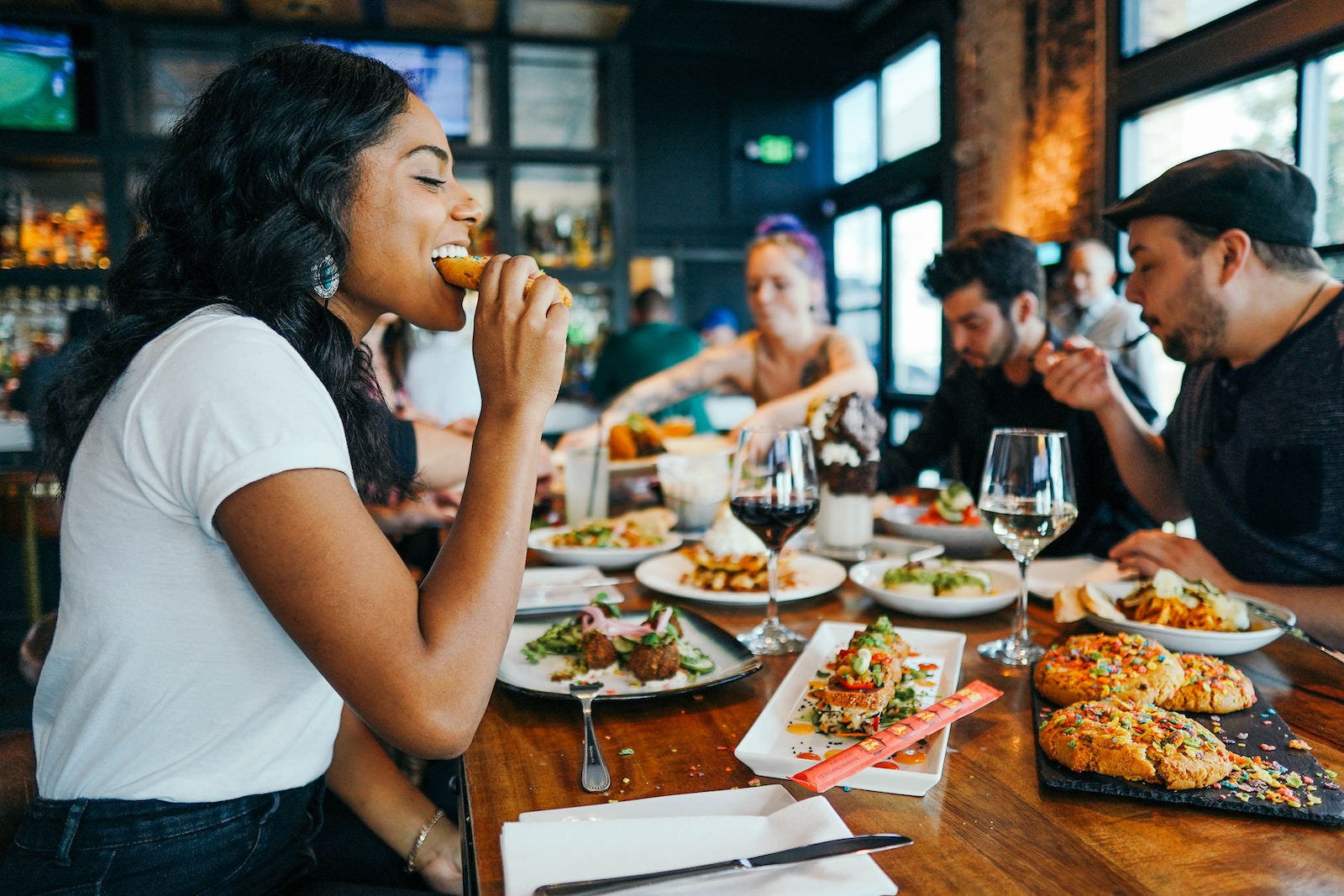 Mindful eating differs significantly from mindless or emotional eating.
While traditional eating often involves distractions, rushed meals, and reliance on external cues, mindful eating encourages us to tune in to our body's signals and eat with intention and awareness.
It is not a diet but a sustainable way of nourishing ourselves.
How Mindful Eating Supports Effective Weight Management
Developing a Healthy Relationship with Food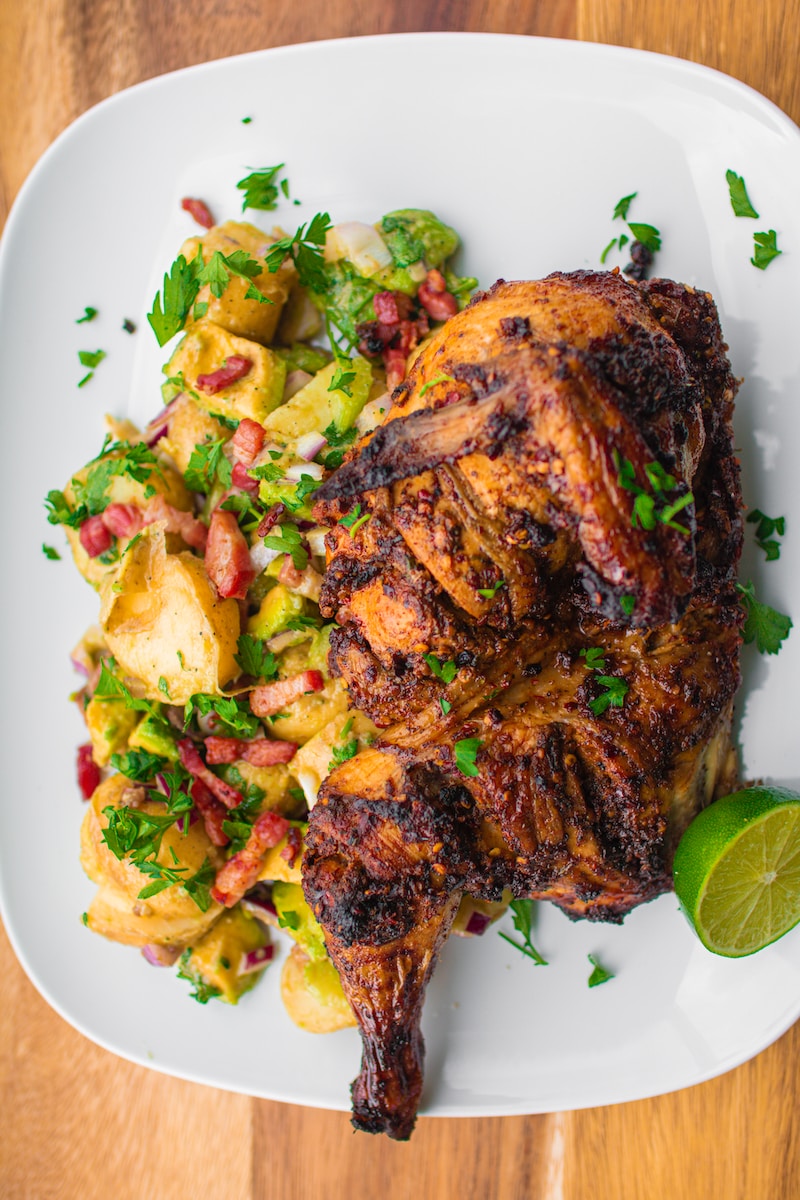 Developing a healthy relationship with food is crucial for effective weight management. Mindful eating fosters this relationship by promoting self-awareness and self-compassion.
It encourages individuals to observe their thoughts, feelings, and physical sensations about food without judgment.
This awareness helps identify emotions and triggers for unhealthy eating habits, enabling conscious food choices and healthier eating patterns.
Mindful eating also breaks the cycle of emotional eating by teaching individuals to recognize emotional triggers and develop non-food-related coping mechanisms.
Practicing mindfulness allows for direct addressing of emotions, reducing reliance on food for emotional comfort.
Recognizing Hunger and Fullness Cues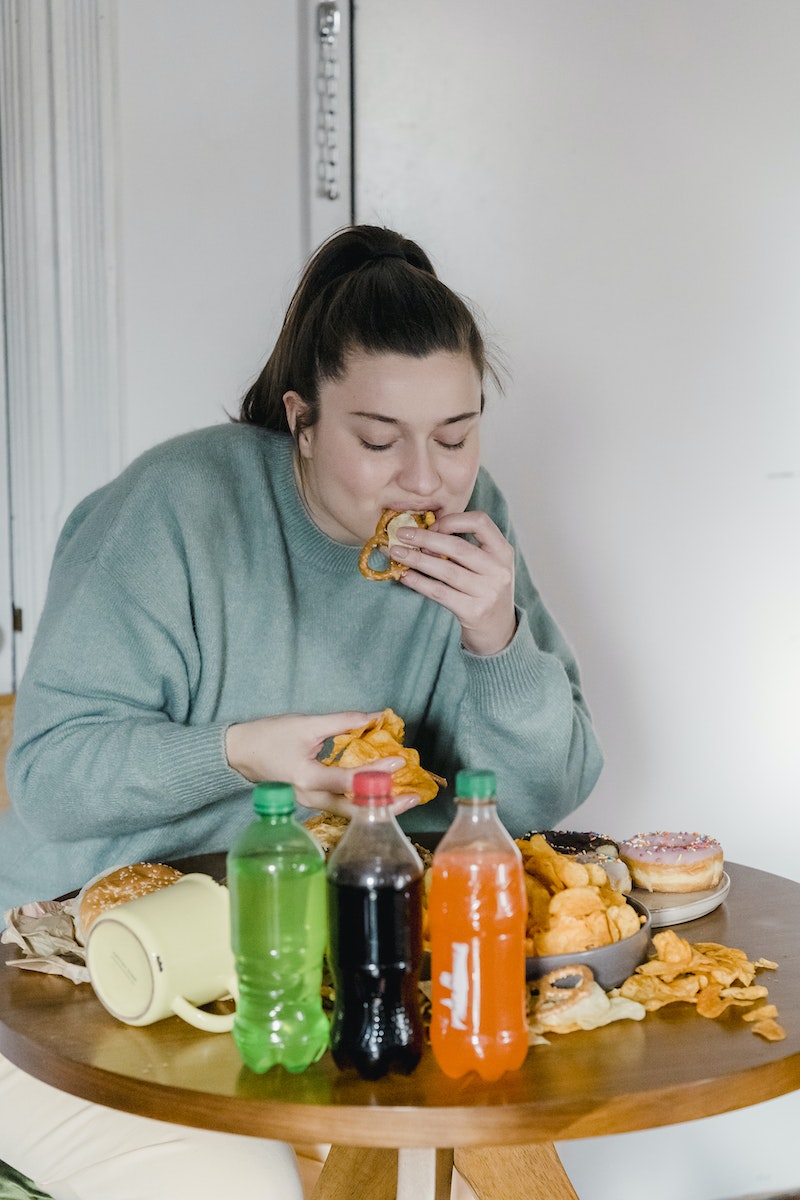 Mindful eating aids weight management by helping individuals reconnect with their body's natural cues for hunger and fullness.
Modern lifestyles, external distractions, and dieting habits have caused many people to lose touch with these signals.
Mindful eating teaches individuals to listen to their body, trust its cues, and pay attention to physical sensations like stomach contractions or satiety.
By doing so, people can accurately determine when they are genuinely hungry or comfortably full, avoiding overeating or undereating.
This approach promotes balanced food intake, encouraging individuals to eat when hungry and stop when satisfied.
Preventing Overeating and Binge Eating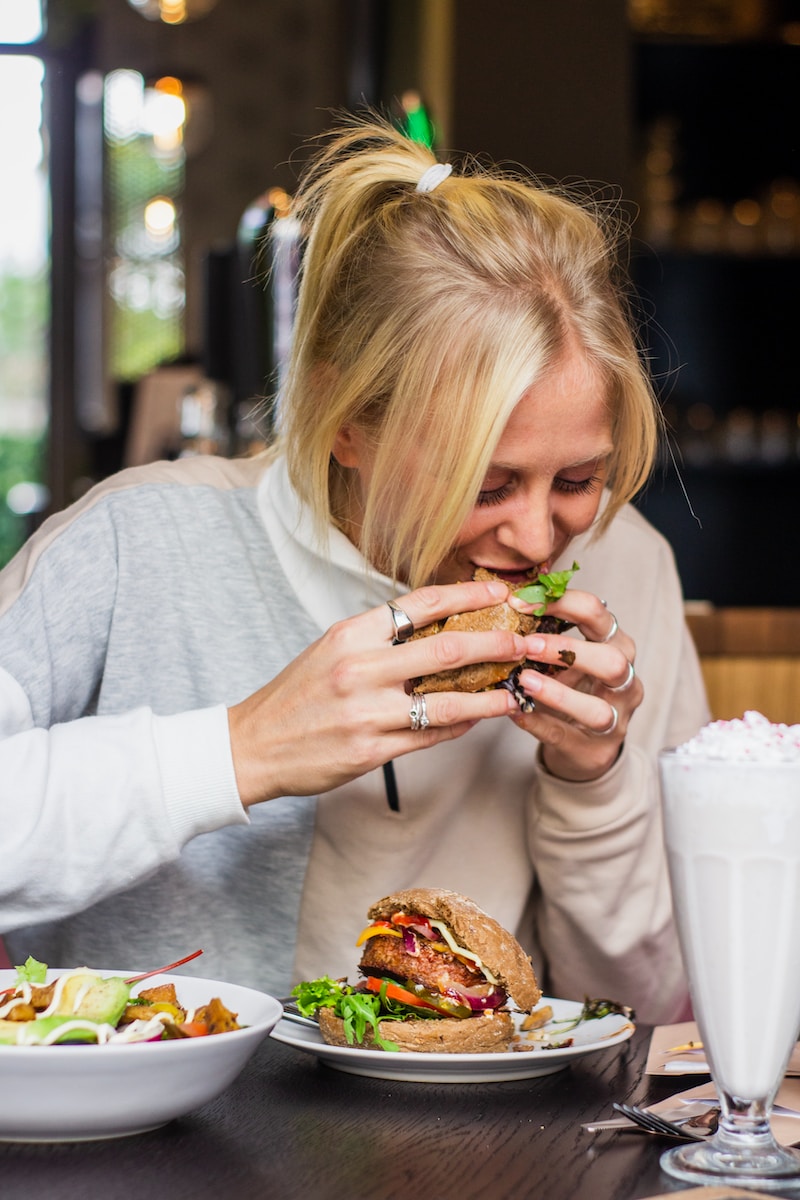 Mindful eating is an effective approach to reduce overeating and prevent binge eating.
It involves becoming more conscious of eating habits, triggers, and the feeling of fullness.
By practicing mindfulness, people can eat at a slower pace, appreciate the taste and texture of food, and recognize the satisfaction they derive from it.
This awareness helps distinguish between physical hunger and emotional cravings, enabling individuals to make deliberate choices about nourishing their bodies and avoid overeating or engaging in binge eating.
Increasing Satiety and Satisfaction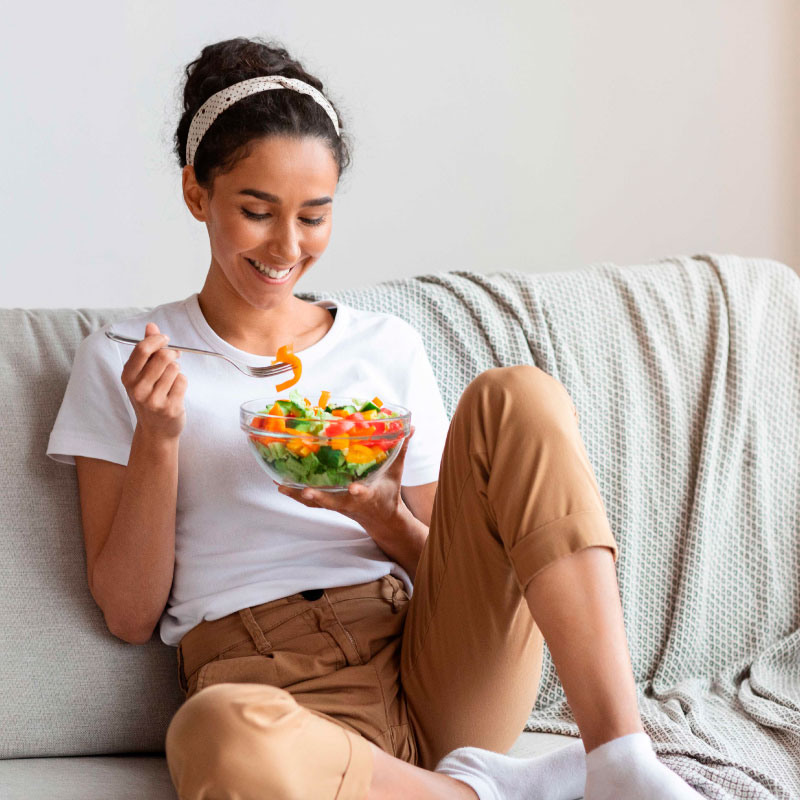 Mindful eating enhances the pleasure and fulfillment gained from food by fully engaging in the eating experience.
This allows individuals to appreciate the taste, texture, and smell of their meals.
Such heightened awareness not only makes eating more enjoyable but also increases satisfaction.
Mindful eaters are less likely to feel deprived or unsatisfied, aiding in weight management.
By immersing themselves in the act of eating, individuals can feel more satiated with smaller portions.
Mindful eating promotes the selection of foods that genuinely bring happiness and fulfillment, rather than relying on excessive amounts or unhealthy choices to fill emotional gaps.
Building Mindful Eating Habits
To incorporate mindful eating, individuals should allocate distraction-free time for meals, creating a calm atmosphere that enhances focus.
Paying attention to body cues like hunger and fullness is crucial.
Beginning with deep breaths, observing physical sensations, and consciously eating based on hunger rather than external factors can promote mindful eating.
Practical Tips for Practicing Mindful Eating
Creating a Mindful Eating Environment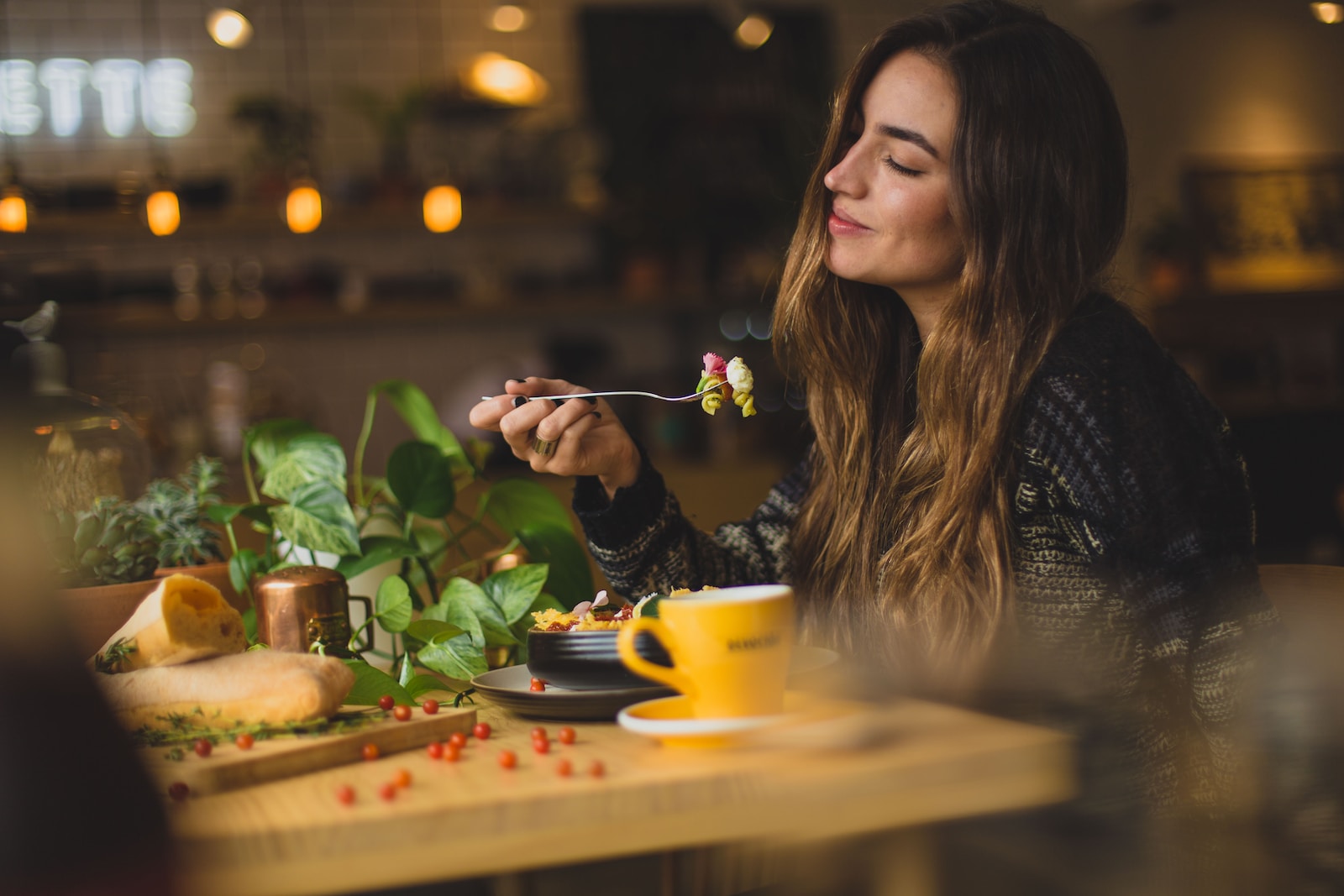 To facilitate mindful eating, it's important to create a calm and peaceful eating environment.
Minimize distractions by turning off the television and putting away electronic devices.
Create a designated space for meals, free from clutter and external stressors.
Mindful Food Choices and Portion Control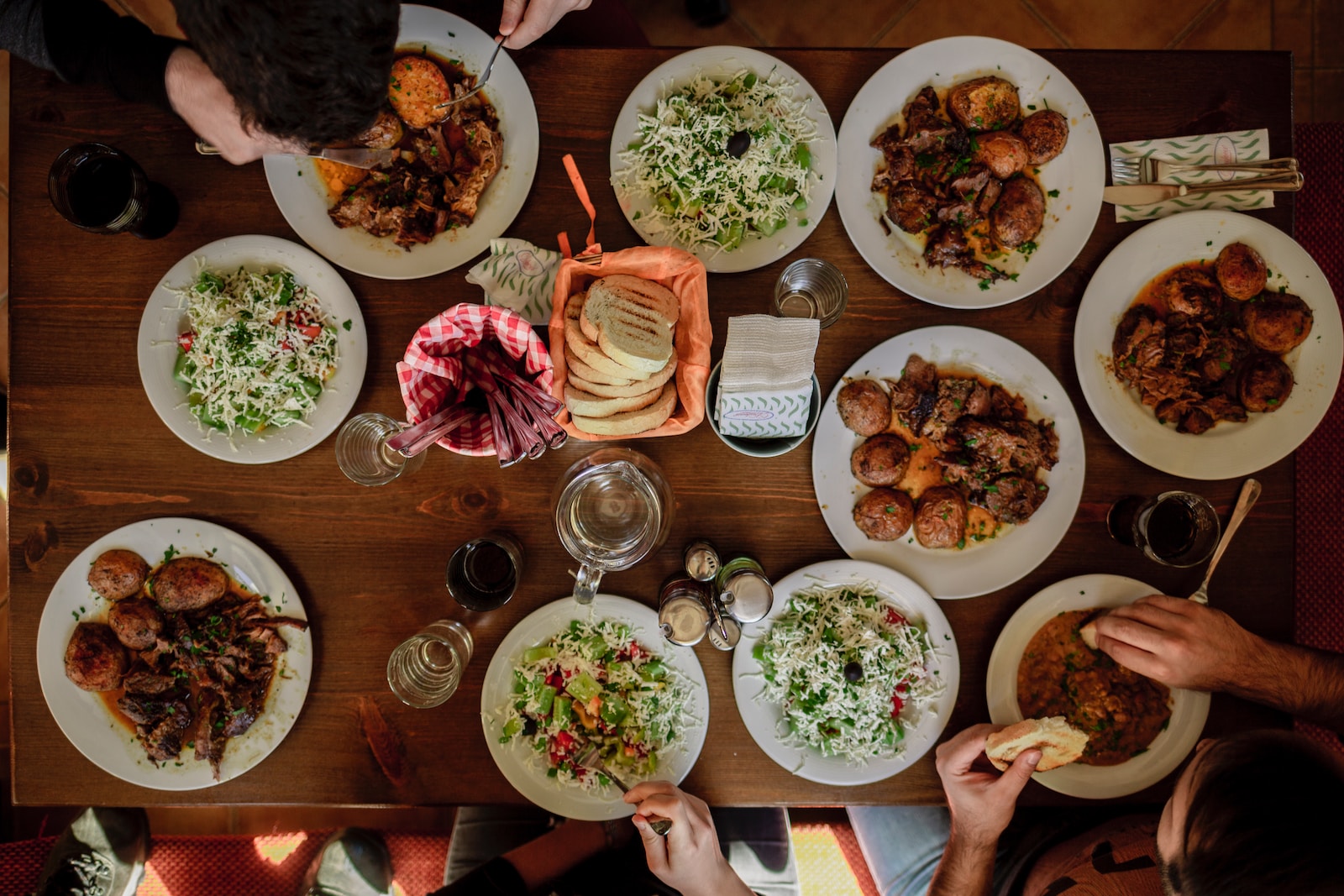 When making food choices, focus on nutritional value and personal preferences.
Choose whole, unprocessed foods whenever possible and savor their natural flavors.
Additionally, practice portion control by using smaller plates, listening to your body's cues, and being mindful of portion sizes.
Mindful Eating Techniques
Mindful Eating Meditation
Engage in guided meditation exercises to cultivate awareness during meals. Prioritize the act of eating by focusing on each bite, chewing slowly, and savoring the flavors. Mindful eating meditation encourages a deeper connection with the present moment and the nourishment it brings.
Slow and Mindful Eating
Eating slowly allows us to fully experience our meals and tune into our body's signals. Take smaller bites, chew thoroughly, and pause between each bite. This practice not only promotes digestion but also enables us to appreciate the taste and textures of the food.
Engaging the Senses
Immerse yourself in the eating experience by engaging your senses. Notice the colors, smells, and textures of your food. Chew slowly, paying attention to the flavors and how they evolve. By involving your senses, you can fully appreciate the nourishment your meals provide.
Mindful Food Journaling
Keeping a food journal can enhance eating practices. Documenting what you eat, when you eat, and your feelings around meals promotes self-reflection and awareness. It can help identify patterns, emotional triggers, and areas for improvement in your eating habits.
Overcoming Challenges and Staying Consistent
Dealing with Emotional Triggers and Stress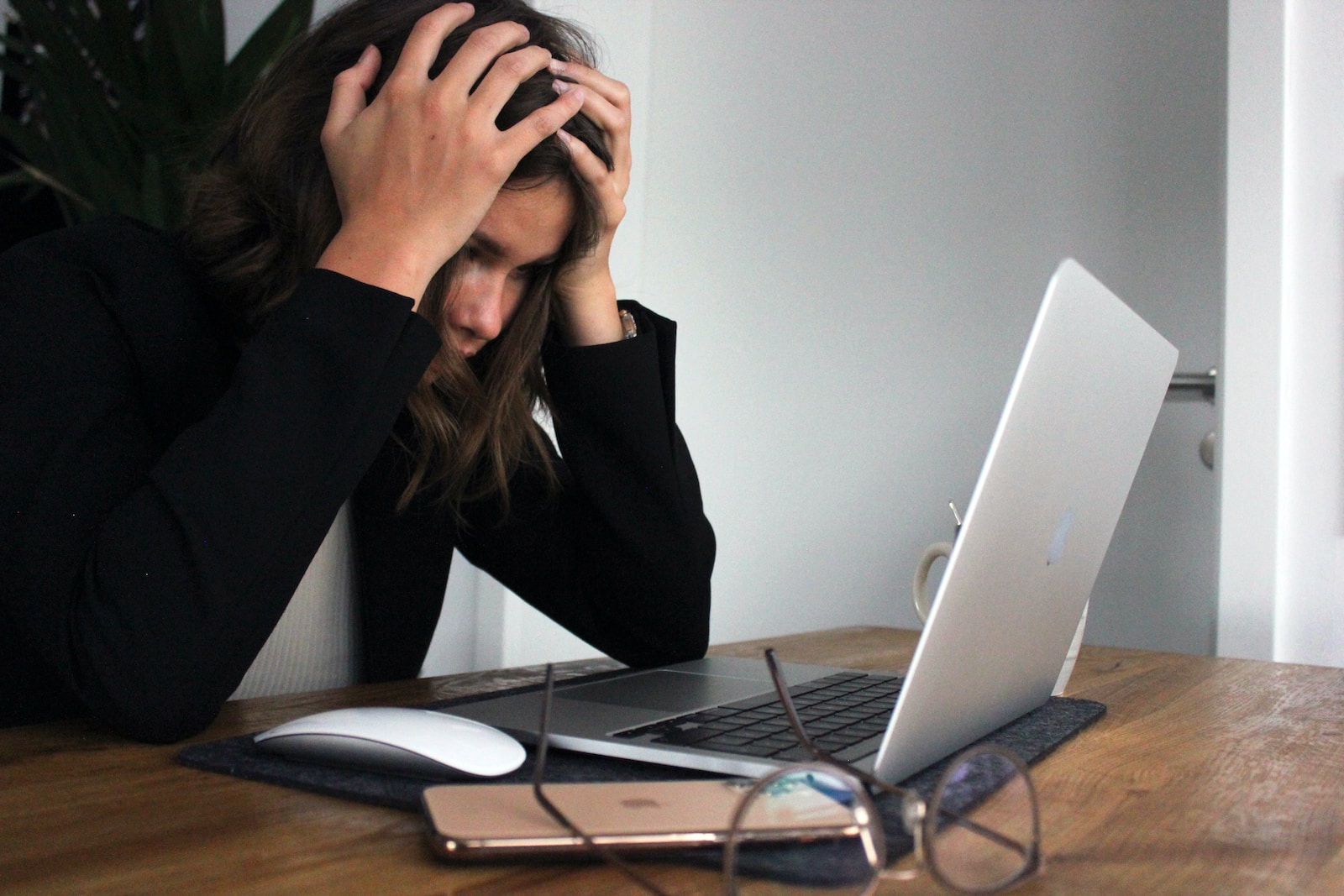 Mindful eating can help manage emotional triggers and reduce stress-related eating behaviors.
By incorporating mindfulness techniques into daily life, such as deep breathing or mindfulness meditation, we can develop healthier coping mechanisms and minimize the urge to turn to food for comfort.
Social Situations and Mindful Eating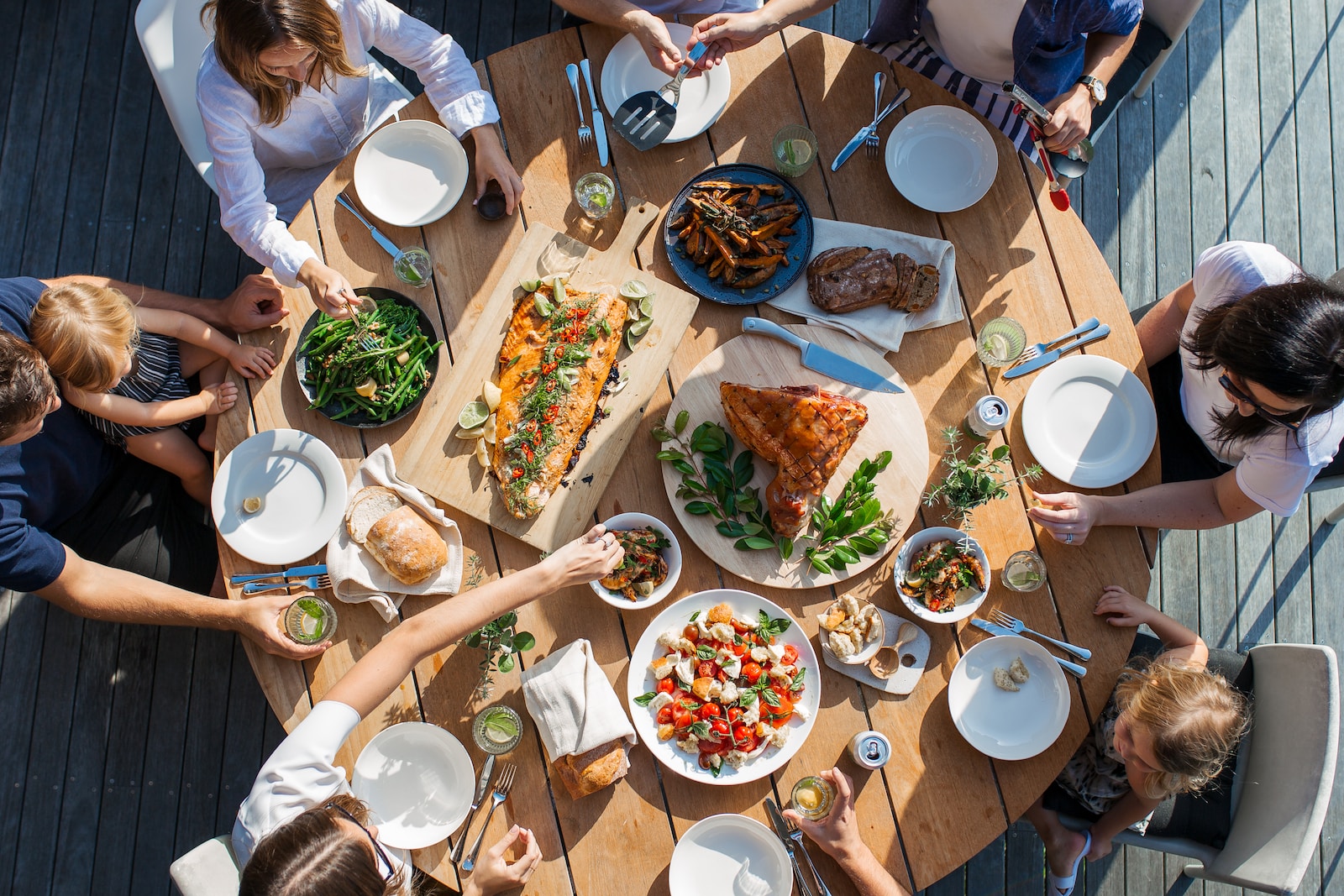 Practicing mindful eating in social gatherings may present challenges, but it is still possible.
Communicate your intentions with friends and family, and seek support in maintaining your  eating habits.
Practice mindful portion control, choose healthier options, and focus on the enjoyment of the company rather than solely on the food.
Maintaining Consistency in Mindful Eating
Staying motivated and committed to mindful eating requires mindfulness itself. Be patient with yourself and acknowledge that setbacks are a part of the journey.
Surround yourself with a supportive environment, seek accountability partners, and celebrate small milestones to stay on track.
Conclusion
Mindful eating offers a powerful approach to effective weight management.
By practicing self-awareness, recognizing hunger and fullness cues, preventing overeating, and building mindful eating habits, we can transform our relationship with food and achieve sustainable weight management.
Embrace the power of mindfulness, and let mindful eating guide you toward a healthier, more enjoyable eating experience.
Start incorporating mindful eating into your life today, and reap its numerous benefits.
Remember, every bite can be an opportunity for mindfulness and nourishment.
Are you ready to take control of your eating habits and achieve lasting weight loss results?
In today's fast-paced world, mindful eating has emerged as a transformative practice for those seeking to naturally and sustainably shed pounds.
As you've just discovered, it goes beyond simply paying attention to your plate; it's about cultivating a healthier relationship with food, recognizing your body's hunger and fullness cues, and preventing overeating or binge eating.
Now, imagine having a proven method that seamlessly integrates with mindful eating to help you effortlessly shed 1-3 pounds per week, without the need for strict diets or exhausting exercise regimens.
The answer lies in the PrimaJust weight loss method.
It's time to unlock your metabolism and embark on a journey towards all-natural weight loss.
To learn The Exact Method to Unlock Your Metabolism for All-Natural Weight Loss, allowing you to lose 1-3 pounds per week automatically, with no diet or exercise required, download our still free report.
Take the first step toward a healthier, happier you and click the link below to get started now.
Your path to mindful, sustainable weight loss begins here!
[Source]
Free Report
Enjoyed reading? Share it with your friends!