In today's society, body positivity has become a powerful movement aimed at challenging societal beauty standards and promoting self-acceptance. It goes beyond physical appearance and focuses on embracing and celebrating diverse body types. Body positivity is not only about loving your body; it also encompasses cultivating self-love, improving mental health, and fostering long-term wellness. In our previous blog post we wrote about Carb Myths Unveiled: Separating Truth from Fiction. In this blog post, we will explore the profound impact of body positivity on overall well-being and discuss effective strategies to embrace self-love for lasting wellness.
The Relationship between Body Positivity and Self-Love
Self-love is the foundation upon which body positivity thrives.
It involves accepting and valuing yourself unconditionally, including your body.
Body positivity acts as a catalyst for self-love by encouraging individuals to embrace their bodies, regardless of shape, size, or appearance.
By recognizing the beauty and worth within ourselves, we can develop a positive body image and foster a deep sense of self-acceptance and self-worth.
Practicing self-compassion plays a crucial role in this process, allowing us to treat ourselves with kindness and understanding.
The Benefits of Embracing Body Positivity
Embracing body positivity can have numerous positive effects on an individual's mental health and overall well-being.
By shifting the focus from unrealistic societal beauty standards to self-acceptance and self-love, people can experience improved mental health and self-esteem.
When individuals embrace their bodies and learn to appreciate themselves as they are, they can break free from the constant pressure to conform to unrealistic beauty ideals.
One of the significant benefits of body positivity is increased self-confidence and self-worth.
When individuals focus on their unique qualities and strengths rather than perceived flaws, they begin to see themselves in a more positive light.
This shift in perspective can empower individuals to engage more fully in various aspects of their lives, such as relationships, career opportunities, and personal growth.
Furthermore, body positivity fosters enhanced body acceptance and reduces body dissatisfaction.
Instead of constantly comparing oneself to unrealistic images in the media, individuals who embrace body positivity learn to appreciate the diversity of body types and sizes.
This leads to a healthier relationship with their bodies, reducing feelings of shame, guilt, and self-consciousness.
Accepting and loving one's body as it is can lead to a greater sense of peace and contentment.
Overcoming Negative Body Image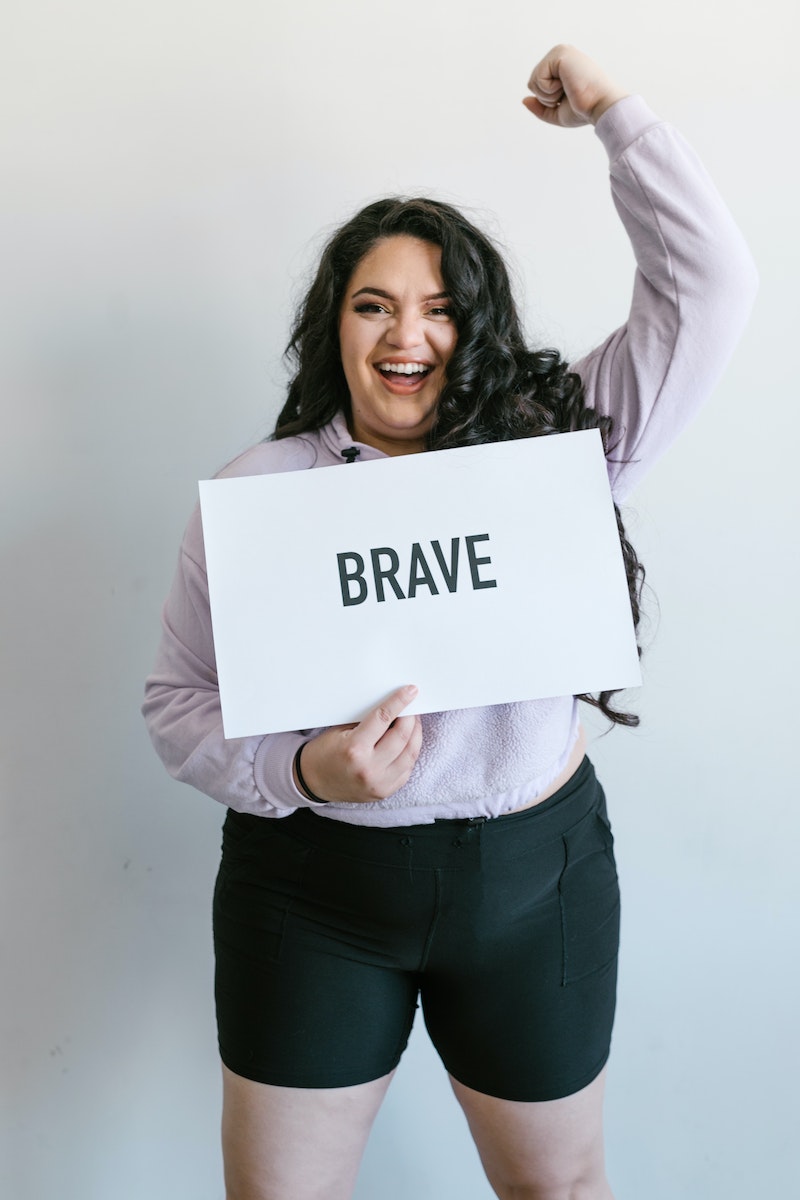 Overcoming negative body image begins with identifying and challenging societal beauty standards.
Recognizing that these standards are often unattainable and unrealistic helps individuals understand that their worth is not defined by their appearance.
By questioning and redefining beauty norms, individuals can liberate themselves from the pressures of conforming to a particular ideal.
Cultivating a supportive and inclusive environment is another crucial step in overcoming negative body image.
Surrounding oneself with people who embrace diversity and promote body positivity creates a safe space for individuals to challenge negative thoughts and beliefs about their bodies.
Supportive relationships can provide encouragement, understanding, and reassurance during the journey towards self-acceptance.
Developing coping strategies for negative thoughts and self-talk is essential in building a positive body image.
This can include challenging negative beliefs, reframing thoughts, and practicing self-compassion.
By replacing negative self-talk with positive and affirming messages, individuals can gradually shift their mindset and cultivate a healthier body image.
Nurturing a Positive Body Image
Nurturing a positive body image involves practicing self-care and self-compassion.
Engaging in activities that promote overall well-being, such as exercise, healthy eating, and mindfulness, can help individuals develop a deeper connection with their bodies.
Taking care of one's physical and mental health supports a positive body image and overall happiness.
Engaging in body-positive activities and hobbies can also contribute to a healthier body image.
Participating in activities that celebrate and embrace diverse body types, such as dance, yoga, or art, can help individuals appreciate the beauty of their bodies' capabilities rather than their appearance.
These activities provide opportunities for self-expression, joy, and self-acceptance.
Furthermore, surrounding oneself with supportive and uplifting individuals can significantly impact body image.
Building a network of friends and loved ones who prioritize body positivity creates a positive environment that reinforces self-acceptance and self-love.
Sharing experiences, challenges, and successes with like-minded individuals can foster a sense of belonging and strengthen body positivity.
Building Body Positivity in Everyday Life
Practicing gratitude for one's body's abilities and strengths is a powerful way to build body positivity.
Recognizing the amazing things our bodies can do, such as walking, laughing, or creating, helps shift the focus from appearance to functionality.
Expressing gratitude for our bodies' capabilities can foster a sense of awe and appreciation for our unique physicality.
Embracing diverse body types and celebrating body diversity is another essential aspect of body positivity.
Acknowledging that beauty comes in all shapes, sizes, and colors helps challenge the narrow beauty standards perpetuated by society.
By actively seeking out diverse representations of beauty and supporting inclusive brands and media, individuals can contribute to a more inclusive and body-positive culture.
Promoting body positivity in social media and advertising is a crucial step towards building a more body-positive society.
Individuals can actively share positive messages, diverse representations, and empowering content to counteract harmful beauty standards.
By using their platforms to uplift and inspire others, individuals can contribute to the collective effort in reshaping societal beauty ideals.
Developing Lasting Wellness through Body Positivity
Body positivity goes beyond the physical realm and has a profound impact on our overall well-being.
By recognizing the intrinsic connection between body positivity and wellness, we can incorporate body positivity into a holistic wellness routine.
This may involve practicing self-care, engaging in mindful activities, prioritizing mental health, and nourishing our bodies with balanced nutrition.
By embracing body positivity as a lifestyle, we create a foundation for sustainable lifestyle changes that support our long-term wellness goals.
Conclusion
In conclusion, body positivity has the power to transform our lives by promoting self-love, acceptance, and long-term wellness.
By embracing our bodies, nurturing positive body image, and challenging societal beauty standards, we can unlock the transformative benefits of body positivity.
Let us embark on this journey of self-discovery, self-acceptance, and self-love, and experience the profound impact it has on our mental, emotional, and physical well-being.
Together, let us celebrate the power of body positivity and embrace a life filled with lasting wellness and happiness.
Do you understand how embracing body positivity can positively transform your life?
It's a journey of self-discovery, self-acceptance, and self-love that can have a profound impact on your mental, emotional, and physical well-being.
But if you're ready to take it a step further and unlock the secrets to achieving all-natural weight loss without the need for diets or exercise, then look no further.
Introducing the PrimaJust weight loss method, a revolutionary approach that harnesses the power of your metabolism to help you shed 1-3 pounds per week automatically.
This method isn't just about losing weight; it's about achieving lasting wellness while embracing body positivity.
By downloading our still-free report today, you'll discover The Exact Method to Unlock Your Metabolism for All-Natural Weight Loss, enabling you to shed 1-3 pounds per week automatically.
Don't miss this opportunity to combine the power of body positivity with the PrimaJust weight loss method for a healthier, happier you.
Click the link below and start your transformative journey now!
[Source]
Free Report
Sharing is caring! If you liked this article, please share it with your friends.