Protein is an essential macronutrient that plays a crucial role in our bodies. It not only provides the building blocks for tissues but also has a significant impact on weight management and muscle development. In our previous blog we wrote about Overcoming Barriers to Physical Activity: Ignite your Motivation. In this blog post, we will explore the various aspects of the role of Protein in weight Loss and maintenance and how it influences muscle gain. Understanding the importance of protein can help you make informed dietary choices to achieve your fitness goals successfully.
Understanding Protein and its Functions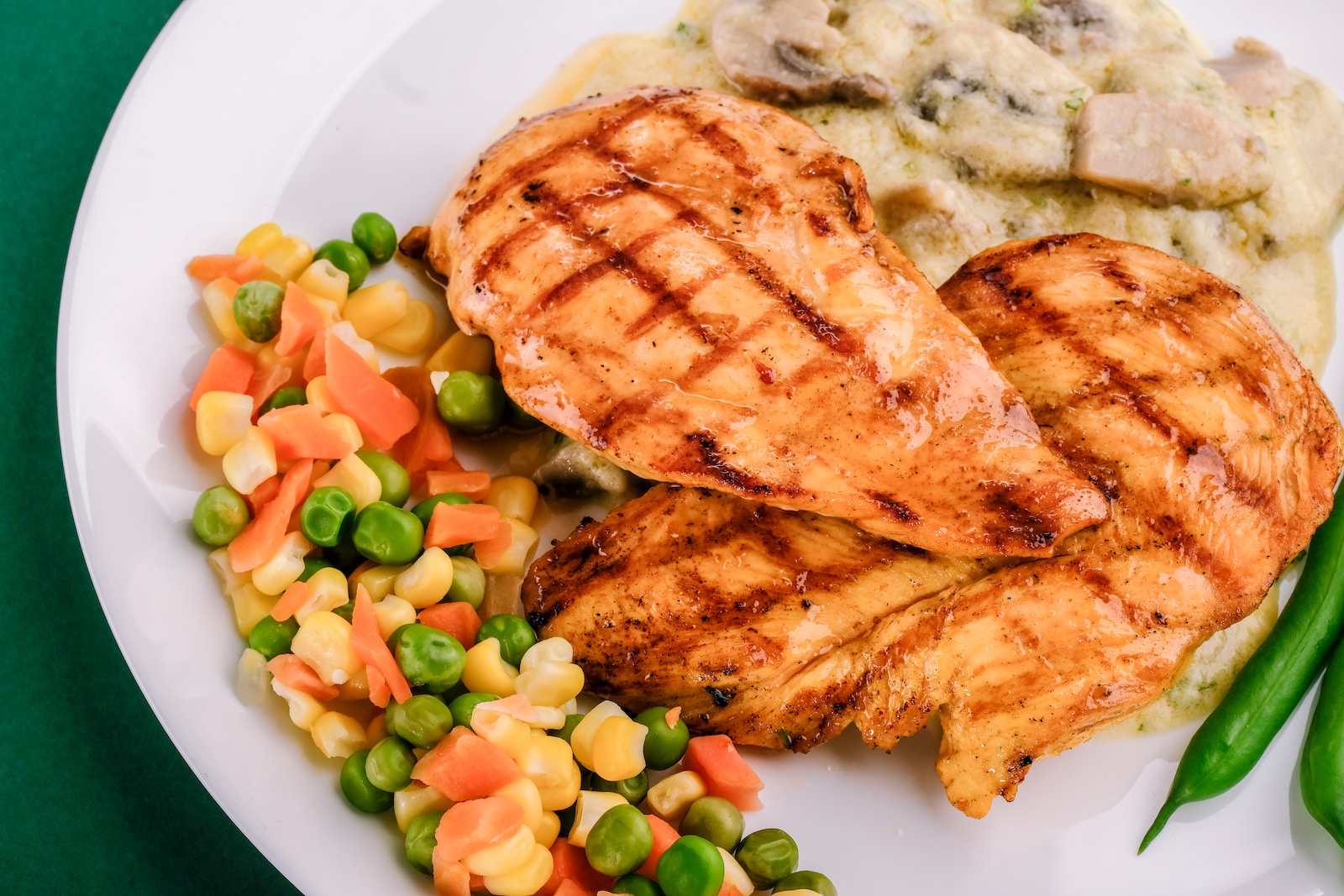 Protein is composed of amino acids, which are the building blocks of life.
These amino acids are vital for various bodily functions, including the growth, repair, and maintenance of tissues.
They also play a crucial role in the production of enzymes, hormones, and antibodies.
Understanding the structure and composition of protein allows us to appreciate its significance in weight loss and maintenance.
The Role of Protein in Weight Loss and Maintenance
The Thermic Effect of Protein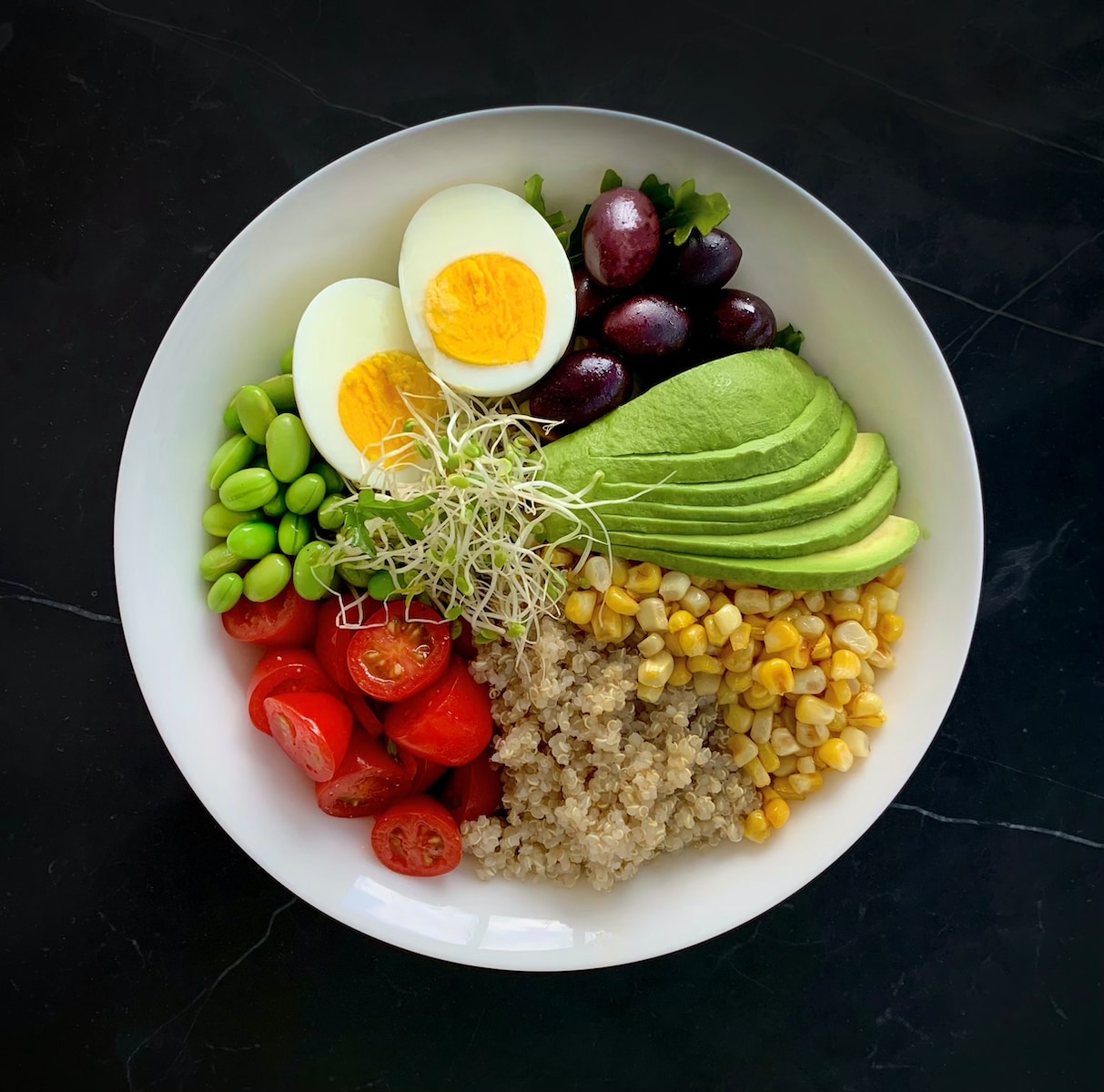 One of the key ways protein aids in weight loss is through its thermic effect.
When we consume protein-rich foods, our bodies require more energy to digest and process them compared to fats or carbohydrates.
This increased energy expenditure contributes to burning more calories and can support weight loss efforts.
Satiety and Protein
Protein is known for its ability to promote satiety, the feeling of fullness after a meal.
When we consume protein, it triggers the release of satiety hormones, such as peptide YY and glucagon-like peptide-1 (GLP-1), which signal to our brain that we are satisfied.
As a result, protein helps reduce overall calorie intake, aiding in weight loss and maintenance.
Preserving Lean Mass During Weight Loss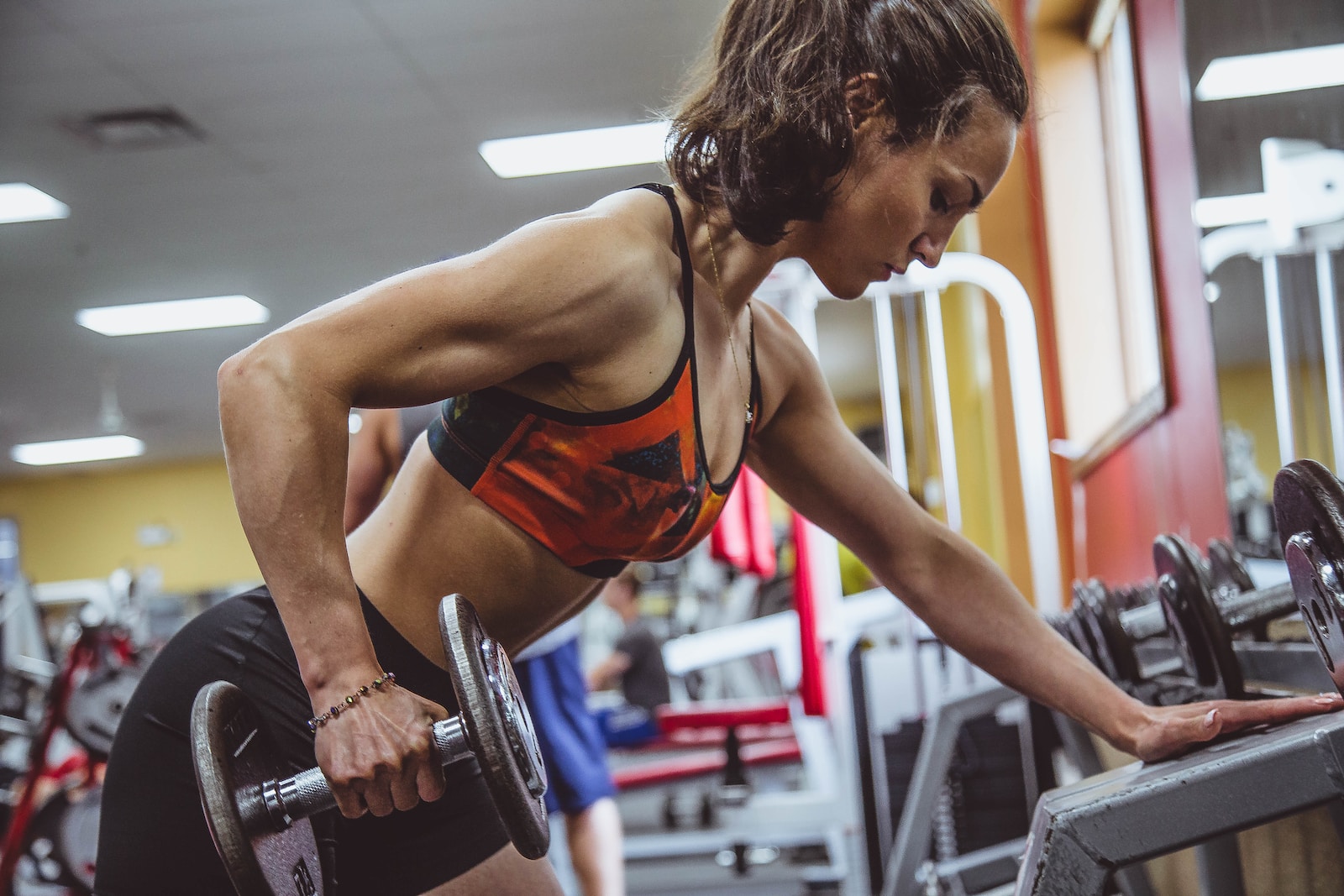 When we lose weight, it is important to focus on losing fat while preserving lean muscle mass.
Protein plays a crucial role in this process. It provides the amino acids necessary for repairing and rebuilding muscle tissues.
By consuming an adequate amount of protein during weight loss, we can minimize muscle breakdown and maintain a higher metabolic rate.
Protein and Muscle Gain
Protein's Role in Muscle Repair and Growth
Protein is essential for muscle repair and growth.
When we engage in resistance training or other forms of exercise, our muscles undergo microscopic damage.
Protein supplies the amino acids needed for the repair process, helping to rebuild and strengthen the muscle fibers.
This process, known as muscle protein synthesis, is crucial for muscle gain.
Optimal Protein Intake for Muscle Gain
To maximize muscle gain, it is important to consume an adequate amount of protein.
The recommended protein intake varies depending on factors such as fitness goals, body weight, and activity level.
As a general guideline, consuming around 0.7-1 gram of protein per pound of body weight per day is often recommended for individuals looking to build muscle.
The Role of Protein in Weight Maintenance
Protein plays a significant role in weight maintenance after achieving weight loss goals.
It helps regulate appetite by promoting satiety, reducing cravings, and preventing overeating.
Additionally, protein has a higher thermic effect compared to fats and carbohydrates, meaning it requires more energy to digest and absorb.
This can support weight maintenance by contributing to increased calorie expenditure.
The Best Sources of Protein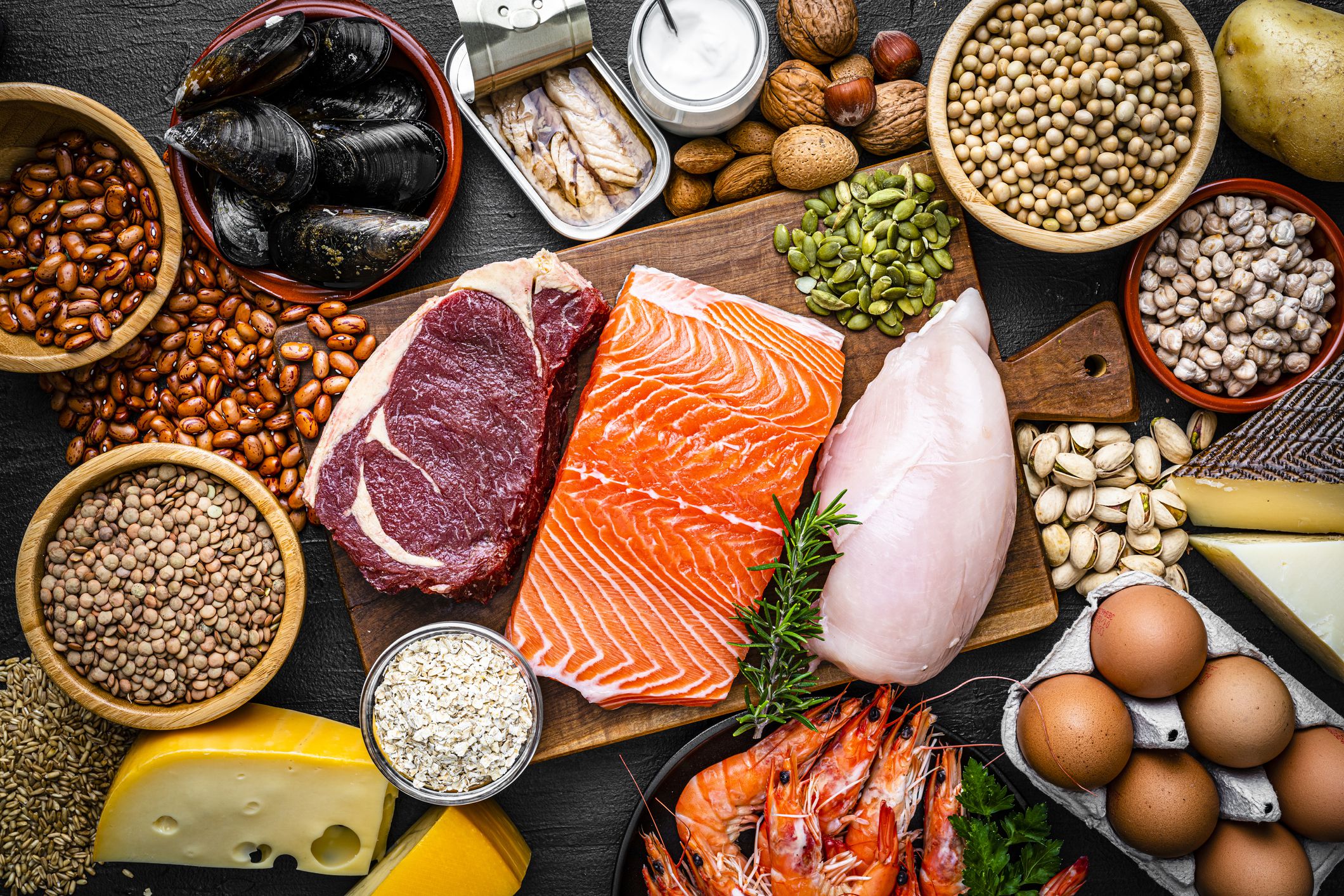 To obtain sufficient protein, it is important to incorporate a variety of high-quality protein sources into your diet.
Animal-based sources such as lean meats, poultry, fish, eggs, and dairy products are excellent options as they provide all the essential amino acids.
Plant-based sources such as legumes, tofu, tempeh, quinoa, and nuts and seeds are also great sources of protein, though they may be lower in certain amino acids.
By combining different plant-based protein sources, you can ensure a complete amino acid profile.
Protein Supplements: Pros and Cons
Protein supplements can be a convenient way to meet your protein needs, especially for individuals with specific dietary preferences or higher protein requirements.
They come in various forms such as powders, bars, and shakes.
Protein supplements offer a concentrated source of protein, making it easier to reach your daily protein intake.
However, it is important to consider the pros and cons of supplements and choose high-quality products.
Whole foods should always be the foundation of your diet, with supplements used as a complement when necessary.
Balancing Protein with Other Nutrients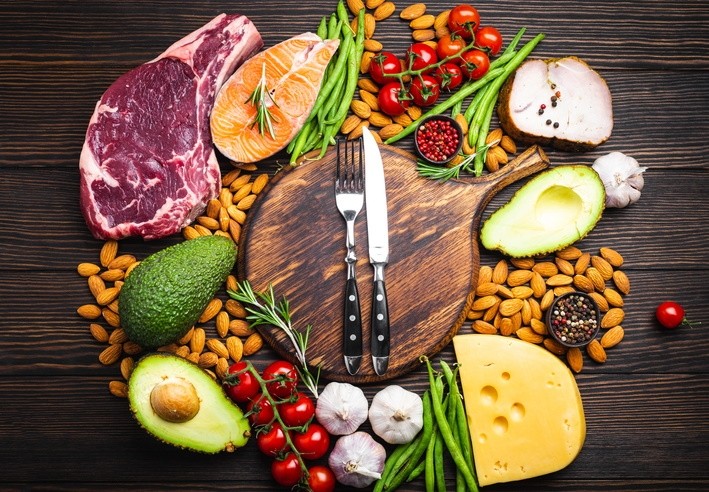 While protein is important, it is equally crucial to maintain a balanced diet that includes other essential nutrients.
Carbohydrates and healthy fats provide energy and support various bodily functions.
Aim to incorporate a variety of nutrient-dense foods into your meals, combining protein with complex carbohydrates, fruits, vegetables, and healthy fats to promote overall health and well-being.
Lifestyle Factors Affecting Protein Needs
Several factors influence an individual's protein requirements.
These factors include age, gender, activity level, and fitness goals.
Active individuals, such as athletes or those engaging in intense workouts, may have higher protein needs to support muscle recovery and repair.
Understanding how these lifestyle factors impact protein requirements can help you personalize your diet and optimize your results.
Common Myths and Misconceptions about Protein
There are several myths and misconceptions surrounding protein intake and its role in weight management and muscle gain.
Let's debunk some of the common misconceptions:
Myth: Consuming high amounts of protein will make you bulky.
Truth: Protein alone does not make you bulky. It is a combination of resistance training, adequate calorie intake, and protein consumption that promotes muscle gain.
Myth: Animal-based proteins are superior to plant-based proteins.
Truth: Both animal and plant-based proteins can be equally effective when consumed in adequate amounts and combined strategically to ensure a complete amino acid profile.
Myth: Excessive protein consumption is harmful.
Truth: While it is important to consume an appropriate amount of protein, exceeding recommended levels is generally safe for healthy individuals.
However, individuals with certain medical conditions should consult with a healthcare professional before increasing protein intake significantly.
Conclusion
Protein plays a crucial role in weight loss, maintenance, and muscle gain.
By understanding its impact on the body, you can make informed dietary choices to support your fitness goals.
Including high-quality protein sources in your meals, calculating your individual protein needs, and maintaining a balanced diet will help you harness the benefits of protein.
Remember to consult with a healthcare professional or registered dietitian to receive personalized guidance based on your specific needs.
Embrace the role of protein in weight loss and maintenance, and unlock your full potential on your health and fitness journey.
Are you ready to take charge of your health and unlock the key to effective weight loss and maintenance?
In this comprehensive blog post, you have gained valuable insights into the essential role that protein plays, not only in supporting muscle growth but also in aiding your weight loss journey.
Now, it's time to take the next step toward achieving your fitness goals effortlessly.
Allow me to introduce you to the PrimaJust weight loss method.
Download our FREE report, where you'll discover The Exact Method to Unlock Your Metabolism for All-Natural Weight Loss, enabling you to shed 1-3 pounds per week without the need for diets or exercise.
Don't miss out on this opportunity to transform your life.
Click the link below and start your journey to a healthier, happier you!
[Source]
Free Report
Want to dive deeper into effortless weight loss? Click here to book your free Weight Loss Clarity Call today.