Losing weight can be a challenging journey, and at times, it may feel like your progress has hit a wall. This frustrating phenomenon is known as a weight loss plateau. In our previous blog, we wrote about Weight Loss Tea Uncovered: Deceptive Truths Behind the Brew. In this blog, we will explore the unexpected reasons why you might not be seeing the desired results in your weight loss journey and how to overcome them. By understanding these factors, you can unlock the secrets to breaking through the weight loss plateau and achieve your goals.
Understanding the Weight Loss Plateau
A weight loss plateau refers to a period where your body stops losing weight despite your continued efforts.
It can be disheartening and make you question your approach.
However, it's essential to understand that weight loss plateaus are a natural part of the process, and there are ways to overcome them.
1. The Role of Caloric Intake in Weight Loss Plateau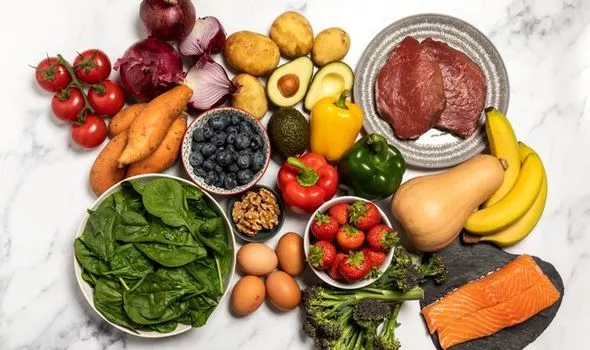 Tracking caloric intake is crucial for weight loss as it helps understand energy balance and identify areas for improvement.
Without calorie tracking, it's difficult to know if you're consuming too many or too few calories, hindering progress.
Monitoring intake provides insight into eating habits, allowing necessary adjustments.
Weight loss plateaus may be due to hidden high-calorie foods and beverages, like sugary drinks, dressings, sauces, and snacks. Scrutinizing labels and portion sizes helps uncover these sources and make smarter choices.
As caloric needs change, reevaluating intake and adjusting slightly or increasing physical activity can break plateaus.
Consulting a dietitian is beneficial for personalized guidance.
2. Lack of Physical Activity
Physical activity is essential for weight loss alongside a calorie deficit.
Exercise not only burns calories but also improves metabolism, cardiovascular health, and builds lean muscle mass.
When facing a weight loss plateau, increasing the frequency or intensity of workouts can stimulate further progress.
To avoid stagnation, adding variety to workouts challenges different muscle groups and prevents adaptation.
Incorporating cardiovascular exercises like running, cycling, or swimming, along with resistance and interval training, helps break through plateaus.
Strength training, including weightlifting and bodyweight exercises, is especially beneficial as it builds muscle, increases metabolism, and enhances body composition.
3. Stress and Sleep Deprivation
High stress levels can hinder weight loss progress.
Stress triggers the release of cortisol, increasing appetite and cravings for high-calorie comfort foods.
Sleep patterns may also be disrupted, impacting overall well-being.
Managing stress through various techniques can help overcome a weight loss plateau.
Sufficient sleep is crucial for weight loss and health.
Lack of sleep disrupts hormone regulation, affecting hunger and satiety signals, while impairing cognitive function and reducing motivation.
Establishing a consistent sleep routine, creating a peaceful bedtime environment, and practicing relaxation techniques can aid in surpassing weight loss plateaus.
Incorporating stress-reducing activities and optimizing the sleep environment contribute to better sleep quality.
4. Nutritional Imbalances and Plateau
Macronutrients, like proteins, fats, and carbohydrates, are crucial for weight loss.
An imbalance in these nutrients can hinder progress.
To overcome this, it is important to recognize and address any deficiencies in nutrients, such as low protein intake or insufficient essential vitamins and minerals.
By doing so, you can overcome a weight loss plateau.
5. Hormonal Factors Affecting Weight Loss
Hormonal imbalances can impact weight loss efforts.
Hormones like insulin, thyroid hormones, and leptin regulate metabolism and fat storage.
Common hormonal imbalances, such as insulin resistance or hypothyroidism, can hinder progress.
Seeking medical advice and potential adjustments to your treatment plan can help overcome these obstacles.
6. Overreliance on Processed Foods
Processed foods are often high in calories, unhealthy fats, and added sugars.
Relying heavily on these foods can hinder weight loss progress.
Emphasizing whole, unprocessed foods that are nutrient-dense and filling can support your weight loss journey and provide essential nutrients.
7. Inadequate Hydration
Water plays a crucial role in weight loss. It boosts metabolism, aids digestion, and helps control appetite.
Dehydration can negatively impact your metabolism and overall health.
Staying adequately hydrated by consuming enough water and hydrating foods can optimize your weight loss efforts.
8. Lack of Consistency
Consistency is key when it comes to weight loss.
Inconsistent habits, such as irregular exercise or frequent indulgence in unhealthy foods, can hinder progress.
Establishing a routine, setting realistic goals, and finding strategies to stay consistent can help you overcome the plateau and achieve long-term success.
9. Plateau Due to Muscle Gain
When focusing on weight loss, it's essential to consider body composition changes.
Building lean muscle mass through strength training can increase your weight due to muscle gain.
Assessing progress beyond the scale, such as through measurements or body fat analysis, can provide a more accurate representation of your achievements.
10. Medications and Medical Conditions
Certain medications and medical conditions can interfere with weight loss efforts.
Medications like antidepressants or corticosteroids may contribute to weight gain or make it challenging to lose weight.
Medical conditions such as polycystic ovary syndrome (PCOS) or hypothyroidism can also impact progress.
Consulting with your healthcare provider and exploring potential adjustments to your treatment plan can help overcome these obstacles.
11. Emotional and Psychological Factors
Emotional eating and underlying psychological issues can influence weight loss.
Stress, anxiety, or negative body image can lead to unhealthy eating habits and hinder progress.
Addressing these emotional and psychological factors through therapy, mindfulness, or support groups can contribute to successful weight loss.
12. Lack of Tracking and Accountability
Tracking your progress and food intake is essential for weight loss success.
It allows you to identify patterns, make necessary adjustments, and stay accountable to your goals.
Utilizing tools such as food journals or mobile apps and seeking support from friends, family, or online communities can enhance your journey.
Conclusion
Unlocking the weight loss plateau requires understanding and addressing the unexpected reasons that may hinder your progress.
By identifying and addressing factors such as caloric intake, physical activity, stress, nutritional imbalances, hormonal factors, processed foods, hydration, consistency, muscle gain, medications, emotional and psychological factors, and tracking and accountability, you can break through the plateau and continue your weight loss journey with renewed determination.
Remember, it's essential to persist and seek professional guidance if needed.
With the right approach, you can achieve your weight loss goals and experience long-lasting results.
Are you frustrated with hitting a weight loss plateau, despite your relentless efforts?
Understanding the unexpected reasons behind this roadblock is the first step toward breaking through and reaching your goals.
From monitoring your caloric intake to increasing physical activity, managing stress, and addressing nutritional imbalances, we've explored a range of factors that can stall your progress.
But what if we told you there's a method that can help you overcome these challenges effortlessly?
Introducing the PrimaJust weight loss method, a proven approach that unlocks your metabolism for all-natural weight loss, enabling you to shed 1-3 pounds per week without the need for dieting or exercise.
Ready to transform your weight loss journey?
Download our still free report today and discover The Exact Method to Unlock Your Metabolism for All-Natural Weight Loss, right now!
Don't let the plateau hold you back any longer—take action and achieve the results you deserve.
[Source]
Free Report
If you found this blog post helpful, don't forget to share it with others.