Weight loss teas have captured the attention of many individuals seeking quick and effortless ways to shed pounds. With enticing promises of rapid weight loss, it's no wonder these teas have gained popularity. In our previous blog, we wrote about Conquer Weight Loss Frustration: 7 Empowering Tactics for Success. In this blog post, we will delve into the world of weight loss tea, uncovering the truth behind the tea time trickery. By examining different types of weight loss teas, debunking myths, and shedding light on the dark side of the industry, we aim to provide you with the knowledge necessary to make informed decisions about your health and weight loss goals.
Understanding Weight Loss Tea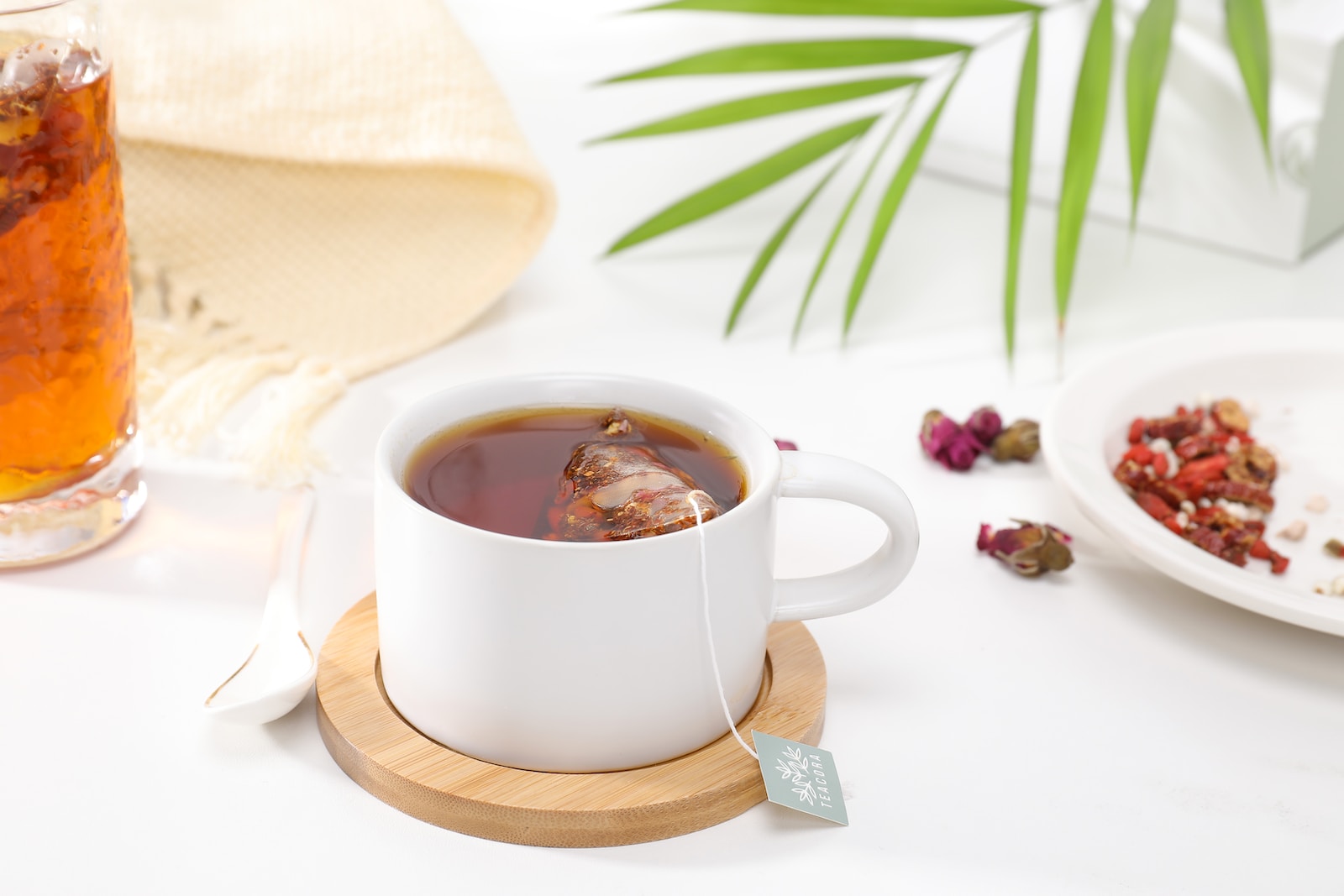 Weight loss tea refers to various herbal infusions or blends that claim to assist in weight management.
These teas are often marketed as natural and safe alternatives to traditional weight loss methods.
However, it's essential to understand the true nature of weight loss tea and its potential benefits and limitations.
Different Types of Weight Loss Tea
Green Tea: The Real Deal for Weight Loss
When it comes to weight loss tea, green tea takes the crown.
Packed with antioxidants and catechins, green tea can aid in weight loss by boosting metabolism and increasing fat oxidation.
Studies have shown that the consumption of green tea can lead to a modest reduction in body weight and waist circumference.
To reap the benefits, it is recommended to drink two to three cups of green tea per day.
Oolong Tea: An Effective Aid in Shedding Pounds
Oolong tea, with its unique fermentation process, offers weight loss benefits.
It contains polyphenols that can activate enzymes responsible for fat metabolism.
By increasing fat oxidation, oolong tea may assist in weight management.
Incorporating oolong tea into your daily routine can be as simple as replacing other sugary beverages with this flavorful and calorie-free option.
Herbal Teas: The Soothing Sip with Weight Loss Benefits
Various herbal teas, such as peppermint, ginger, and dandelion tea, can aid in appetite control and digestion.
These teas are known to have calming effects and can help reduce cravings and overeating.
However, it's important to choose herbal teas wisely and consult with a healthcare professional if you have any underlying health conditions.
Pu-erh Tea: The Fermented Elixir for Slimming Down
Pu-erh tea, a fermented tea from China, has gained popularity in recent years for its potential weight loss properties.
It contains compounds that may help reduce cholesterol and triglyceride levels.
To brew pu-erh tea correctly, it is recommended to rinse the leaves briefly with hot water before steeping them.
This process allows the tea to unfold its unique flavors and benefits.
Debunking the Myth: Does Weight Loss Tea Really Work?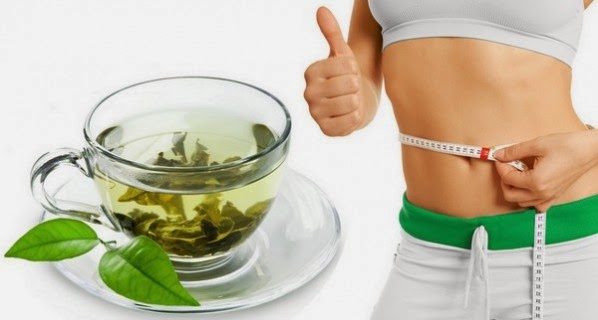 Weight loss tea manufacturers make bold claims about their products, promising quick and effortless weight loss, increased metabolism, reduced appetite, and improved fat burning.
However, these claims lack scientific evidence and are primarily marketing tactics.
While certain compounds in tea, like caffeine and catechins, can temporarily increase metabolic rate, the effects are usually modest and vary among individuals.
Scientific studies supporting the effectiveness of weight loss teas are limited and often biased.
Sustainable weight loss is better achieved through a balanced diet, regular exercise, and healthy lifestyle habits, rather than relying solely on weight loss teas.
The Dark Side of Weight Loss Tea Industry
Hidden Ingredients: What Are You Really Drinking?
The weight loss tea industry is often unregulated, allowing manufacturers to include various ingredients without proper scrutiny.
Some weight loss teas may contain undisclosed or unapproved substances, including pharmaceutical drugs or herbal stimulants that can have potential health risks.
Consumers should be cautious about consuming products with unclear ingredient lists or those that make extraordinary claims without scientific evidence.
Weight loss teas often contain additives such as laxatives, diuretics, or herbal stimulants.
These substances may create the illusion of weight loss through water loss or increased bowel movements but can lead to dehydration, electrolyte imbalances, and gastrointestinal issues.
Regular and excessive use of these additives can have adverse effects on overall health and should be approached with caution.
Deceptive Marketing Practices: Spotting the Red Flags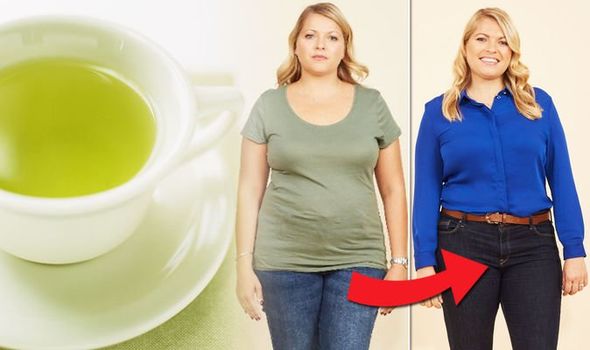 Weight loss tea companies often employ misleading marketing tactics, including the use of before-and-after pictures and testimonials.
These images can be digitally altered or not representative of typical results.
Testimonials may also be cherry-picked or fabricated to create a false sense of efficacy.
Consumers should be critical of such marketing strategies and seek reliable and unbiased information before making purchasing decisions.
Some weight loss tea manufacturers make unrealistic claims about the amount of weight that can be lost by using their products.
Rapid and significant weight loss without proper diet and exercise is typically not achievable or sustainable.
False advertising practices that exaggerate the effectiveness of weight loss teas can mislead consumers and potentially harm their health. It is important to be cautious and rely on evidence-based
Overconsumption of weight loss teas can lead to dehydration and electrolyte imbalances.
Moreover, psychological and physiological dependency on these teas can develop, leading to an unhealthy relationship with food and long-term weight management. Moderation and balance should be practiced when incorporating weight loss teas into your routine.
Choosing Wisely: How to Navigate the Weight Loss Tea Market
Reading ingredient lists and researching potential harmful substances can help you make informed choices.
Look for certified and reputable brands that prioritize transparency and quality in their products.
Consulting a nutritionist or dietitian is crucial in creating a personalized and sustainable weight loss plan.
They can guide you through alternative strategies that focus on healthy eating habits, exercise, and overall well-being.
Conclusion
Unveiling the secrets of weight loss tea has revealed a complex landscape of benefits, limitations, and risks.
While weight loss teas may offer some assistance in your weight management journey, it is essential to approach them with caution and critical thinking.
By prioritizing evidence-based and sustainable methods, consulting professionals, and being conscious consumers, we can make informed choices for our long-term health and well-being.
Remember, a holistic approach to weight loss includes a balanced diet, regular physical activity, and self-care.
Are you intrigued by the world of weight loss teas and the allure of effortless slimming?
As you explore the intricate details of these teas, separating fact from fiction and unveiling the potential benefits and risks.
While teas like green tea, oolong tea, and herbal blends have their merits in aiding weight management, it's crucial to tread cautiously in this unregulated industry.
So, when you think of drinking tea to lose weight, it's good to remember there is a perfect, better alternative way to lose 1-3 pounds of body fat per week, without drinking tea.
Introducing the PrimaJust method - that has helped thousands worldwide lose weight fast, 100% naturally, and stay slim for good.
Download our still FREE report today and discover The Exact Method to Unlock Your Metabolism for All-Natural Weight Loss.
Say goodbye to the uncertainty of weight loss teas and embrace a proven path to your health and wellness journey.
Click the link below and take the first step toward a healthier you!
[Source]
Free Report
Leave a comment if you have any questions or need further clarification.