Maintaining a healthy eating plan is crucial for our overall well-being. However, there is a common misconception that healthy eating means eliminating indulgences entirely. In reality, finding a balance between health and indulgence is key to creating a sustainable and enjoyable eating plan. In our previous blog we wrote about Weight Loss Psychology: Understanding the Factors for Weight Loss. In this blog, we will explore how to incorporate indulgences in moderation while still prioritizing our health.
Understanding the Concept of "Balance Health and Indulgence"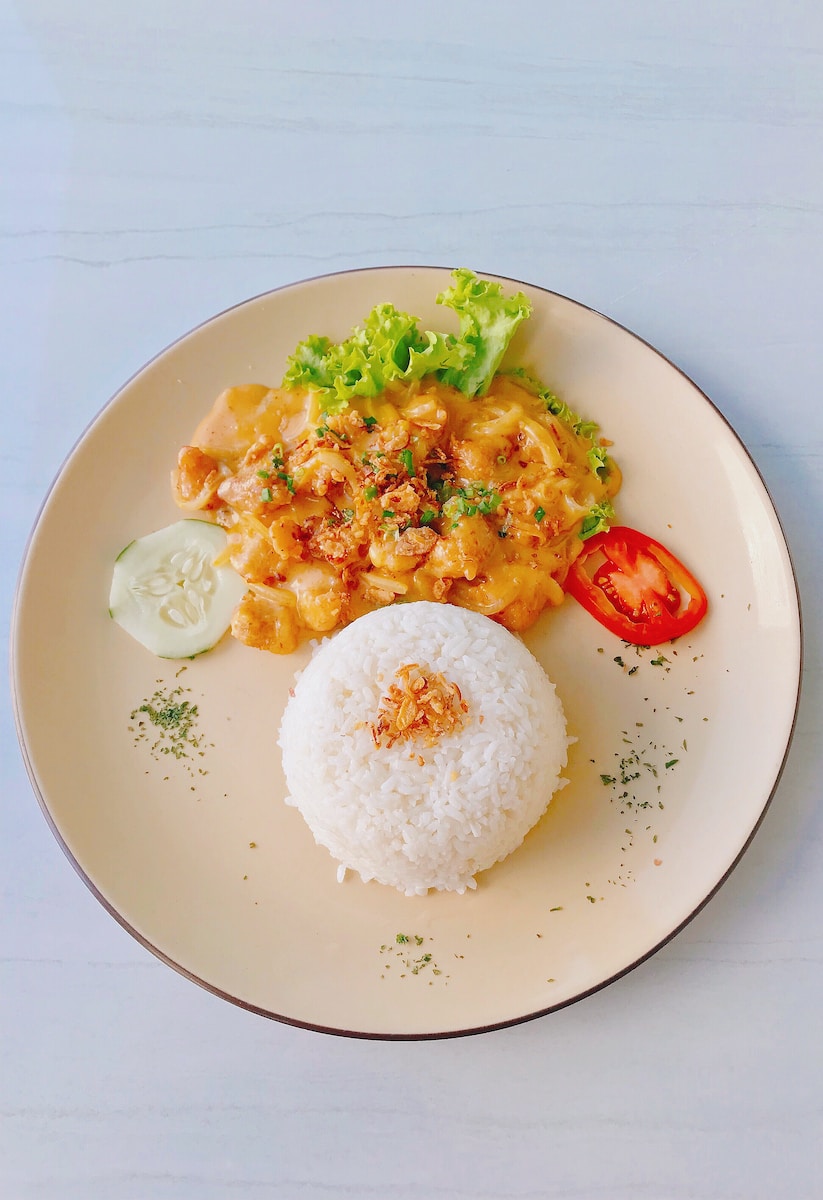 To begin, let's define what a healthy eating plan entail.
A healthy eating plan focuses on consuming nutrient-rich foods that provide the necessary vitamins, minerals, and energy our bodies need to function optimally.
It also involves understanding the role of indulgences in a balanced lifestyle. Indulgences can refer to foods or drinks that are typically higher in calories, added sugars, or fats.
While indulgences may not offer significant nutritional benefits, they can contribute to our overall enjoyment and satisfaction with our eating plan.
By incorporating indulgences in moderation, we can strike a balance between nourishing our bodies and indulging in our favorite treats.
This balance promotes a sustainable approach to healthy eating.
Creating a Solid Foundation for Healthy Eating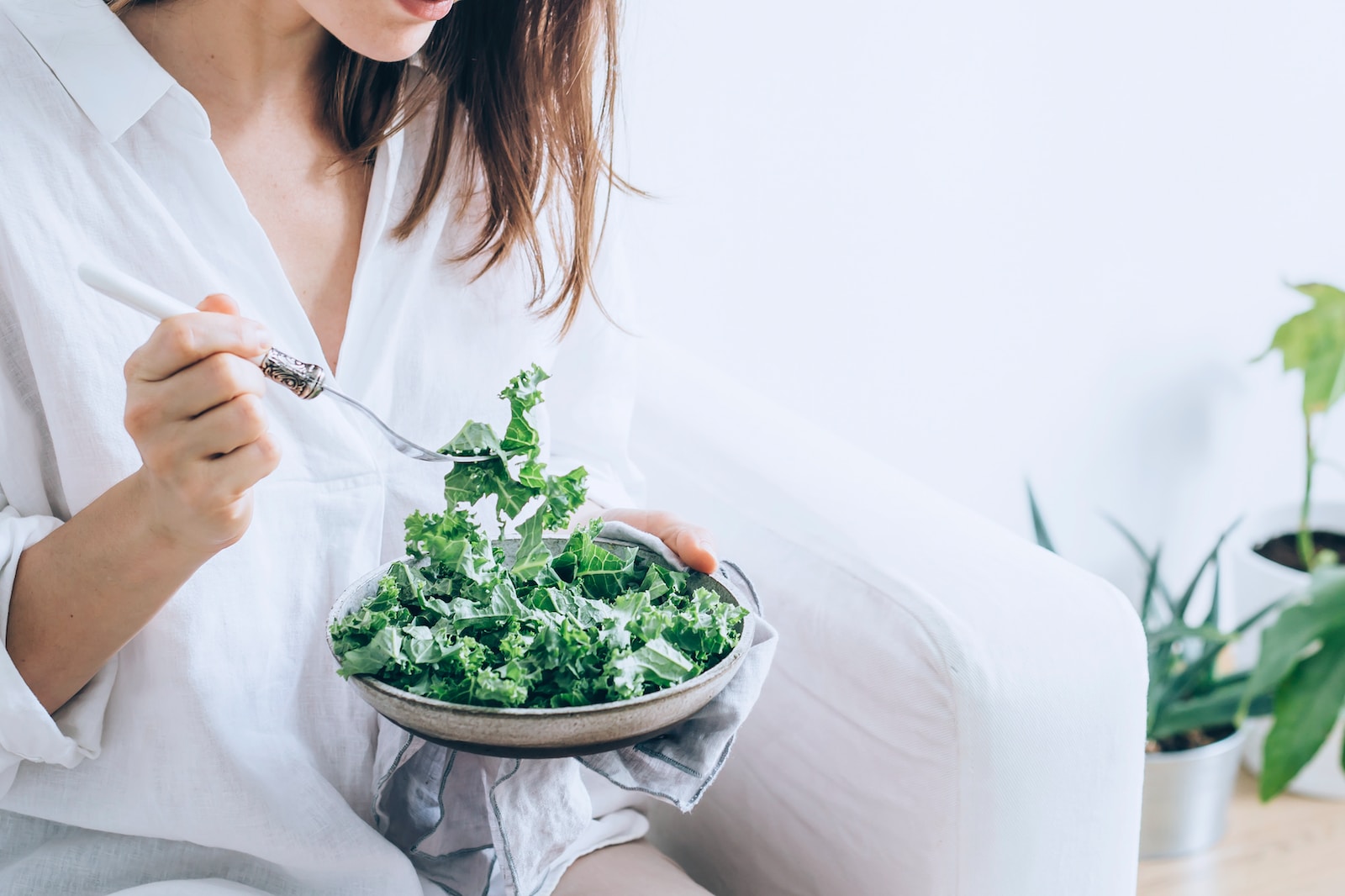 Before we dive into the specifics of incorporating indulgences, it's essential to establish a solid foundation for healthy eating.
Understanding our nutritional needs and goals is crucial. Consider factors such as age, gender, activity level, and any specific dietary requirements or restrictions.
Building a well-rounded and nutrient-dense meal plan is the next step.
This includes incorporating a variety of fruits and vegetables to ensure we receive a wide range of vitamins and minerals.
Choosing lean proteins such as chicken, fish, or plant-based sources like tofu and beans provides essential amino acids.
Whole grains like quinoa, brown rice, and whole wheat bread offer fiber and complex carbohydrates.
Opting for healthy fats found in avocados, nuts, and olive oil supports heart health.
Lastly, drinking plenty of water throughout the day helps maintain hydration and aids digestion.
Portion control and mindful eating are equally important in establishing a healthy foundation.
Identifying Indulgent Foods and Their Nutritional Profiles
To incorporate indulgences effectively, it's essential to differentiate between indulgent foods and unhealthy foods.
Indulgent foods are those that may be higher in calories or less nutrient-dense but can still be enjoyed in moderation.
Examples of commonly indulgent foods include chocolate, ice cream, pastries, and fried snacks.
Reading food labels and understanding nutritional information can help us make informed choices.
Pay attention to serving sizes, total calories, sugar content, and the presence of any harmful additives.
Being aware of the nutritional profiles of indulgent foods allows us to incorporate them strategically into our eating plan.
Tips for Incorporating Indulgences in a Healthy Eating Plan
Setting realistic goals and expectations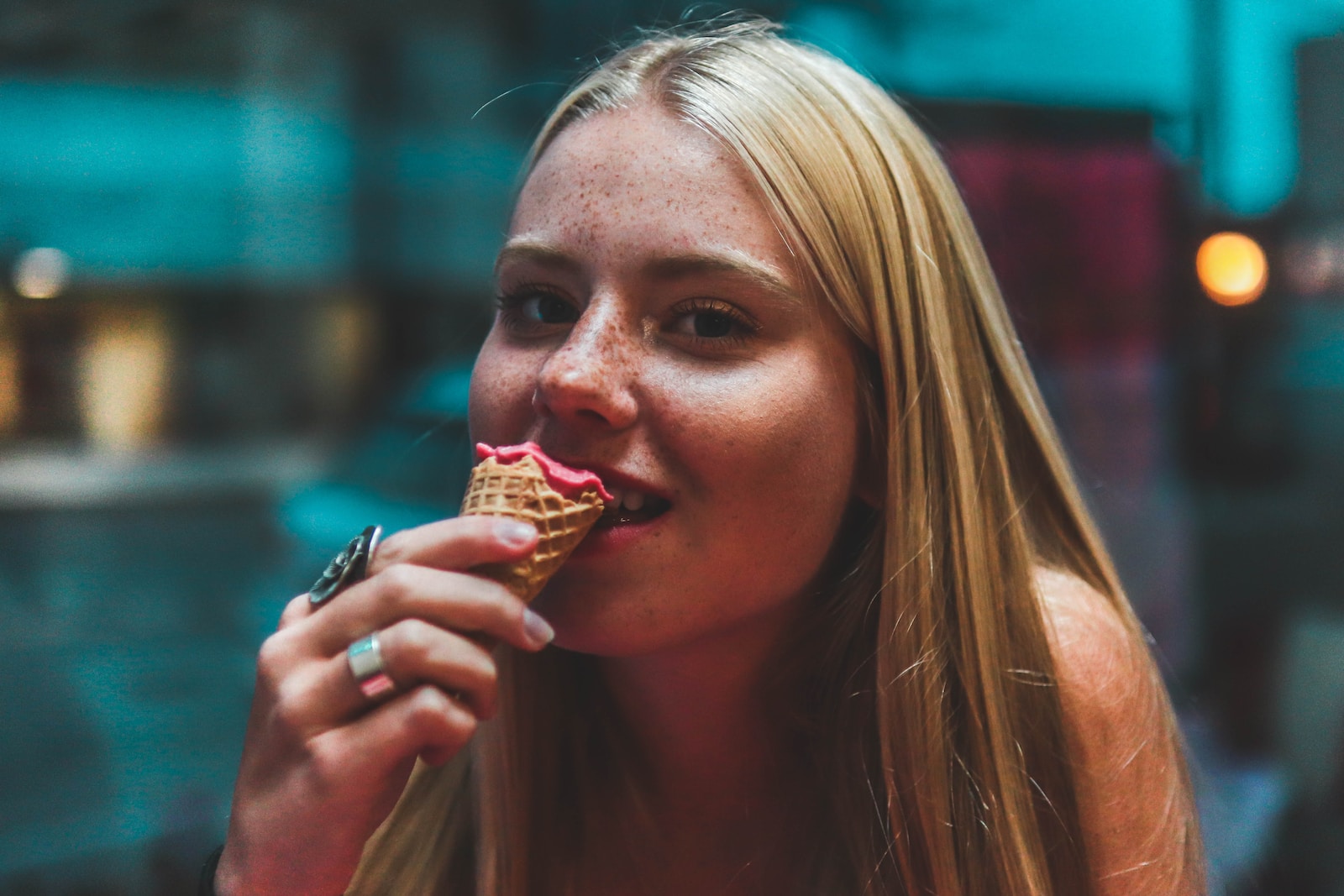 When incorporating indulgences into a healthy eating plan, it's important to set realistic goals and expectations for yourself.
Understand that indulgences are a normal part of life and allow yourself to enjoy them in moderation without feeling guilty.
Set achievable goals that align with your overall health and wellness objectives.
Planning indulgences in advance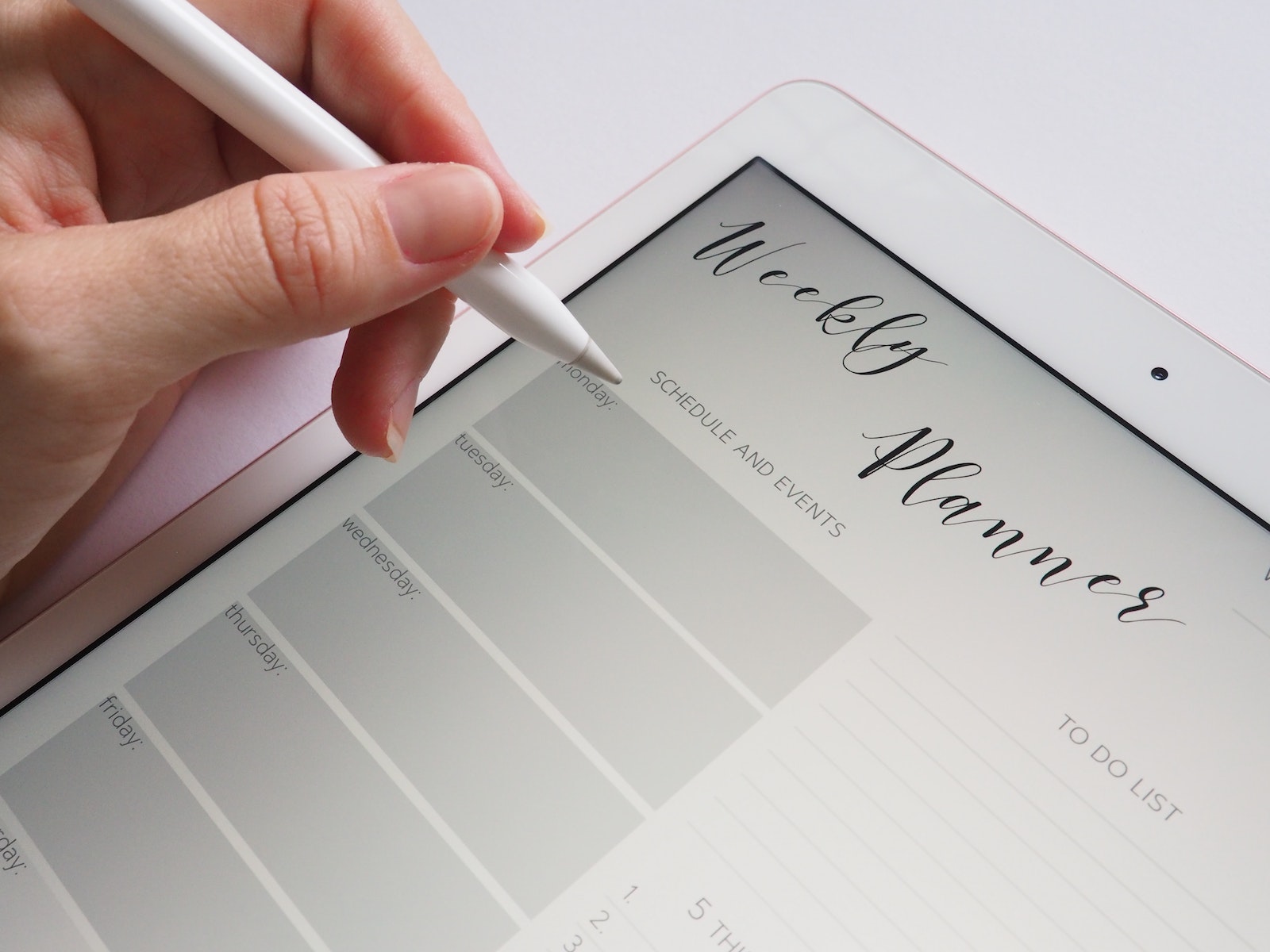 Rather than giving in to spontaneous indulgences, it can be helpful to plan them in advance.
By doing so, you can ensure that indulgences fit within your overall eating plan and that you're making conscious choices.
Planning also allows you to balance indulgences with healthier choices throughout the day or week.
Practicing moderation and portion control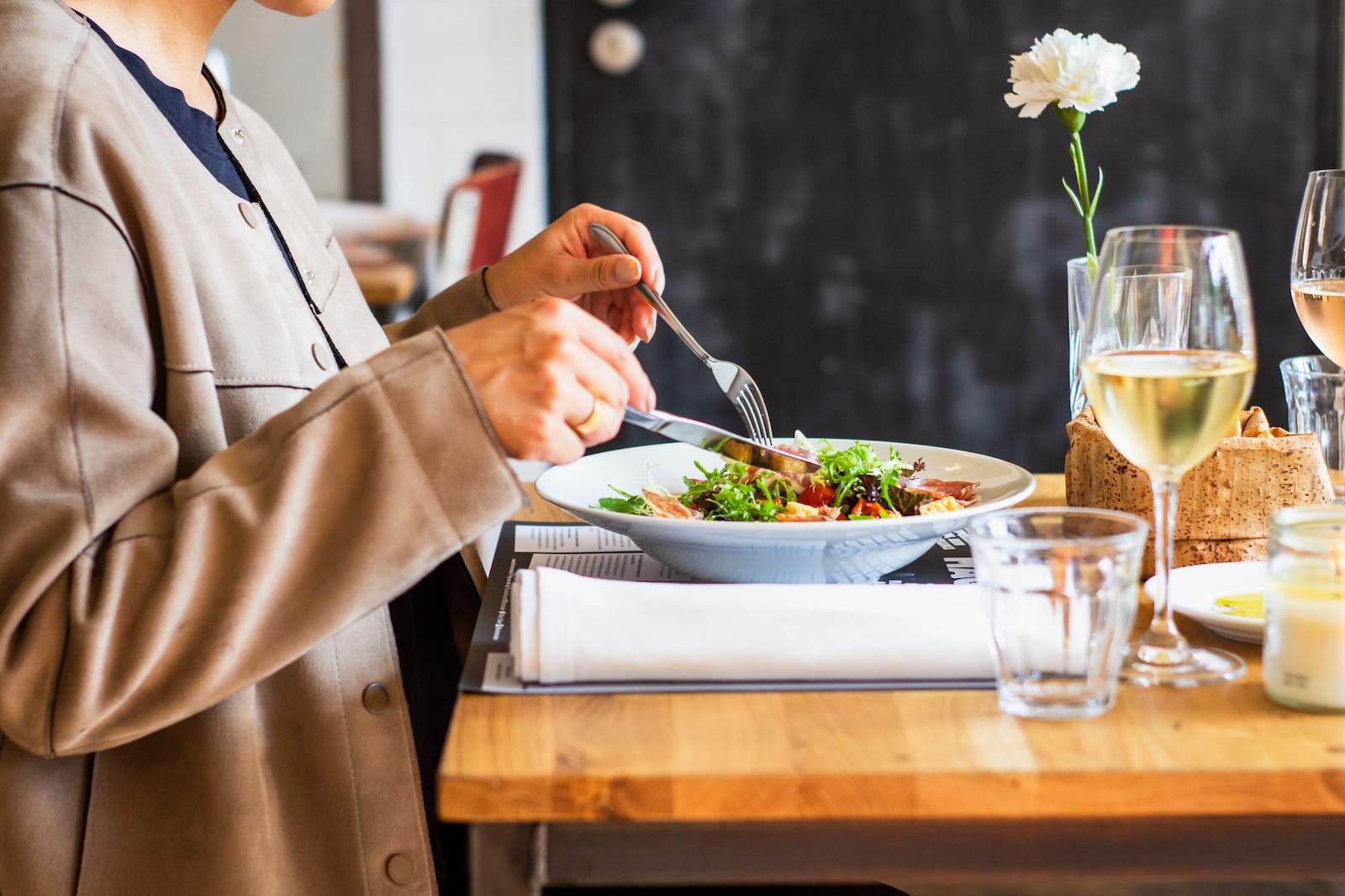 Moderation and portion control are key when incorporating indulgences. Instead of completely avoiding certain foods or treats, enjoy them in smaller portions.
This way, you can satisfy your cravings without derailing your healthy eating plan. Pay attention to portion sizes and savor each bite.
Finding healthier alternatives for indulgent cravings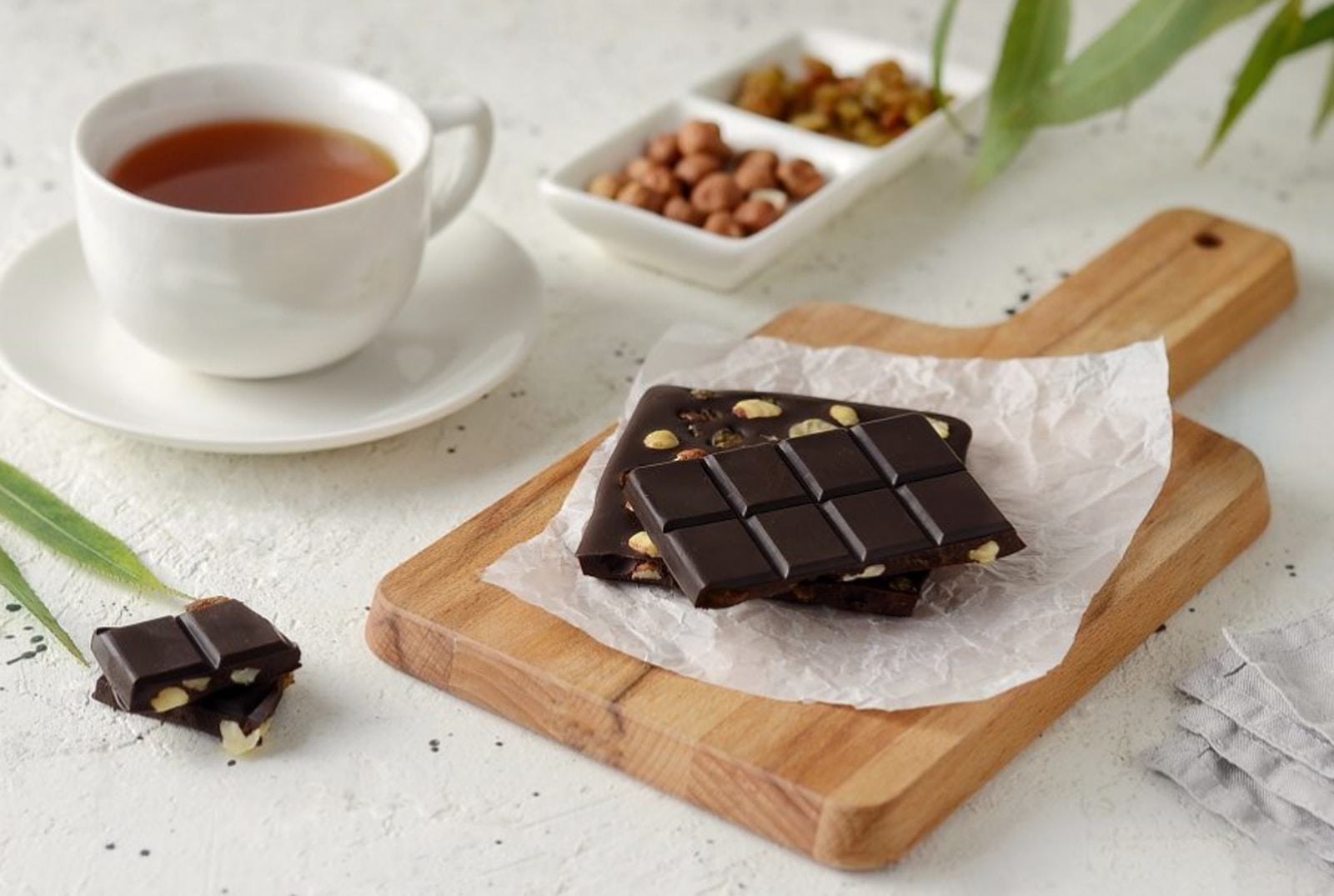 One way to incorporate indulgences in a healthy eating plan is by finding healthier alternatives for your cravings.
For example, if you're craving something sweet, you could opt for a piece of fruit or a small serving of dark chocolate.
Experiment with healthier ingredient substitutions and explore recipes that offer a healthier twist on indulgent dishes.
Mindful indulgence: savoring the experience.
When indulging, practice mindfulness and savor the experience. Slow down, fully enjoy each bite, and pay attention to the flavors, textures, and aromas.
By eating mindfully, you can enhance your satisfaction and prevent overeating. Engaging your senses can help you feel more content with smaller portions.
Balancing indulgences with healthy choices throughout the day/week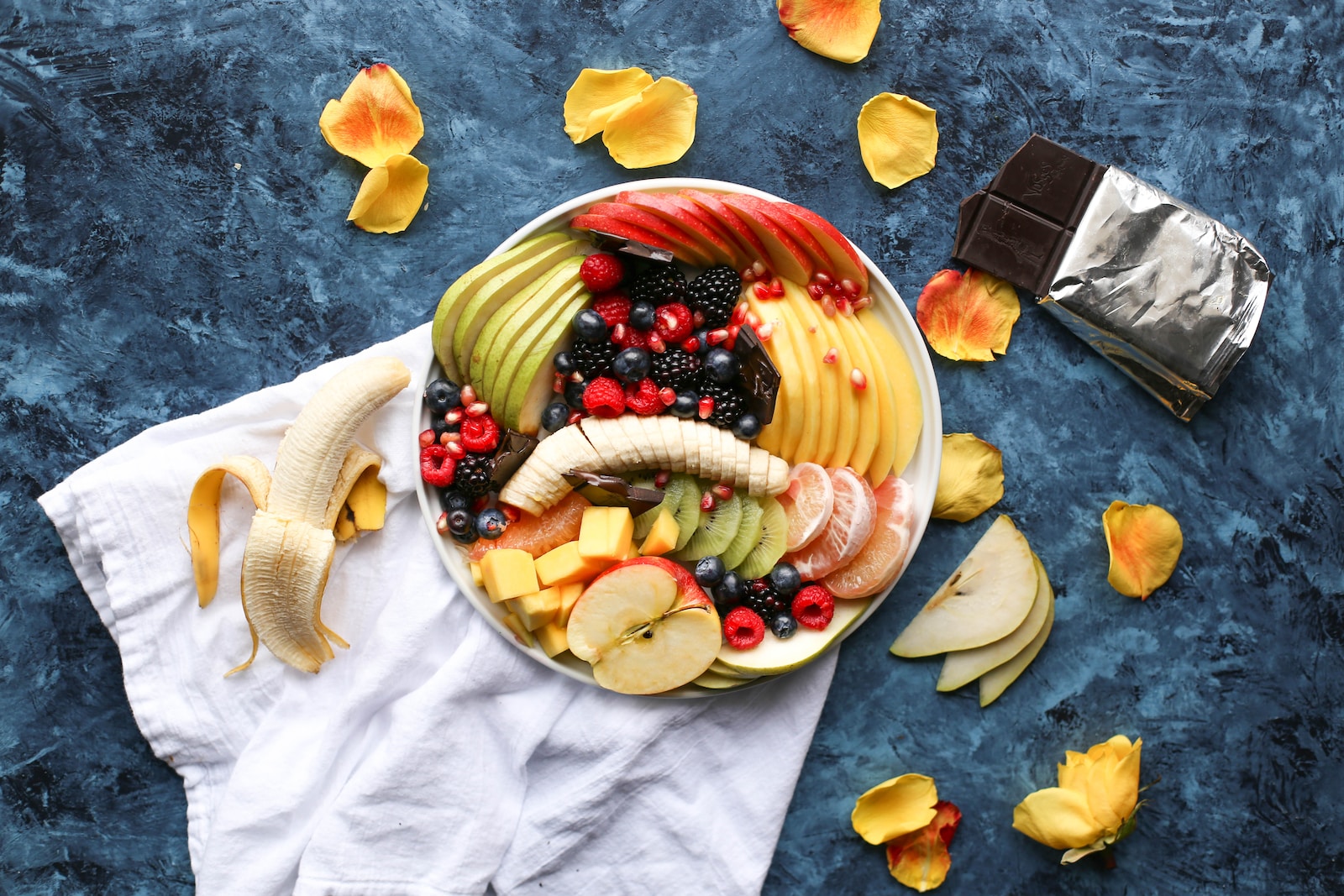 To maintain a balanced approach to indulgences, make sure to balance them with healthy choices throughout the day or week.
Fill your meals and snacks with nutrient-dense foods such as fruits, vegetables, whole grains, lean proteins, and healthy fats.
This way, you can enjoy indulgences without compromising your overall nutrition.
Tips for Maintaining a Healthy Mindset
Maintaining a healthy mindset around indulgences is essential for long-term success.
Avoiding guilt and judgment around indulgences: Let go of guilt associated with indulging. Remember that enjoying an occasional treat is a normal part of a balanced lifestyle.
Cultivating a positive relationship with food: Shift your mindset towards food as nourishment, enjoyment, and fuel for your body. Avoid labeling foods as "good" or "bad" and instead focus on overall balance.
Practicing self-care and stress management: Many people turn to indulgences during times of stress or emotional distress. Find alternative self-care strategies like exercise, meditation, or engaging in hobbies to manage stress effectively.
Seeking support from friends, family, or professionals: Share your journey with loved ones or seek guidance from a registered dietitian or nutritionist. Having a support system can help you stay motivated and accountable.
Staying Consistent and Adjusting as Needed
Consistency is key when it comes to balancing health and indulgence in your eating plan.
Monitor your progress and regularly evaluate the balance you've achieved.
Listen to your body's needs and cues, as they may change over time.
Be open to making adjustments to your eating plan as necessary to maintain a healthy balance that works for you.
Conclusion
Achieving a balance between health and indulgence is not only possible but also essential for a sustainable and enjoyable eating plan.
By understanding the concept of balance, creating a solid foundation for healthy eating, identifying indulgent foods, and implementing strategies for incorporation, you can achieve a harmonious approach to nourishing your body while indulging in your favorite treats.
Remember, finding the right balance is a journey that requires patience, self-care, and flexibility. Embrace the process and enjoy the rewards of a well-balanced and fulfilling eating plan.
Are you ready to take your journey towards a balanced and fulfilling eating plan to the next level?
If you're looking to achieve all-natural weight loss without the need for strict diets or exhausting exercise regimens, then the PrimaJust weight loss method is your answer.
In our still free report, you will discover The Exact Method to Unlock Your Metabolism for All-Natural Weight Loss, Enabling You to Lose 1-3 Pounds Per Week Automatically—No Diet or Exercise Needed!
Don't miss out on this opportunity to transform your health and well-being.
Download the report now and take the first step towards a healthier, more balanced you.
[Source]
Free Report
If you enjoyed this blog post, feel free to share it.