Maintaining a healthy lifestyle and achieving weight loss goals are essential for overall well-being. One effective approach to attaining these objectives is through group fitness. Group fitness offers a range of advantages that can significantly enhance your weight loss journey. In our previous blog we wrote about How to Overcome Emotional Eating Using Mindfulness: 4 Steps to Overcome Emotional Eating and Break Unhealthy Patterns. In this blog post, we will explore the remarkable benefits of group fitness and how it can make achieving weight loss goals easier. Join us as we delve into the world of group fitness and uncover the numerous advantages it brings. Let's dive in and discover the remarkable benefits of group fitness.
Why Group Fitness?
Exercising in a group setting has several advantages that make it an appealing option for achieving weight loss goals:
Increased motivation and accountability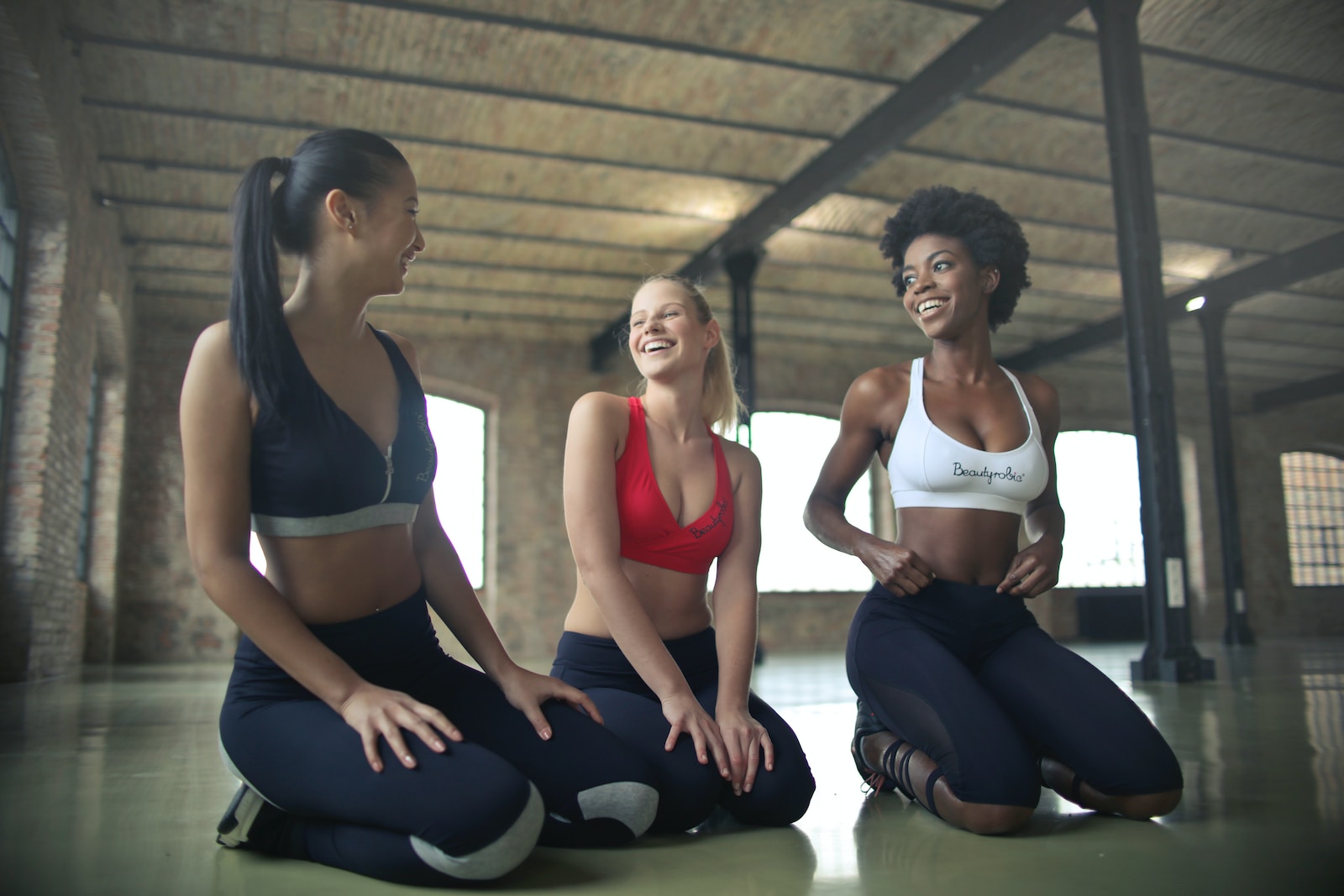 One of the primary benefits of group fitness is the increased motivation it provides.
Working out with others creates a sense of camaraderie and healthy competition, encouraging you to push harder and stay committed to your fitness journey.
Additionally, the accountability aspect of group fitness helps you stay on track, as you have others to support and hold you responsible.
Social interaction and support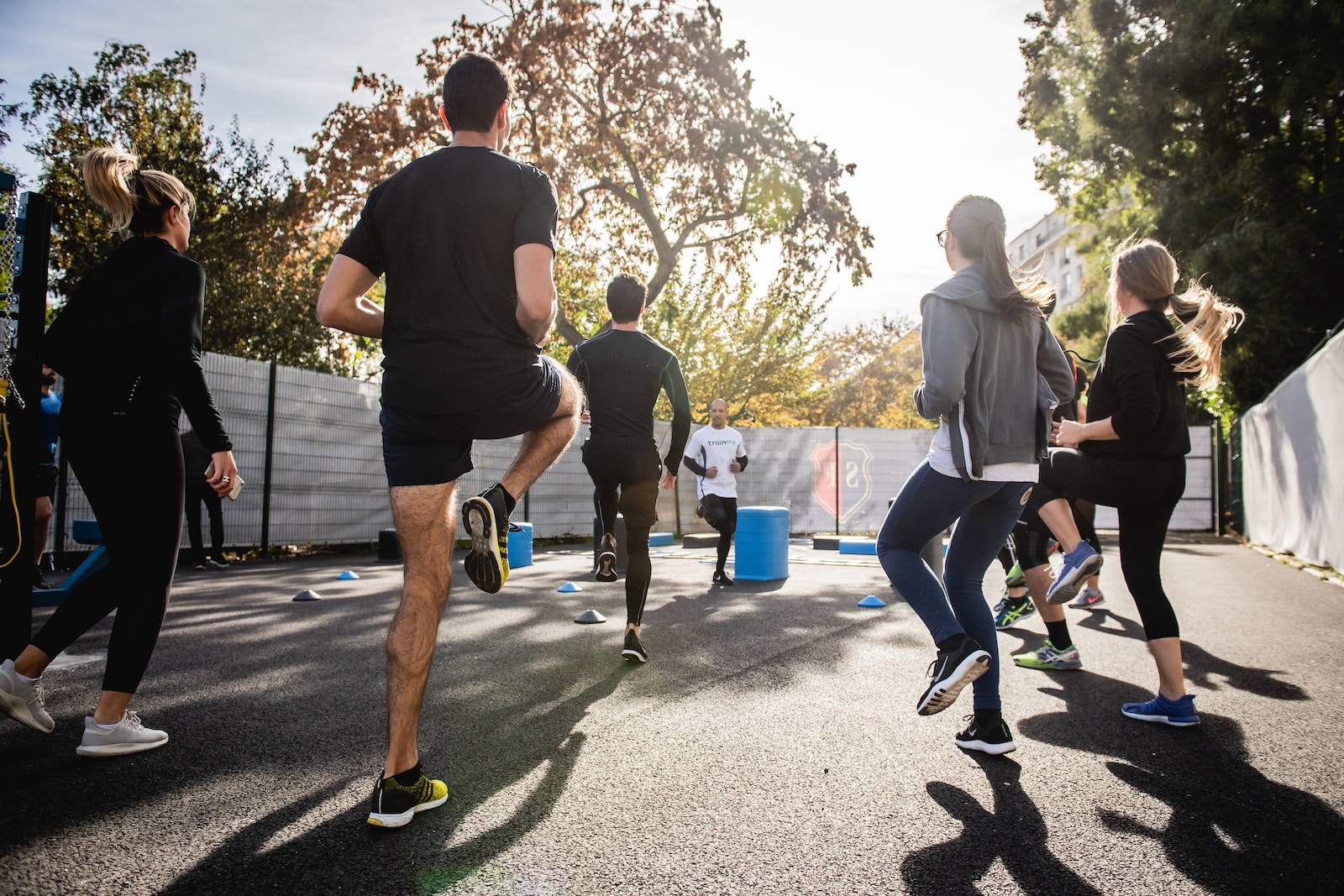 Group fitness classes offer a social environment where you can connect with like-minded individuals.
The shared experience creates a supportive and encouraging atmosphere, making your fitness journey more enjoyable and fulfilling.
Building relationships with fellow participants can provide the necessary support and encouragement needed to reach your weight loss goals.
Variety of workout options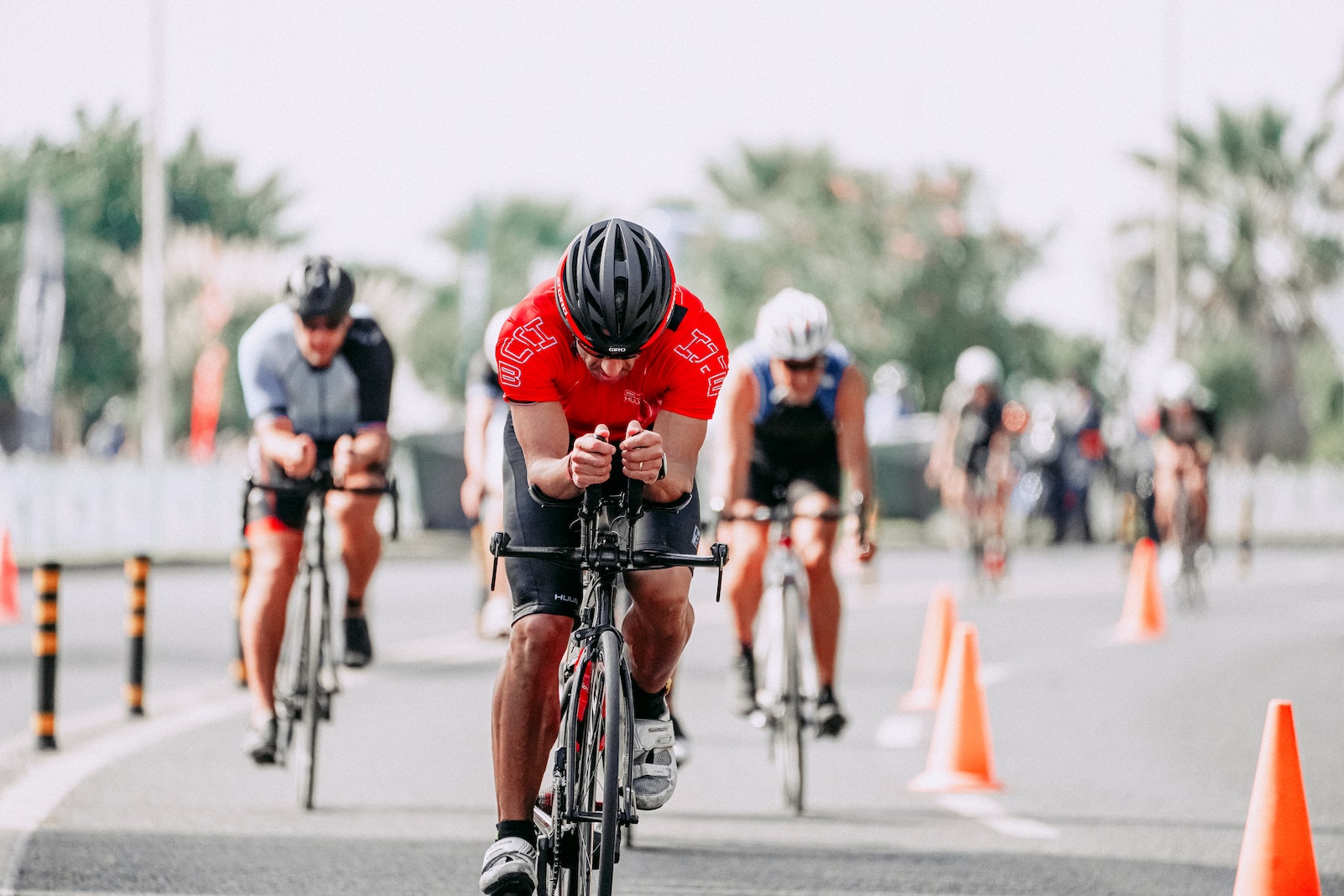 Group fitness classes offer a wide variety of workout options to suit different preferences and fitness levels.
From high-energy cardio classes to strength training and mind-body workouts, there is something for everyone.
This variety keeps your routine fresh and exciting, preventing boredom and allowing you to discover new exercises that contribute to your weight loss goals.
Expert guidance from qualified instructors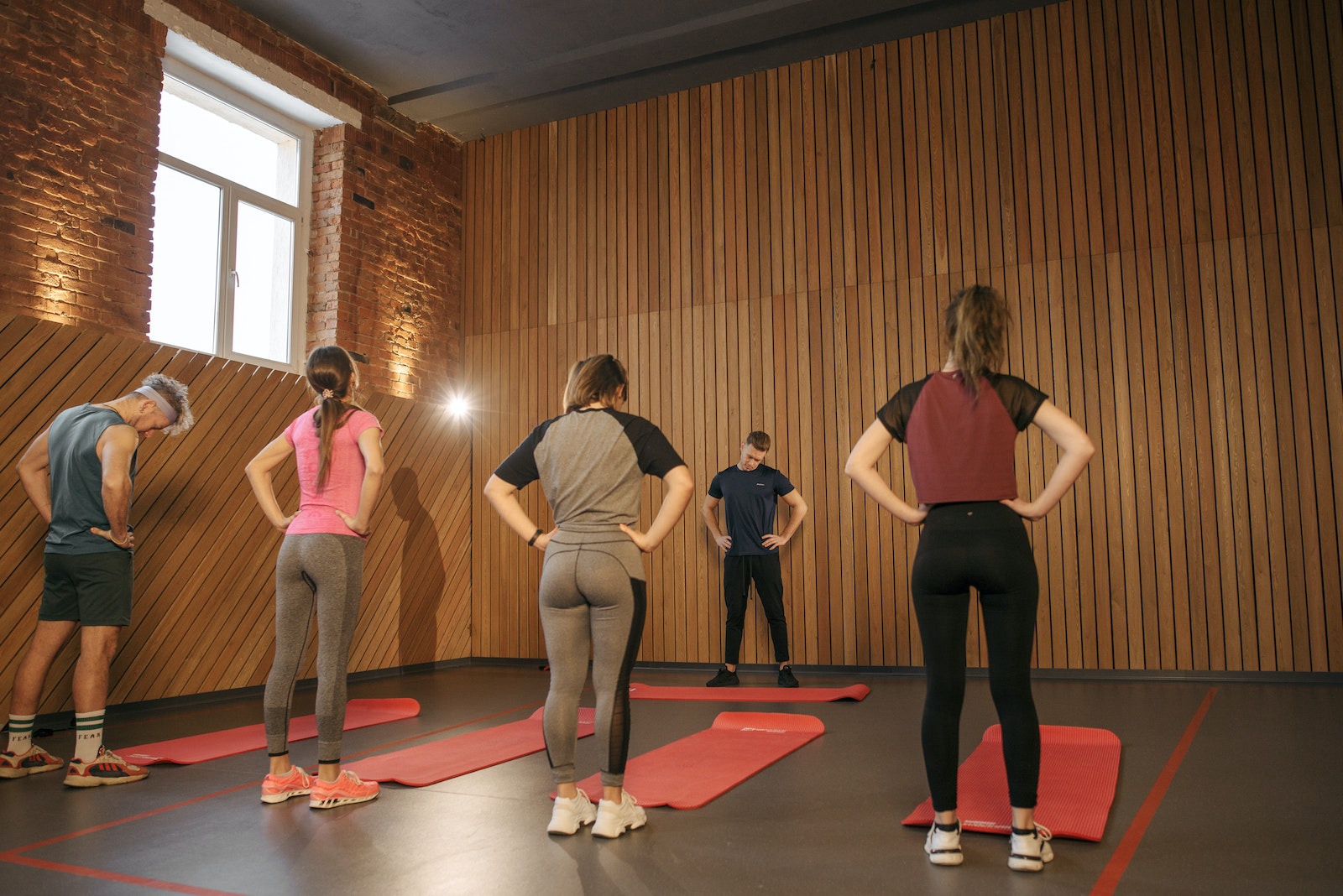 Group fitness classes are led by experienced and certified instructors who provide expert guidance.
They ensure proper form, technique, and safety during workouts, maximizing the effectiveness of your exercises and minimizing the risk of injury.
The expertise of instructors allows you to optimize your weight loss efforts and achieve results more efficiently.
Boosting Weight Loss Efforts with Group Fitness
Group fitness classes offer numerous benefits that can enhance your weight loss goals:
Calorie-burning potential of group exercises: Group fitness classes often involve dynamic movements and high-energy workouts that burn a significant number of calories.
Whether it's a heart-pumping cardio class or a challenging HIIT session, these exercises can help you achieve a calorie deficit, which is essential for weight loss.
High-intensity interval training (HIIT) sessions: HIIT workouts, commonly found in group fitness classes, are known for their effectiveness in burning calories and boosting metabolism.
These intense bursts of activity followed by short recovery periods push your body to its limits and maximize fat burning, aiding in weight loss.
Incorporating strength training for weight loss: Many group fitness classes incorporate strength training exercises using bodyweight, resistance bands, or free weights.
Building lean muscle mass through strength training not only increases your overall strength but also boosts your metabolism, resulting in more efficient calorie burning and improved weight loss.
Combining cardio and resistance exercises for optimal results: Group fitness classes often include a combination of cardio and resistance exercises.
This combination promotes overall fitness, increases calorie burn, and helps you build lean muscle. T
he synergistic effect of cardio and resistance training accelerates weight loss and improves body composition.
The Psychological Benefits of Group Fitness
In addition to the physical benefits, group fitness also provides significant psychological advantages:
Stress reduction and mood enhancement through group workouts: Engaging in group fitness classes can help alleviate stress and improve mood.
The release of endorphins during exercise, coupled with the supportive and energetic atmosphere of group workouts, can boost your mood, reduce anxiety, and enhance overall mental well-being.
Sense of community and belonging: Group fitness classes foster a sense of community and belonging.
Being surrounded by individuals who share similar goals and challenges creates a supportive environment where you feel connected and accepted.
This sense of belonging can motivate you to continue attending classes and maintain your weight loss journey.
Increased self-confidence and self-esteem: As you progress in your group fitness classes, you'll notice improvements in strength, endurance, and overall fitness level.
These achievements contribute to increased self-confidence and self-esteem, making you feel more positive and empowered in your weight loss journey.
Psychological impact on the weight loss journey: The positive psychological impact of group fitness extends beyond the workout session.
The support and encouragement from fellow participants and instructors can help you stay motivated, overcome obstacles, and develop a positive mindset towards your weight loss goals.
Exploring Different Types of Group Fitness Classes
Group fitness encompasses a variety of classes, each with its unique benefits: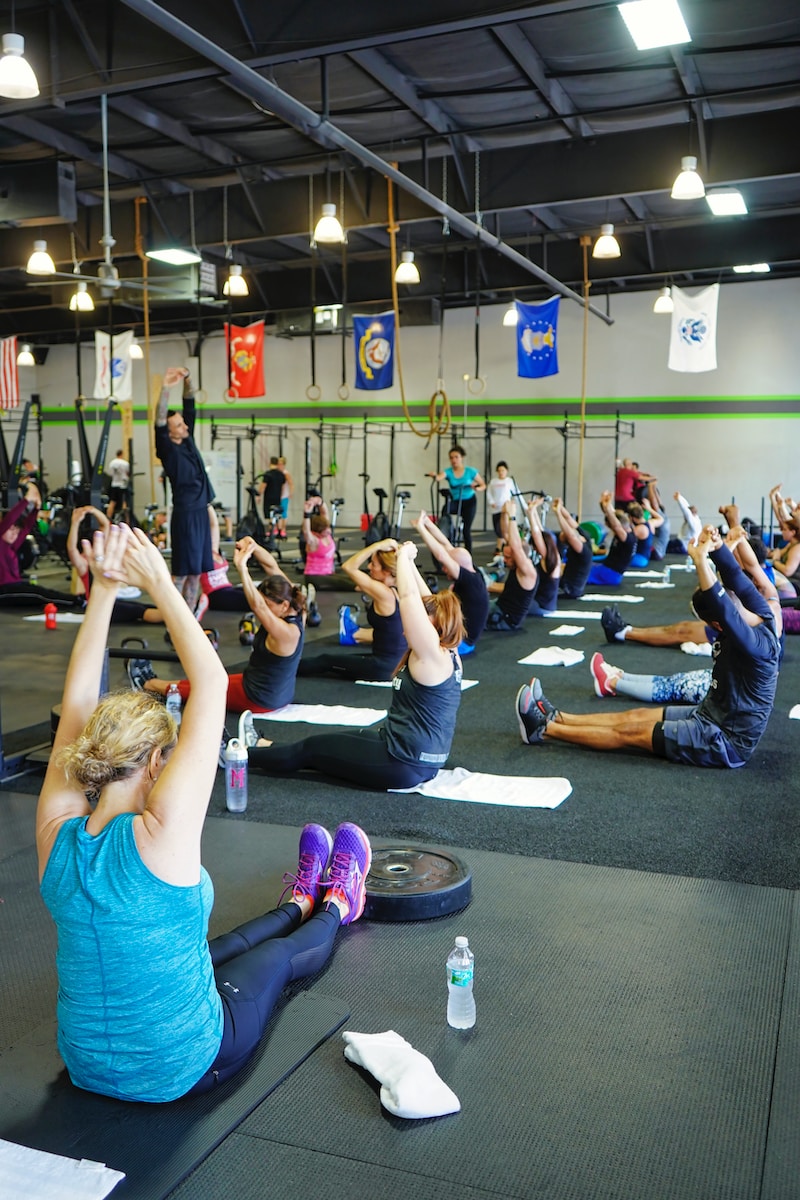 Aerobics and dance-based classes: These classes combine cardiovascular exercises with dance movements, providing a fun and energetic workout.
Aerobics and dance-based classes improve cardiovascular health, coordination, and agility, contributing to weight loss and overall fitness.
High-intensity interval training (HIIT) classes: HIIT classes involve short bursts of intense exercise alternated with brief recovery periods.
These classes maximize calorie burn, improve cardiovascular fitness, and enhance metabolism, making them an excellent choice for weight loss.
Indoor cycling (Spinning) classes: Indoor cycling classes offer a challenging cardiovascular workout while minimizing stress on the joints.
These classes improve endurance, burn calories, and strengthen lower body muscles, contributing to weight loss and overall fitness.
Boot camp and circuit training classes: Boot camp and circuit training classes incorporate a combination of cardiovascular and strength exercises.
These high-energy workouts target multiple muscle groups, improve overall fitness, and facilitate weight loss through calorie burning and muscle development.
Yoga, Pilates, and mind-body classes: These classes focus on flexibility, strength, and mental well-being.
While not primarily aimed at weight loss, they contribute to overall fitness and can be complementary to other group fitness activities.
Yoga and Pilates classes promote body awareness, flexibility, and core strength.
Tips for Getting Started with Group Fitness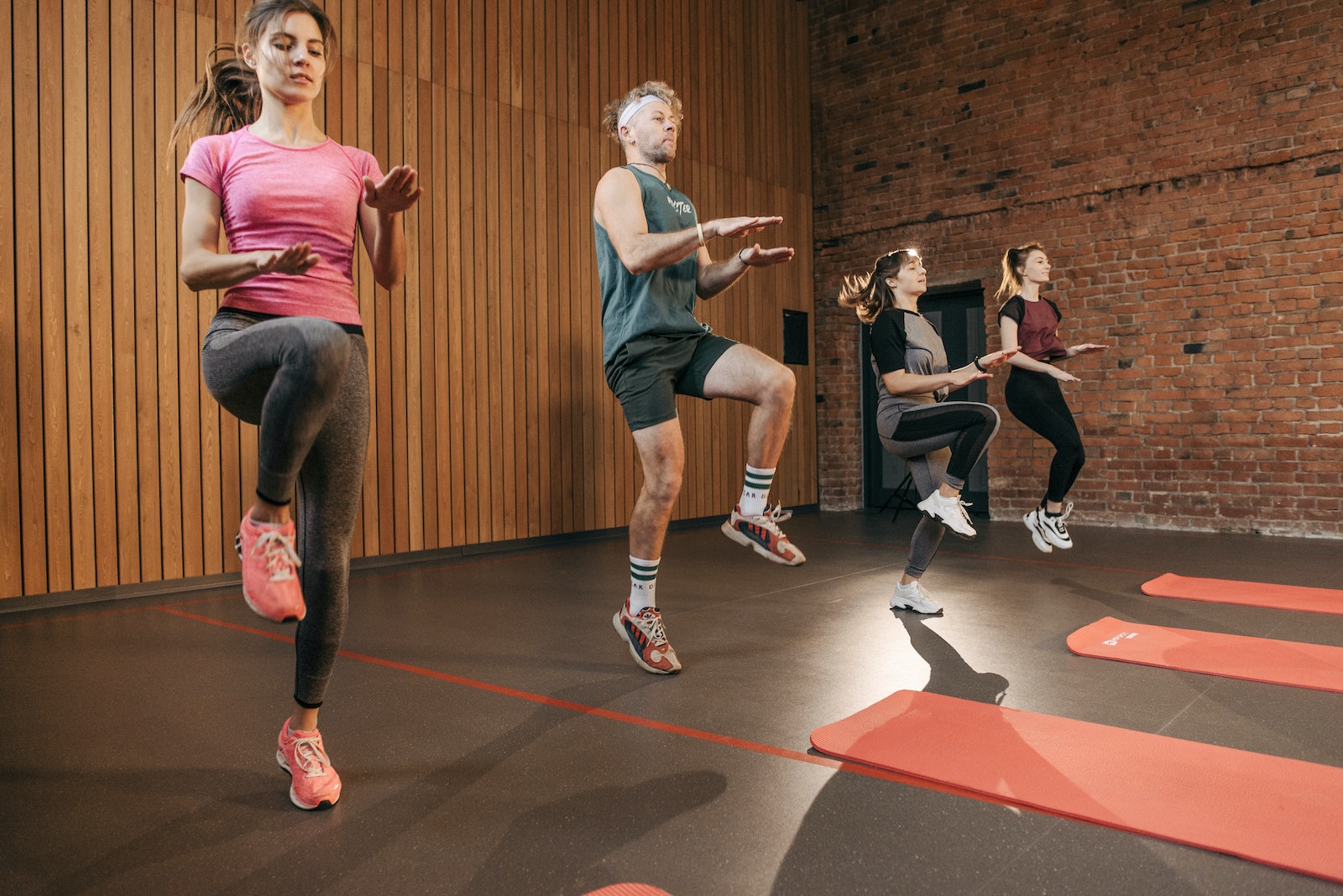 If you're new to group fitness, here are some tips to help you get started:
Researching and choosing the right class: Explore different group fitness options available in your area and choose a class that aligns with your interests, fitness level, and weight loss goals. Read class descriptions, check reviews, and consult with instructors to ensure a good fit.
Setting realistic goals and expectations: Set realistic and achievable weight loss goals that are specific, measurable, attainable, relevant, and time-bound (SMART goals). Remember that weight loss is a gradual process, and consistency is key.
Overcoming self-consciousness or fear of judgment: Understand that everyone in the group fitness class is focused on their own journey and goals. Embrace your uniqueness and focus on your progress rather than comparing yourself to others. Remember, everyone starts somewhere.
Gradually increasing intensity and difficulty: Start with classes that match your current fitness level and gradually progress to more challenging workouts as your strength and endurance improve. Listen to your body and avoid overexertion to prevent injury.
Conclusion
In conclusion, group fitness classes offer remarkable benefits for weight loss.
They not only enhance your efforts but also provide a supportive and motivating environment. Increased accountability, social interaction, diverse workouts, and expert guidance make achieving weight loss goals easier and enjoyable.
Moreover, the psychological advantages like stress reduction, community sense, self-confidence, and improved mood contribute to overall well-being.
Find the right group fitness class, take the first step, and unlock extraordinary benefits for your weight loss goals. Start your journey towards a healthier and fitter you today!
Are you ready to take the first step towards a healthier and fitter you?
We've explored the incredible advantages of group fitness for achieving your weight loss goals.
But now, it's time to take your journey to the next level.
Introducing the PrimaJust Weight Loss Method, an exact method to unlock your metabolism for all-natural weight loss, enabling you to automatically lose 1-3 pounds per week without requiring strict diets or strenuous exercise routines.
This revolutionary approach harnesses the power of your metabolism, making weight loss effortless and sustainable.
Want to discover the secret behind this method?
Download our FREE report today, and embark on a journey towards a healthier, happier you.
Take advantage of this opportunity to transform your life.
Click the link below to get your hands on The Exact Method to Unlock Your Metabolism for All-Natural Weight Loss.
Your better future starts now!
[Source]
Free Report
Discover the secret to losing weight effortlessly without dieting or exercising by booking your free Weight Loss Clarity Call.