Food advertising and eating behavior are closely intertwined, playing a significant role in shaping our dietary choices and, ultimately, our weight. In our previous blog we wrote about Types of Plant-Based Diet Plan: A Comprehensive Guide. In this blog post, we will delve into the influence of food advertising on eating behavior and its potential impact on weight gain. By examining the psychological, cognitive, and sociocultural effects of food advertising, we can gain a comprehensive understanding of how these advertisements influence our food preferences and consumption patterns.
What is Food Advertising?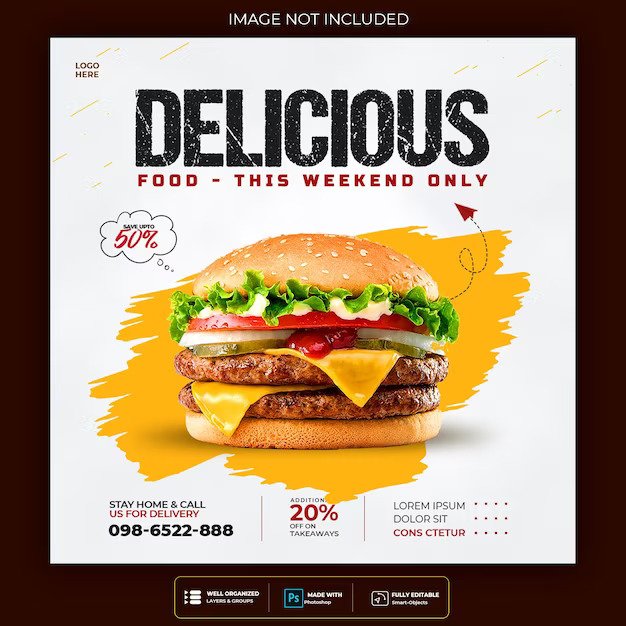 To comprehend the impact of food advertising, we first need to define its essence and explore its various types.
Food advertising refers to the promotion of food products through various media channels, such as television, radio, print, and online platforms.
It serves as a powerful tool for food manufacturers and marketers to entice consumers and drive their purchasing decisions.
By analyzing the role of food advertising in shaping consumer choices and preferences, we can better understand its influence on our eating behavior.
What is Eating Behavior?
Our eating behavior is influenced by a multitude of factors, ranging from individual psychology to cultural and societal norms.
Exploring these factors allows us to comprehend the complexities behind our food choices.
Cultural and societal norms heavily influence our preferences and eating habits, as they define what is considered acceptable or desirable in terms of food consumption.
Additionally, psychological and physiological aspects, such as emotions, stress, and biological hunger cues, play a pivotal role in our eating behaviors.
The Connection between Food Advertising and Eating Behavior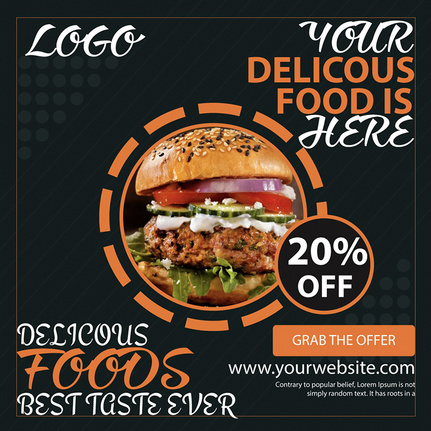 Numerous studies and case analyses have highlighted the significant correlation between food advertising and eating behavior.
Research has indicated that exposure to food advertisements can lead to overeating and unhealthy dietary patterns.
By examining the relationship between food advertising and overconsumption, we can gain insights into how these advertisements influence our calorie intake and contribute to weight gain.
Moreover, food ads have been shown to shape our food preferences and influence our dietary choices.
Impact of Food Advertising on Eating Behavior
Psychological Effects
Food advertising often employs persuasive techniques and subliminal messaging to capture our attention and influence our food choices.
These techniques tap into our subconscious desires and manipulate our decision-making processes.
For example, advertisements may use vivid visuals, enticing language, and appealing characters to create an emotional connection with the audience.
These psychological effects can lead us to make impulsive food choices driven by desire rather than rational decision-making.
Thus, food advertising can significantly impact our eating behavior by shaping our desires and influencing our preferences.
Cognitive Effects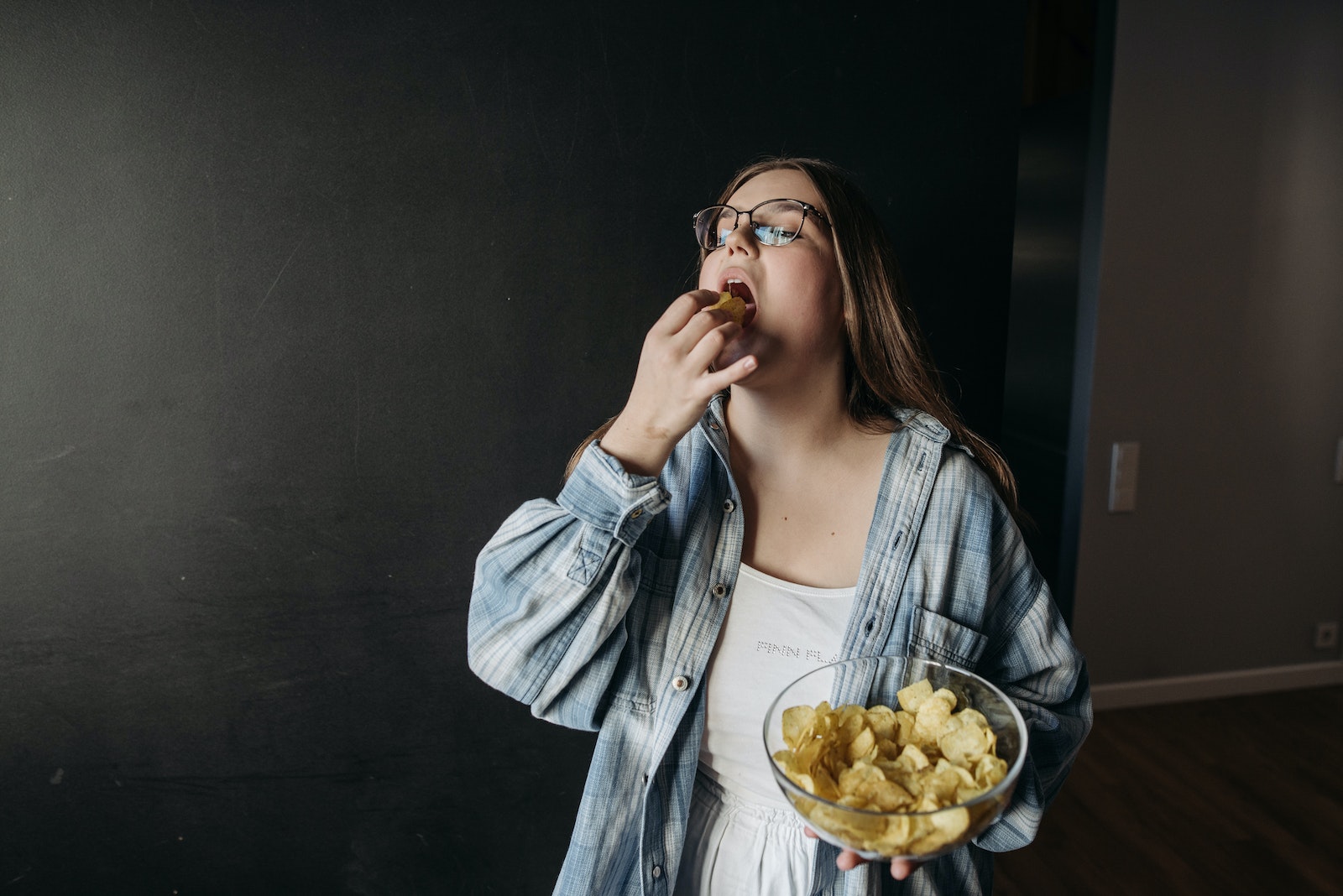 Our cognitive biases, such as the mere exposure effect and anchoring bias, can be easily exploited by food advertisers.
The mere exposure effect suggests that repeated exposure to a particular stimulus, such as food advertisements, can increase our preference for that stimulus.
Food advertisers take advantage of this bias by bombarding us with advertisements, making their products familiar and appealing to our senses.
Furthermore, the anchoring bias influences our perception of portion sizes.
When food advertisements consistently depict larger portion sizes as normal, we may unconsciously adopt these larger sizes as our own standard.
Consequently, we may unknowingly consume larger portions, leading to overeating and weight gain.
Sociocultural Effects
Food advertising not only influences our individual eating behaviors but also shapes broader cultural norms and values related to food.
The impact of peer pressure and the pervasive nature of social media contribute to the influence of food advertising on our eating behavior.
Social media platforms are filled with images and posts that promote specific food choices and lifestyles.
Seeing others engage in particular eating behaviors, whether it's following fad diets or indulging in unhealthy foods, can influence our own choices.
Additionally, celebrity endorsements and product placements in food advertisements play a significant role in influencing our food choices and consumption patterns.
When we see our favorite celebrities endorsing certain food products, it creates a sense of trust and familiarity, making us more likely to purchase and consume those products.
Weight Gain and Food Advertising
Link between Food Advertising and Overconsumption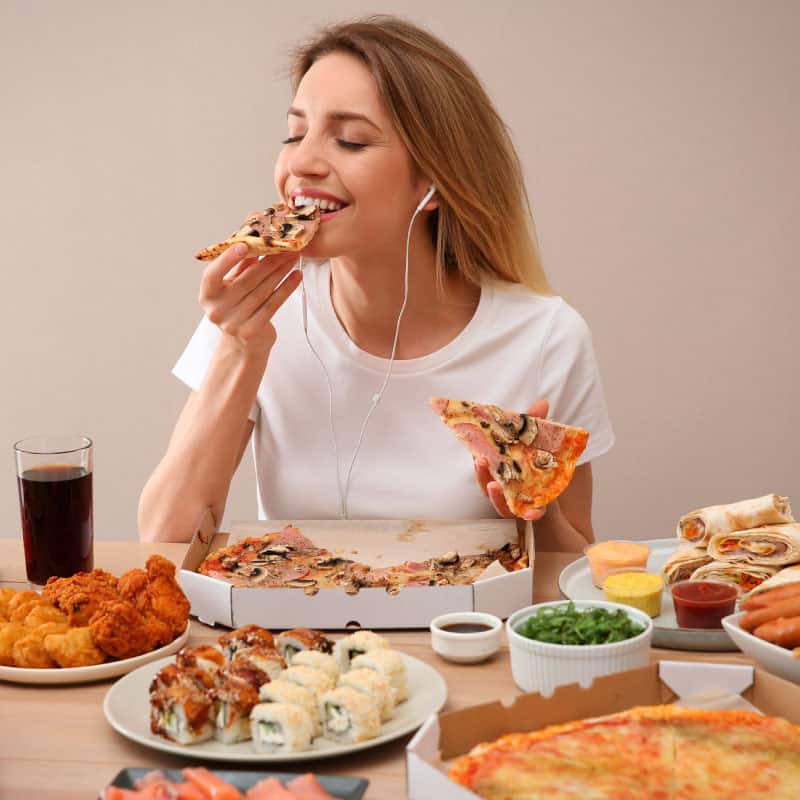 The abundance of food advertising, especially for high-calorie and nutrient-poor foods, has been linked to overconsumption and increased calorie intake.
These advertisements create an environment that promotes unhealthy food choices, leading to weight gain and related health issues.
The persuasive tactics used in food advertising, combined with the constant exposure to tempting visuals and enticing messaging, can weaken our self-control and make us more susceptible to overeating.
Moreover, the widespread availability of unhealthy food options further amplifies the impact of food advertising on overconsumption.
The Role of Food Advertising in Shaping Body Image
Food advertising not only influences our eating behaviors but also contributes to the development of body dissatisfaction and disordered eating behaviors.
Unrealistic body ideals portrayed in food advertisements can impact our body image and self-esteem.
The constant exposure to images of thin, photoshopped models promoting food products can create an unattainable standard of beauty.
As a result, individuals may develop negative body image and engage in harmful behaviors such as restrictive dieting or binge eating.
These behaviors can lead to weight fluctuations and negatively impact overall well-being.
Strategies to Mitigate the Influence of Food Advertising on Eating Behavior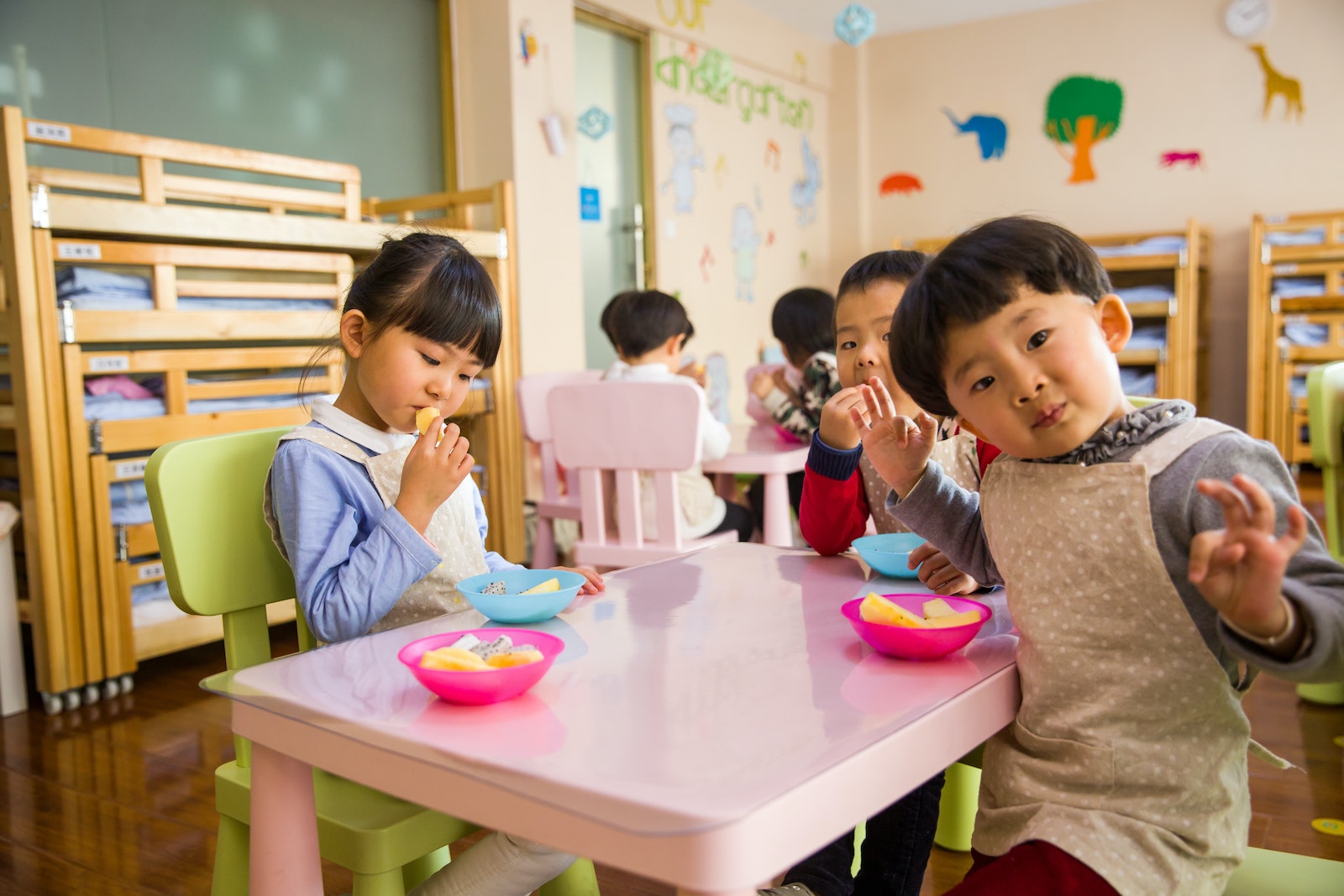 Recognizing the influence of food advertising on our eating behavior and weight gain, it is crucial to explore strategies to mitigate its impact.
Policy interventions, such as regulations on food advertising targeting children and mandatory disclosure of manipulative advertising techniques, can help create a healthier advertising environment.
By limiting the exposure of children to manipulative food advertisements and promoting transparency in advertising practices, we can reduce the negative influence on their eating behaviors.
Additionally, promoting media literacy and education can empower individuals to critically analyze and resist the influence of food advertising, making informed food choices.
By understanding the persuasive techniques used in food advertising and developing critical thinking skills, individuals can become more resilient to the manipulative tactics employed by advertisers.
Conclusion
Food advertising significantly impacts our eating behavior and, consequently, our weight.
By understanding the psychological, cognitive, and sociocultural effects of food advertising, we can recognize its influence on our food preferences, consumption patterns, and body image.
It is essential to raise awareness and implement strategies that mitigate the negative impact of food advertising.
By making conscious choices and seeking healthier alternatives, we can cultivate a food environment that promotes overall well-being and healthy weight management.
With a better understanding of the connection between food advertising and eating behavior, we can empower ourselves to make informed decisions and create a healthier relationship with food.
Are you intrigued by the profound influence of food advertising on your eating behavior and its potential impact on your weight?
Understanding these dynamics is crucial, as it shapes not only your food preferences but also your consumption patterns and body image.
But here's the exciting part – you don't have to be at the mercy of these advertising tactics.
You can take control of your eating behavior and achieve natural weight loss with the PrimaJust method.
Discover The Exact Method to Unlock Your Metabolism for All-Natural Weight Loss, Enabling You to Lose 1-3 Pounds Per Week Automatically—No Diet or Exercise Needed!
Take the first step towards a healthier you by downloading our free report.
Don't miss this opportunity; click the link below and start your journey to all-natural weight loss!
[Source]
Free Report
Sharing is caring! If you liked this article, please share it with your friends.