Breaking free from bad habits can be an arduous journey, especially when it comes to unhealthy eating patterns. However, there exists a powerful tool that can significantly aid in this process: mindfulness. In our previous blog we wrote about The Science Behind Emotional Eating: Defeating Unhealthy Patterns. In this comprehensive blog post, we will delve into how mindfulness works to break bad habits, with a specific focus on its role in overcoming unhealthy eating patterns.
What is Bad Habits and Unhealthy Eating Patterns?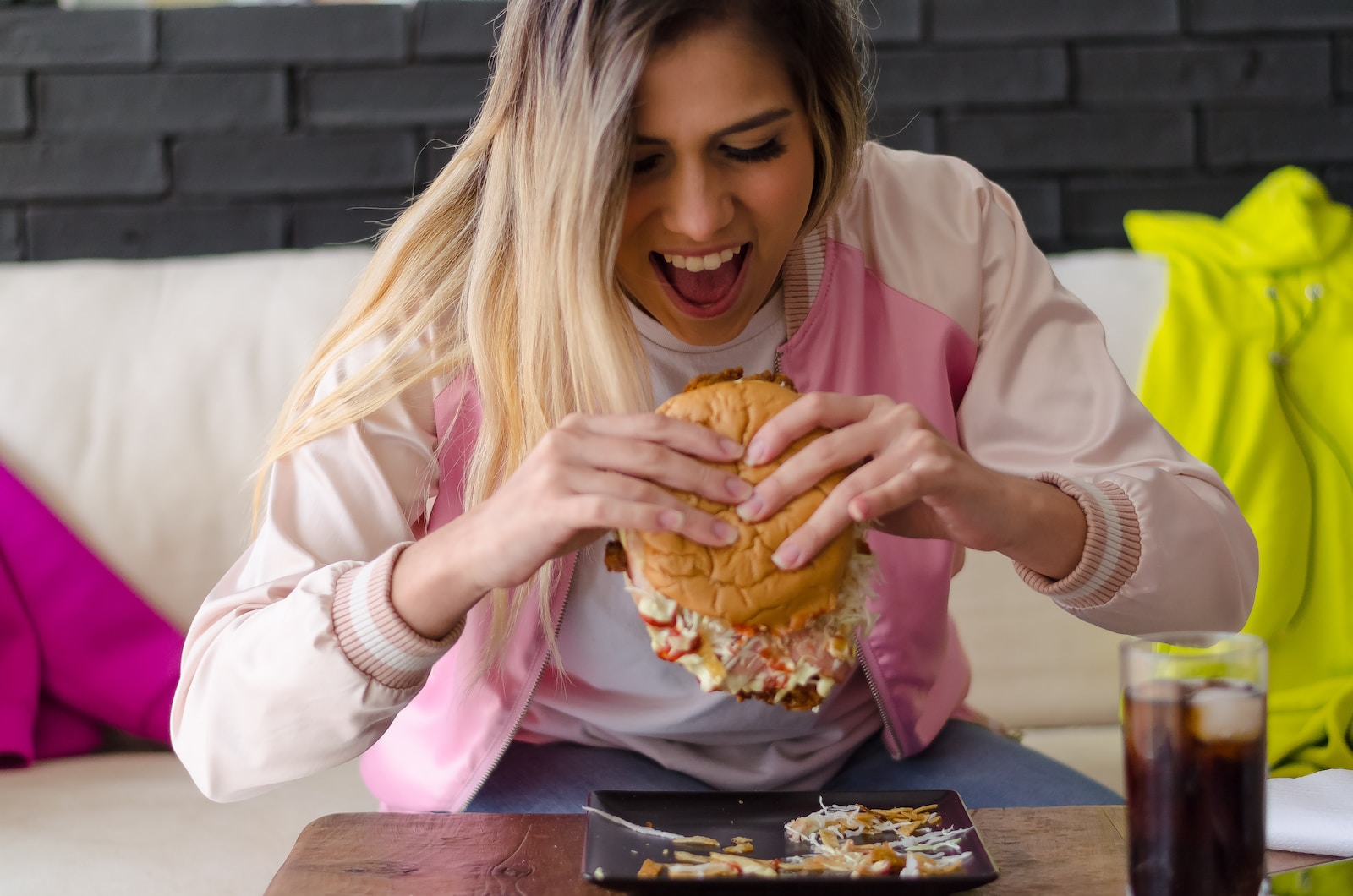 To embark on this exploration, let us first establish what precisely constitutes a bad habit.
Bad habits are behavioral patterns that have detrimental effects on our physical and mental well-being.
Concerning unhealthy eating patterns, these habits encompass excessive consumption of unhealthy foods, emotional eating, and mindless eating.
The repercussions of these habits can be profoundly detrimental to our overall health and happiness.
They can lead to undesirable outcomes such as weight gain, diminished energy levels, impaired concentration, and an increased susceptibility to chronic diseases.
Recognizing the importance of breaking these habits becomes the crucial first step toward effecting positive change in our lives.
The Power of Mindfulness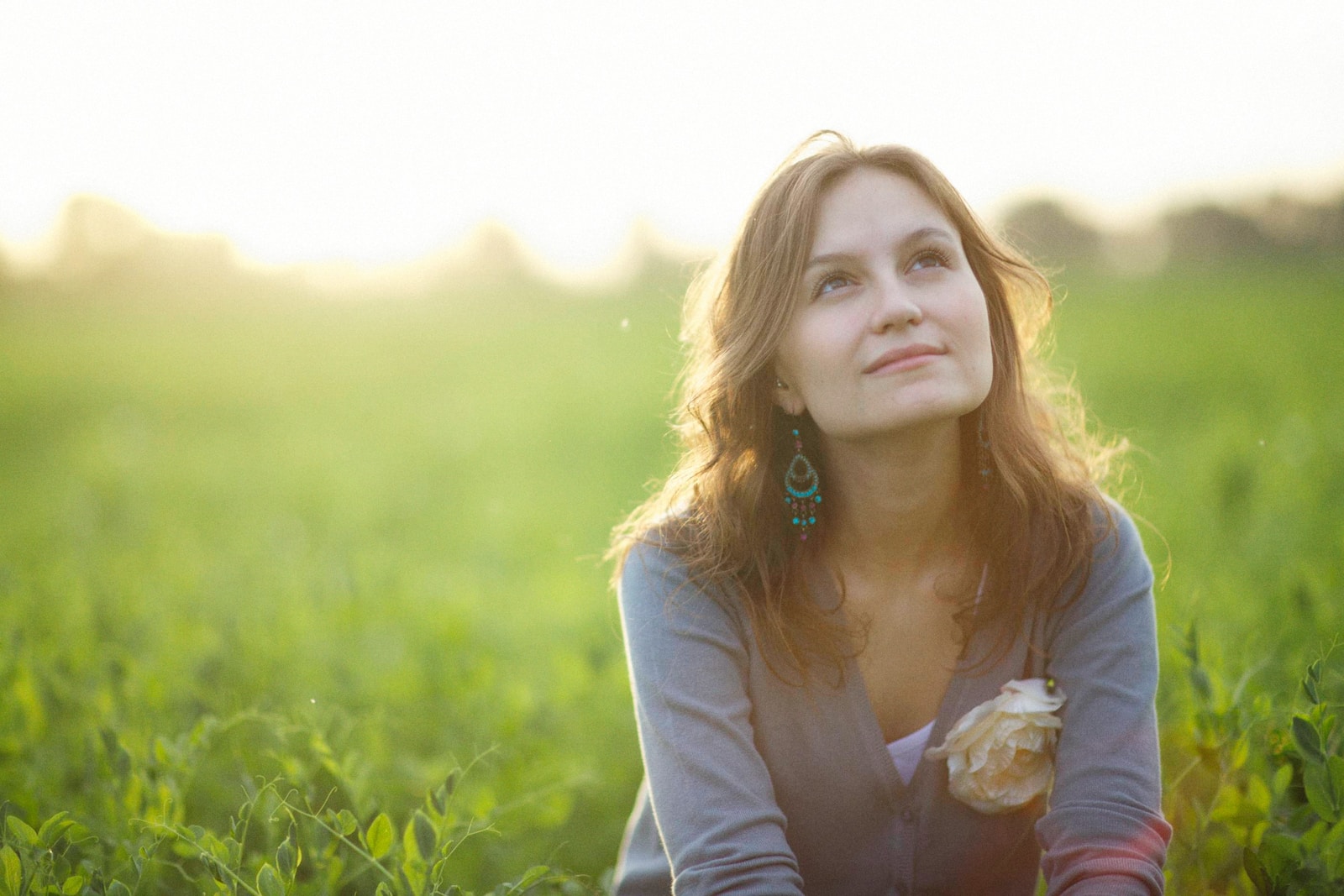 Mindfulness is a transformative practice that involves being fully present in the current moment, non-judgmentally aware of our thoughts, feelings, and bodily sensations.
By nurturing mindfulness, we can cultivate a deeper understanding of our behaviors and make deliberate, conscious choices.
The benefits of mindfulness extend far beyond breaking bad habits.
This practice bolsters overall well-being by reducing stress, enhancing focus and attention, fostering emotional regulation, and nurturing self-compassion.
Mindfulness emerges as an empowering tool that enables positive transformations across various facets of our lives.
How Mindfulness Works to Break Bad Habits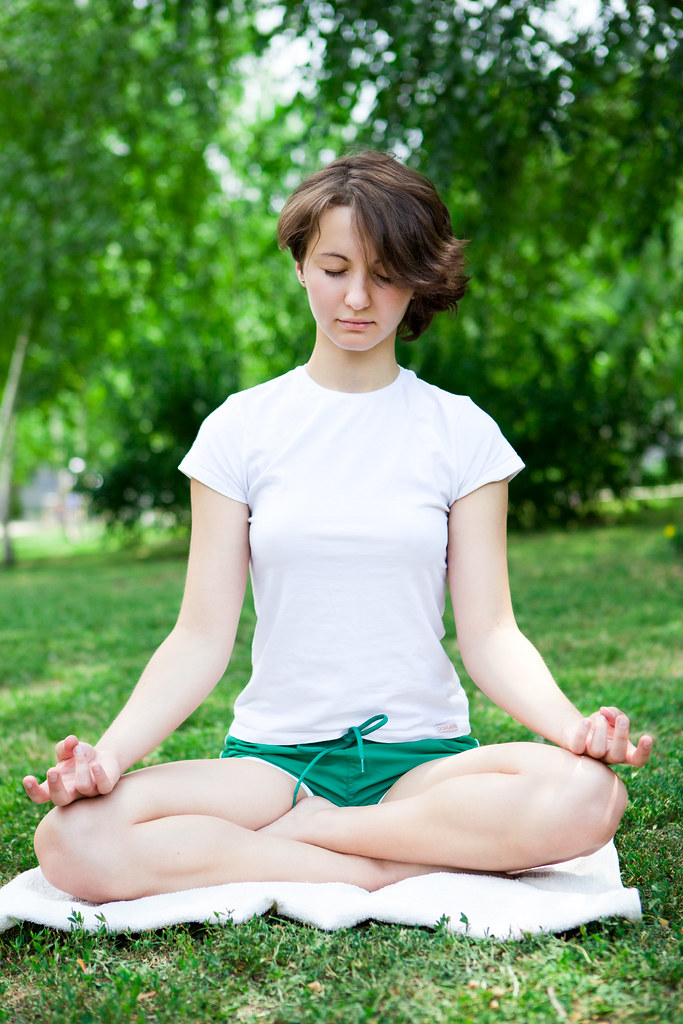 Scientific studies have consistently demonstrated the efficacy of mindfulness in breaking bad habits, particularly those associated with unhealthy eating patterns.
When we practice mindfulness, we become more aware of our thoughts, emotions, and physical sensations, allowing us to recognize triggers that prompt unhealthy behaviors.
Increased self-awareness, a direct outcome of mindfulness, facilitates the development of self-control. Rather than impulsively reacting, mindfulness empowers us to pause and make conscious choices aligned with our long-term well-being.
Moreover, mindfulness introduces the concept of "urge surfing," a technique that allows us to ride out cravings without succumbing to them.
By mindfully observing the sensations and thoughts accompanying cravings, we can navigate through them without engaging in unhealthy behaviors.
Applying Mindfulness to Overcome Unhealthy Eating Patterns
Mindlessly consuming food has become a common habit for many, leading to overeating and a lack of awareness of the body's hunger and fullness cues.
However, by incorporating mindfulness into our daily lives, we can develop a healthier relationship with food.
Here are some practical tips on how to apply mindfulness to overcome unhealthy eating patterns:
1. Savor each bite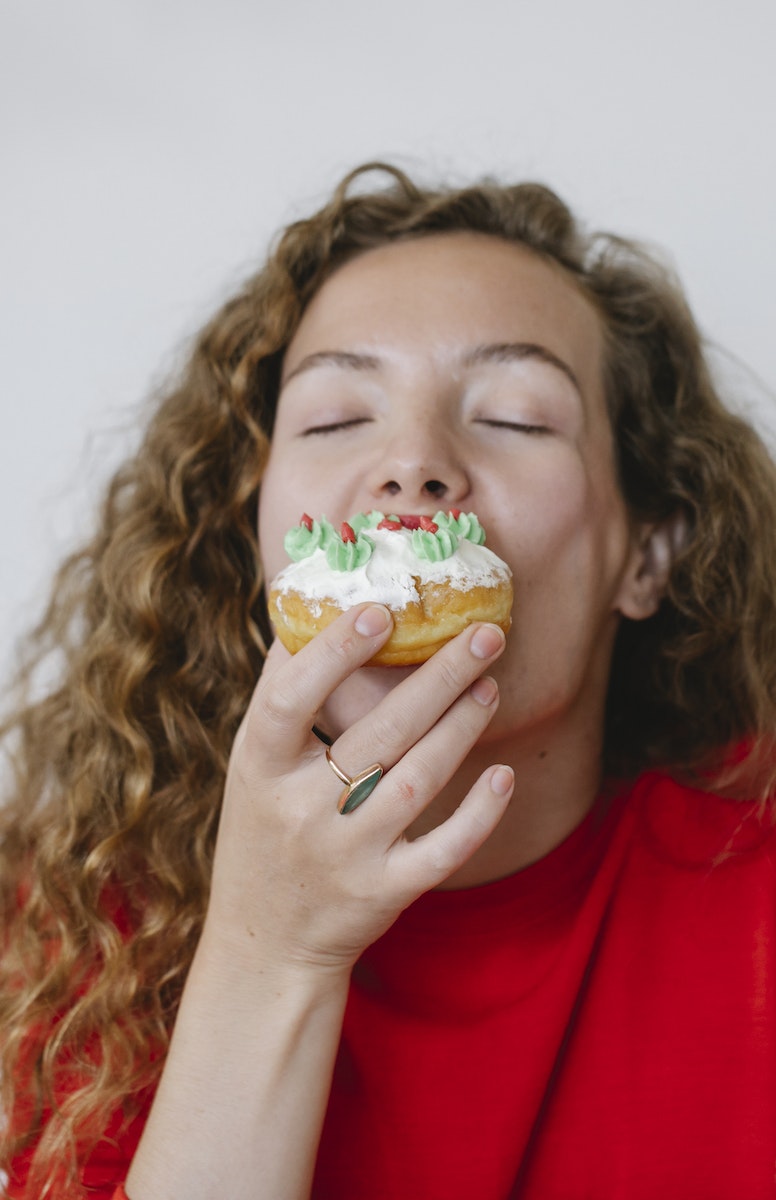 Take the time to truly experience and enjoy the flavors, textures, and smells of your food.
Slow down and engage all your senses while eating.
Notice the colors, aromas, and the way the food feels in your mouth.
By savoring each bite, you become more present and satisfied with smaller portions.
2. Pay attention to hunger and fullness cues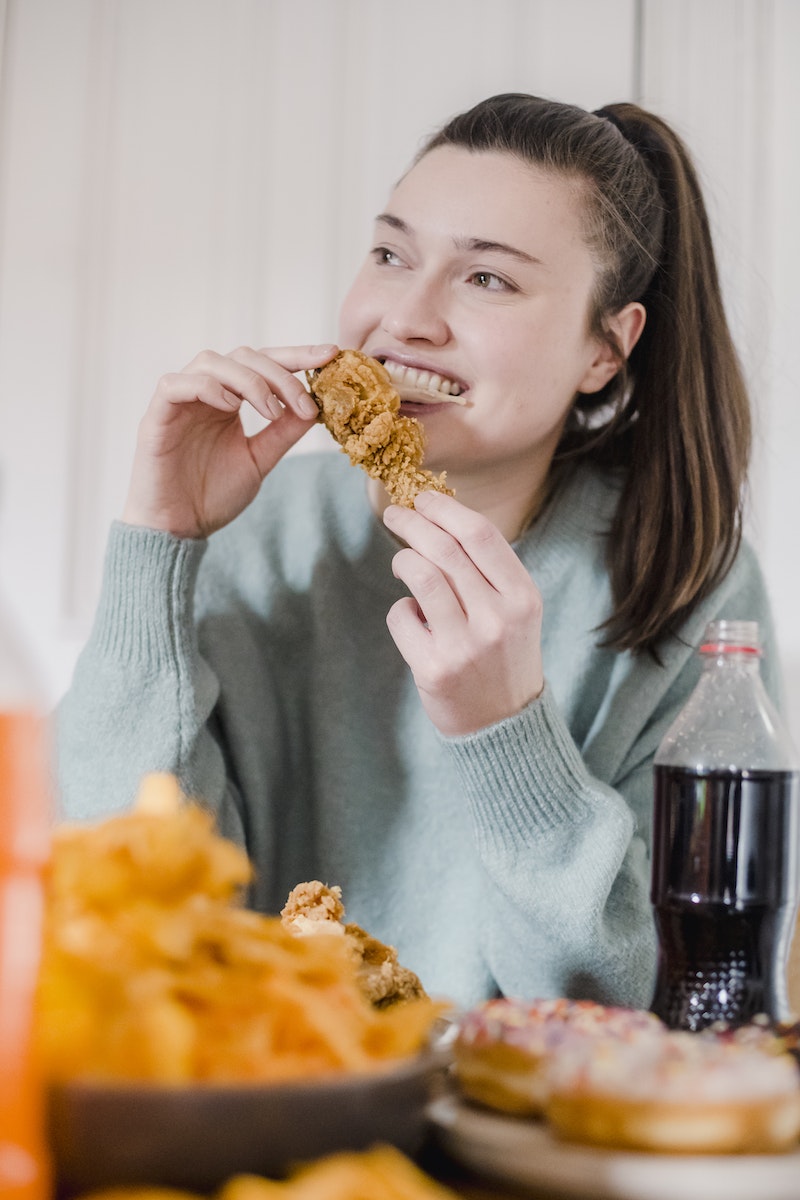 Tune in to your body's signals of hunger and fullness.
Before eating, ask yourself if you are truly hungry or if you're eating out of boredom, stress, or habit.
Similarly, check in with your body during meals to assess how full you are.
This practice can help you eat in a way that nourishes your body without overindulging.
3. Engage in mindful meal planning and preparation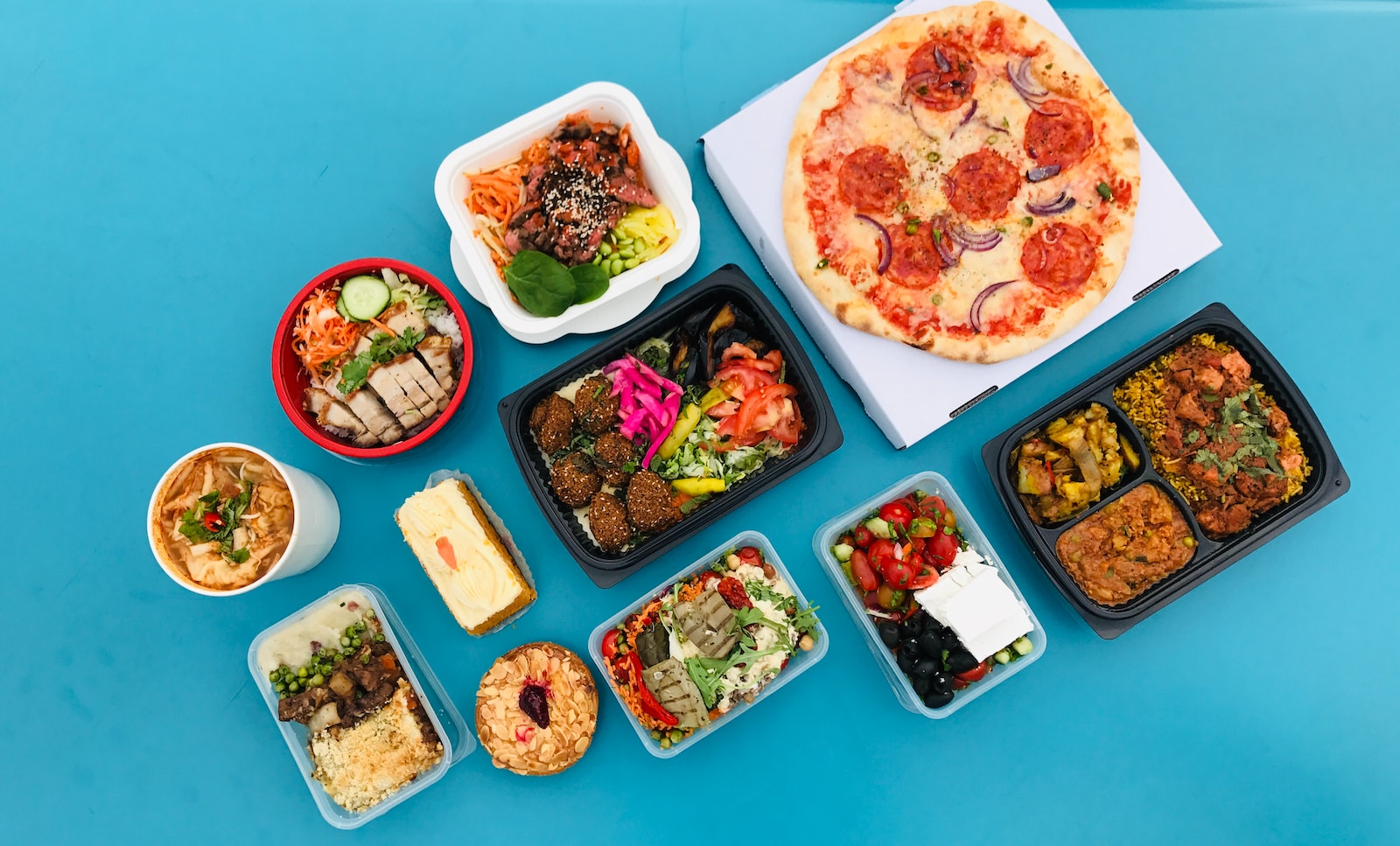 Take the time to plan your meals mindfully, considering the nutritional value and balance of the foods you choose.
Engage in the process of preparing your meals, paying attention to the colors, smells, and textures of the ingredients.
By being mindful during meal planning and preparation, you can make healthier choices and cultivate a deeper appreciation for the food you eat.
Mindfulness and Emotional Eating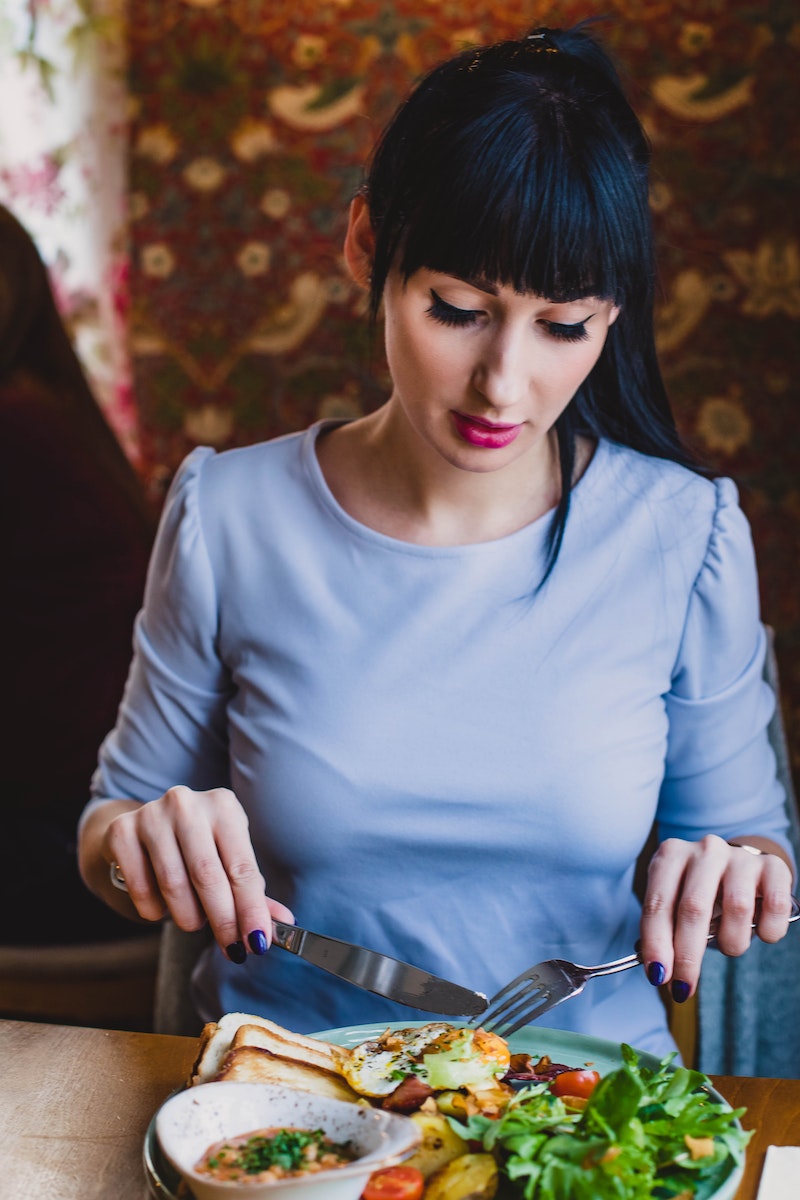 Unhealthy eating habits are often closely tied to our emotions.
Many people turn to food as a way to cope with stress, sadness, boredom, or other difficult emotions.
However, practicing mindfulness can help us become more aware of our emotional triggers and develop healthier coping mechanisms.
Here's how mindfulness can support overcoming emotional eating:
1.Recognize emotional triggers: Mindfulness helps us become more attuned to our emotions and the underlying causes of our cravings and urges to eat.
By bringing awareness to our emotional state, we can identify the triggers that lead to emotional eating.
2. Develop healthier coping mechanisms: Mindfulness provides us with the space and clarity to choose healthier ways to manage our emotions.
Instead of turning to food, we can engage in activities like deep breathing exercises, journaling, taking a walk-in nature, or talking to a supportive friend.
These practices help us process emotions in a more constructive manner.
3. Manage stress mindfully: Chronic stress often contributes to emotional eating.
Mindfulness techniques, such as meditation, deep breathing, and progressive muscle relaxation, can help us manage stress more effectively.
Regular practice of these techniques enhances our ability to stay present and resilient in the face of stress, reducing the likelihood of turning to food for comfort.
Cultivating a Mindful Lifestyle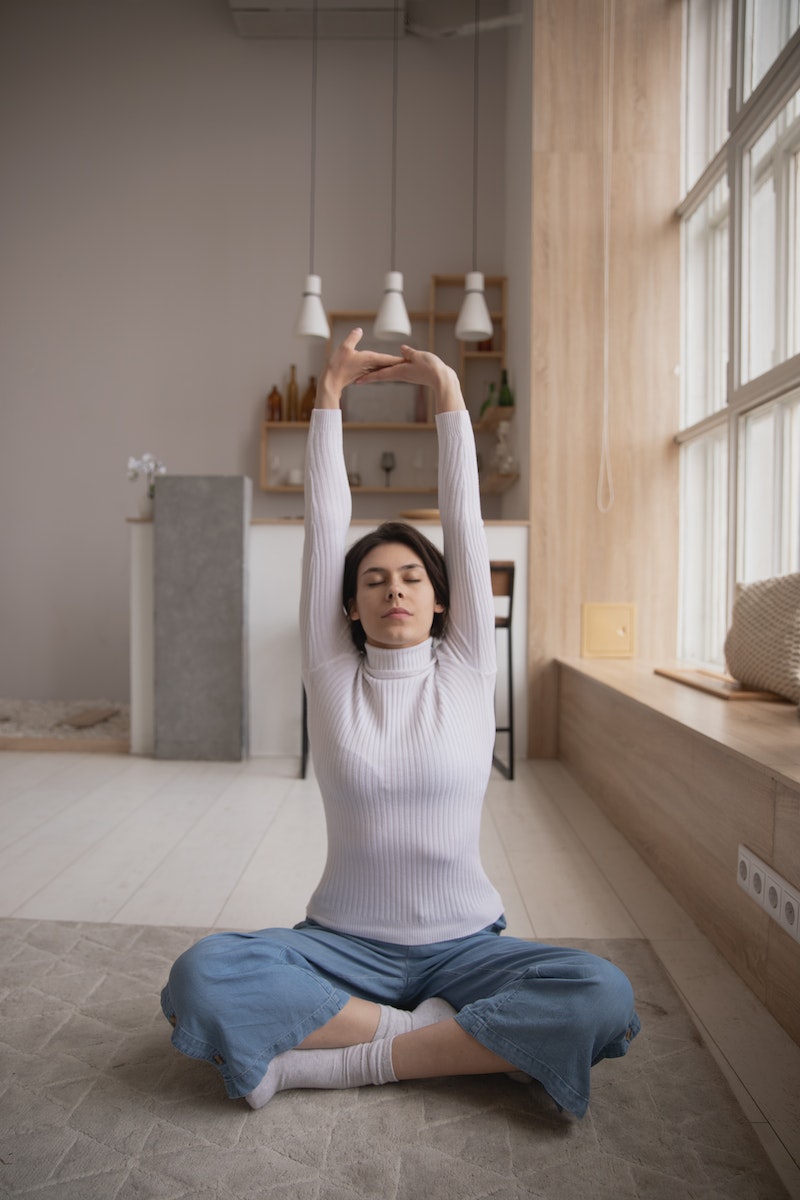 While mindfulness can have a significant impact on our eating habits, its benefits extend far beyond that.
Cultivating a mindful lifestyle encompasses various aspects of our lives, promoting overall well-being and a greater sense of connection.
Here are some ways to incorporate mindfulness into different areas of your life:
1.Meditation: Regular meditation practice allows us to train our minds to be more present and focused.
It helps reduce stress, enhances self-awareness, and cultivates a sense of calm and clarity.
Start with just a few minutes each day and gradually increase the duration as you become more comfortable.
2. Yoga and mindful movement: Engaging in activities like yoga, tai chi, or mindful walking can be powerful ways to bring mindfulness into your body and physical experience.
These practices promote body awareness, flexibility, and a sense of grounding.
3. Resources and recommendations: There are numerous resources available to support your mindfulness journey.
Books, podcasts, apps, and online courses can provide guidance and inspiration.
Consider exploring different teachers and techniques to find what resonates with you.
By incorporating mindfulness into our lives, we can transform our relationship with food, manage emotional eating, and create a more fulfilling and balanced lifestyle.
Conclusion
In conclusion, mindfulness emerges as a potent force in breaking bad habits, particularly when it comes to unhealthy eating patterns.
By nurturing mindfulness within ourselves, we enhance self-awareness, develop self-control, and make conscious choices that align with our physical and mental well-being.
Through the integration of mindful eating, effective management of emotional triggers, and the cultivation of a mindful lifestyle, we can triumph over unhealthy eating patterns and experience profound positive transformations in our lives.
Embrace mindfulness as an invaluable tool on your journey towards healthier habits.
Are you ready to take the first step toward a healthier, more mindful life?
Breaking free from bad habits, especially unhealthy eating patterns, can be a challenging endeavor.
However, there's a powerful method that can help you unlock your full potential for all-natural weight loss without the need for strict diets or exercise.
Introducing the PrimaJust weight loss method – your key to a healthier you.
By downloading our still-free report, you'll discover The Exact Method to Unlock Your Metabolism for All-Natural Weight Loss, Enabling You to Lose 1-3 Pounds Per Week Automatically—No Diet or Exercise Needed!
Take action now and click the link below to get your free report.
Your journey to a happier, healthier you begins today!
[Source]
Free Report
If you found this blog post helpful, don't forget to share it with others.