Sleep is an essential part of our daily lives, playing a vital role in our overall health and well-being. Adequate sleep is not only crucial for physical and mental rejuvenation but also for maintaining a healthy weight and managing appetite. In fact, sleep has a significant impact on our hunger hormones, which play a key role in regulating our appetite. In our previous blog we wrote about Positive Thinking and Weight Loss: Unleash Motivation for Success.  In this blog post, we will delve deeper into the fascinating connection between sleep and hunger hormones, unraveling how sleep affect hunger hormones and the implications it has for our overall health.
What is Hunger Hormones?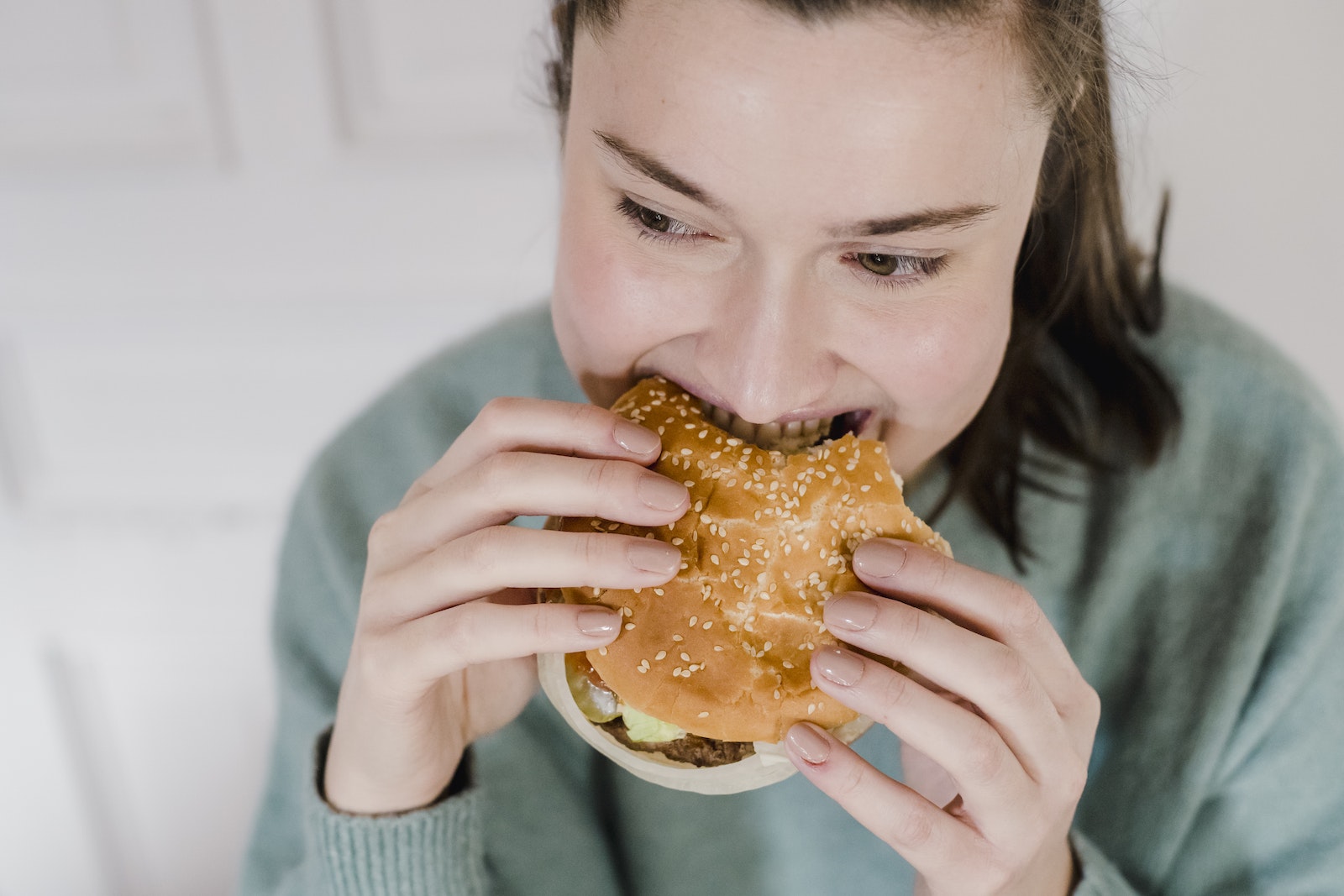 To comprehend the relationship between sleep and hunger hormones, it's important to understand the function of these hormones in our bodies.
Hunger hormones are responsible for signaling to our brain when we're hungry or full.
The two key hunger hormones are ghrelin and leptin.
Ghrelin, often referred to as the "hunger hormone," is produced in the stomach and stimulates appetite.
It sends signals to the brain, signaling the need to eat.
On the other hand, leptin, known as the "satiety hormone," is produced by fat cells and suppresses appetite.
It helps regulate energy balance by signaling to the brain when we've had enough to eat.
Unveiling the Connection: How Sleep Affect Hunger Hormones?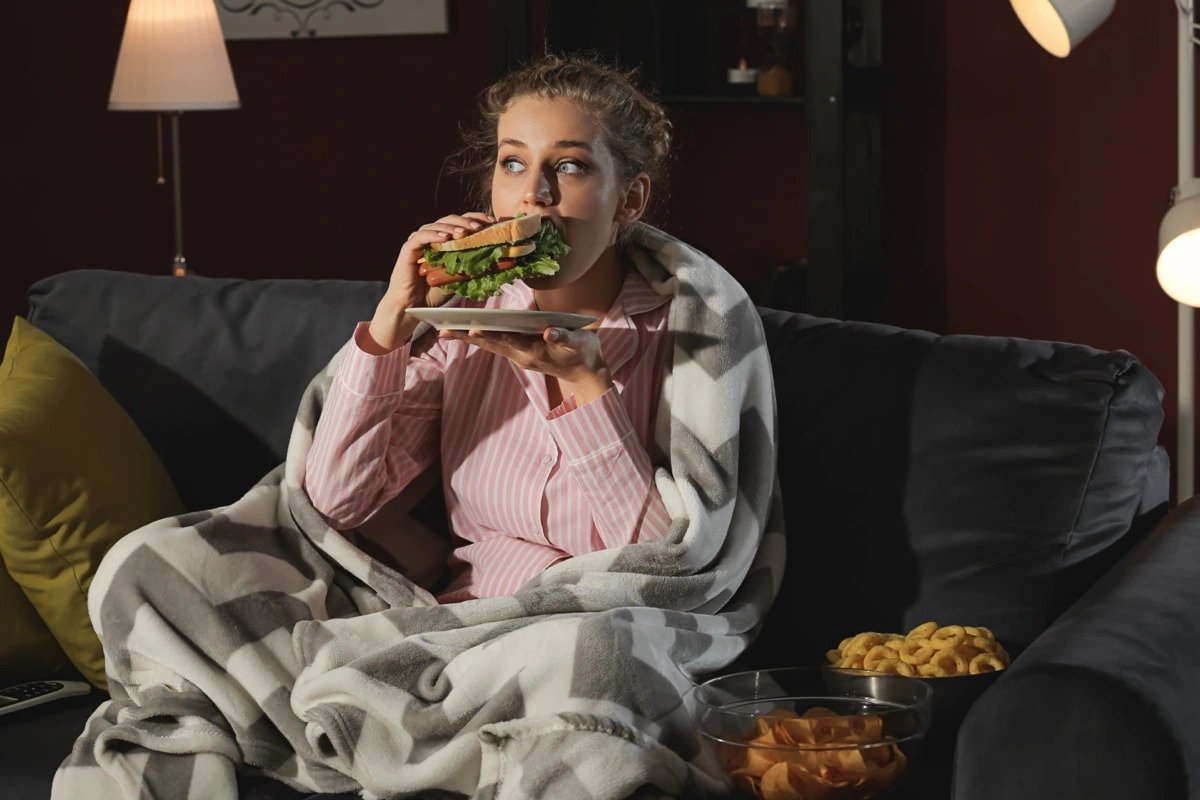 Numerous studies have highlighted the profound impact of sleep on hunger hormones.
Sleep deprivation, which refers to inadequate sleep quantity or poor sleep quality, disrupts the delicate balance of these hormones, leading to an imbalance in our appetite regulation.
Sleep deprivation has been found to increase ghrelin levels while decreasing leptin levels.
When we don't get enough sleep, ghrelin production is ramped up, resulting in heightened feelings of hunger.
Consequently, individuals who experience sleep deprivation often experience stronger cravings, particularly for calorie-dense and high-carbohydrate foods.
Additionally, sleep deprivation reduces leptin levels, making it harder for the body to recognize when it's full.
This disruption in appetite regulation can lead to overeating and contribute to weight gain over time.
How Sleep Affects Ghrelin Levels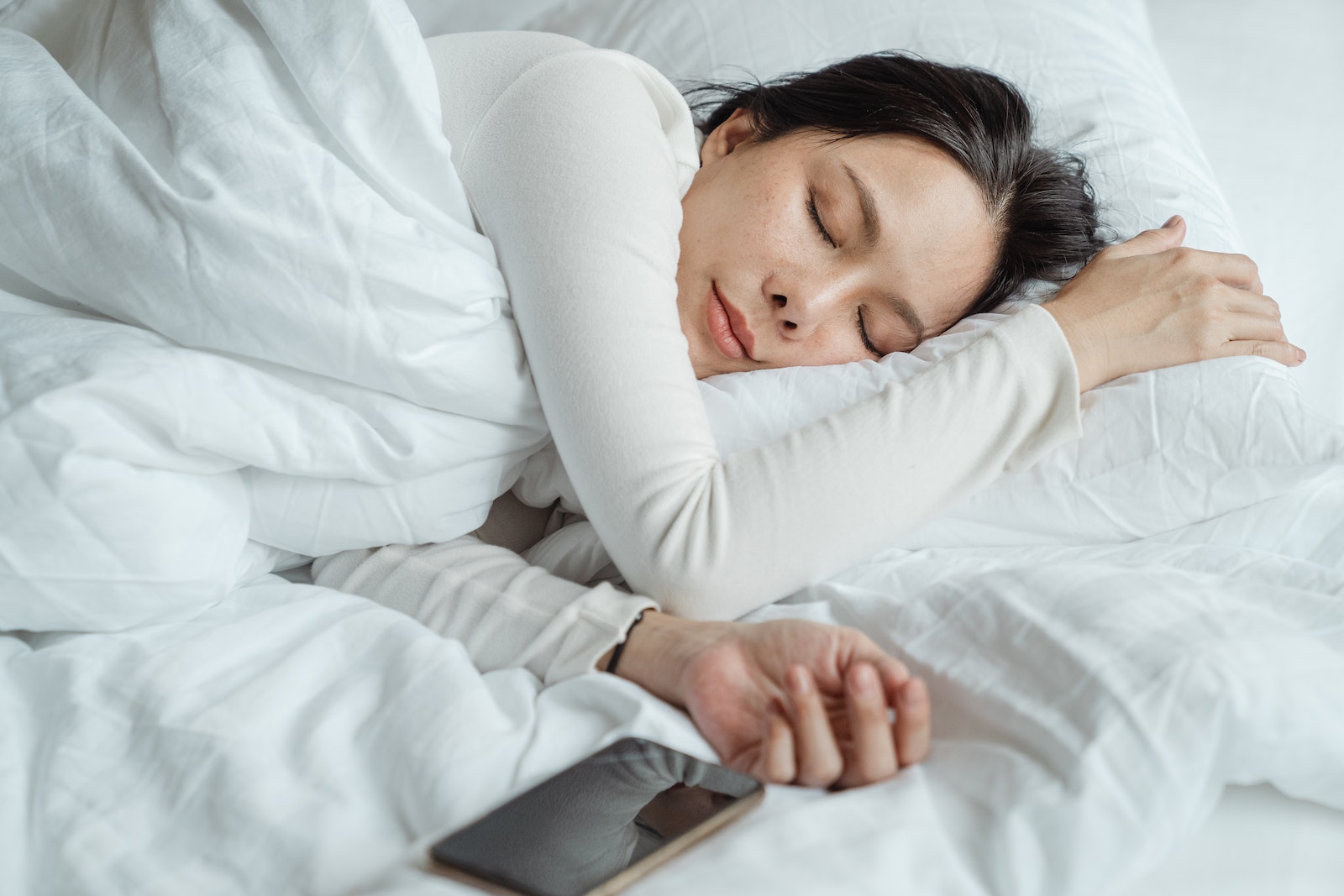 Ghrelin plays a crucial role in stimulating our appetite.
Sleep duration and quality have a significant impact on ghrelin production.
Studies have shown that when we experience sleep deprivation, ghrelin levels tend to increase, contributing to a heightened sense of hunger.
Research has demonstrated this connection between sleep and ghrelin levels.
In one study conducted on healthy individuals, it was found that those who slept for shorter durations had significantly higher ghrelin levels compared to those who had sufficient sleep.
These findings support the notion that sleep deprivation leads to increased ghrelin production, intensifying feelings of hunger.
Moreover, sleep quality also influences ghrelin production.
Disrupted sleep patterns, such as frequent awakenings or shallow sleep, have been associated with elevated ghrelin levels.
This highlights the importance of both sleep duration and quality in maintaining a healthy appetite.
The Impact of Sleep on Leptin Levels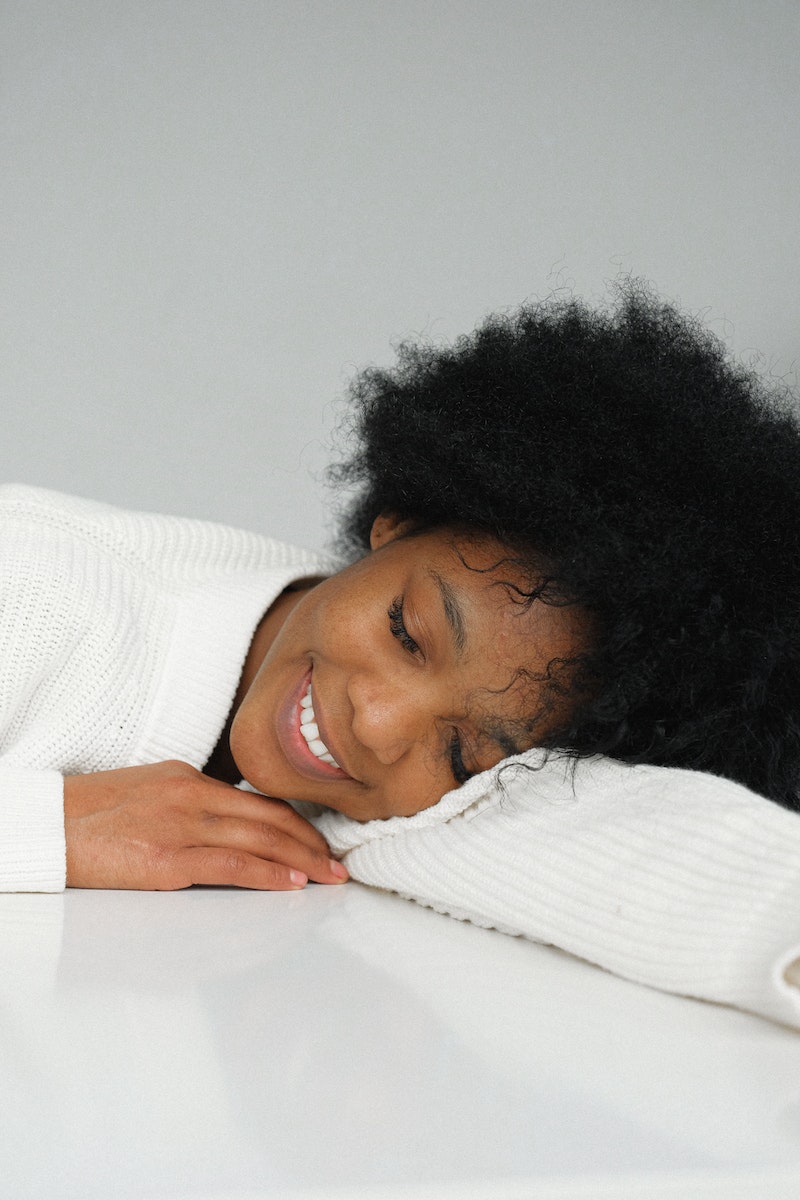 Leptin, the hormone responsible for suppressing appetite, is also influenced by sleep.
Sleep deprivation can reduce leptin levels, leading to decreased feelings of satiety and increased appetite.
Research has shown that inadequate sleep disrupts the normal functioning of the leptin system.
Sleep-deprived individuals have lower leptin levels, which makes it harder for their bodies to recognize when they're full.
Consequently, they are more likely to consume excess calories, contributing to weight gain.
Furthermore, sleep deprivation can lead to a condition known as leptin resistance.
This occurs when the body becomes less responsive to the effects of leptin, resulting in an impaired ability to regulate appetite.
Leptin resistance can make weight loss more challenging and may contribute to the development of obesity.
Factors Influencing Sleep and Hunger Hormones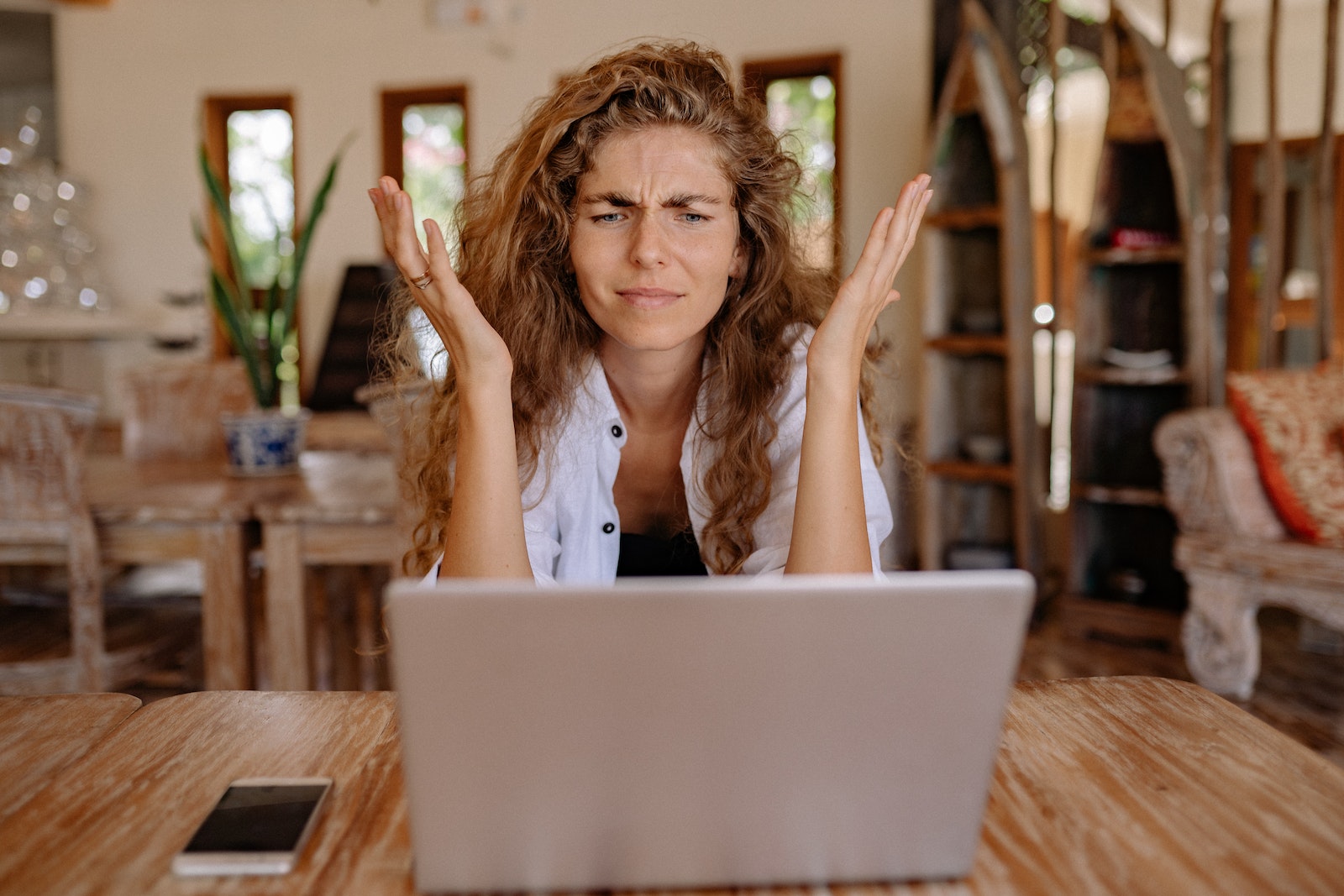 Various factors can influence both sleep and hunger hormones.
Stress, poor diet, and unhealthy lifestyle choices can disrupt the delicate balance between these hormones and our sleep patterns.
Stress, in particular, can trigger an increase in ghrelin production, leading to emotional eating and unhealthy food cravings.
A diet lacking in essential nutrients can also negatively impact sleep quality and hunger hormone regulation.
Consuming an imbalanced diet, high in processed foods and sugar, can disrupt our sleep patterns and increase our susceptibility to overeating.
Similarly, a sedentary lifestyle and lack of physical activity can contribute to poor sleep quality and disrupt hunger hormone regulation.
Strategies for Improving Sleep and Regulating Appetite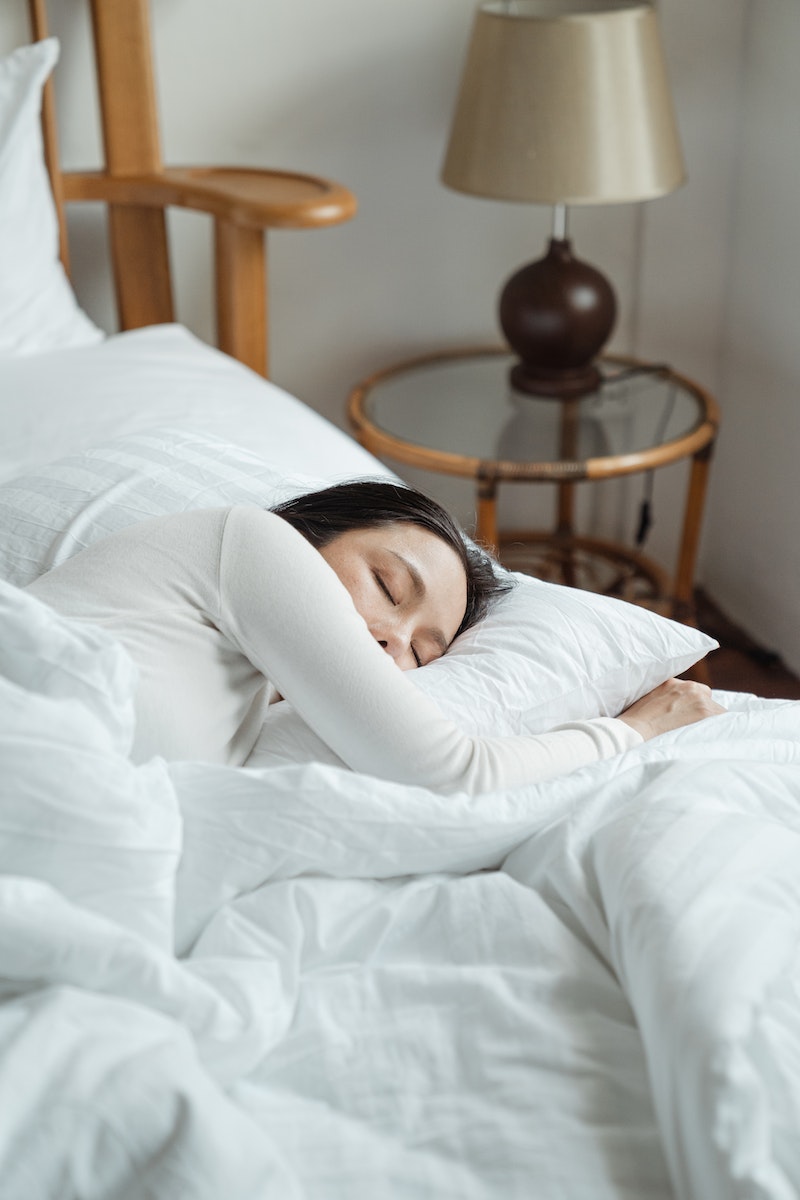 To optimize sleep quality and effectively manage appetite, it's important to prioritize healthy sleep habits and make lifestyle changes that support a balanced hormonal response.
1. Establish a consistent sleep schedule: Go to bed and wake up at the same time every day, even on weekends.
This helps regulate your body's internal clock and promotes better sleep.
2. Create a sleep-friendly environment: Ensure that your bedroom is dark, quiet, and cool.
Invest in comfortable bedding, a supportive mattress, and a pillow that suits your preferences.
3. Practice good sleep hygiene: Establish a relaxing bedtime routine that allows you to unwind before sleep.
Avoid electronic devices and stimulating activities in the hours leading up to bedtime. Limit caffeine intake, especially in the evening.
4. Manage stress: Incorporate stress management techniques into your daily routine, such as meditation, deep breathing exercises, or journaling.
By reducing stress levels, you can promote better sleep and maintain a healthier appetite.
5. Adopt a balanced diet: Consume a diet rich in fruits, vegetables, whole grains, and lean proteins.
These nutrient-dense foods provide the necessary building blocks for a healthy body and mind.
Avoid excessive consumption of processed foods, sugar, and caffeine, especially close to bedtime.
6. Engage in regular physical activity: Regular exercise has been shown to improve sleep quality and regulate hunger hormones.
Aim for at least 30 minutes of moderate-intensity exercise most days of the week.
However, avoid intense exercise close to bedtime, as it may interfere with sleep.
Conclusion
In conclusion, sleep and hunger hormones are intricately connected, with sleep playing a crucial role in regulating appetite.
Sleep deprivation disrupts the delicate balance of hunger hormones, leading to increased appetite, unhealthy food choices, and potential weight gain.
By prioritizing healthy sleep habits, managing stress effectively, and adopting a balanced lifestyle, we can optimize our sleep quality and support the regulation of hunger hormones.
Remember, a good night's sleep is not only beneficial for your overall well-being but also for maintaining a healthy appetite. So, make sleep a priority and reap the benefits of a well-rested mind and body.
Are you ready to take control of your health and well-being?
Understanding the intricate connection between sleep and hunger hormones is just the first step on your journey to a healthier you.
If you're seeking a proven method to unlock your metabolism and achieve all-natural weight loss without the need for diets or strenuous exercise, we have a solution for you.
Introducing the PrimaJust weight loss method – a revolutionary approach that harnesses the power of your body's natural mechanisms to shed excess pounds effortlessly.
Download our still-free report today and discover The Exact Method to Unlock Your Metabolism for All-Natural Weight Loss, enabling you to lose 1-3 pounds per week automatically.
Don't let sleep disruptions and imbalanced hunger hormones hold you back any longer.
It's time to take action and achieve your health and fitness goals.
Click the link below to access your free report now and begin your transformation journey today!
[Source]
Free Report
Need more information? Drop a comment below, and we'll get back to you.