When you're on a weight loss journey, social events can pose significant challenges. From family gatherings to office parties, these occasions often revolve around food and drinks that may not align with your weight loss goals. Navigating social events while losing weight requires careful planning and a strong mindset. In our previous blog we wrote about Mindful Eating for Improved Digestion: Elevate Digestive Health. In this blog post, we will explore effective tips to help you stay on track with your weight loss goals, and learn how to still navigate social events while losing weight. 
The Impact of Social Events on Weight Loss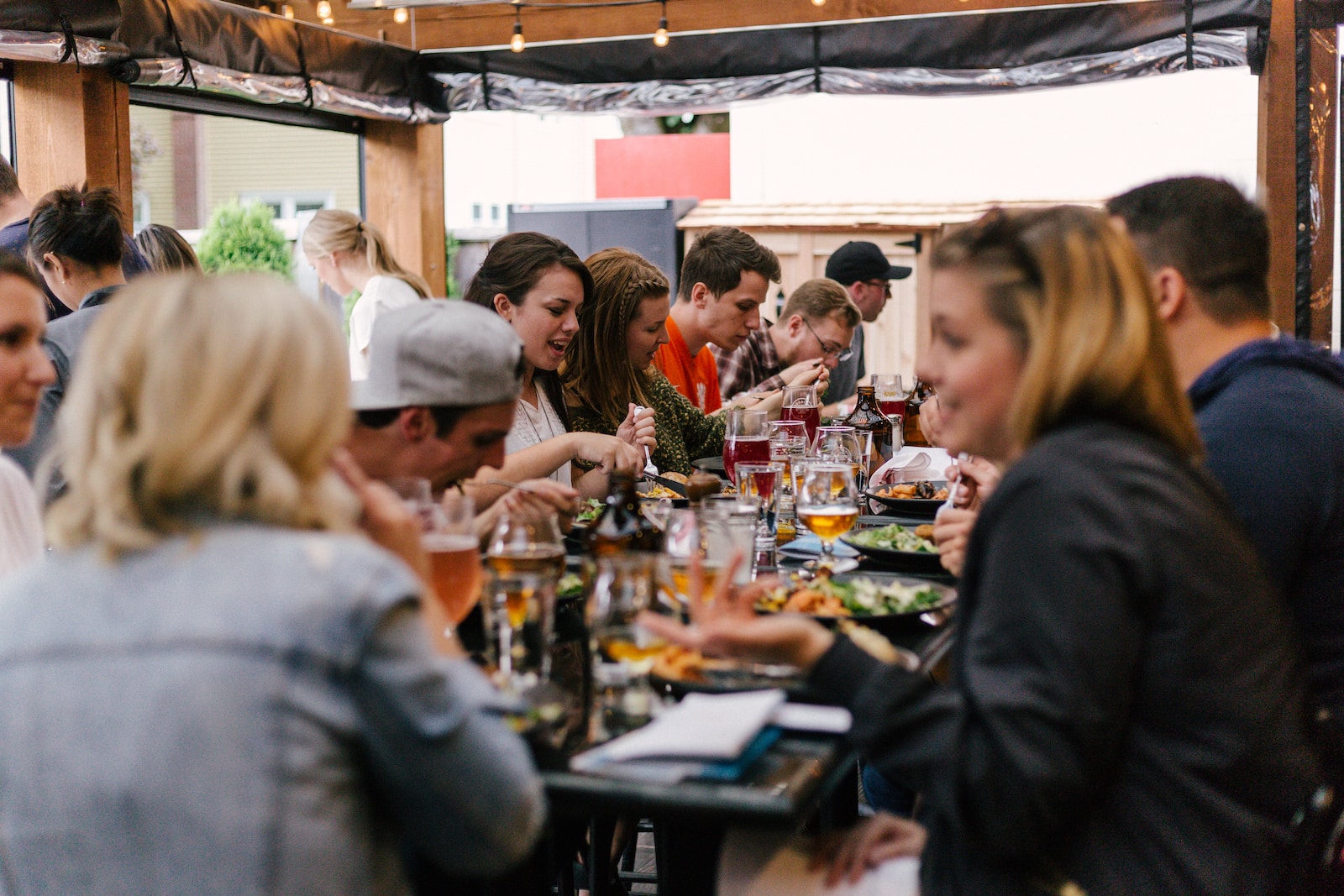 Social events can have a profound impact on your weight loss progress.
They can disrupt your healthy eating patterns and lead to overeating.
The influence of peer pressure and societal expectations can make it challenging to stick to your dietary goals.
Moreover, psychological factors, such as stress, anxiety, and emotional triggers, often come into play during social events, making it even more challenging to make mindful food choices.
Tips on How to Navigate Social Events While Losing Weight
1. Preparing Yourself Mentally
Before attending a social event, it's essential to prepare yourself mentally.
Set realistic expectations and goals for the occasion.
Understand that you can enjoy the event without compromising your weight loss progress.
Instead of focusing solely on avoiding unhealthy foods, shift your mindset towards enjoying the company of others and celebrating the occasion.
Practice positive self-talk and visualization techniques to stay motivated and remind yourself of the progress you've made on your weight loss journey.
Develop strategies to overcome emotional triggers and stress-related eating.
Recognize that food does not define your experience at social events and that you have the power to make choices that align with your goals.
2. Planning Ahead for Social Events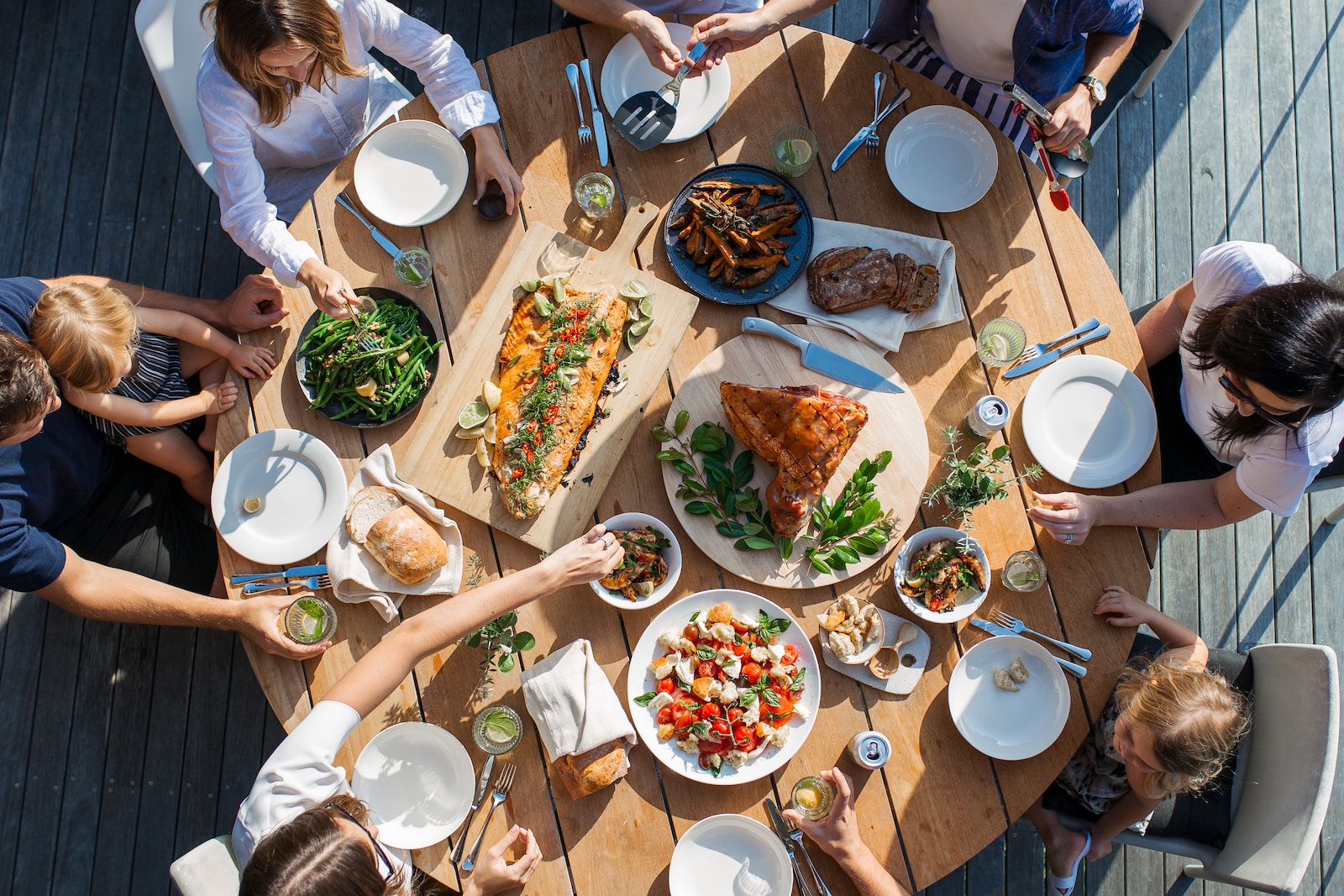 One of the key strategies for success is planning ahead.
Research the event's menu, if possible, or inform the host about any dietary restrictions you may have.
This way, you can have an idea of what will be served and make informed choices.
By having a plan in place, you can navigate the event more confidently.
Before heading to the event, have a light, healthy meal or snack that will keep you satiated and prevent excessive hunger-induced overeating.
This will help you make more mindful choices and avoid being swayed by unhealthy options.
Additionally, consider bringing a healthy dish to share that aligns with your weight loss goals.
This way, you can contribute to the event while having a healthy option available for yourself.
3. Making Smart Food Choices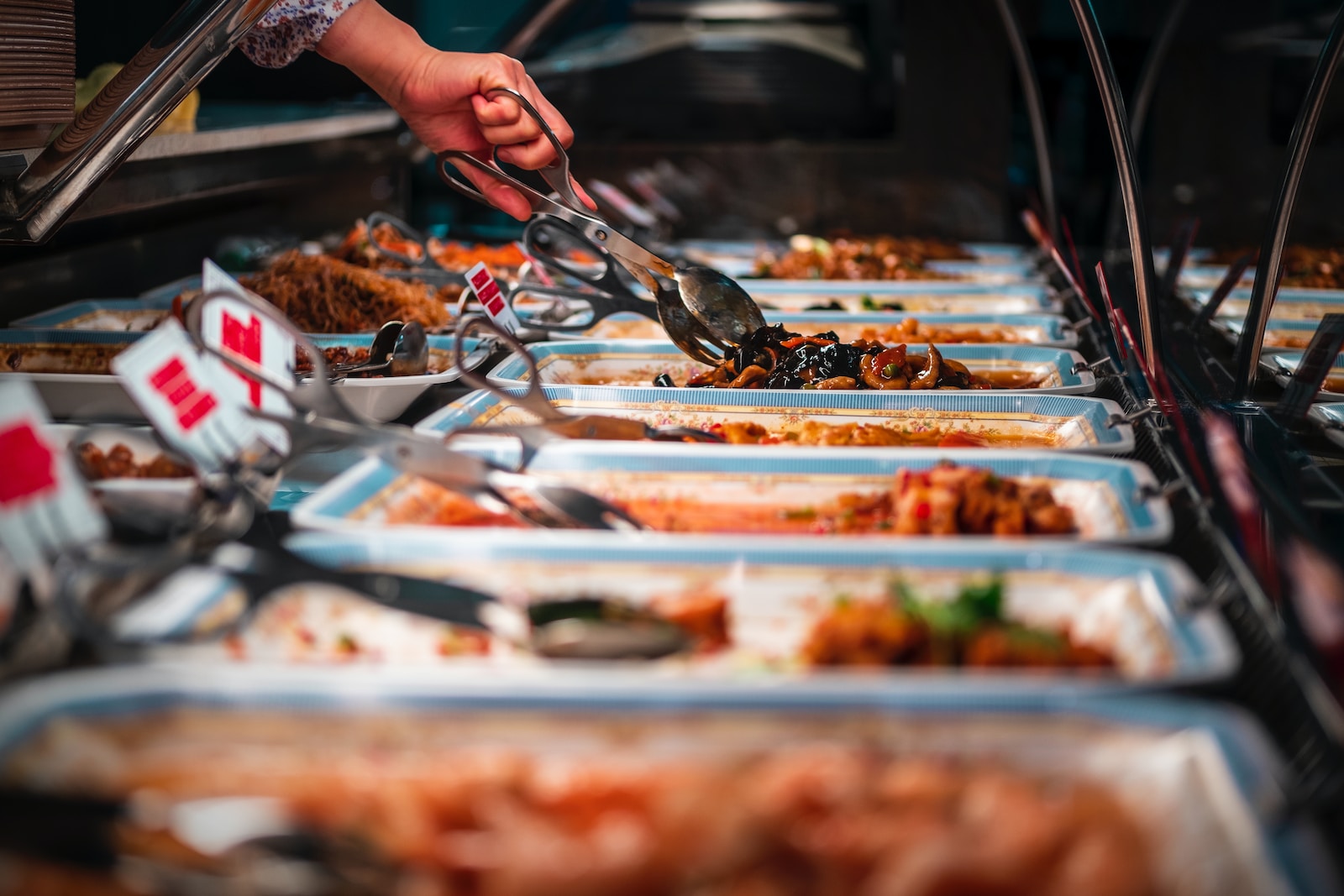 Navigating the food options at social events can be tricky, especially when faced with buffet-style setups or self-serve food stations.
To stay on track with your weight loss goals, prioritize vegetables, lean proteins, and healthier options.
Fill your plate with colorful salads, grilled meats or fish, and steamed or roasted vegetables.
Be mindful of portion sizes and avoid going back for seconds unless you're truly hungry.
Remember to savor your food and eat slowly, allowing yourself to enjoy the flavors and textures while avoiding mindless overeating.
Drink water between bites to help you feel fuller and more satisfied.
4. Handling Peer Pressure and Unsolicited Comments
Peer pressure can be a significant challenge during social events, particularly when others encourage you to indulge in unhealthy foods.
It's essential to prepare yourself with strategies to handle these situations.
Politely decline unwanted food offerings by assertively expressing your commitment to your weight loss journey.
For example, you can say, "Thank you for offering, but I'm focused on my health and weight loss goals, so I'll pass for now."
Remember that you have the power to make choices that align with your goals, regardless of what others may say.
Similarly, if you receive unsolicited comments about your weight loss journey, respond confidently and assertively, emphasizing that you are making positive changes for your health and well-being.
Surround yourself with supportive individuals who understand and respect your choices.
5. Managing Alcoholic Beverages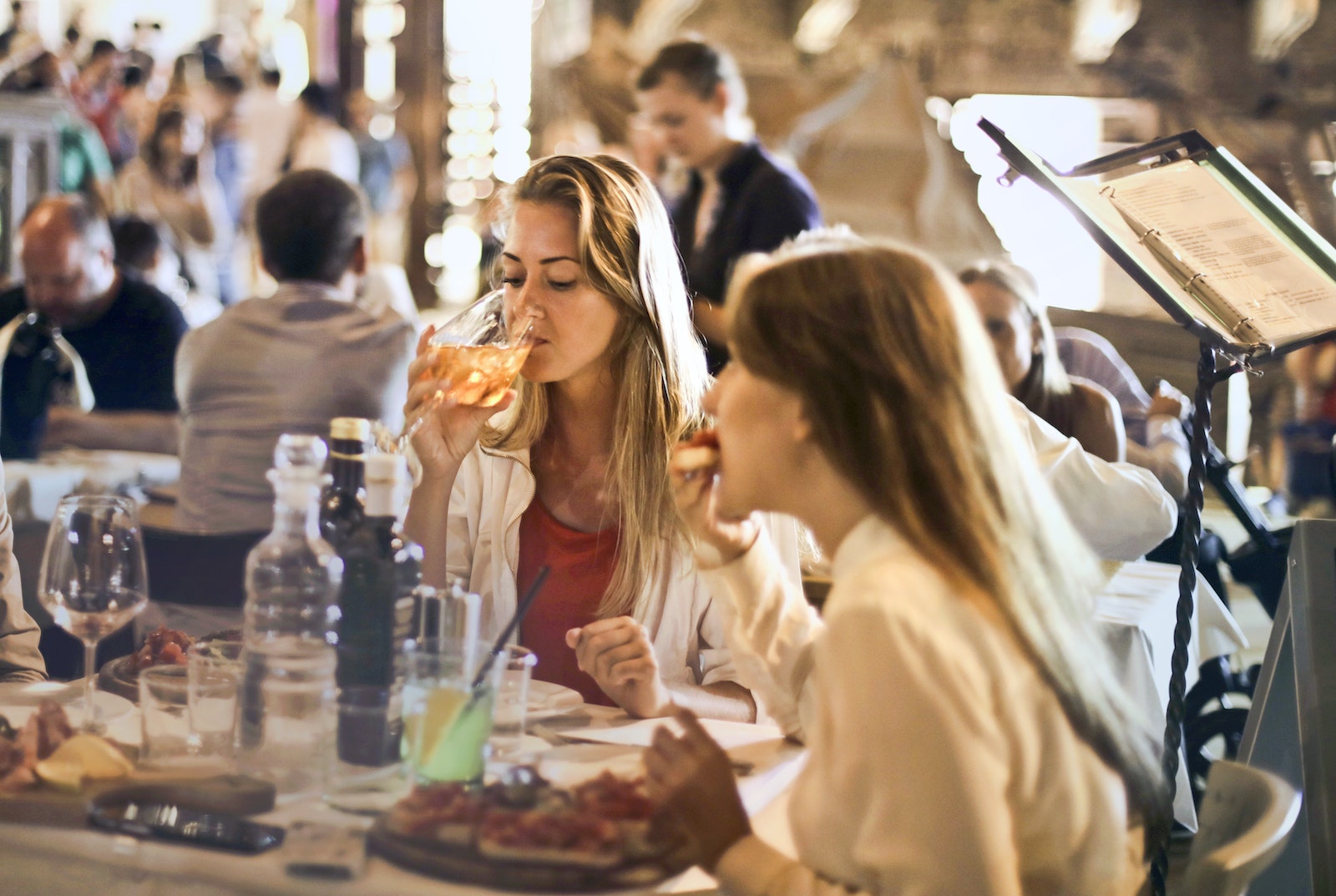 Alcoholic beverages can be calorie-dense and can hinder your weight loss progress if consumed excessively.
Opt for alternatives to high-calorie drinks, such as light beers, spritzers, or mixed drinks made with soda water and fresh fruit.
Moderation is key when it comes to alcohol consumption.
Limit your intake and alternate alcoholic beverages with water or other low-calorie options.
Be mindful of the quantity you consume and focus on enjoying the company and conversations rather than relying on alcohol as the primary source of enjoyment.
Remember to drink responsibly and know your limits.
6. Staying Active and Engaged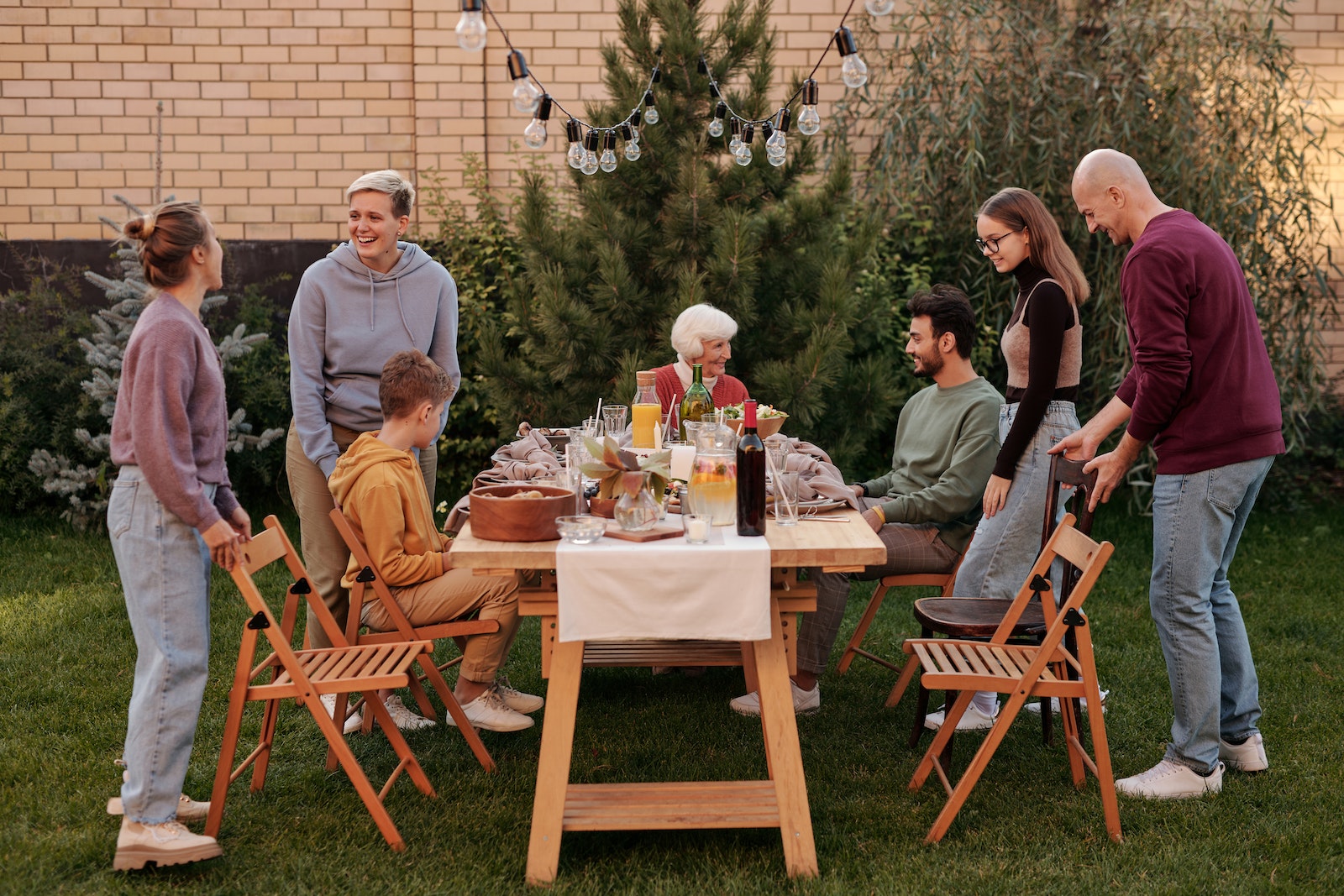 Physical activity can be incorporated into social events, adding a health-conscious element to the occasion.
Seek opportunities to stay active and engaged.
If the event allows, participate in active games or dances.
Take walks or engage in conversations while standing.
By staying active, you not only burn calories but also create a positive environment that encourages others to be active as well.
Engage in conversations, connect with others, and make socializing the highlight of the event rather than solely focusing on food and drinks.
By shifting your attention to non-food related activities, you'll not only burn calories but also enjoy the event in a more meaningful and fulfilling way.
7. Dealing with Post-Event Setbacks
It's important to acknowledge that setbacks can happen, and it's normal to occasionally overindulge or deviate from your weight loss goals at social events.
What matters most is how you handle these setbacks.
Instead of dwelling on any slip-ups, use them as learning experiences.
Reflect on what triggered the setback and develop strategies to prevent similar situations in the future.
Avoid self-criticism and maintain a positive mindset.
Remind yourself of your long-term goals and recommit to your weight loss journey, making small, sustainable changes to get back on track.
Consistency and perseverance are key to achieving your goals.
Conclusion
Navigating social events while losing weight may seem challenging, but with the right mindset and strategies, it's absolutely achievable.
Set realistic expectations, plan ahead, make smart food choices, handle peer pressure with confidence, manage alcoholic beverages, stay active, and be prepared to deal with post-event setbacks.
By implementing these tips and staying focused on your weight loss goals, you can enjoy social gatherings while making progress on your journey to a healthier you.
Remember, it's about balance and finding sustainable habits that support your overall well-being.
With determination and a positive attitude, you can navigate social events while staying on track with your weight loss goals.
Are you ready to take control of your weight loss journey, even in the face of social events filled with tempting food and drinks?
While maintaining your weight loss goals during gatherings may seem daunting, there's a solution that can make it easier than you ever thought possible: the PrimaJust weight loss method.
If you're tired of feeling stressed and anxious about attending social events and want to enjoy them without compromising your progress, the PrimaJust weight loss method is for you.
Download our still-free report now and discover The Exact Method to Unlock Your Metabolism for All-Natural Weight Loss.
With this method, you can lose 1-3 pounds per week automatically, without the need for restrictive diets or strenuous exercise routines.
Don't miss this opportunity to transform your approach to weight loss and reclaim control over your health and well-being.
Click the link below to get your free report and embark on a journey toward a healthier you!
[Source]
Free Report
Ready to start your weight loss journey without the hassle? Book your free Weight Loss Clarity Call today.