Weight loss is a common goal for many individuals seeking a healthier lifestyle. One essential aspect of achieving successful weight loss is mastering portion control. By understanding and implementing effective portion control strategies, individuals can create a sustainable and balanced approach to their diet. In our previous blog post we wrote about How Does Sugar Affect Weight Gain: Sorting Facts from Myths. In this blog post, we will explore the importance of portion control, its benefits for weight loss, practical tips for mastering it, and how to overcome common challenges. Let's dive in!
What is Portion Control?
Portion control refers to managing the amount of food consumed in each sitting to achieve a balanced intake of nutrients.
It involves being mindful of serving sizes and moderating calorie intake.
Why Portion Control Matters for Weight Loss
Portion sizes have significantly increased over the years, leading to overconsumption of calories.
By practicing portion control, individuals can reduce calorie intake, thus creating a calorie deficit necessary for weight loss.
Additionally, portion control plays a vital role in regulating metabolism and improving digestion.
Benefits of Portion Control
Weight Loss
Portion control helps individuals achieve weight loss by creating a calorie deficit.
By consuming appropriate portion sizes, individuals can manage their energy intake, leading to gradual and sustainable weight loss.
Numerous success stories and case studies have demonstrated the effectiveness of portion control in achieving weight loss goals.
Improved Nutrition
Portion control allows individuals to enhance their overall nutrient intake.
By focusing on portion sizes, individuals can ensure they consume a well-balanced diet rich in essential macronutrients and micronutrients.
This approach promotes better health and supports weight loss efforts.
Enhanced Digestion
Controlling portion sizes can lead to improved digestion.
By avoiding overeating, individuals can reduce digestive discomfort and promote better absorption of nutrients.
Eating smaller portions also allows the body to digest food more efficiently, leading to increased energy levels.
Developing Healthy Eating Habits
Practicing portion control helps individuals develop mindful eating habits.
It encourages individuals to pay attention to their hunger and fullness cues, fostering a healthier relationship with food.
Over time, the body learns to recognize proper portion sizes, making it easier to maintain weight loss in the long run.
Practical Tips for Mastering Portion Control
Portion Control Techniques
Use smaller plates and bowls: Opt for smaller-sized plates and bowls when serving your meals.
Research suggests that using smaller dinnerware can help you consume less food without feeling deprived.
Measure portions with tools: Use measuring cups, spoons, or a food scale to accurately measure your portions.
This can help you become more aware of the recommended serving sizes and prevent overeating.
Visual cues for portion sizes: Familiarize yourself with visual cues that can guide you in estimating portion sizes.
For example, your palm can represent a serving of protein, your fist can indicate a portion of carbohydrates, and a deck of cards can signify the size of a serving of meat.
Pre-portion meals and snacks: Instead of eating straight from the package, pre-portion your meals and snacks in advance.
This helps you control the amount you eat and prevents mindless overeating.
Practice mindful eating: Slow down and pay attention to your body's hunger and fullness signals.
Mindful eating involves savoring each bite, chewing slowly, and being fully present during meals. This approach can help you better recognize when you're satisfied and avoid overeating.
Portion Control at Home
Smart grocery shopping: Plan your grocery shopping with portion control in mind.
Avoid buying large packages of snacks or bulk-sized items that may encourage overeating.
Instead, opt for smaller portions or single-serving options.
Proper food storage and portioning: When you bring groceries home, portion out items like snacks, cereals, and nuts into smaller containers or bags.
This makes it easier to grab a controlled portion when you want a snack.
Meal planning and preparation: Plan your meals in advance and consider portion sizes while creating your meal plan.
Cook meals at home using fresh ingredients and divide them into appropriate portions before serving. This helps you avoid the temptation to eat larger portions.
Portion Control When Eating Out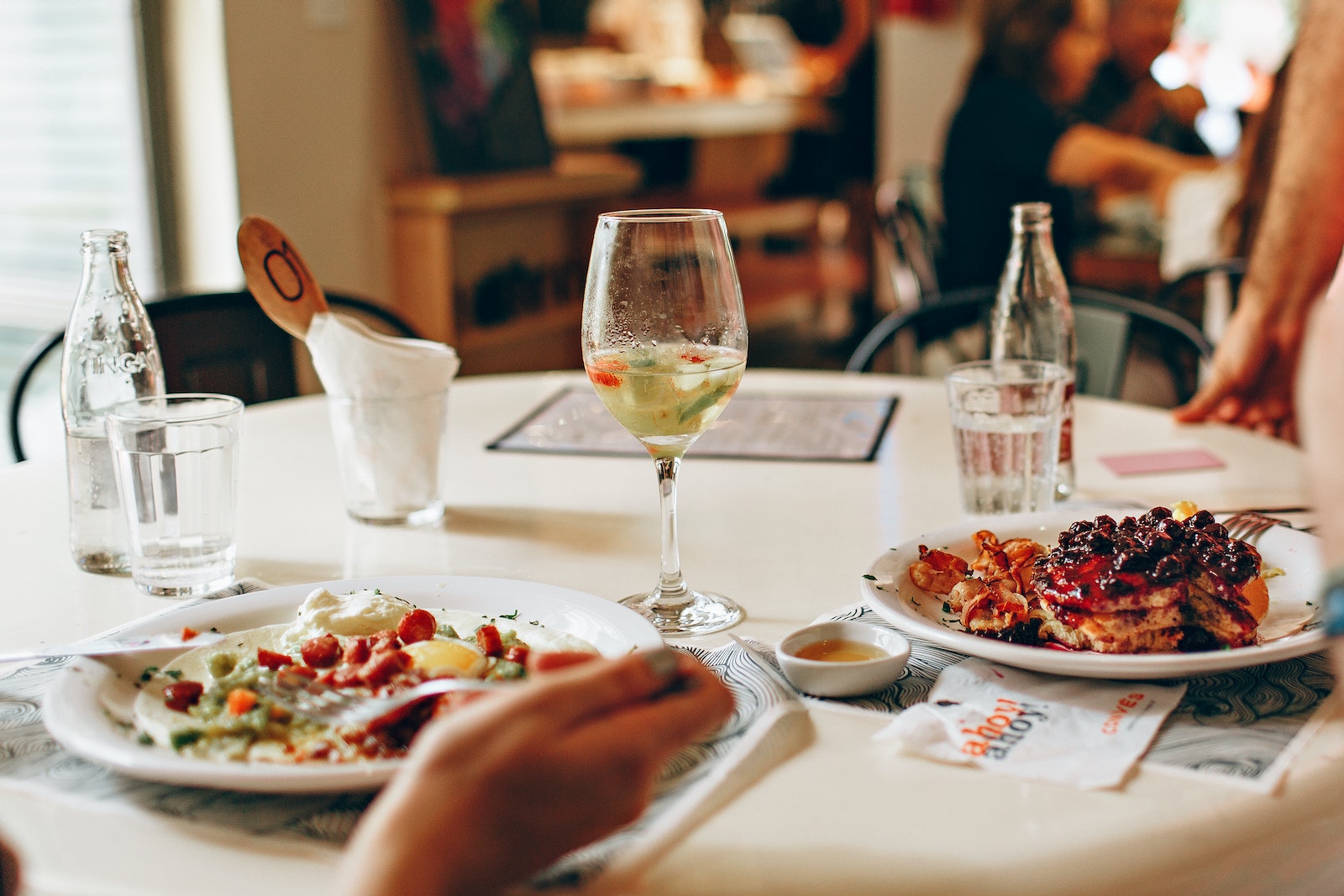 Choosing healthier options on the menu: Look for menu items that are lower in calories, fat, and sugar.
Opt for dishes that feature lean proteins, vegetables, and whole grains.
Avoid items that are fried, creamy, or served in large portions.
Sharing meals or requesting half portions: Consider sharing your meal with a dining partner or requesting a half portion.
Many restaurants are willing to accommodate such requests.
Sharing a dish can help you enjoy a variety of flavors without consuming excessive amounts.
Avoiding buffet-style dining: Buffets can be challenging for portion control because of the wide variety and unlimited servings.
If you find yourself at a buffet, focus on smaller portions, fill your plate with vegetables and lean proteins, and be mindful of your hunger and fullness cues.
Overcoming Portion Distortion
Recognizing common portion distortion traps: Be aware of portion distortion, which occurs when the serving sizes we encounter become larger than what we actually need.
Pay attention to package labels, nutrition information, and serving sizes provided by food manufacturers.
Strategies for portion control in social situations: Social gatherings often involve food and can lead to overeating.
Prioritize mindful eating, focus on socializing rather than constantly grazing, and be mindful of portion sizes.
You can also bring your own pre-portioned snacks or opt for healthier choices when available.
Combining Portion Control with Exercise
Regular exercise plays a crucial role in a weight loss journey.
It helps burn additional calories, increases metabolism, and enhances overall well-being, complementing the effects of portion control.
Determining an appropriate exercise routine and intensity level is essential.
It's important to fuel the body properly with a balanced diet to support physical activity while maintaining portion control.
Staying Consistent and Overcoming Challenges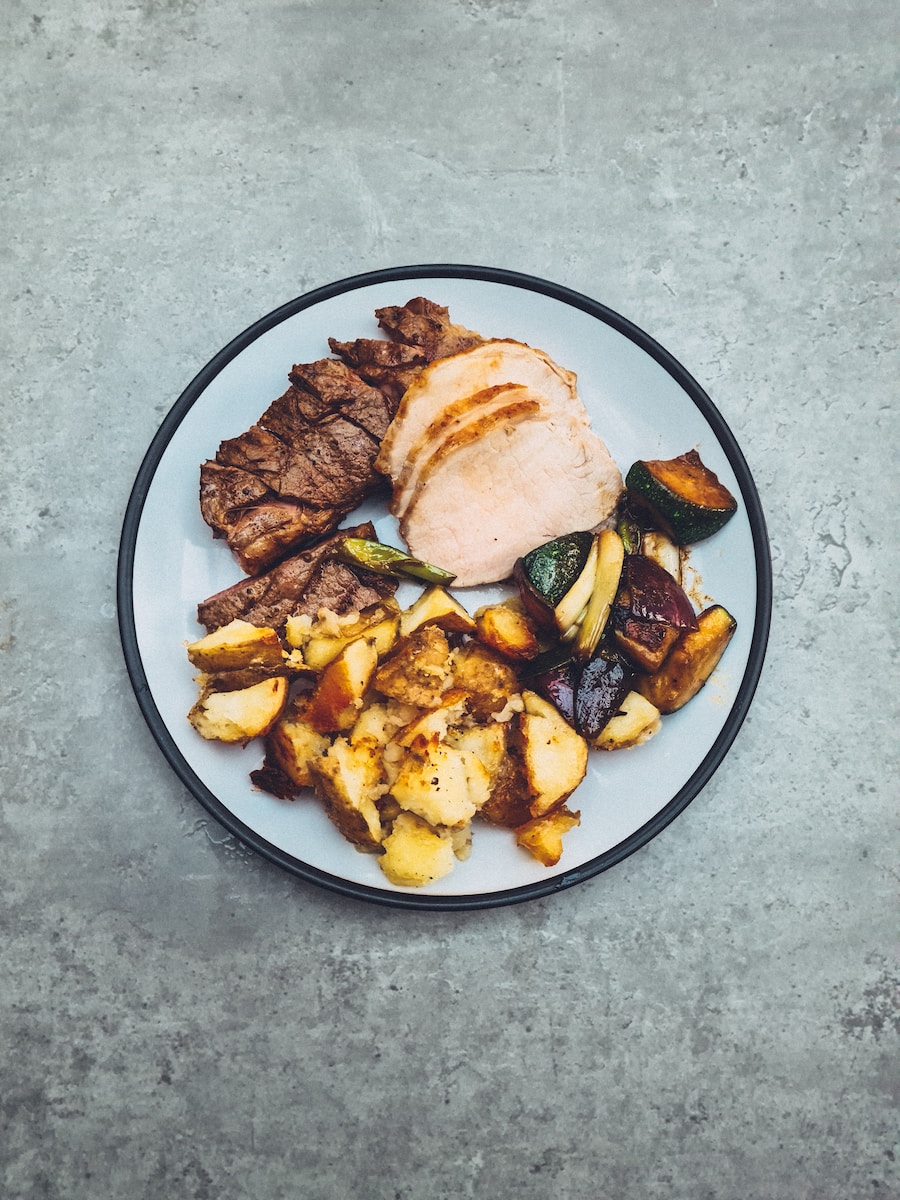 To maintain consistency with portion control, it is essential to set realistic goals and make gradual progress.
Tracking your progress through a food journal can help monitor portion sizes and identify areas for improvement.
Seeking support from friends, family, or weight loss communities can provide motivation and accountability.
Overcoming common challenges involves addressing emotional eating by finding alternative coping mechanisms and practicing mindful awareness.
Dealing with social pressure and temptations can be achieved by communicating your goals and making healthy choices that align with your portion control plan. I
t's important to understand that occasional setbacks are normal, and bouncing back involves refocusing on long-term goals.
Conclusion
Mastering portion control is an essential key to successful weight loss.
By understanding portion sizes, implementing practical tips, and overcoming challenges, individuals can achieve sustainable and long-lasting results.
Remember, portion control not only supports weight loss but also improves nutrition, digestion, and develops healthy eating habits.
Start implementing portion control strategies today and embrace the long-term benefits it offers on your journey to a healthier lifestyle.
Are you ready to take charge of your weight loss journey and unlock the secrets to a healthier lifestyle?
In this comprehensive blog post, we've explored the importance of portion control, its benefits, and practical tips to master it.
But now, we're excited to introduce you to the PrimaJust weight loss method—the exact solution you've been searching for.
With PrimaJust, you can effortlessly shed those unwanted pounds without the need for diets or strenuous exercise.
Discover the science-backed method that will supercharge your metabolism, enabling you to lose 1-3 pounds per week automatically.
Don't wait any longer to achieve your weight loss goals.
Take action now! Download our still free report and embark on a transformative journey toward a healthier you.
Say goodbye to excess weight and hello to a more vibrant, confident, and energetic version of yourself.
[Source]
Free Report
Looking to lose weight effortlessly? Click here to schedule your free Weight Loss Clarity Call today, while it's still at no cost.