Sleeve gastrectomy has gained significant popularity as a weight loss surgery option for individuals struggling with obesity. This procedure involves the removal of a portion of the stomach, resulting in reduced food intake and weight loss. While sleeve gastrectomy offers several benefits, it's crucial to be aware of the potential risks involved. In our previous blog we wrote about Gastric Band Problems: 7 Risky Outcomes of the Surgery. In this informative blog, we will explore the risks of sleeve gastrectomy, shedding light on six consequential dangers that demand understanding.
Understanding Sleeve Gastrectomy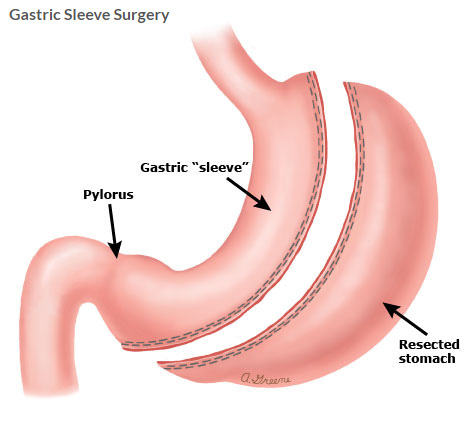 Sleeve gastrectomy is a surgical procedure designed to aid weight loss in individuals with severe obesity.
During the surgery, a large portion of the stomach is removed, leaving behind a smaller, banana-shaped sleeve.
This reduction in stomach size helps in limiting the amount of food that can be consumed, leading to weight loss.
The procedure is generally performed laparoscopically, using small incisions and a camera to guide the surgeon.
Benefits of Sleeve Gastrectomy for Weight Loss
Sleeve gastrectomy offers numerous benefits beyond weight loss.
Many individuals who undergo this procedure experience significant improvements in obesity-related health conditions, such as type 2 diabetes, high blood pressure, and sleep apnea.
Additionally, the weight loss achieved through sleeve gastrectomy can enhance overall quality of life, increasing mobility, self-confidence, and well-being.
Highlighting the Positive Outcomes
Before discussing the risks, it's important to acknowledge the positive outcomes that can result from sleeve gastrectomy.
Weight loss achieved through this surgery can have a transformative impact on an individual's health.
Obesity-related conditions often improve, reducing the risk of developing further complications.
Moreover, the psychological and emotional well-being of individuals can significantly improve, leading to increased self-esteem and body confidence.
The Risks of Sleeve Gastrectomy: Understanding the Potential Dangers
Infection and complications in the surgical site
Preoperative risks: Before undergoing sleeve gastrectomy, there are certain risks associated with the surgical procedure itself.
These risks include infection at the incision site, bleeding, adverse reactions to anesthesia, blood clots, and injury to surrounding organs.
Postoperative risks: After the surgery, there is still a risk of infection and complications at the surgical site.
The risk of infection can arise from poor wound healing, inadequate hygiene, or bacterial contamination.
In some cases, postoperative complications can occur, such as bleeding, blood clots, leakage from the staple line, or infection in the abdomen.
Gastric leakage and fistula formation
Causes and symptoms: Gastric leakage and fistula formation are potential complications of sleeve gastrectomy.
Gastric leakage occurs when there is a hole or a separation in the staple line, leading to the leakage of stomach contents into the abdominal cavity.
Symptoms of gastric leakage may include fever, abdominal pain, rapid heart rate, or wound infection.
Fistula formation refers to the abnormal connection between two body parts, such as the stomach and another organ or the skin.
Symptoms may include persistent drainage from the wound or difficulty in tolerating oral intake.
Management and treatment options: If gastric leakage or fistula formation occurs, prompt medical attention is required.
Treatment options may include drainage of the abdominal fluid, placement of drainage tubes, nutritional support through intravenous or tube feeding, and in some cases, surgical repair of the leakage or fistula.
Nutritional deficiencies and malabsorption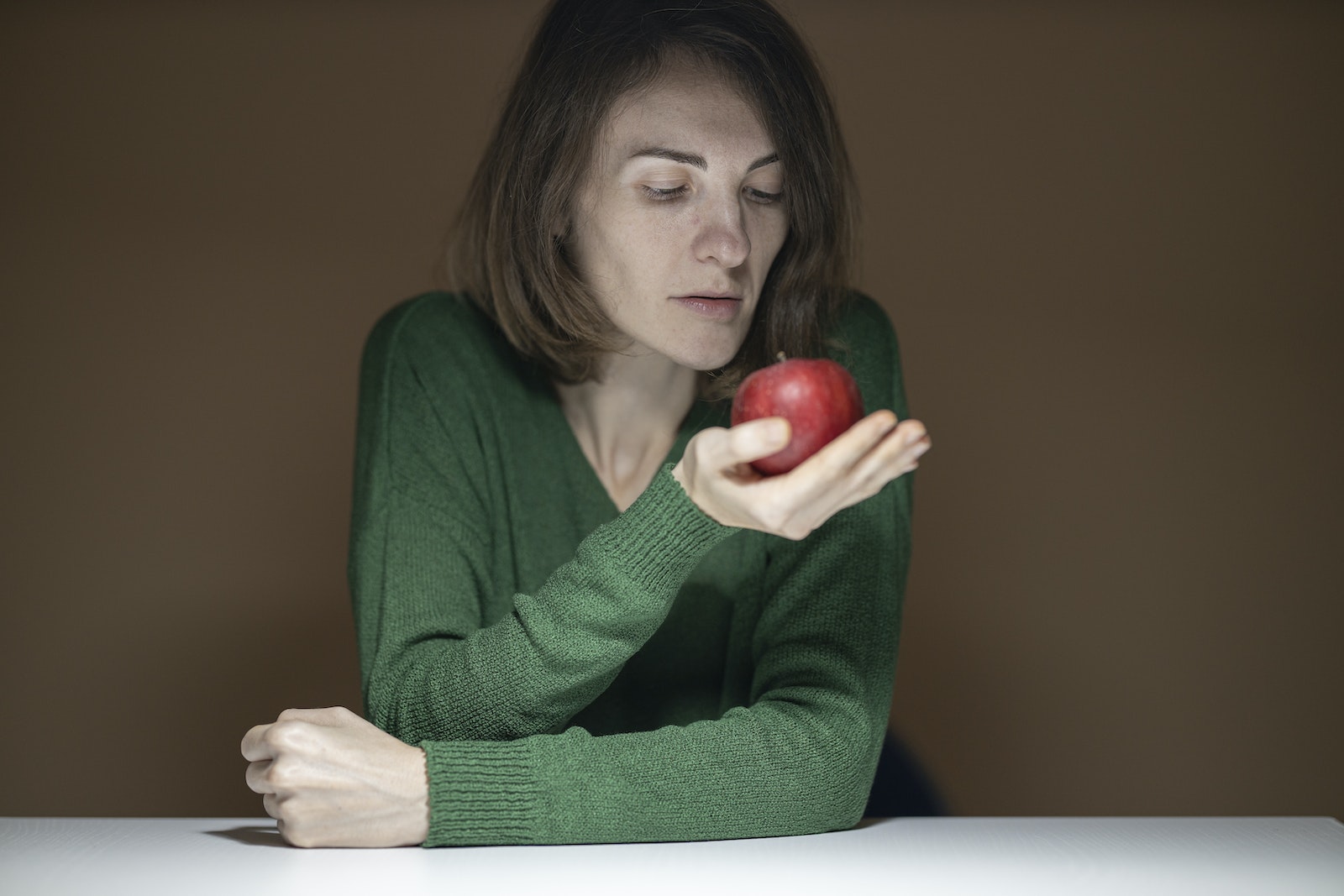 Sleeve gastrectomy can result in reduced food intake and decreased absorption of nutrients.
This may lead to nutritional deficiencies, such as deficiencies in vitamins (e.g., vitamin D, B12), minerals (e.g., iron, calcium), and protein.
Nutritional challenges can arise due to the restricted stomach capacity and altered digestion and absorption processes.
To prevent nutritional deficiencies, long-term supplementation is often necessary after sleeve gastrectomy.
This may involve taking multivitamins, iron, calcium, and vitamin D supplements. Regular monitoring of nutritional status through blood tests is important to identify and address any deficiencies.
Gastroesophageal reflux disease (GERD)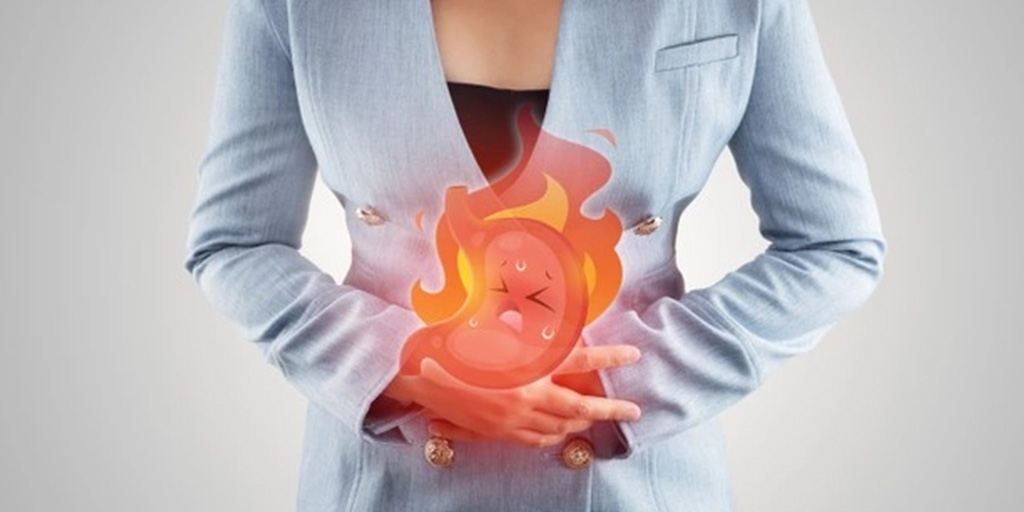 Gastroesophageal reflux disease (GERD) is a chronic condition characterized by the backward flow of stomach acid into the esophagus, causing symptoms such as heartburn, regurgitation, and chest pain.
Sleeve gastrectomy can increase the risk of developing or exacerbating GERD due to changes in the anatomy and pressure dynamics of the stomach.
If GERD symptoms arise after sleeve gastrectomy, various management strategies can be employed.
These may include lifestyle modifications (e.g., dietary changes, weight management, elevating the head during sleep), medications to reduce stomach acid production, and in some cases, surgical interventions to address the underlying cause.
Stenosis or narrowing of the sleeve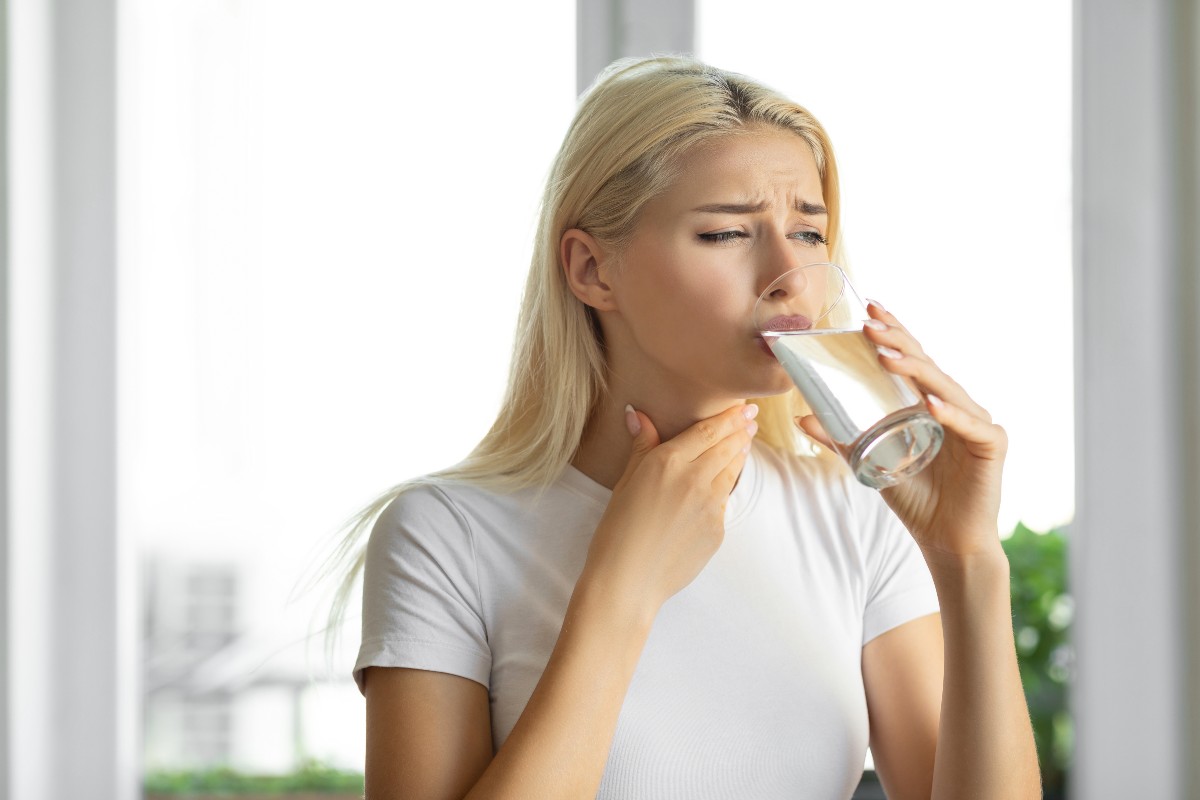 Stenosis refers to the narrowing of the sleeve, which can cause difficulty in swallowing, a feeling of food getting stuck, or persistent vomiting.
This complication may occur due to excessive scar tissue formation, improper healing, or inflammation at the surgical site.
Treatment options for stenosis may include dietary modifications, such as consuming smaller and more frequent meals, avoiding certain foods, or adjusting the texture of the food.
In some cases, endoscopic procedures can be performed to dilate or widen the narrowed area.
Surgical revision may be considered if other treatment options fail.
Psychological and emotional impacts
Sleeve gastrectomy can have psychological and emotional impacts on individuals.
Rapid weight loss, changes in body shape, and the pressure to meet societal expectations may contribute to body image issues and a negative impact on self-esteem.
It is crucial to address the psychological and emotional aspects of sleeve gastrectomy.
Counseling, support groups, or therapy can provide individuals with the necessary tools to cope with body image concerns, develop healthy relationships with food, and manage emotional challenges associated with weight loss.
Real-life Stories and Experiences
Hearing real-life stories and experiences from individuals who have undergone sleeve gastrectomy can provide valuable insights into the risks and challenges involved. Here is the real-life story from patient who undergo Sleeve Gastrectomy:
"I was about 342 pounds before surgery, in 12-18 months I went down to 209 pounds, and I am still pretty stable there, I am satisfied with my weight. I reached that goal, and in the beginning also my primary goal of better health, but then it just messed up, I still have problems with diarrhoea and constipation alternating each other. I have also noticed a personality disorder, but that does not necessarily relate to surgery directly."
Minimizing the Risks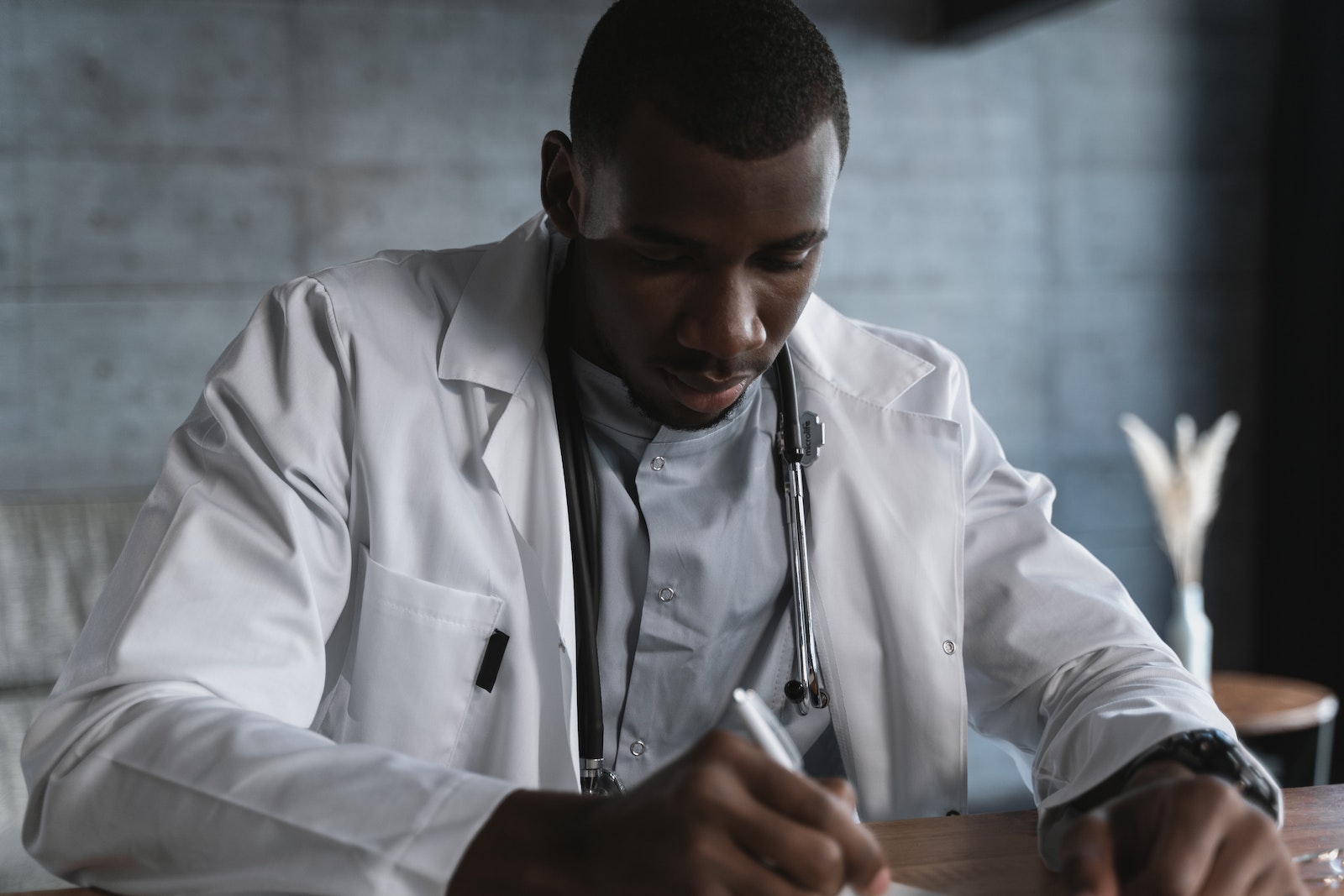 To minimize the risks associated with sleeve gastrectomy, it is crucial to choose a qualified and experienced surgeon who specializes in bariatric surgery.
Preoperative evaluation and preparation, including thorough medical assessments and consultations, are essential.
Postoperative care, follow-up appointments, and adherence to dietary and lifestyle guidelines can further reduce the risks and promote successful outcomes.
Conclusion
Sleeve gastrectomy offers significant benefits in terms of weight loss and improvement in obesity-related health conditions.
However, it is important to understand and recognize the potential risks involved.
Infection, gastric leakage, nutritional deficiencies, GERD, stenosis, and psychological impacts are among the dangers associated with sleeve gastrectomy.
By being aware of these risks, seeking professional guidance, and making informed decisions, individuals can navigate the journey towards weight loss with enhanced safety and success.
Consultation with medical professionals is crucial before considering sleeve gastrectomy to ensure a comprehensive understanding of the procedure and its potential risks.
Are you considering sleeve gastrectomy as a weight loss option?
While this surgical procedure can offer transformative benefits, it's essential to carefully weigh the potential risks.
After we discussed the risks of sleeve gastrectomy, shedding light on the consequential dangers that require understanding.
If you're looking for an alternative to invasive surgeries and want to achieve all-natural weight loss, consider the PrimaJust weight loss method.
Unlock your metabolism's potential for automatic weight loss, shedding 1-3 pounds per week without the need for diets or exercise.
To discover The Exact Method to Unlock Your Metabolism, enabling you to achieve your weight loss goals safely and naturally, download our still-free report today.
Don't wait; take control of your health and well-being now!
[Source]
Free Report
If you have any questions or comments, please leave them below.