In our busy lives, it's common to overlook our eating habits. We often grab quick meals on the go, indulge in mindless snacking, or succumb to emotional eating without fully realizing the impact it has on our health. This is where keeping a food diary becomes an invaluable tool. In our previous blog we wrote about How Emotions Affect Your Weight: Effective Management Strategies. In this blog post, we will explore the power of food journaling and why keep a food diary is essential to unveil our eating patterns. Let's dive in!
What is Eating Patterns?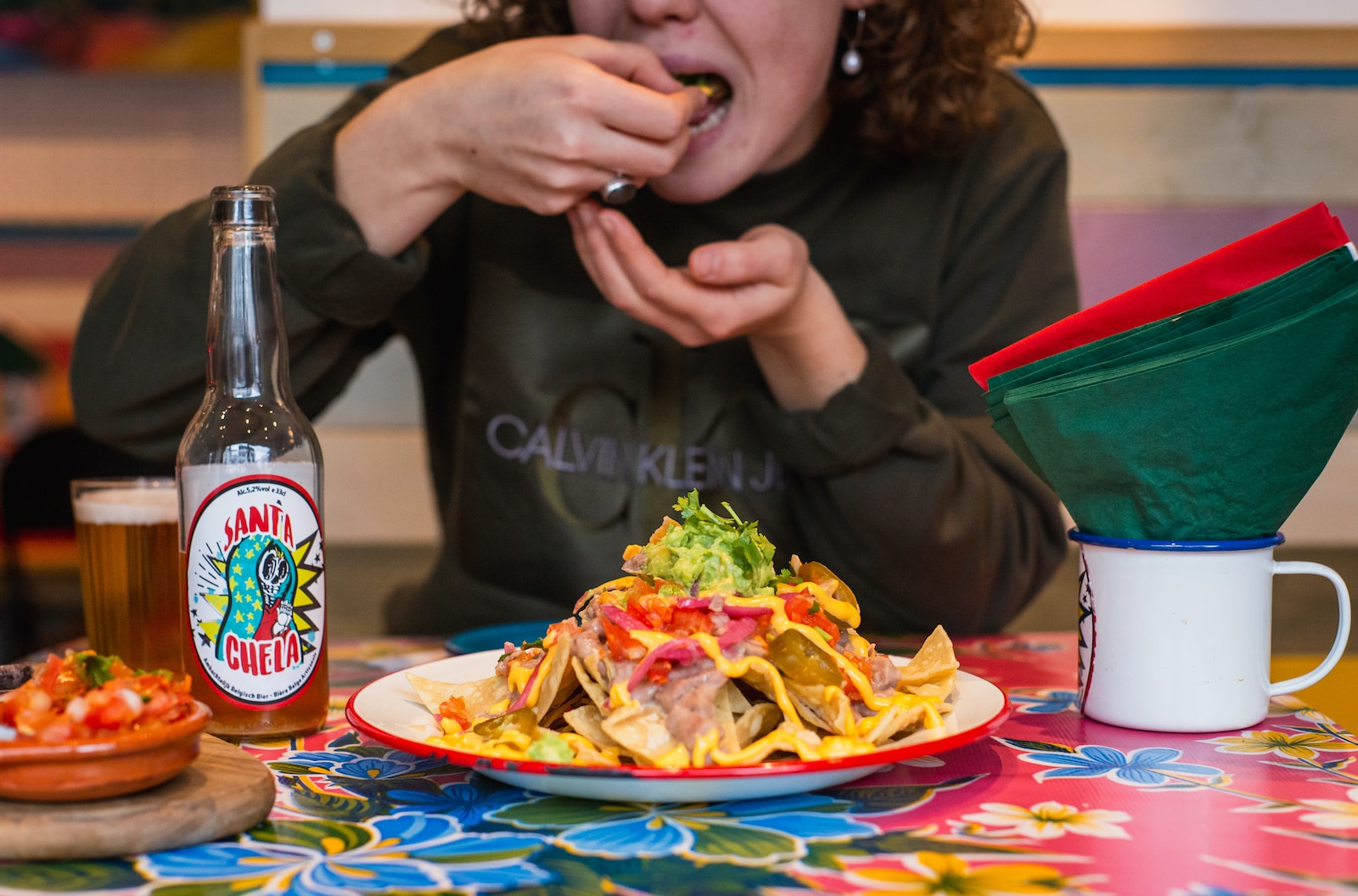 Eating patterns refer to the habitual way in which we consume food and beverages.
These patterns play a crucial role in our overall well-being, affecting everything from our weight and energy levels to our digestion and mood.
By recognizing and understanding our eating patterns, we can identify areas of improvement and make positive changes to support our health goals.
Common eating patterns include emotional eating, binge eating, late-night snacking, and irregular meal timings.
It is important to recognize these patterns to effectively address them.
The Power of Food Journaling: Why Keep a Food Diary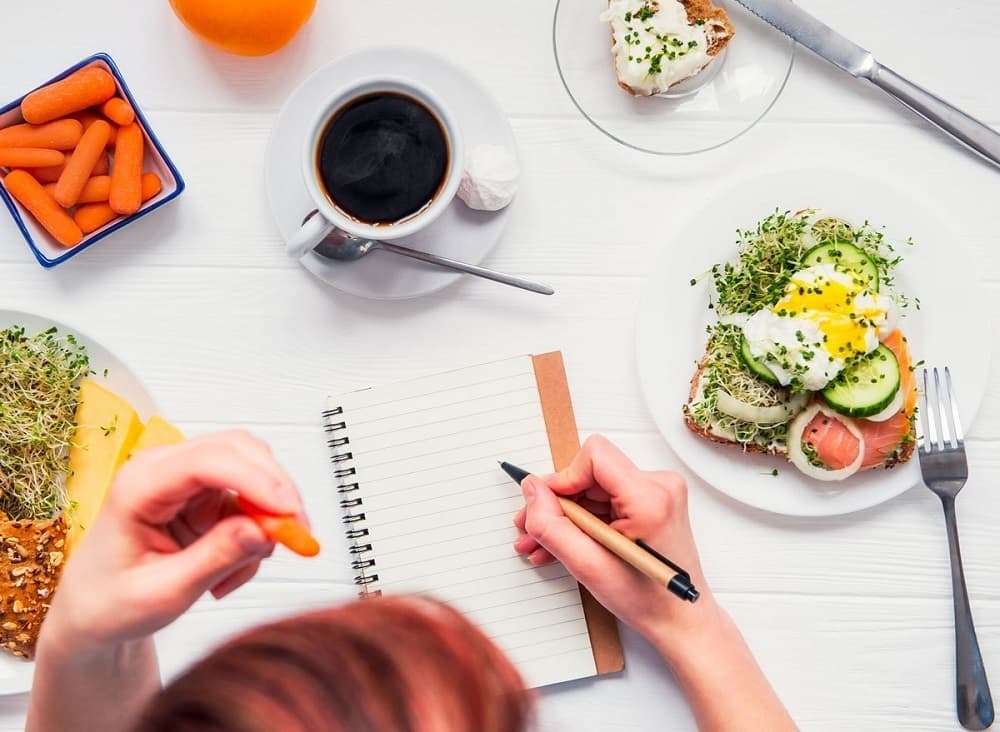 Food journaling involves keeping a record of everything we eat and drink throughout the day.
It serves as a personal account of our dietary choices and behaviors.
The primary purpose of a food diary is to increase self-awareness and promote mindful eating.
By noting down our food intake, we become more conscious of our choices and can identify patterns that may be contributing to our health concerns.
Benefits of Keeping a Food Diary
1. Increased Awareness of Food Choices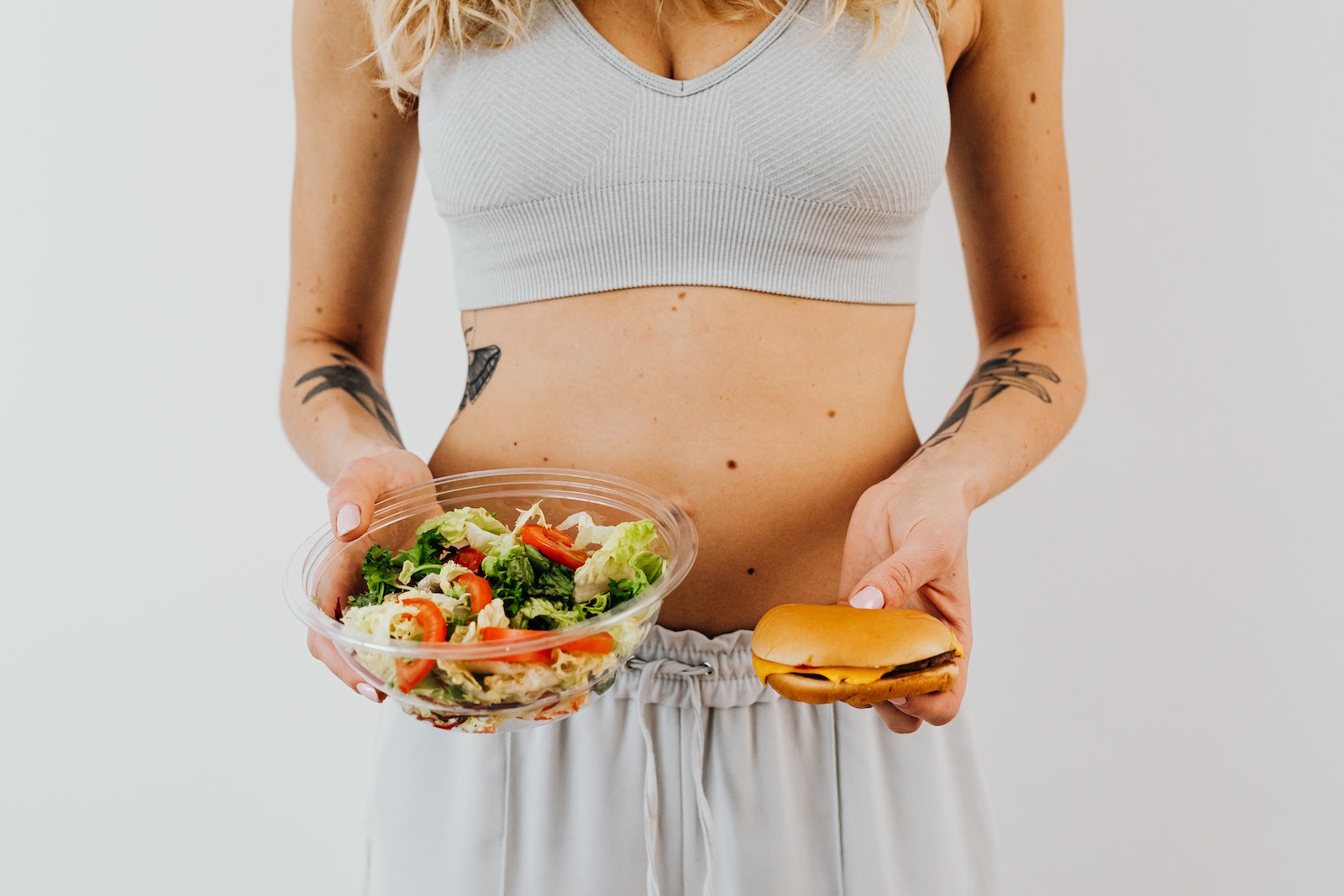 A food diary helps us understand what we consume and the quality of our diet.
It provides a clear picture of our eating habits and highlights any imbalances or deficiencies in our nutrition.
This increased awareness empowers us to make healthier choices and achieve a more balanced diet.
2. Identification of Triggers and Emotional Eating Patterns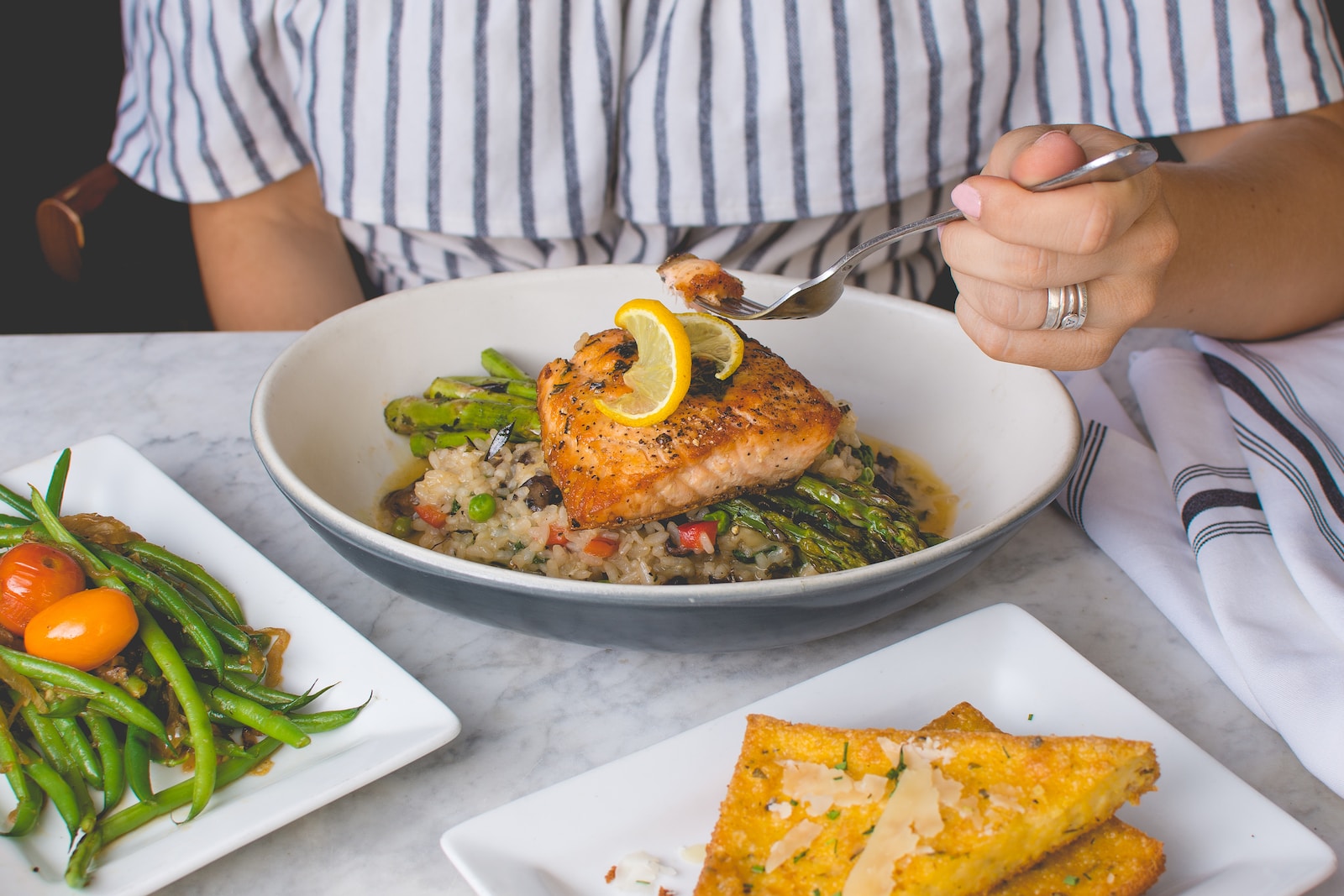 Keeping track of our meals allows us to identify emotional triggers that lead to unhealthy eating.
By noting down our feelings or situations surrounding certain food choices, we can pinpoint patterns of emotional eating and address them appropriately.
3.Tracking of Nutrient Intake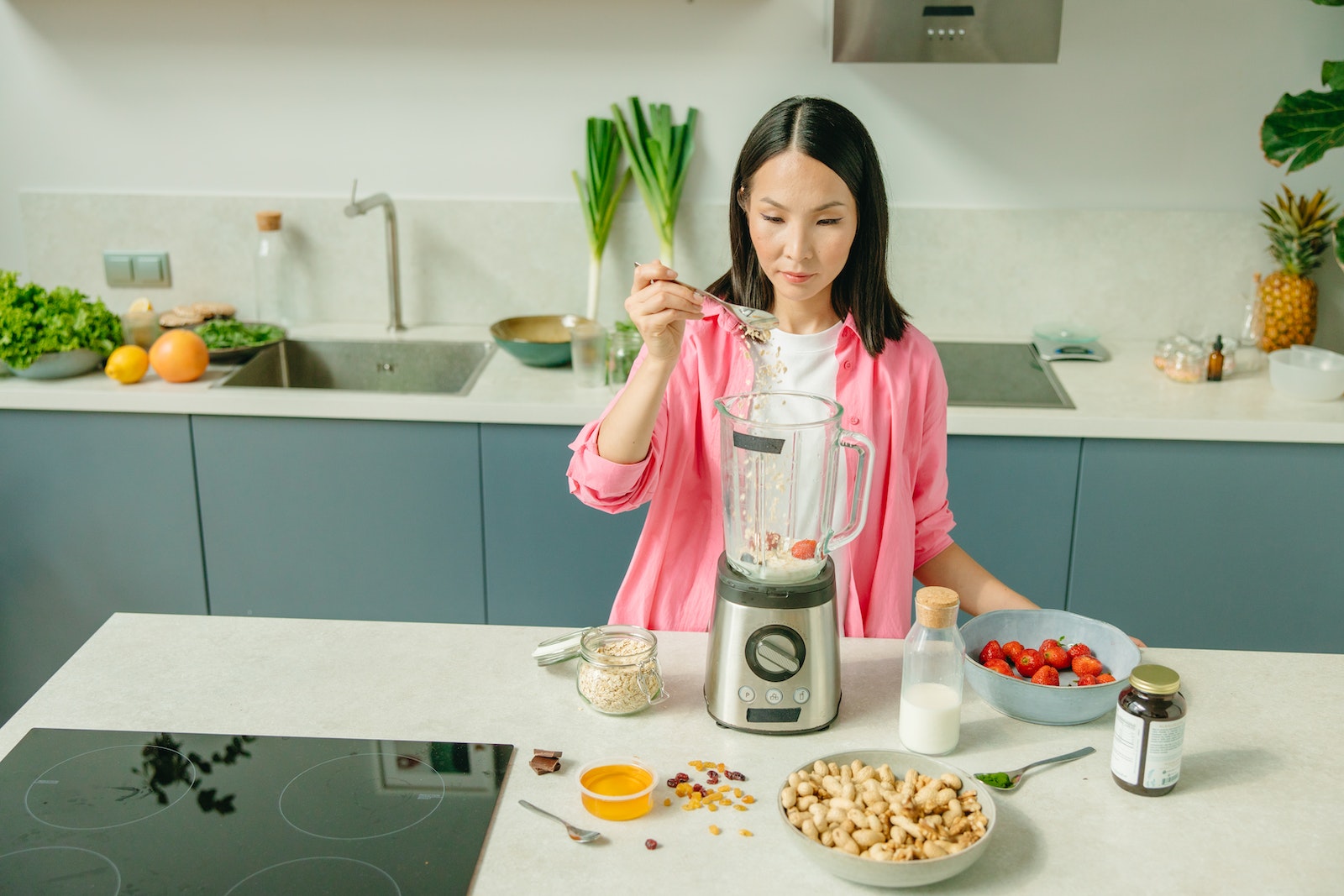 A food diary helps us monitor our nutrient intake and identify any deficiencies or excesses.
By having a comprehensive record of our meals, we can make adjustments to ensure we meet our nutritional needs.
4. Monitoring Progress towards Health Goals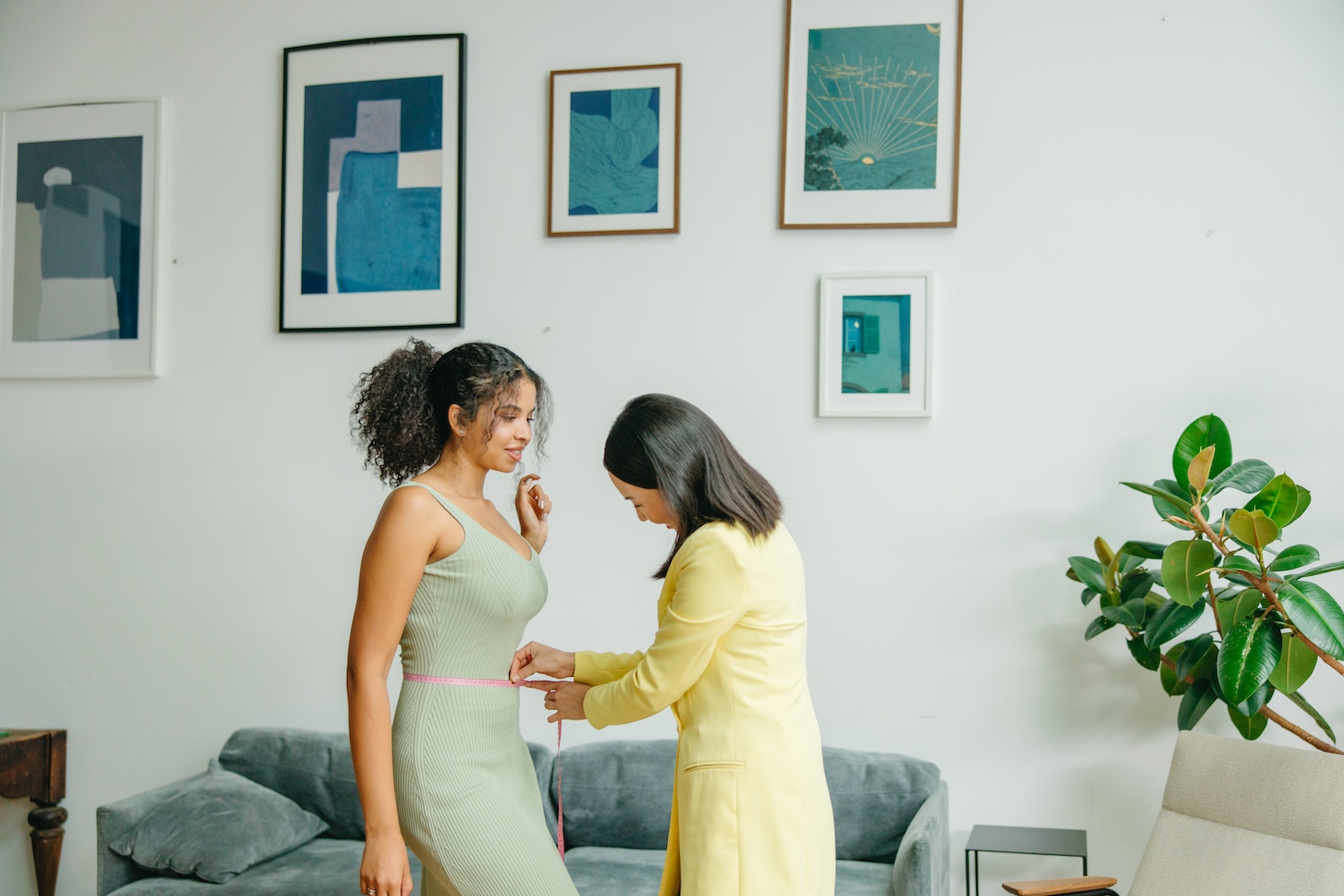 Whether it's weight loss, managing a medical condition, or improving athletic performance, a food diary serves as a tool to track our progress.
It allows us to evaluate the effectiveness of our dietary changes and make necessary adjustments to reach our goals.
5. Enhanced Accountability and Motivation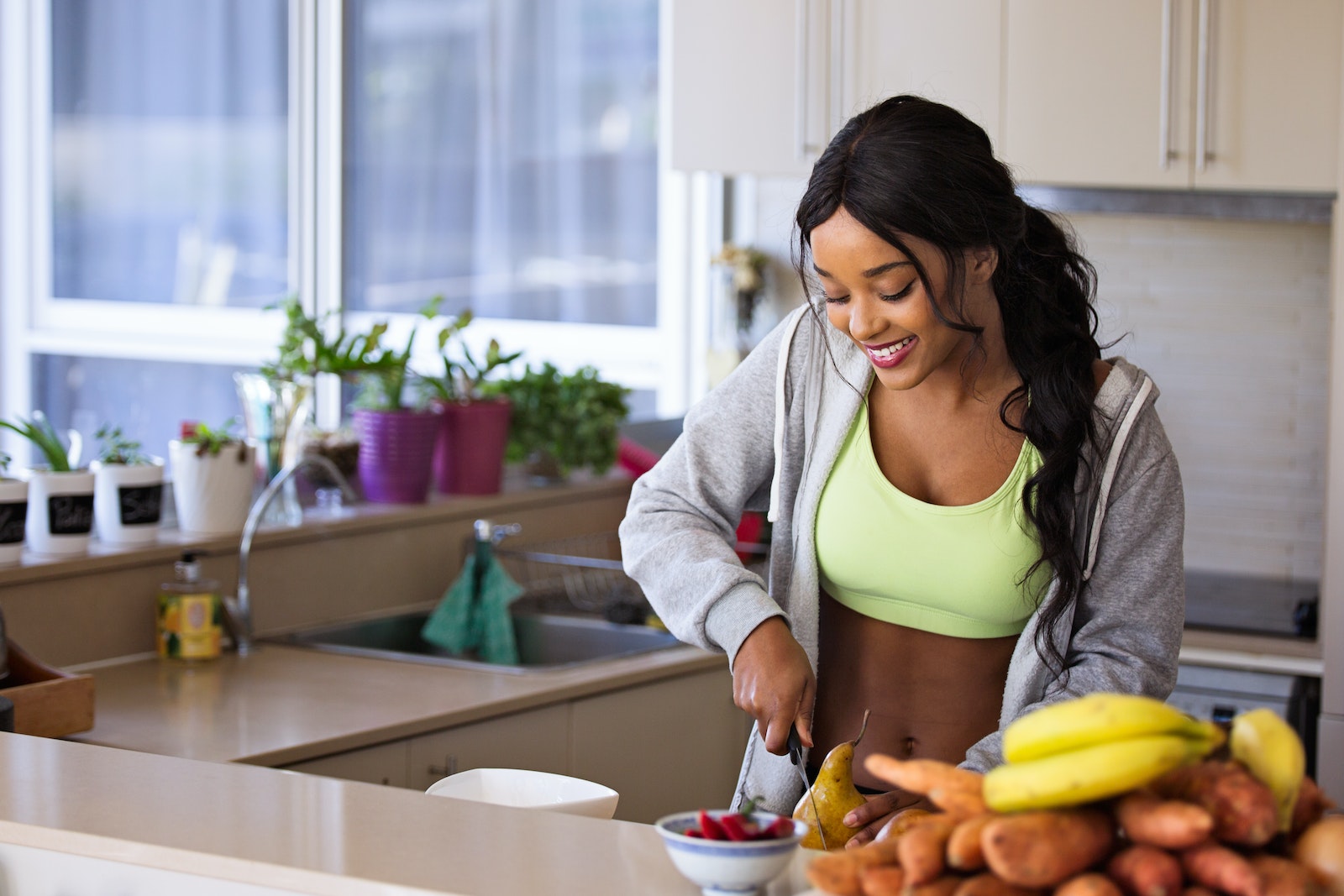 When we commit to recording our food choices, we become more accountable for our actions.
The act of writing it down creates a sense of responsibility, helping us stay on track with our health goals.
Additionally, reviewing our food diary regularly provides motivation to continue making positive changes.
How to Start a Food Diary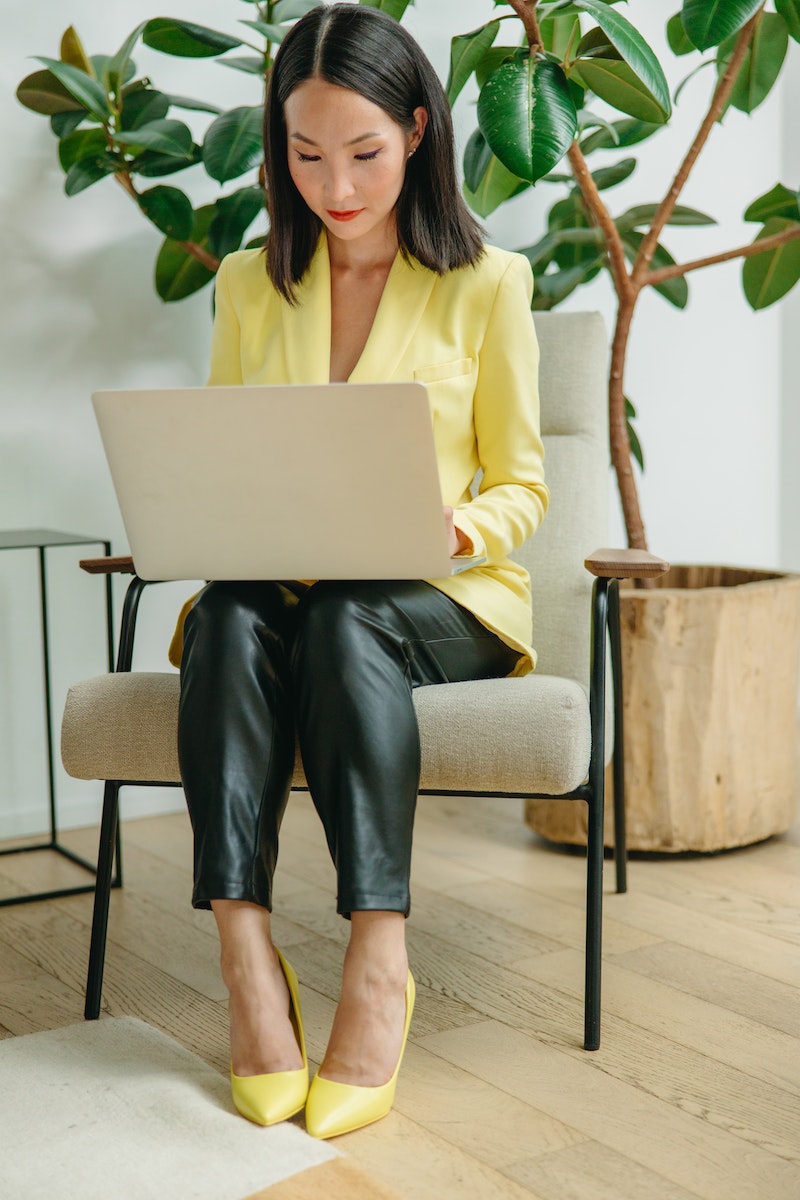 Now that we understand the importance and benefits of food journaling, let's explore how to get started:
Choosing the Right Format: Decide whether you prefer a traditional pen-and-paper diary or a digital application to record your food choices.
Find a format that is convenient and suits your lifestyle.
Setting Goals and Objectives: Determine what you hope to achieve by keeping a food diary.
It could be weight management, identifying food sensitivities, or simply fostering healthier eating habits.
Setting clear goals will keep you focused and motivated.
Determining What to Track: Decide what elements you want to include in your food diary.
This may involve recording meals, snacks, portion sizes, ingredients, or even emotional and environmental factors.
Customize it to capture the information that is most relevant to your goals.
Establishing a Routine: Consistency is key when it comes to food journaling.
Set aside dedicated time each day to record your meals and snacks.
Make it a part of your daily routine to ensure accuracy and completeness.
Tips for Staying Consistent and Motivated: Keep your food diary easily accessible, whether it's a small notebook in your bag or a mobile app on your phone.
Stay motivated by celebrating small victories, seeking support from friends or online communities, and reminding yourself of the positive impact that food journaling can have on your health.
Analyzing Your Food Diary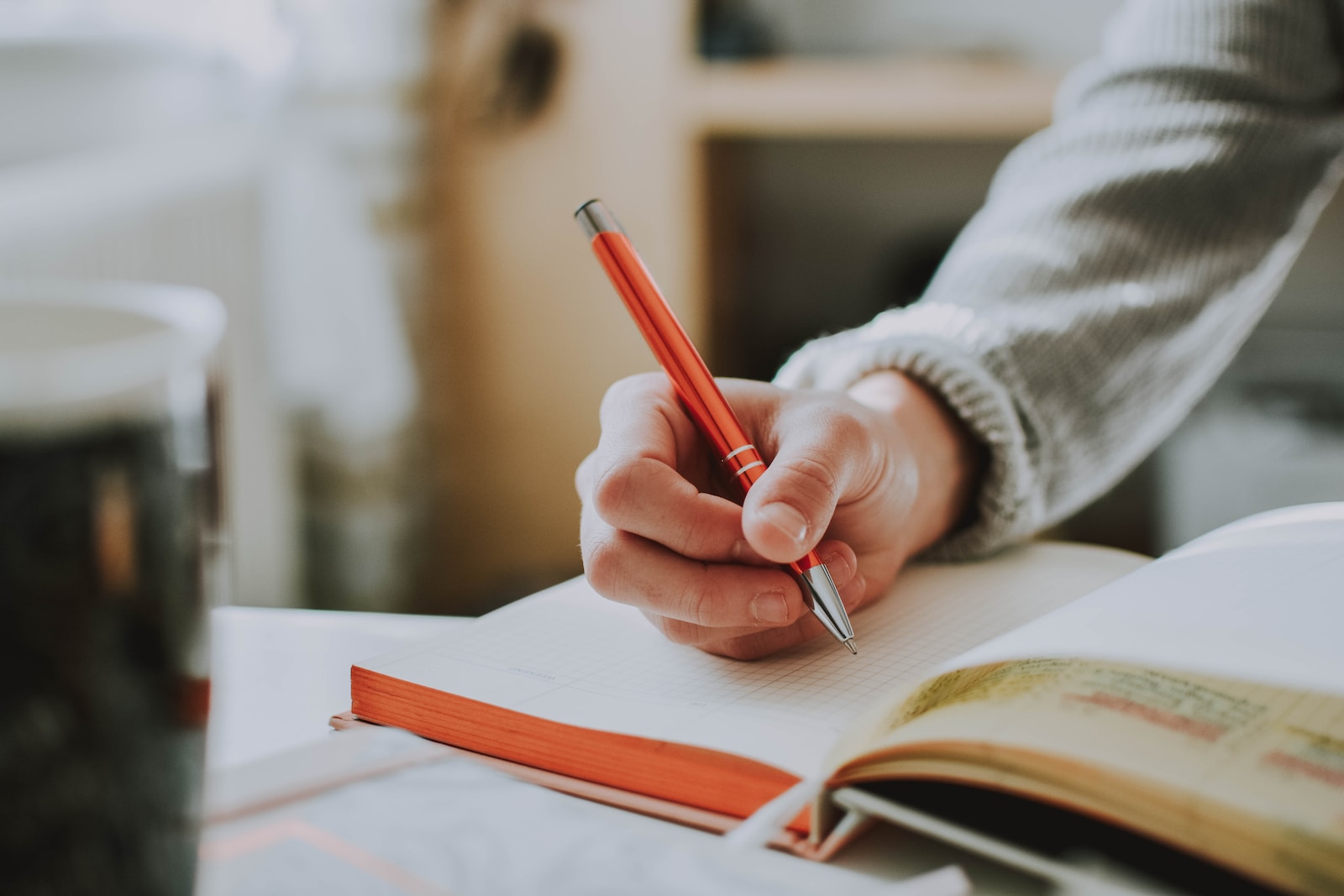 Analyzing your food diary is crucial for gaining insights into your eating habits.
Regularly reviewing and reflecting on your food choices will help you understand how they align with your health goals.
By identifying patterns and trends, such as recurring food preferences, portion sizes, and meal timings, you can make targeted changes to improve your diet.
Additionally, noting the impact of different foods on your energy levels, mood, and well-being can guide you in making healthier choices.
It's essential to recognize emotional and situational triggers that influence your food choices to develop better coping mechanisms and break the cycle of emotional eating.
If needed, don't hesitate to seek professional help from a registered dietitian or healthcare professional for personalized advice and support.
Overcoming Challenges and Making Sustainable Changes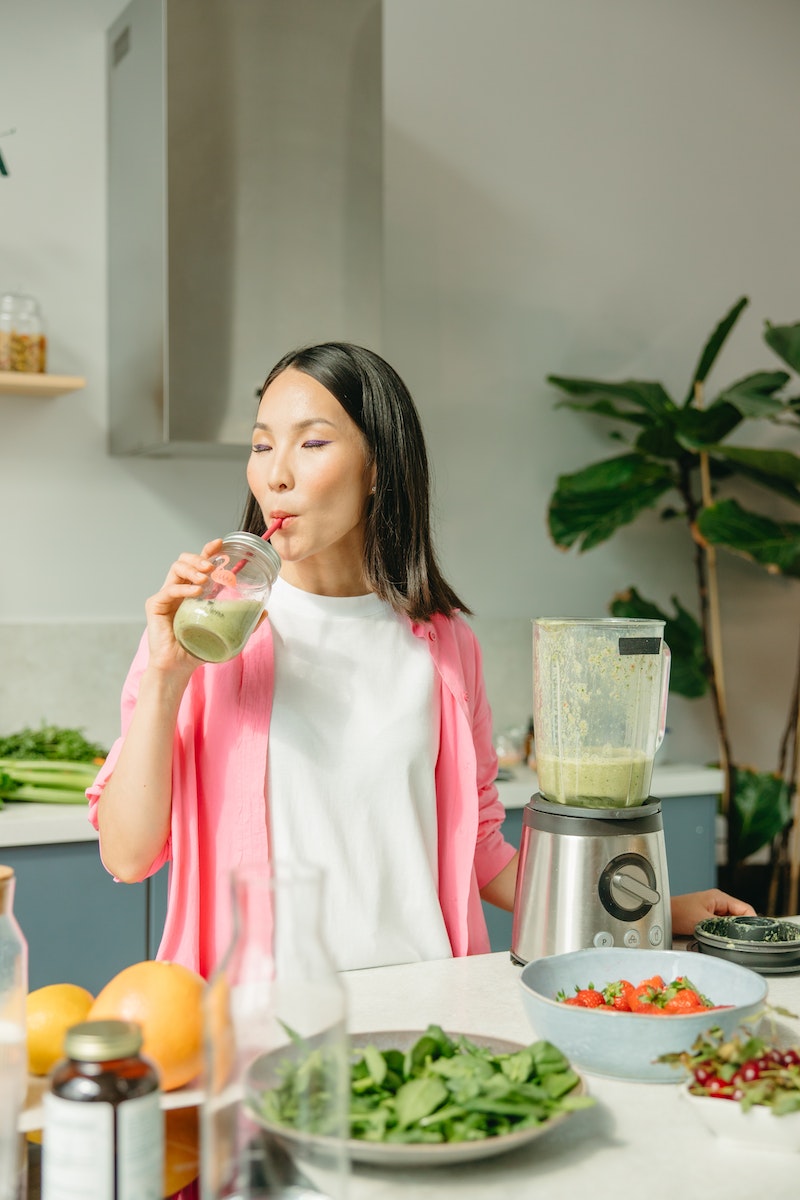 Keeping a food diary can be empowering but also challenging.
Overcoming obstacles can be achieved through various strategies.
Firstly, it's important to remember that the diary is for self-improvement, not judgment or guilt.
Consistency is key, so establishing a routine and using reminders can help.
Secondly, rewards for maintaining the diary consistently can also be beneficial.
The information gathered from the diary should be used to make informed dietary changes, such as trying new recipes, incorporating healthier foods, and gradually eliminating unhealthy choices.
Thirdly, developing healthier eating habits, including balanced meals, portion control, mindful eating, and whole foods, is essential.
Finally, celebrating achievements and staying motivated is crucial for long-term success.
Conclusion
Keeping a food diary is a powerful tool for unveiling our eating patterns and making positive changes towards a healthier lifestyle.
By tracking our food choices and reflecting on the data, we gain valuable insights into our dietary habits, emotional triggers, and overall well-being.
The benefits of food journaling are numerous, from increased awareness and accountability to improved dietary choices and enhanced motivation.
So, why keep a food diary? It's a pathway to self-discovery, empowerment, and long-term health.
Start your food diary today and unlock the power of mindful eating.
Are you ready to take control of your eating habits and embark on a journey towards a healthier you?
In our busy lives, understanding our eating patterns can often be the first step towards achieving our health and weight goals.
You've just learned the incredible benefits of keeping a food diary, from increased awareness of your food choices to identifying emotional eating patterns and tracking nutrient intake.
Now, imagine having a tool that can help you effortlessly unlock your metabolism and achieve all-natural weight loss, shedding 1-3 pounds per week without the need for restrictive diets or exercise.
It's possible with the PrimaJust weight loss method!
To discover The Exact Method to Unlock Your Metabolism for All-Natural Weight Loss, enabling you to lose weight automatically, click the link below to download your free report.
Don't miss this opportunity to transform your life and health. Start your journey now!
[Source]
Free Report
If you found this blog post helpful, don't forget to share it with others.