Emotional eating has become increasingly prevalent in our modern society. In times of stress, boredom, loneliness, or sadness, many individuals turn to food as a source of comfort and relief. However, this behavior can have detrimental effects on both physical and emotional well-being. To break free from the cycle of emotional eating, it is crucial to determine what is emotional eating and how to stop it. In our previous blog we wrote about Eating Behaviour and Emotional Intelligence: 7 Revealing Insights. In this blog post, we will delve into the intricate connection between emotions and eating habits, identify common triggers, and provide practical steps to overcome emotional eating.
Exploring Emotional Eating and How to Stop It
Emotional eating is the practice of using food to cope with or suppress emotions rather than to satisfy physical hunger.
It often stems from a desire for comfort and relief during challenging times.
Stress, a common trigger for emotional eating, can arise from various sources such as work, relationships, or financial concerns.
Boredom, loneliness, and sadness are other emotions that may lead to seeking solace in food.
Recognizing the patterns and understanding the effects of emotional eating is essential in taking control of this behavior.
Recognizing Your Emotional Eating Patterns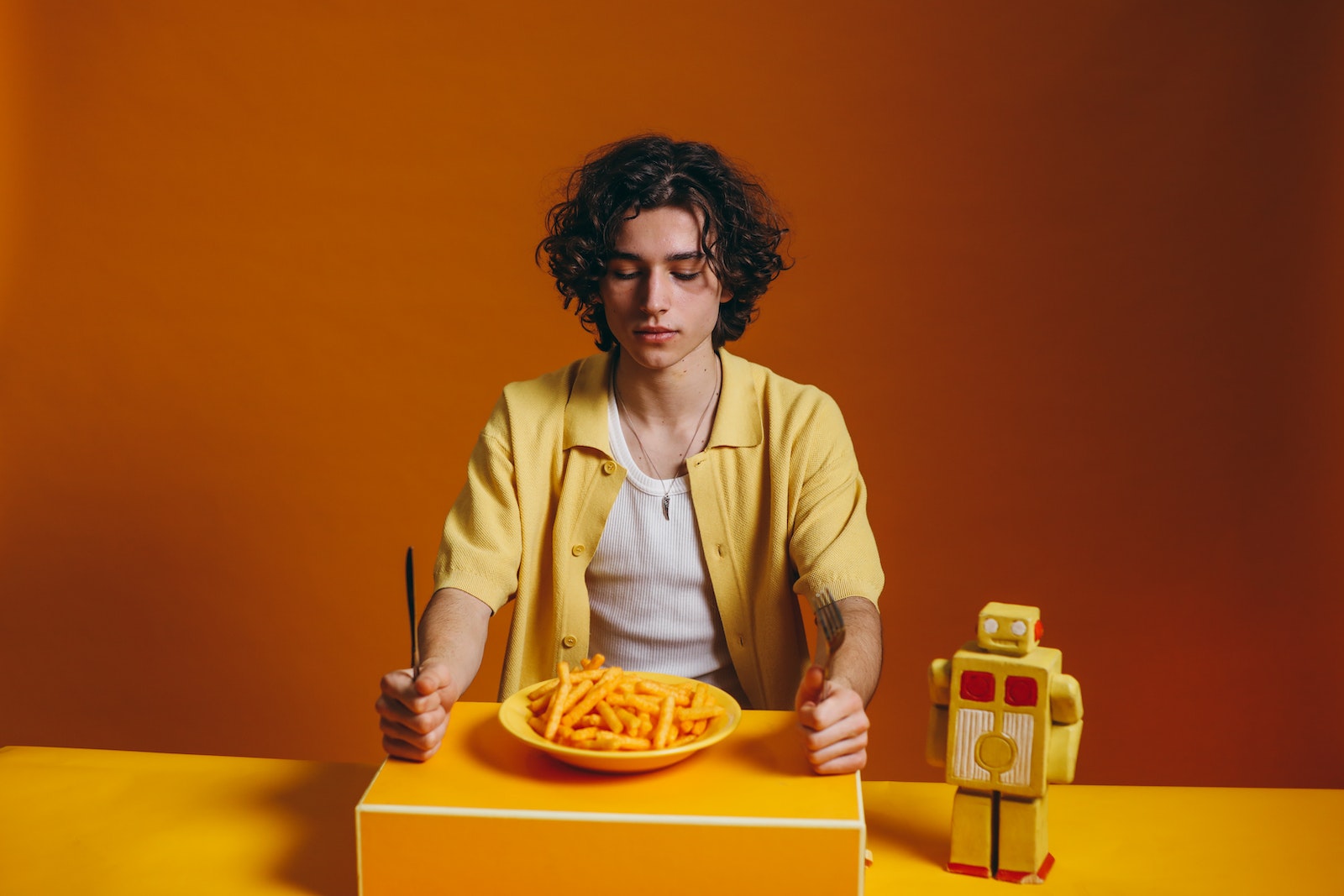 To overcome emotional eating, it is crucial to develop self-awareness and identify personal triggers and emotional cues.
Take a moment for self-reflection and observe the situations or emotions that tend to drive you towards food.
Keeping a food and emotion journal can be a powerful tool in tracking your eating habits and identifying patterns.
By gaining a deeper understanding of your emotional eating triggers, you can begin to regain control over your responses.
Strategies to Stop Emotional Eating
1. Building Emotional Resilience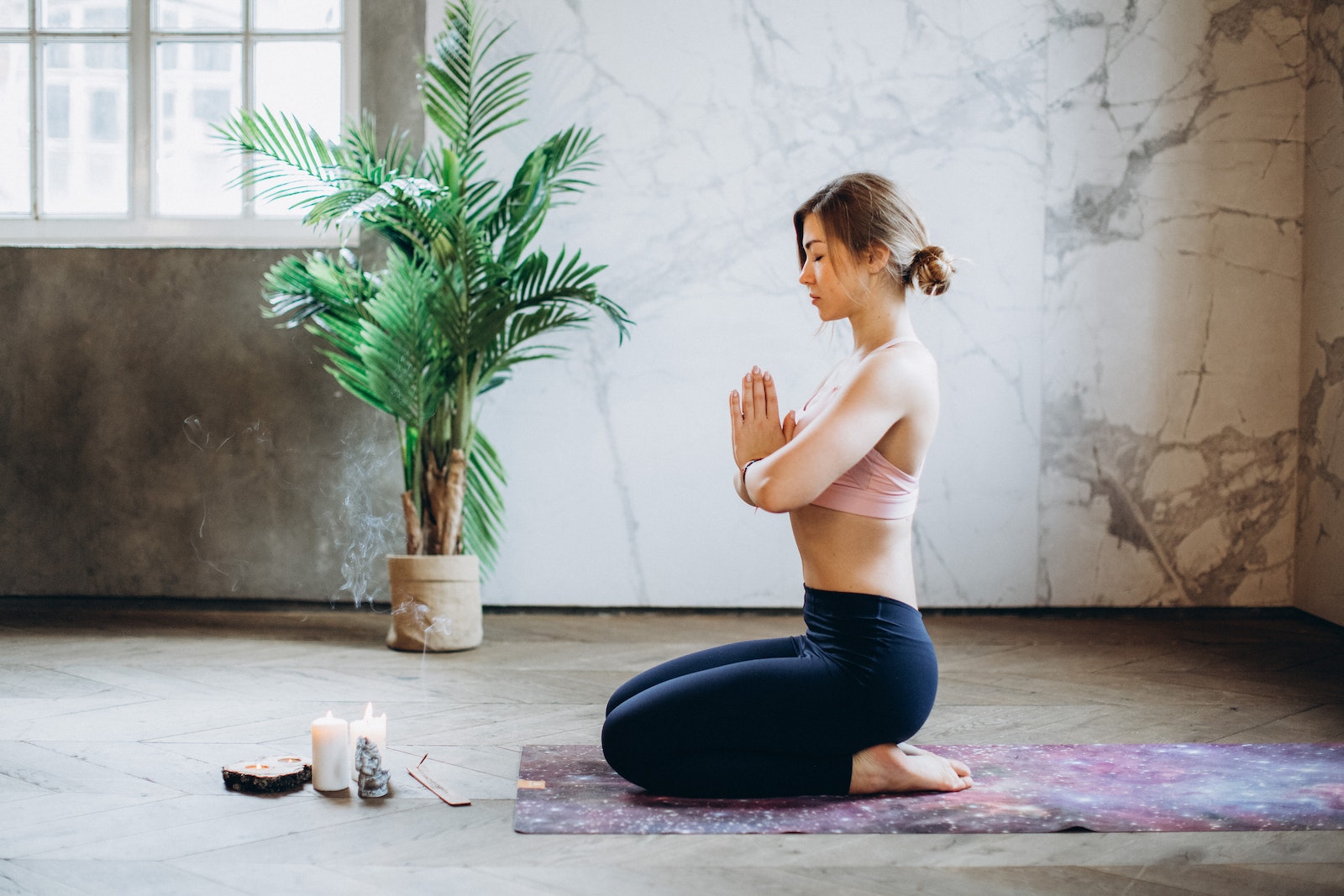 Building emotional resilience is a vital step in stopping emotional eating.
It involves developing healthy coping mechanisms to manage emotions effectively.
Engaging in stress-reduction techniques like meditation, deep breathing exercises, or yoga can provide a sense of calm and reduce the urge to turn to food for comfort.
Seeking support from friends, family, or professionals can also help in navigating challenging emotions and strengthening resilience.
2. Creating a Healthy Relationship with Food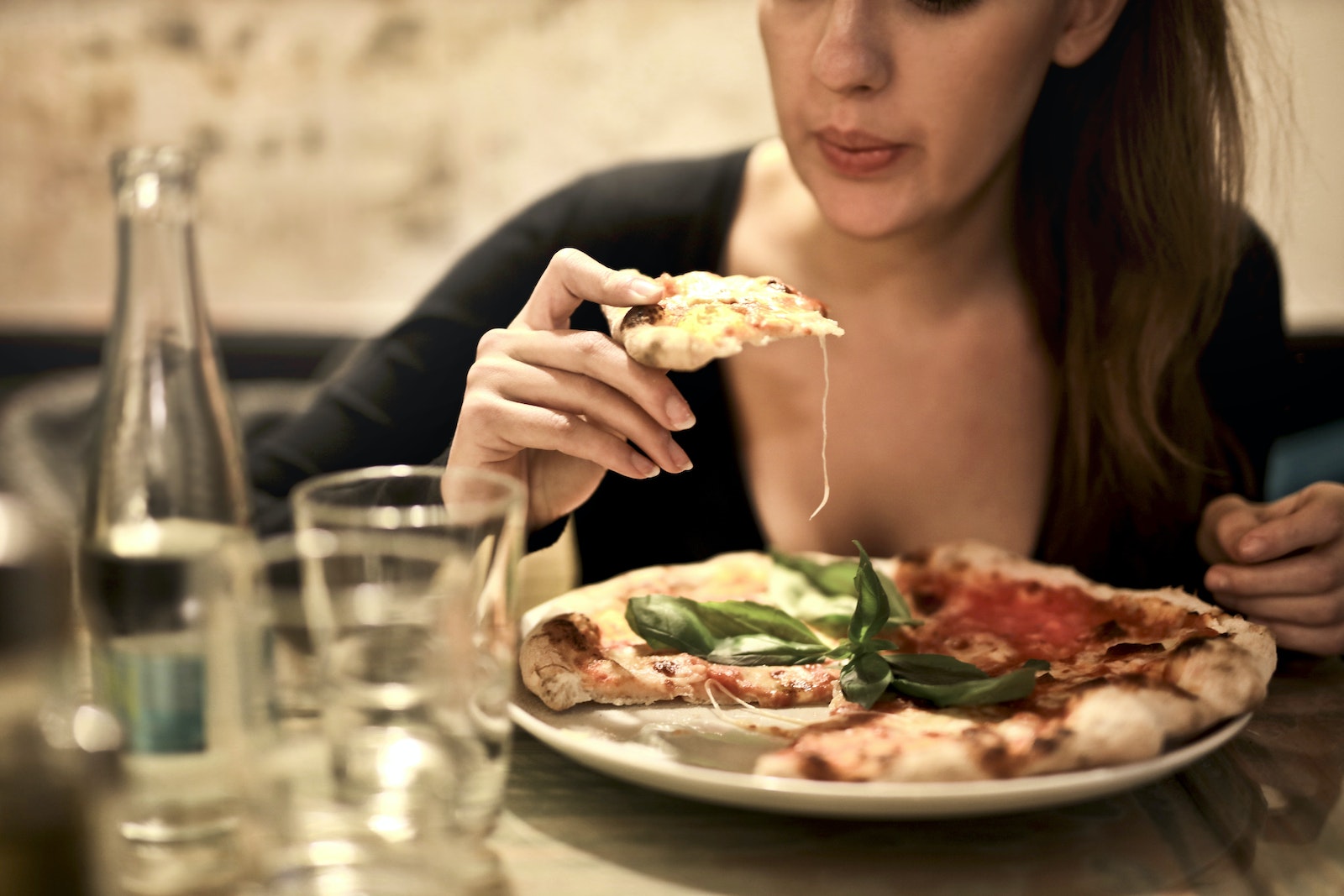 Developing a healthy relationship with food is key to overcoming emotional eating.
Practicing mindful eating involves paying attention to your body's hunger and fullness cues, as well as being aware of the emotional triggers that may influence your eating habits.
Learning to differentiate between physical and emotional hunger can help you make conscious choices about when and what to eat.
Finding alternative ways to comfort yourself without food, such as engaging in hobbies, spending time in nature, or connecting with loved ones, can be effective in breaking the cycle of emotional eating.
3. Creating an Environment Conducive to Healthy Eating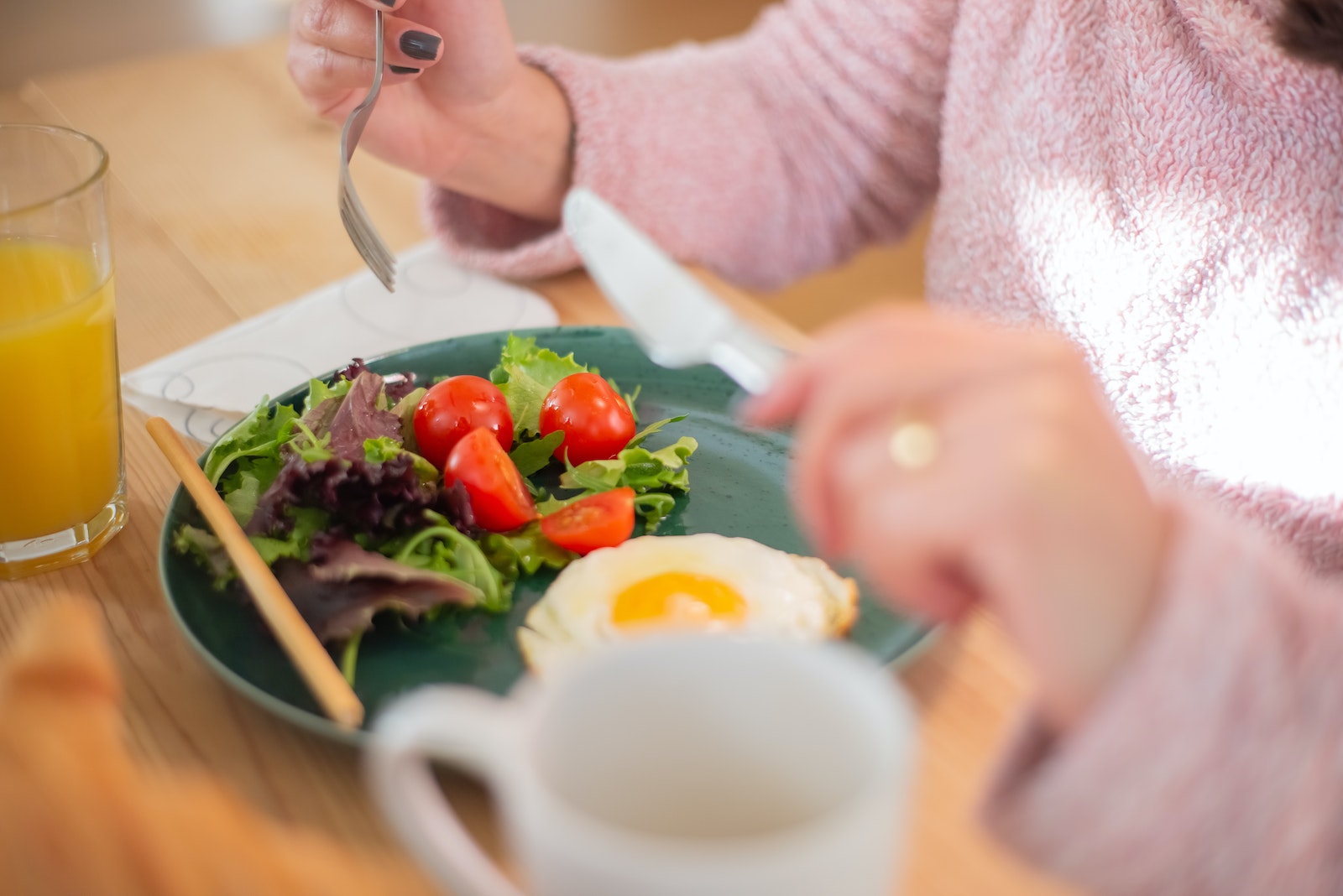 Creating an environment that supports healthy eating can significantly contribute to overcoming emotional eating.
Stocking up on nutritious food options, such as fresh fruits, vegetables, whole grains, and lean proteins, ensures that you have nourishing choices readily available.
Minimizing access to trigger foods by removing or reducing their presence in your environment can help reduce temptation.
Additionally, establishing a regular meal schedule promotes consistency and reduces the likelihood of skipping meals, which can make you more susceptible to emotional eating.
4. Seeking Professional Help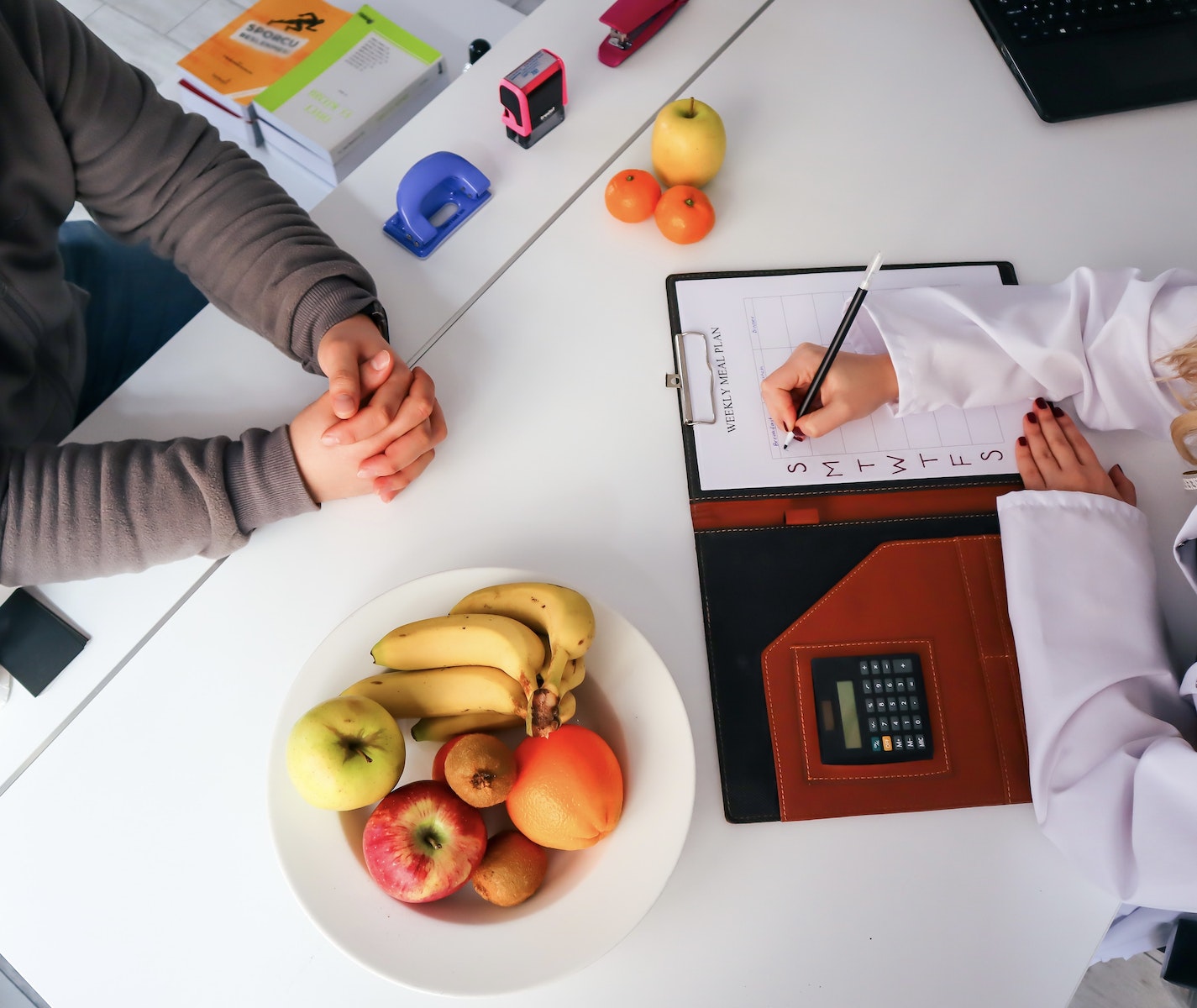 Seeking professional help is not a sign of weakness but a courageous step towards overcoming emotional eating.
Consulting with a registered dietitian or nutritionist can provide personalized guidance and meal planning strategies tailored to your needs.
Therapy or counseling can offer valuable emotional support, helping you delve deeper into the underlying causes of emotional eating and develop effective coping mechanisms.
Joining support groups or online communities for emotional eaters can provide a sense of belonging and a space to share experiences and learn from others on a similar journey.
Implementing Strategies and Overcoming Triggers
Implementing strategies to stop emotional eating requires a proactive approach and a commitment to change.
Here are some key steps to help you overcome triggers and develop healthier habits:
1. Setting Realistic Goals for Change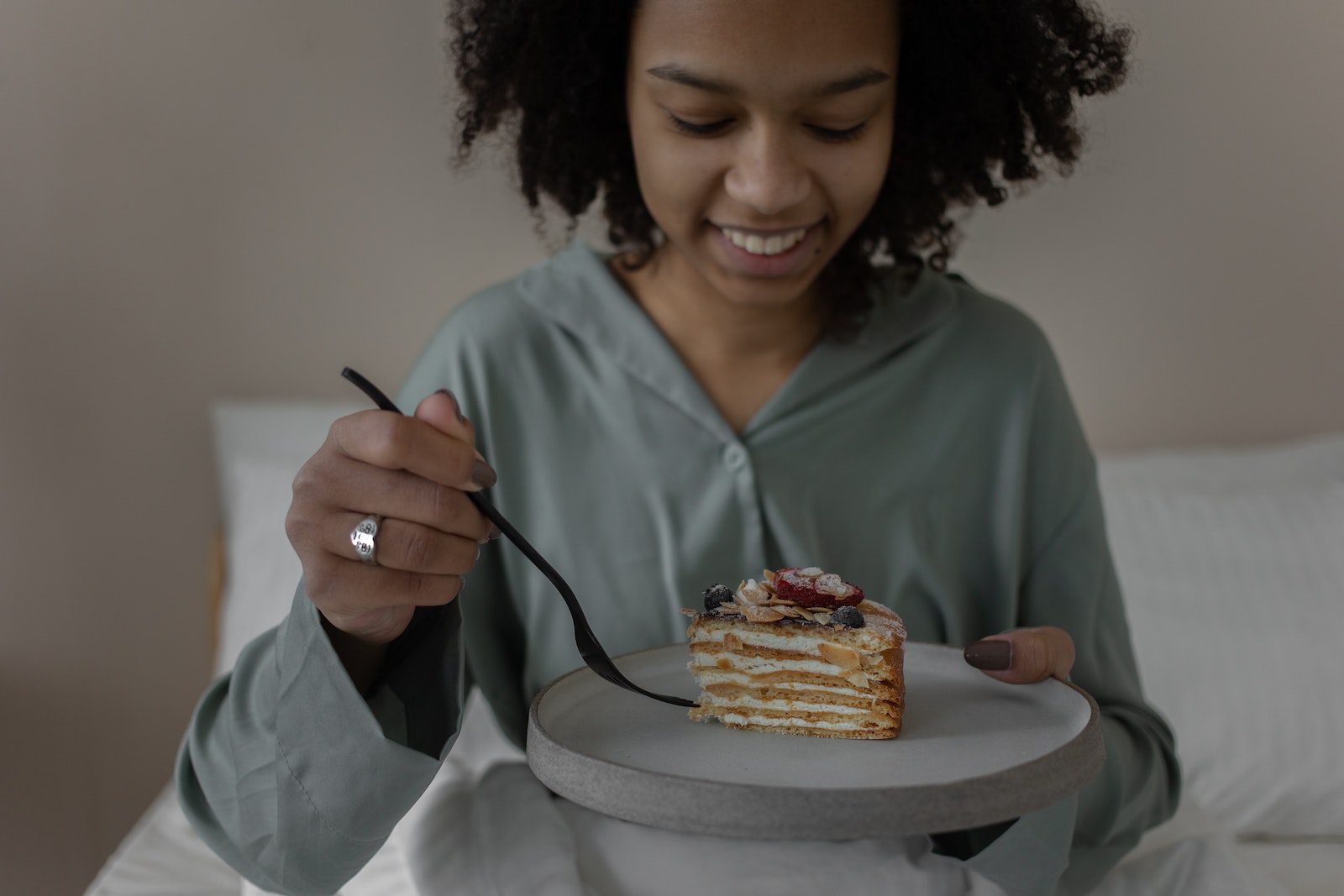 Start by setting realistic and attainable goals.
Trying to completely eliminate emotional eating overnight may lead to frustration and disappointment.
Instead, focus on small, achievable steps.
For example, aim to reduce emotional eating episodes by a certain percentage or replace one trigger food with a healthier alternative.
2. Gradually Incorporating Strategies into Daily Life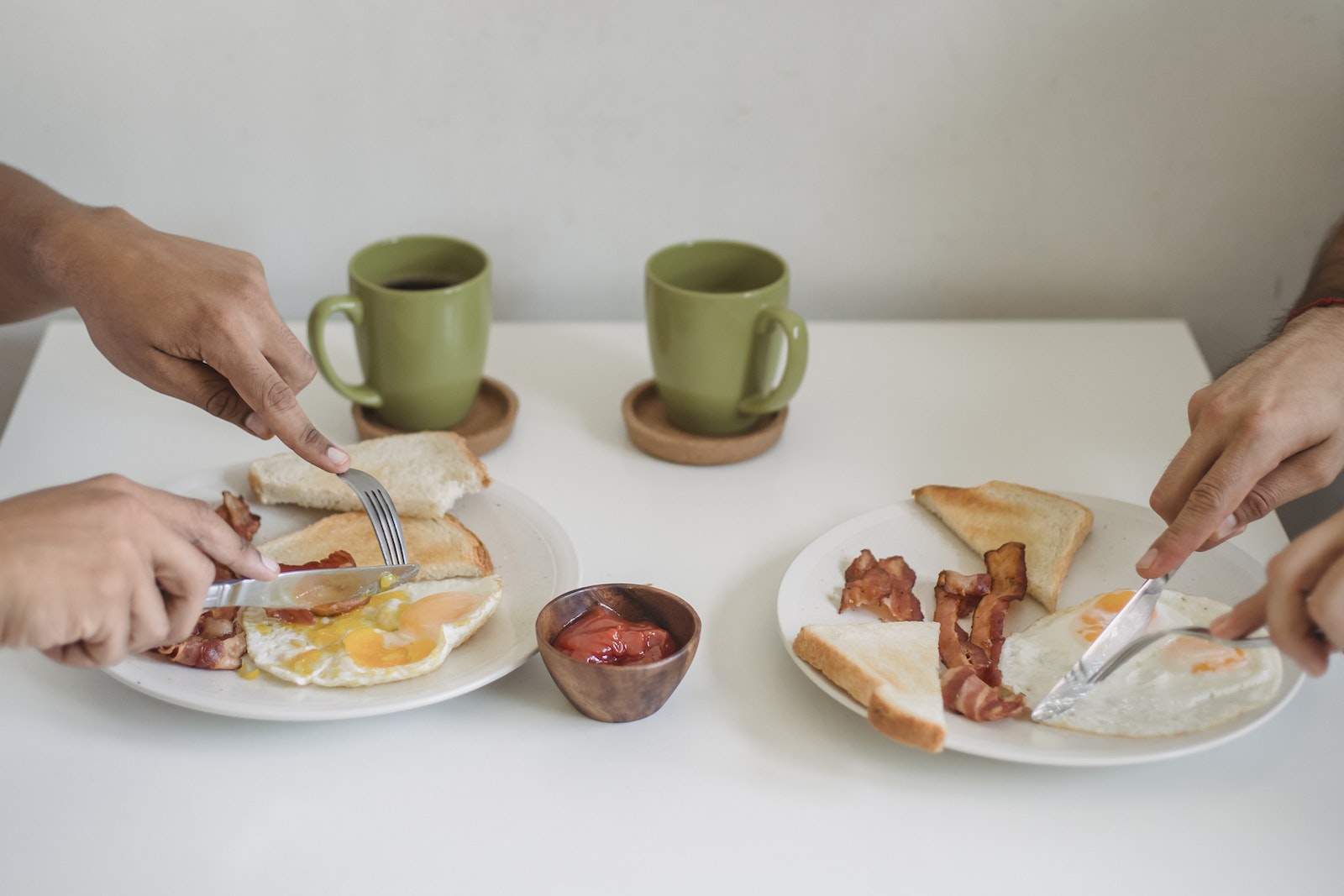 It's important to introduce strategies gradually to allow for sustainable change.
Begin by selecting one or two strategies that resonate with you and fit your lifestyle.
For instance, if mindful eating appeals to you, start by practicing it during one meal each day.
As you become more comfortable, gradually incorporate it into more meals until it becomes a natural part of your routine.
3. Using Positive Reinforcement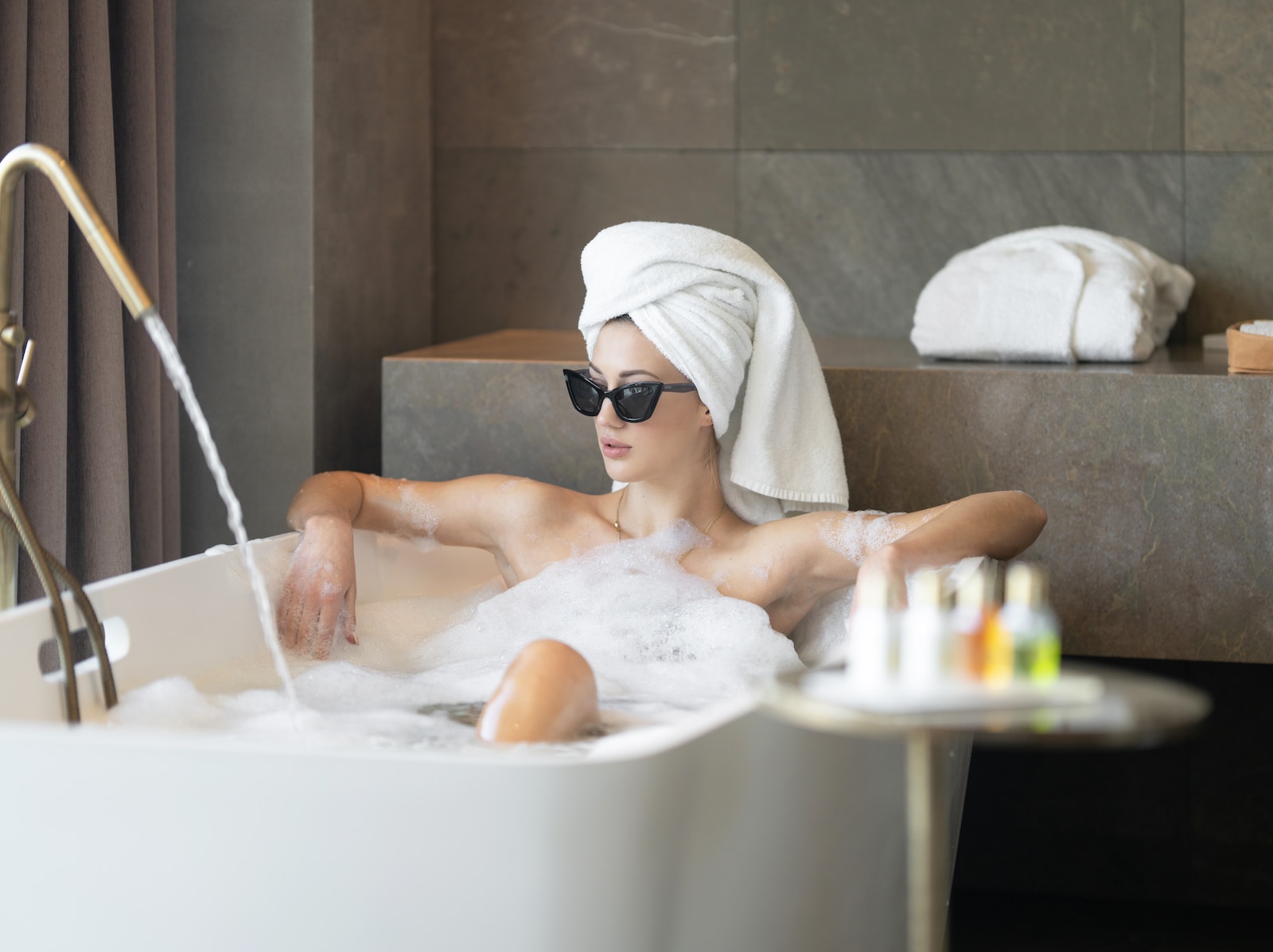 Celebrate your successes along the way to maintain motivation and reinforce positive behavior.
Acknowledge and appreciate your efforts, whether it's resisting the urge to emotionally eat or practicing a new coping mechanism.
Reward yourself with non-food treats such as a relaxing bath, a favorite activity, or a new book.
Positive reinforcement helps to reinforce the new patterns and behaviors you are striving to develop.
4. Embracing Self-Care Practices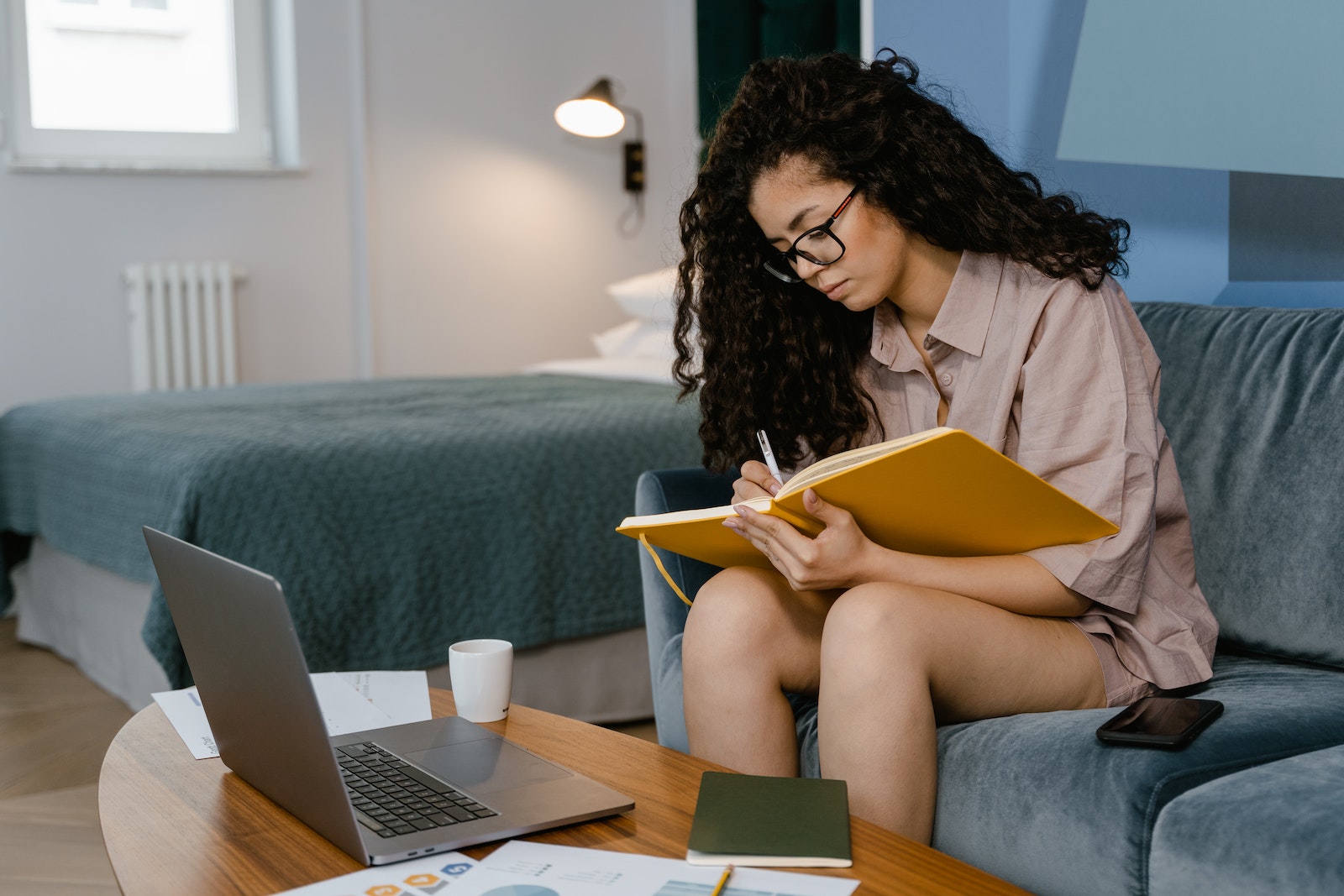 Self-care plays a vital role in overcoming emotional eating.
Engaging in activities that promote relaxation and well-being can help reduce stress and emotional triggers.
Consider incorporating practices such as regular exercise, meditation, journaling, spending time in nature, or pursuing hobbies you enjoy.
Taking care of your physical and emotional needs supports your overall well-being and reduces the reliance on food for comfort.
Long-Term Maintenance and Preventing Relapse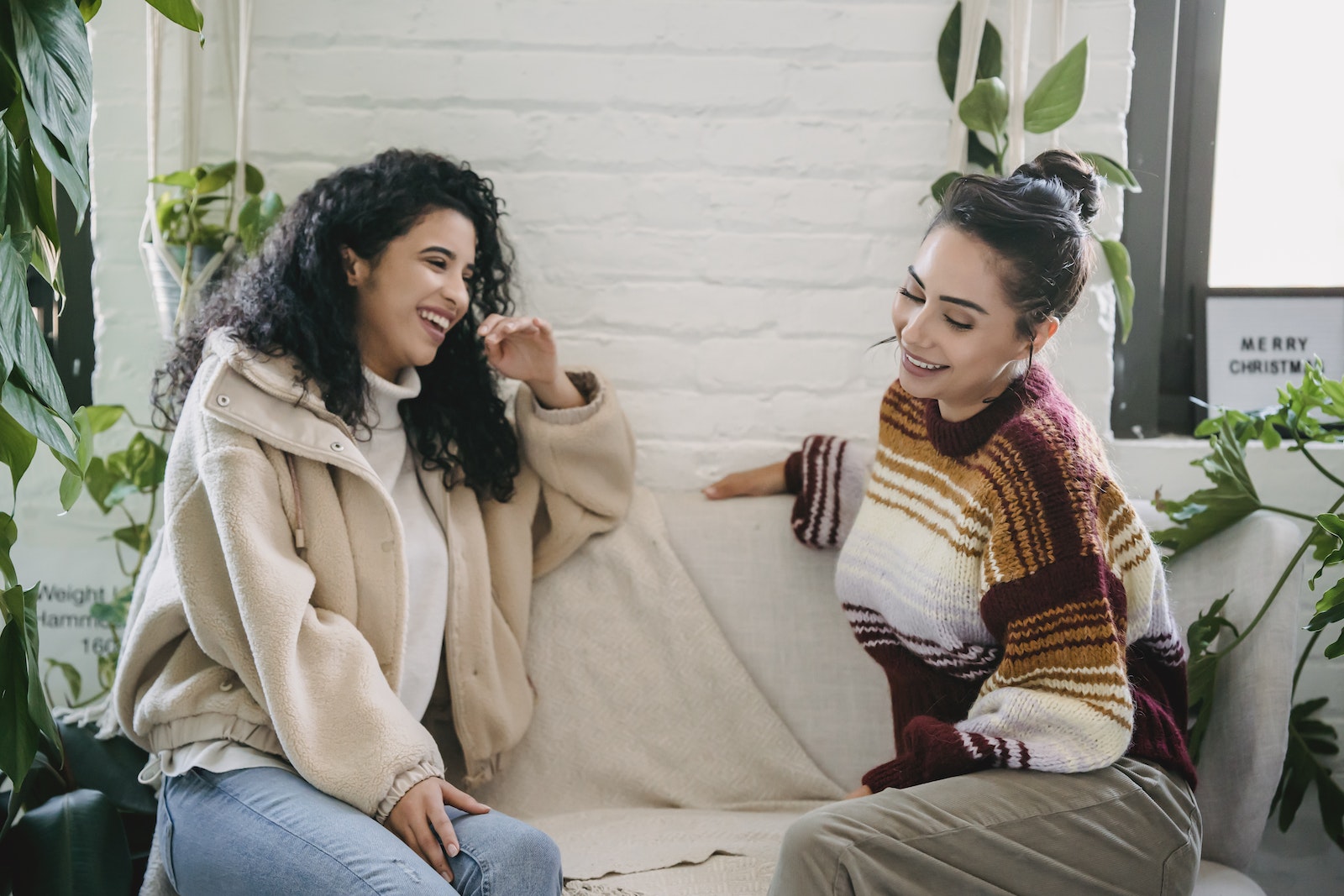 Sustaining a healthy relationship with food is an ongoing process that requires consistency and perseverance.
Continually monitor your emotional well-being and stay mindful of any signs of relapse into emotional eating.
Regularly assess and adjust your strategies as needed.
Staying connected to a supportive network of friends, family, or support groups can provide encouragement, accountability, and a safe space to share your challenges and successes.
Conclusion
Emotional eating can hinder your journey towards a healthy and balanced life.
By understanding the connection between emotions and eating habits, recognizing your personal triggers, and implementing effective strategies, you can overcome emotional eating and regain control over your relationship with food.
Building emotional resilience, creating a healthy relationship with food, cultivating a supportive environment, and seeking professional help when needed are crucial steps in this process.
Take action today, and embark on the path towards freeing yourself from emotional triggers, embracing healthier habits, and nurturing a positive well-being.
Are you tired of the endless cycle of emotional eating?
It's a common struggle in our modern world, where stress, boredom, loneliness, and sadness often lead us to seek solace in food.
In this blog post, you explore emotional eating and how to stop it; and delved into the intricate connection between emotions and eating habits, identifying common triggers and offering practical steps to overcome this behavior.
But if you're looking for an even more in-depth solution, we have just the answer.
Introducing the PrimaJust Weight Loss Method.
By downloading our still free report today, you'll discover "The Exact Method to Unlock Your Metabolism for All-Natural Weight Loss, Enabling You to Lose 1-3 Pounds Per Week Automatically—No Diet or Exercise Needed!"
Don't miss out on this opportunity to transform your relationship with food and achieve your weight loss goals.
Take action now and download the report to start your journey toward a better you.
[Source]
Free Report
Ready to start your weight loss journey without the hassle? Book your free Weight Loss Clarity Call today.